Introducing VU Collaborate
VU Collaborate changed its look on the 15th of January 2018. VU Collaborate is a learning management system made by D2L Brightspace that has a clean looking interface which works equally smoothly on the computer, tablet and smartphone. You can see the Home pages from a laptop and smart phone below.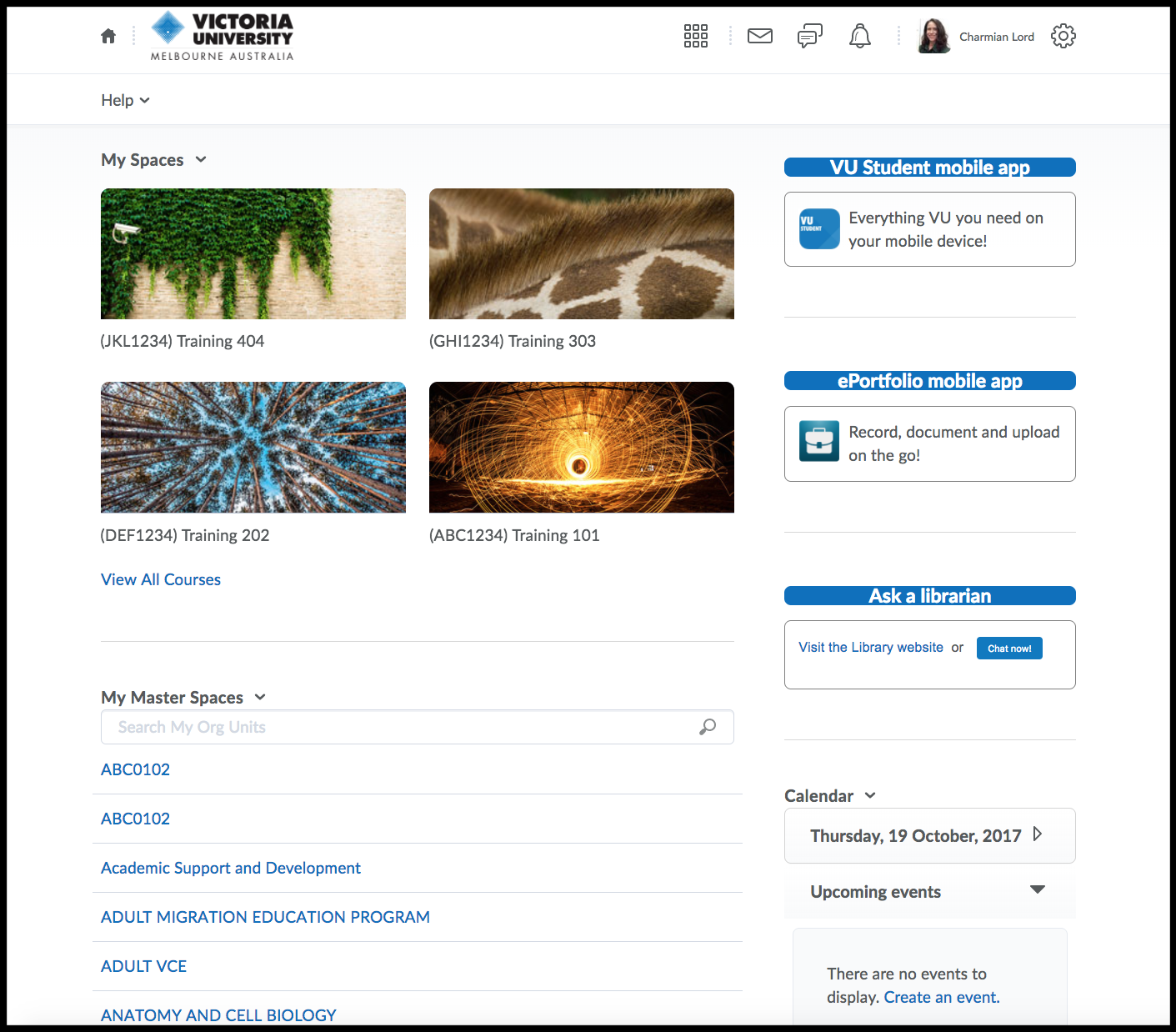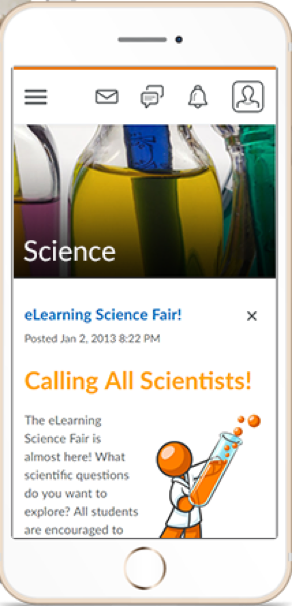 To enter a unit space from the home page, you need to click on the picture (tile) or the waffle

. From the home page you also have access to Master Spaces, applications for a smart phone, alerts, profile management, the library, VU Website and an array of Help options as shown below.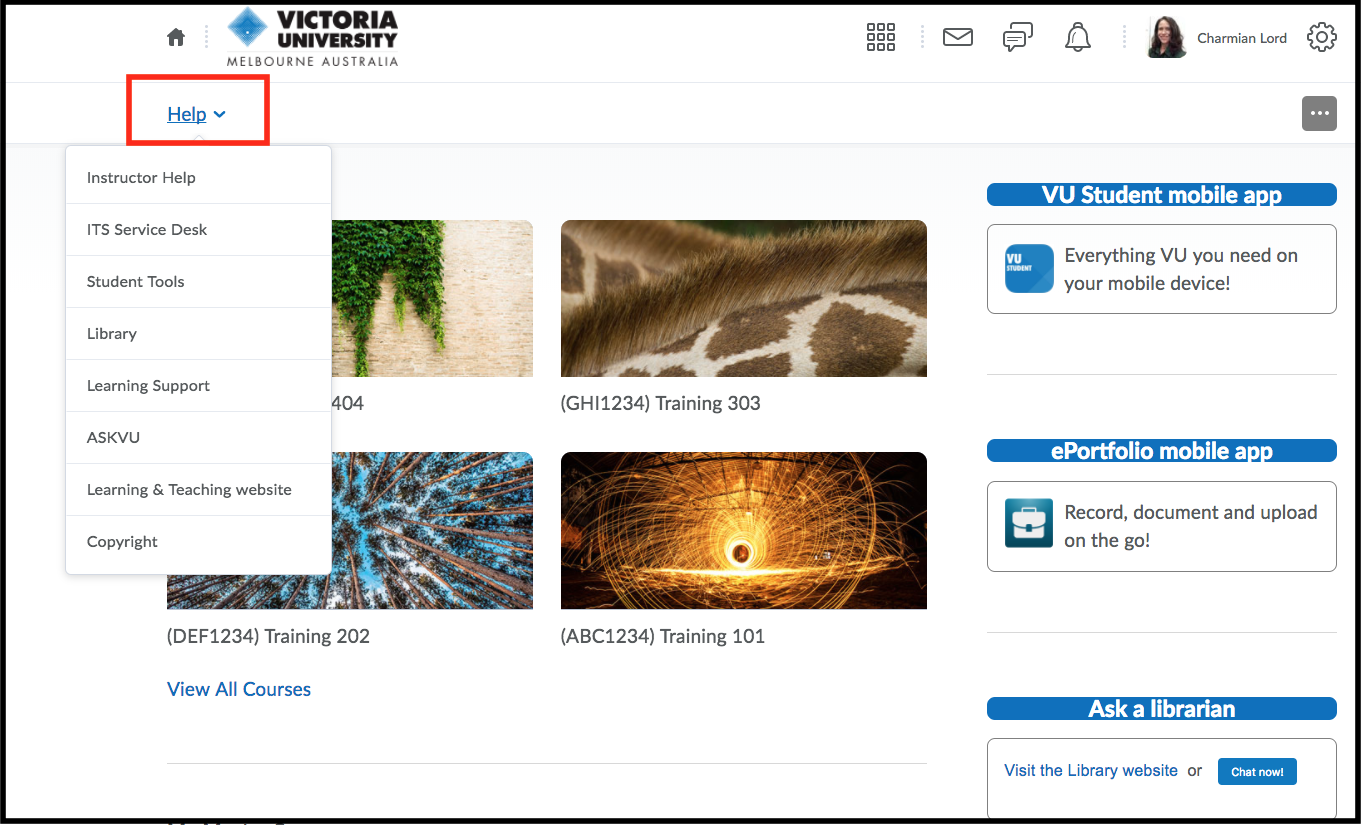 When you enter your unit space you have many options as you did before. You can access and add to content in your Learning Space, Communicate with others, add Assessments, access Help and Space Administration, see Alerts and Updates, link to the VU website through the VU icon and manage News announcements.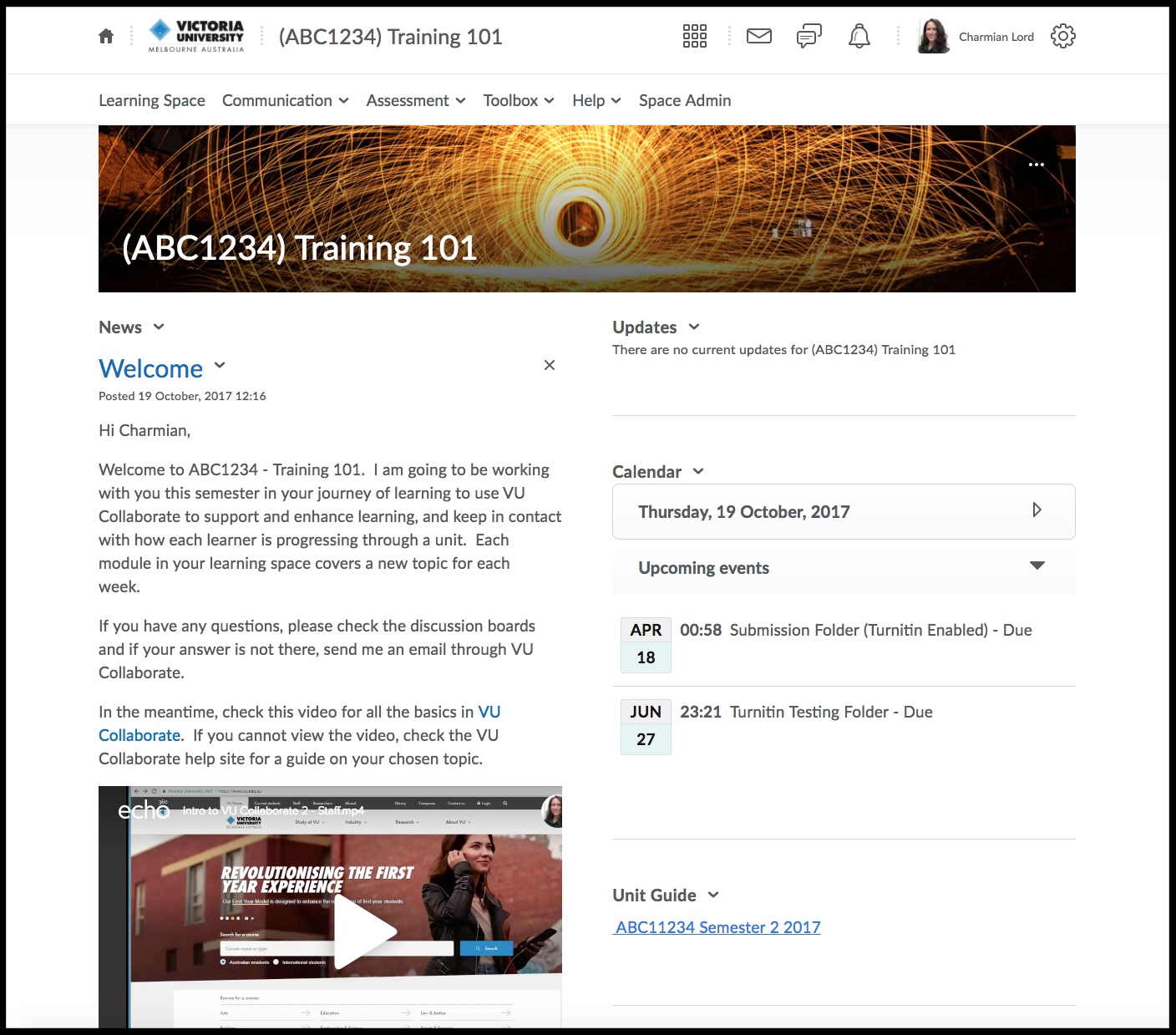 If you want to learn more about working with VU Collaborate, check the Help Guides or book in for some training at https://vucollaboratehelp.vu.edu.au
To contact us directly or request some specific training or support for VU Collaborate, please email us at This email address is being protected from spambots. You need JavaScript enabled to view it.

The Introduction to VU Collaborate video featuring daylight can be viewed below.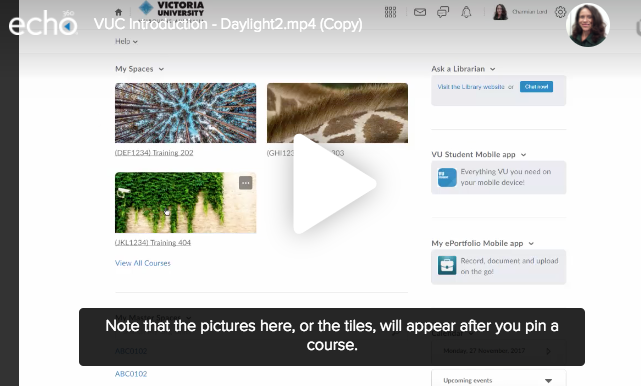 ---
Further Support
Visit the VU Collaborate Help site at https://vucollaboratehelp.vu.edu.au for up to date information and resources on blended learning or email This email address is being protected from spambots. You need JavaScript enabled to view it..
Contact ITS Service Desk on (03) 9919 2777 or via self-service http://servicedesk.vu.edu.au for further technical support.