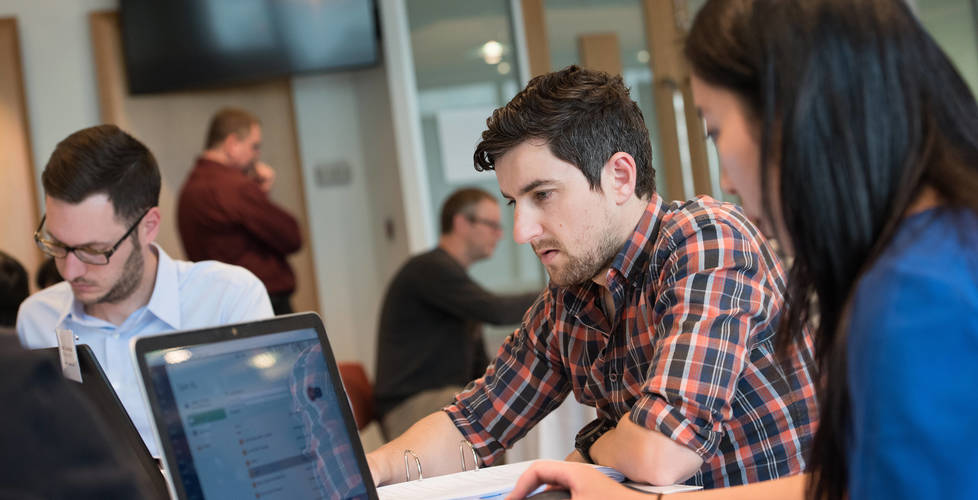 Is your VU Collaborate space ready?
Are you ready to communicate, teach and assess using your VU Collaborate space? For information on how to build and mark quizzes or assignments, organise grades, mark attendance and communicate with students in VU Collaborate, read on. To learn about the different roles and permissions within VU Collaborate Master and Delivery spaces, see this guide.


Where to Place Assessment Information
There should be a module in the Learning Space titled 'Assessment Information' where information about all of the assessments is stored. You can link all assessment items into this module.


The Assessment Dropbox
Creating a Dropbox folder is necessary for all written assignments and can be used for linking to web pages and videos too. The dropbox should link to a grade item in the Gradebook, be visible to students and have a due date. To see how to mark assignments and view in groups or classes, there is a written and a video guide to assist you.


Creating and Marking quizzes
Before you create your quiz, you will need to have gone to the question library in the quizzes area. This is where you add all of the questions you will use for quizzes in your unit. There is also a video and a written help guide on marking quizzes.


Marking Attendance
The attendance tool allows you to monitor attendance for each class, workshop, lecture or lab. See how to create an attendance register for your unit and if you already have the attendance register, see here for how to mark the attendance.


Communicating with Students in VU Collaborate
You can email students in the classlist as their email address are already there and it is easy to send to one student or the whole class. You can set up Intelligent Agentemails to go out at any time whilst you are teaching as they are based on your own set criteria such as if someone has not completed an assessment or if they did well in a quiz. The News Items are very useful as they are on the home page of the unit; they are also very quick to create.


Need help?
For more information about VU Collaborate, see the VU Collaborate Help site or email This email address is being protected from spambots. You need JavaScript enabled to view it.. If you encounter any technical issues, please contact the ITS Service Desk by phone on (03) 9919 2777, This email address is being protected from spambots. You need JavaScript enabled to view it. or self-service.