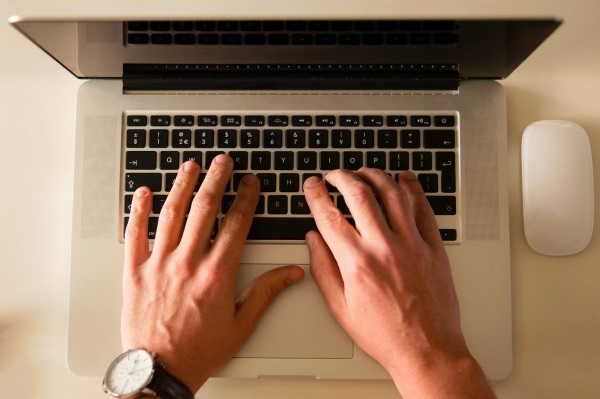 Go the extra mile with supporting students studying abroad or online by using the Webex Virtual Classrooms tool. Communicate, collaborate and demonstrate with students in real-time, giving you the ability to engage with your students from anywhere. Read the full post on the Learning Environments News site.
Read our common questions below.
How do I create a Virtual Classroom?
You can create a Virtual Classroom by using our WebEx tool on VU Collaborate. Learn how to create WebEx Virtual Classrooms by reading this guide.
How far in advance can I create the Virtual Classroom?
Webex Virtual Classrooms can be scheduled in advance so that you can setup all the required online sessions in one go. Find out how in step three of the guide.
When can students access the Virtual Classroom?
The availability dates you select when creating a Virtual Classroom determine when your students can access the Virtual Classroom.
How do students access the Virtual Classroom?
Students can access the Virtual Classroom by clicking on "Communication", "Webex Virtual Classroom"" and then joining the session. A reminder can also be included in the weekly module.
Can I use my laptop's inbuilt microphone and speakers?
Yes, however it is recommended to use an external good quality headphones and microphone. When you enter in the Virtual Classroom you should run the audio set up wizard to ensure that you can communicate with each other.
Can I record Virtual Classroom sessions?
Yes you can record Virtual Classroom sessions.
If you want to pre-record content for students and real-time classroom interaction is not required, ReVU is a great alternative solution as it allows you to capture a presentation straight from your desktop and upload it to be viewed by your students.
Where can I find recorded Virtual Classroom sessions?
Recordings for your Virtual Classroom can be found in Webex Virtual Classroom under Event Recordings.
How do I include other content into my Virtual Classroom?
Share your screen with attendees in your Virtual Classroom session to emulate a real lecture or tutorial class. When doing so, remember that all participants can see your screen at all times. You can also project a whiteboard through which all participants can collaborate.
For more information on using Virtual Classrooms in VU Collaborate, please visit the Communication page on the Learning Environments Help site. If you encounter any issues, please contact the ITS Service Desk by phone on (03) 9919 2777, This email address is being protected from spambots. You need JavaScript enabled to view it. or self-service