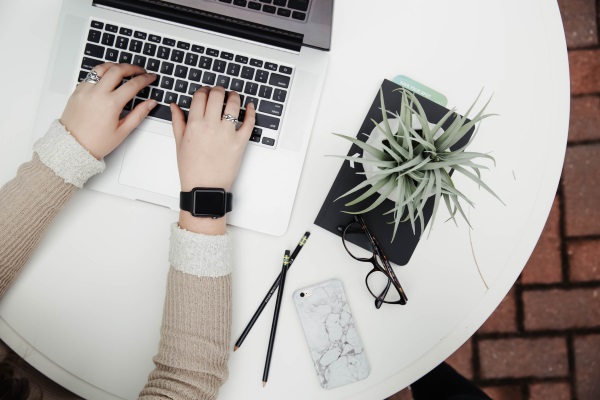 Turnitin allows educators to check students' work for improper citation or potential plagiarism by comparing it against continuously updated scholarly databases. This software has been integrated into VU Collaborate and is located within the Assessment Dropbox tool.
OriginalityCheck enables you to monitor Dropbox submissions and identify potential cases of plagiarism by automatically comparing submissions to an online database of original content. You can then view Originality Reports which highlight key areas, provides a percentage of similarity with other content, shows a breakdown of matching sources, and provides direct links to the matching content.
Read the full article including common questions on this tool on the Learning Environments blog. Or view some common questions below.
What is Turnitin and how do I use it?
Enable Turnitin when creating Assessment Dropbox folders to check submissions for plagiarism against thousands of sources.
My students have submitted assessments and I can view their report but they are unable to see it, what do I do?
If you are using Turnitin with your Assessment Dropbox folders and you wish for your students to view their Originality reports, ensure you select the Allow Submitters to see Originality Reports checkbox underneath Display in the OriginalityCheck Options. For more information check Step 4 in this guide.
How do I view the originality report for a student?
To view the Originality Report for a student, find the student whose assessment you would like to assess and click the coloured box under Report. Check this guide for more information. This will open the student's submission in Turnitin.
The originality report won't generate for a student's submission, what's gone wrong?
Turnitin will only accept MS Word (DOC, DOCX), WordPerfect (WPD), PostScript (EPS), Acrobat PDF (not scanned), Rich text (RTF), Plain text (TXT) documents. Please also ensure that the file size is less than 20mb and the content of the document has at least 20 words. For further support, please contact the ITS Service Desk.
How do I view the sources that were picked up in the student's submission?
After opening the originality report, mouse over the desired source on the right hand side and click on the arrow that appears. A further breakdown of this source will appear.
How can I exclude bibliography and small matches in Turnitin?
If you wish to exclude bibliographic references and small matches when generating the Originality report, check Step 5 of this guide. You can select options within Turnitin to determine what the system searches for.
For more information on Turnitin and Originality reports in VU Collaborate, please visit Assessments on the Learning Environments Help site. If you encounter any issues, please contact the ITS Service Desk by phone on (03) 9919 2777, This email address is being protected from spambots. You need JavaScript enabled to view it. or self-service.