On Sunday 11th Feb at 5pm, automatic delivery space creation began for Higher Education units. This created the Delivery Space, enrolled users from the Master Space into the Delivery Space, and copied content from the Master Space into the Delivery space. The process was complete by Monday evening.
From that point in time, your Delivery Space became available (under My Spaces), this is the space you should be working in now. The Delivery Space (under My Spaces) is where students are enrolled and will gain access on Monday 19th February (for Semester 1 and Semester 1 Block 1 2018).
To access the delivery space/s, click on the waffle up the top middle of the screen (see below) and type the unit code or name into the search bar. If you pin the unit, it comes up in the tiles/pictures on your home page from then on.

At the end of the teaching period you can copy content from the delivery space back into the Master Space, ready for the next creation of a Delivery Space.
For a quick overview of how spaces operate see the diagram below.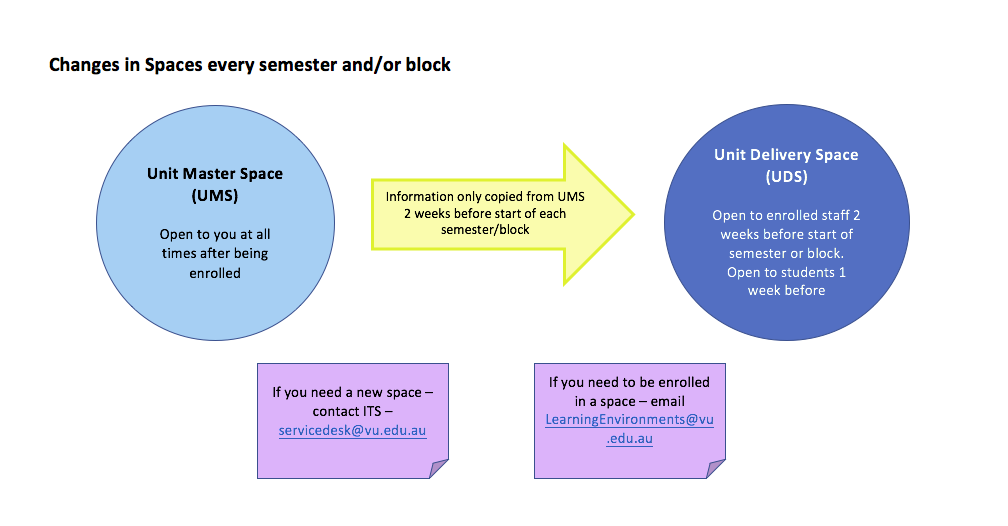 If you have any questions, please email This email address is being protected from spambots. You need JavaScript enabled to view it.