Design and Development
The process consists of design teams working collaboratively to re-develop existing units of study into the VU Block format. Each of the design teams will be coordinated by a Team Leader and include key academic staff, learning designers, project officers, library staff and students as staff. The process is underpinned by the endorsed Principles to guide the design, development and delivery of Block Units.
Each team consists of:​​
Key Academics (Subject matter experts from the relevant discipline)
Design Team Leader (Senior Learning Designer from Connected Learning)
Learning Designer (Curriculum, assessment, technology, AQF expert)
Learning Hub staff (for complementary essential activities across the year)
Librarian (advice on information resources)
Student as Staff (supporting development and reviews of Collaborate spaces)
Technical Services staff (for planning and optimisation of specialty spaces).​​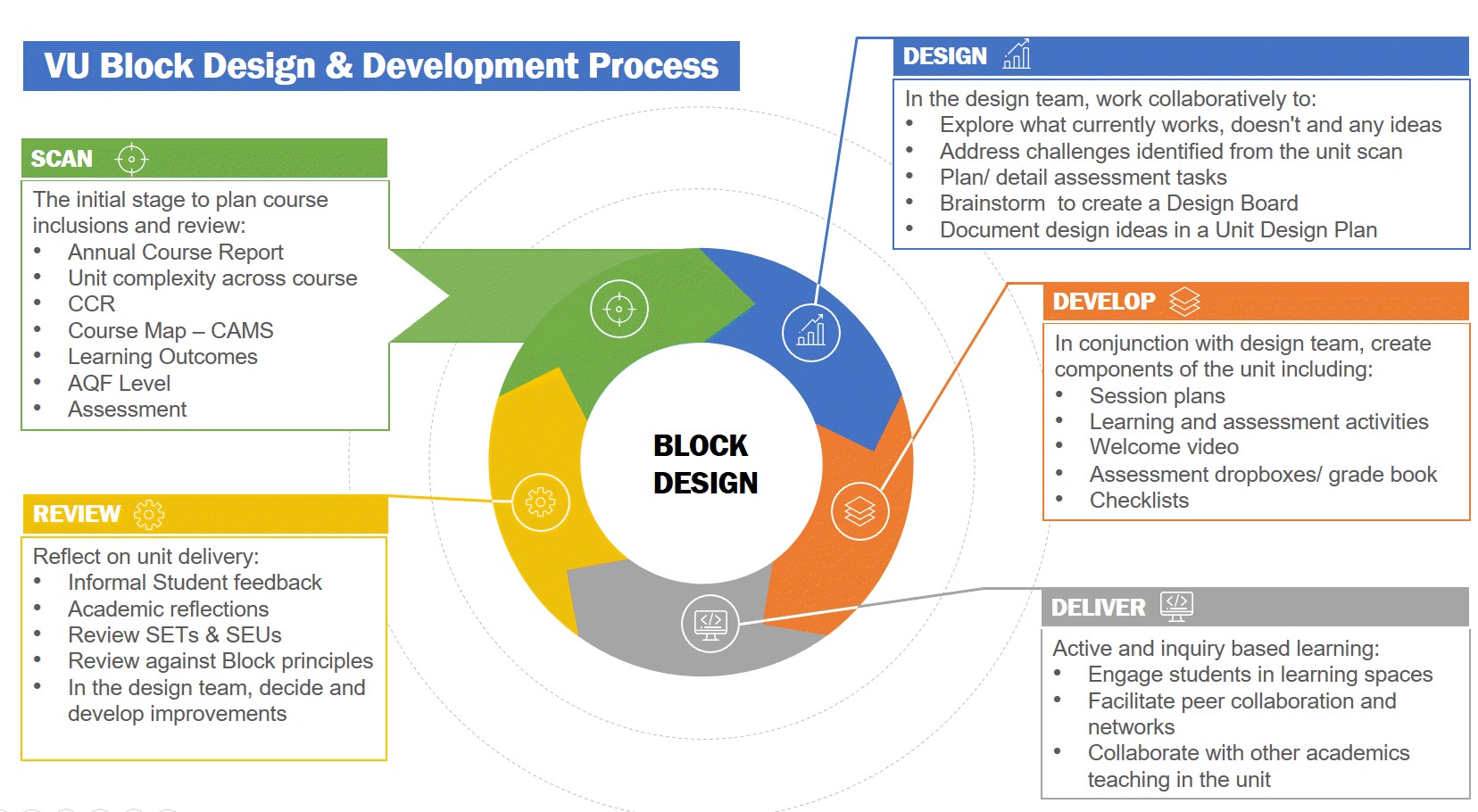 There are five key stages in the process: