Changes to support blended learning
The Learning Environments Roadshow presentation that was held can be viewed here
The key activities and completion timelines include: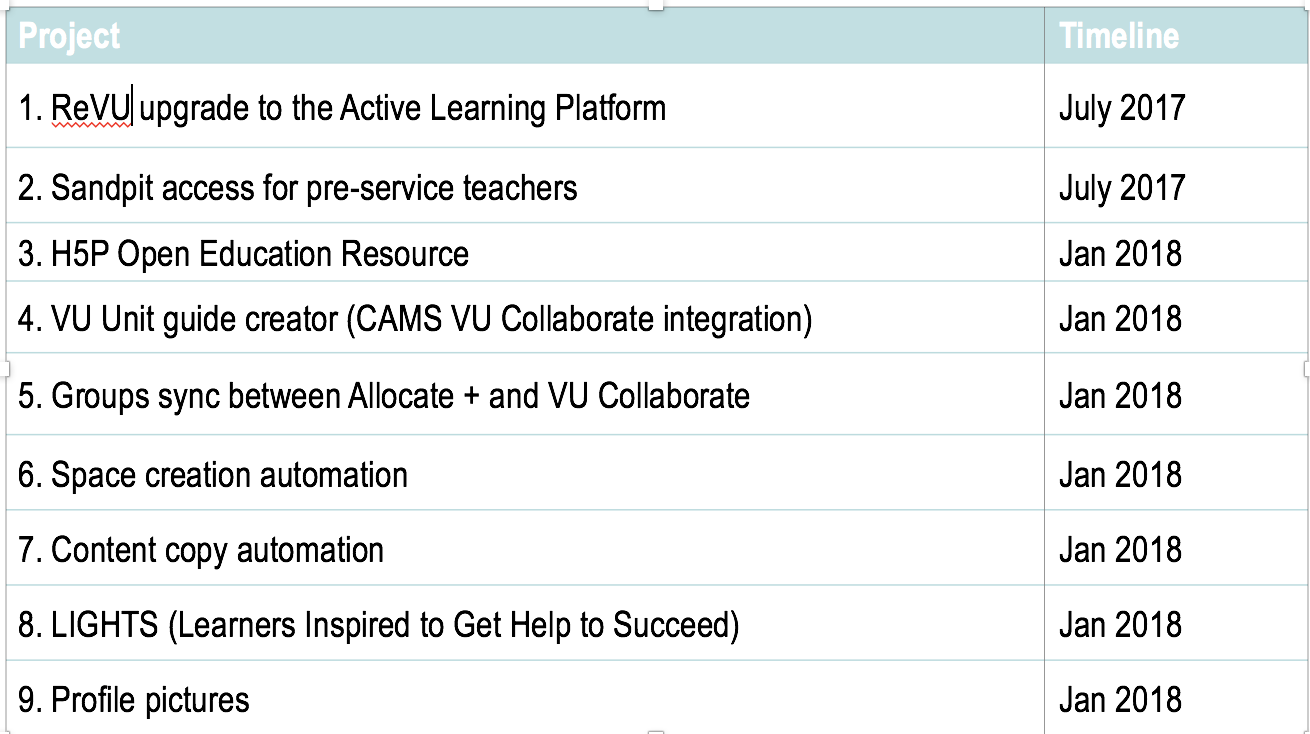 Blended Learning Strategy 2016-2018
VU's Blended Learning Strategy aims to:
Enhance student access, experience, engagement and outcomes through an effective blend of face to face and digitally enabled learning opportunities.
Apply and maximise blended learning opportunities in making our offer to students flexible across pace, place and mode.
Throughout 2016, 2017 and 2018 VU will develop and offer quality, contemporary courses with a unique VU Blend, connecting deeply with industry.
For any questions regarding the Blended Learning Strategy, please email the team at This email address is being protected from spambots. You need JavaScript enabled to view it..