Retracting Published Feedback in VU Collaborate
When publishing feedback in the Assessment Dropbox, it becomes visible to students and also transfers the grades to the gradebook. Sometimes feedback can be released unintentionally; luckily VU Collaborate has a mechanism for retracting the feedback so it can be released at the right time. This guide demonstrates how to retract published feedback.
Step One: Access the Assessment Dropbox Tool
---
1. Select Dropbox from the Assessments menu.



Step Two: Select the Assessment Dropbox Folder
---
1. Select the Assessment Dropbox folder you would like to retract published feedback for.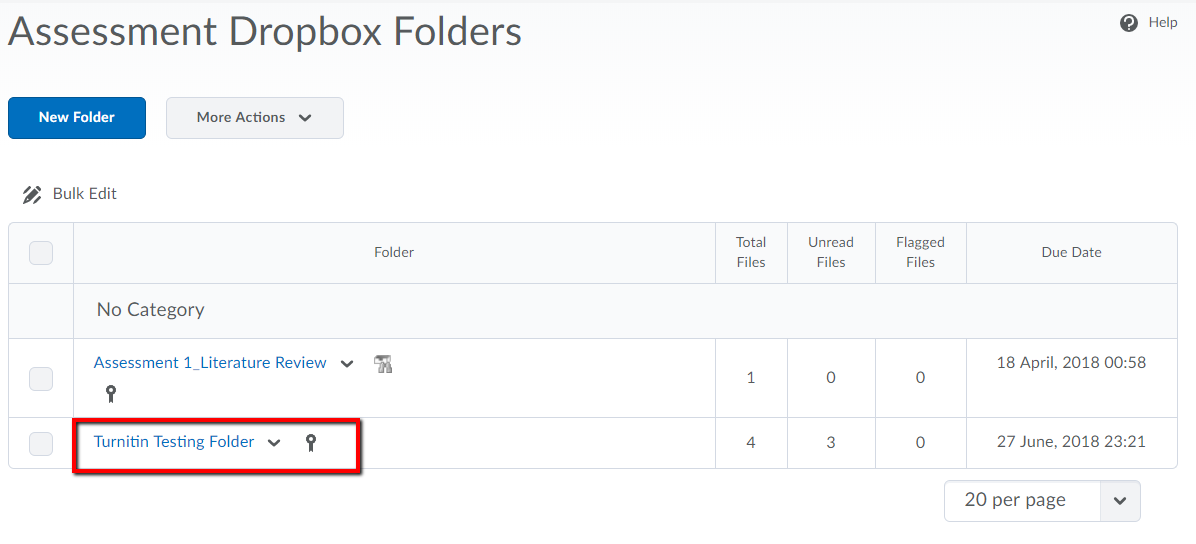 Step Three: Locate Student Submission
---
1. On the Folder Submissions page, if feedback has already been provided and published for a student, there will be a Published link beside the name of the student. Click on the Published link.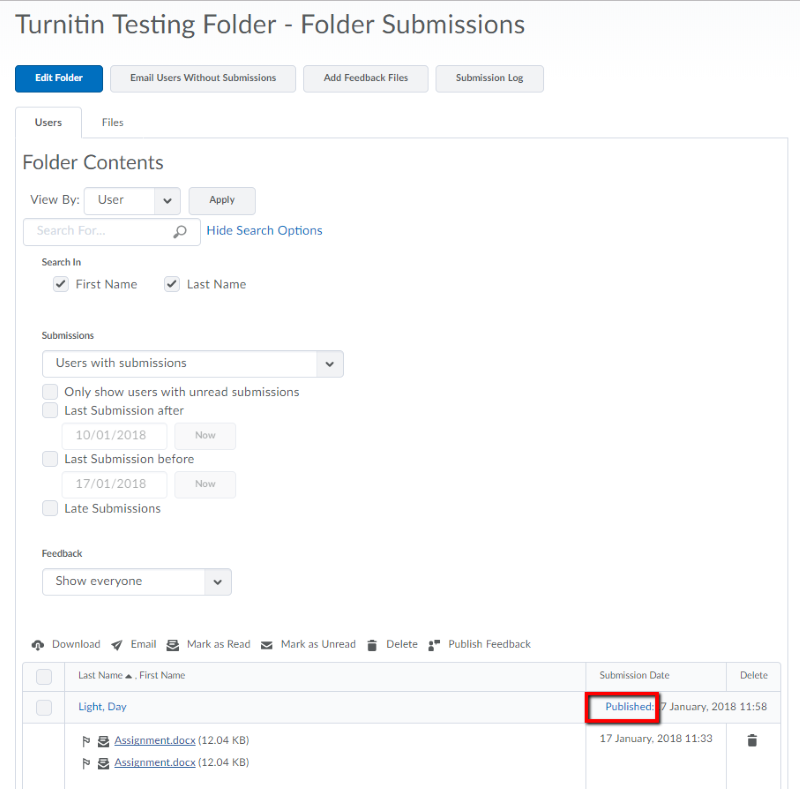 Use the search options to find student submissions based on name, date or whether feedback has already been given.
Step Four: Retract Feedback
---
1. This will take you to the Evaluate Submission page. Scroll down and view the feedback on the right side.



2. Click Retract to prevent the student from seeing the feedback. A pop-up box will appear asking you to confirm the retraction. Click Yes.



3. The feedback will now be reverted to Draft. The buttons will change to Publish or Save Draft.



In order to prevent students from viewing feedback prematurely, click on Save Draft for each submission. When ready, you can publish the results all together. See the guide Bulk Publishing Feedback in VU Collaborate for how to do this.
4. Click Done to exit.
---
Further Support
Visit the VU Collaborate Help site at https://vucollaboratehelp.vu.edu.au for up to date information and resources on blended learning or email This email address is being protected from spambots. You need JavaScript enabled to view it..
Contact ITS Service Desk on (03) 9919 2777 or via self-service http://servicedesk.vu.edu.au for further technical support.