Creating a Text Only Dropbox
Text only dropboxes restrict file submission to text that can be entered in the submission process. This can be useful when you require links from students to files hosted within collaborate, for example, Echo360 video links. The method for creating a text only dropbox is very similar to creating a regular dropbox and only requires a small radio button change.

If you are familiar with the assessment dropbox and simply want to change it to a text only dropbox follow this step below.
If you are creating a text only dropbox from scratch please follow the steps below (Opens in a new window).
---
1. Under the submission options subheading click Submission type dropdown and select Text Submission, no file required.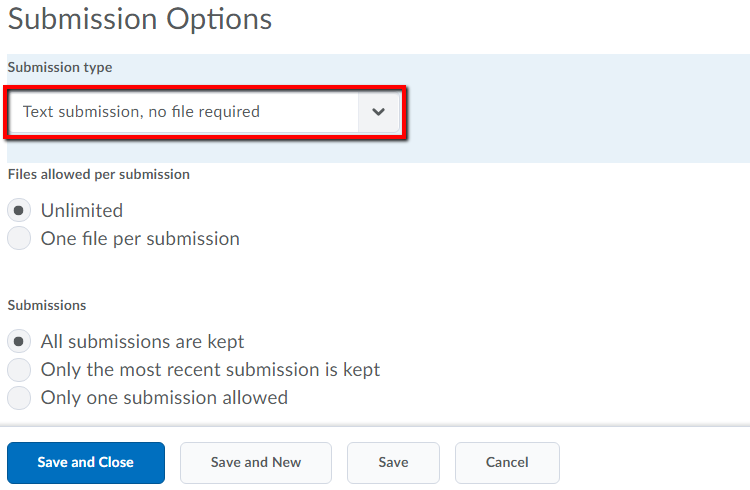 2. If you have finished creating your dropbox Click the Save and Close button.
---
Further Support
Visit the VU Collaborate Help site at https://vucollaboratehelp.vu.edu.au for up to date information and resources on blended learning or email This email address is being protected from spambots. You need JavaScript enabled to view it..
Contact ITS Service Desk on (03) 9919 2777 or via self-service http://servicedesk.vu.edu.au for further technical support.