Importing Gradebook Data
If you manage student grades using an Excel spreadsheet (CSV file), you are able to import this into the Gradebook within the unit Space. This must be in the correct format, and can be acquired by Exporting Gradebook Data first.
The below steps illustrate how to successfully import grade data into the Gradebook for a .CSV file:
---
1. Select Grades from the Assessment menu.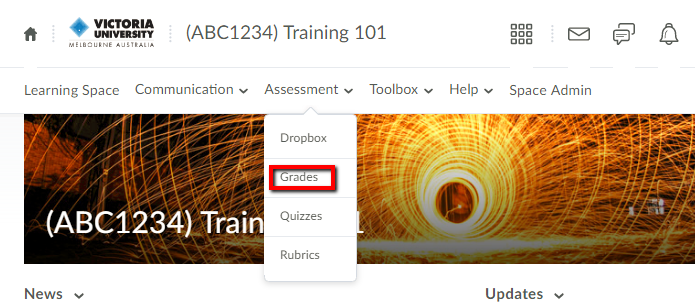 ---
1. Select the Enter Grades tab to access the Gradebook.
2. Click the Import button.

2.1 Locate Your CSV File
1. Click on the Choose File button.
2. Locate the CSV file you have entered grades in and click on Open.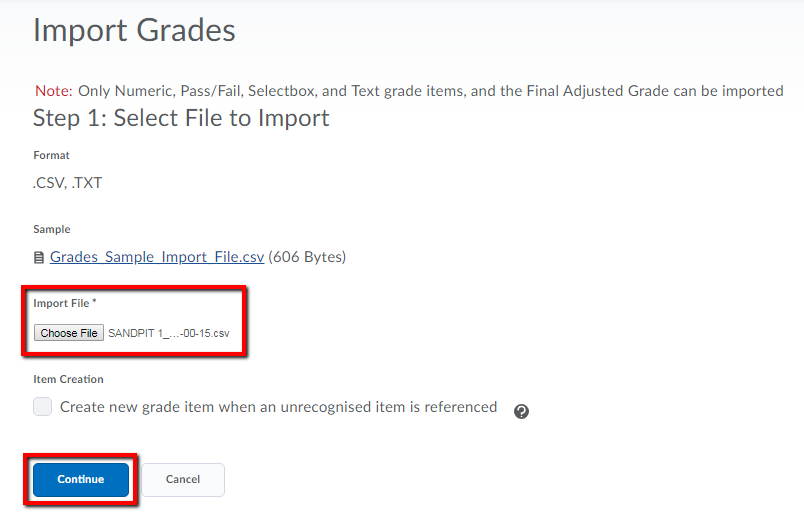 2.2 Import Grades
1. The name of the CSV File will be listed once it has been successfully added.
2. Click on the Continue button.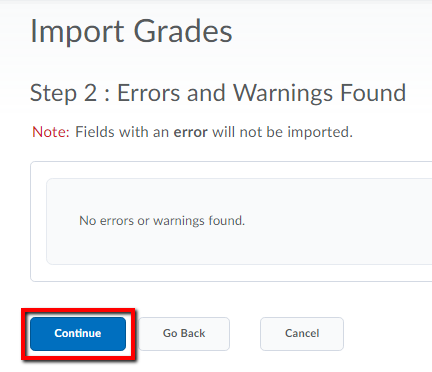 ---
1. If the CSV file is not in the correct format you will receive Errors and Warnings.
2. Once errors and warnings have been resolved, click Continue.
Note: If you encounter errors and are unable to resolve it, try Exporting Gradebook Data, and entering the data again.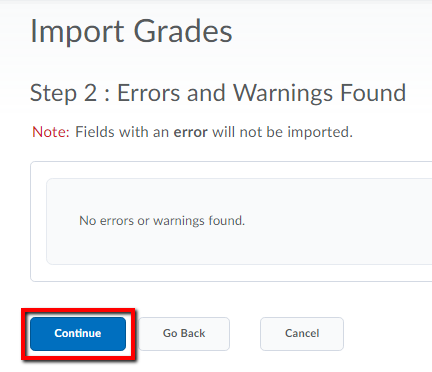 ---
1. You will see a preview of the data that will be imported in your Gradebook which will note any changes that have been made.
2. For example " - / 10 -> 8 / 10" indicates that the grade for this student has been modified from 'nil/10' to '8/10'.
3. Click Import to continue.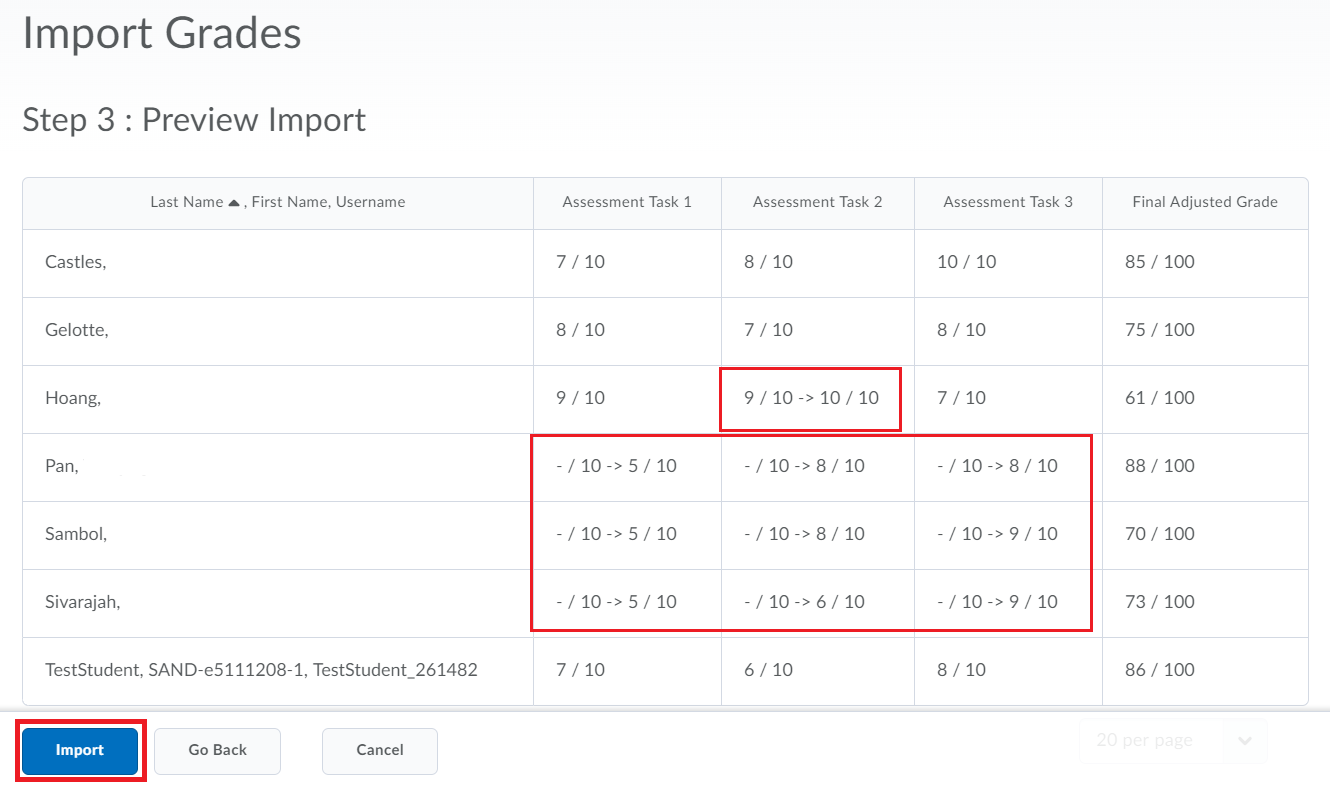 ---
1. The Gradebook will be updated with the data from the CSV file.

---
Further Support
Visit the VU Collaborate Help site at https://vucollaboratehelp.vu.edu.au for up to date information and resources on blended learning or email This email address is being protected from spambots. You need JavaScript enabled to view it..
Contact ITS Service Desk on (03) 9919 2777 or via self-service http://servicedesk.vu.edu.au for further technical support.