Creating a Quiz
VU Collaborate Quiz tool is effective at testing and identifying gaps in knowledge and providing feedback to instructors and students. You can create a quiz in VU Collaborate and link it to the Gradebook to form a component of students' assessments. This guide will show you how to create a quiz, insert restrictions by date and student, link to the Gradebook and the reports that can be generated.
Quizzes can only be created by Block Convenors or Block Key Academics in the master space. Once the quiz is transferred into the delivery space (automatically two weeks before class starts) you will be only able to make minor changes to things such as the visibility or the dates.
Watch this short introduction video below to get an overview of creating quizzes in VU Collaborate (5 minutes).
This guide illustrates the steps needed to create and set up a quiz.
---
1. To begin, navigate to Assessment then select Quizzes.




2. Under Manage Quizzes, click New Quiz to create a blank quiz.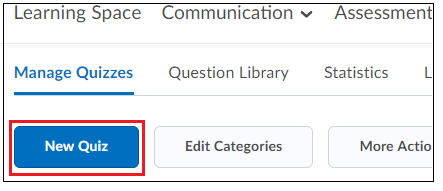 ---
The first tab to start with when creating a quiz is the Properties tab. Fill in the following fields:

1. Enter a Name for the new quiz. This should match the title of the grade item if the quiz is contributing to a final grade.

2. If desired, select a Category to group the quiz. You can either choose an existing category from the dropdown or create a new one by clicking the link [add category].

3. Click Add/Edit questions button to add questions to the quiz, these will generally be imported from the Question Library. You can also use this section to edit questions in the quiz. (Please see guide Creating Questions in the Question Library for more details about how to add questions to the quiz.)

4. If desired, you can add Description/Introduction to describe quiz.

5. A Page Header/Footer can be added to the quiz. For example, AAA1000 Assessment 2 Quiz.

6. Optional Advanced Properties can be added for further advanced communication options such as email alerts and restricting communication with other students. Select the appropriate properties for your quiz or leave blank.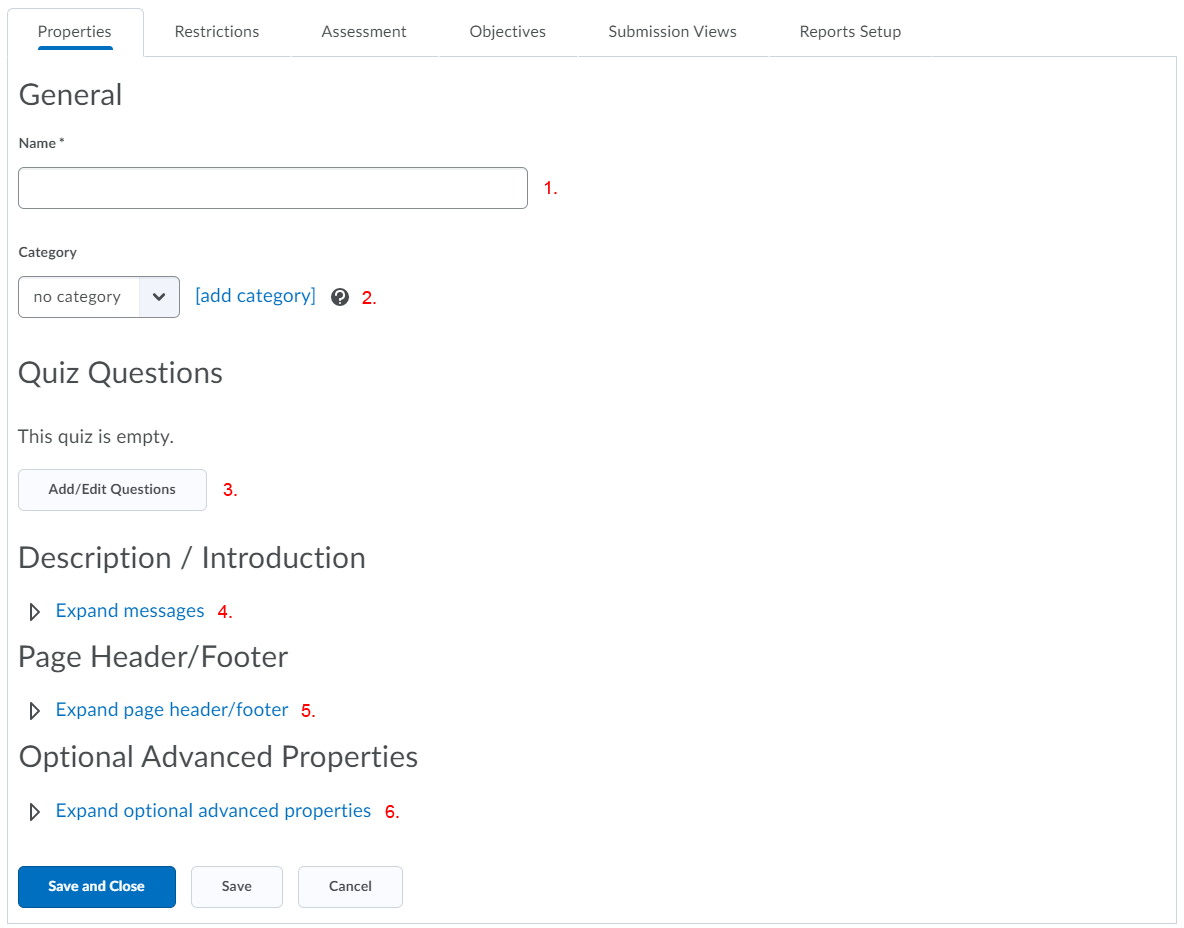 7. Click Save throughout the process to avoid losing any content.
---
1. Click the Restrictions tab.



2. Students will only be able to see and access the quiz when the checkbox next to Hide from Users in unchecked.


3. In addition to activating the quiz, you also need to make sure the dates are set correctly. Set a Due date for when the quiz is to be completed. Adding a Start Date and End Date for the quiz will determine when the quiz is visible to students. The start date is the date that student will be able to see the quiz and the end date is when it will become hidden from them.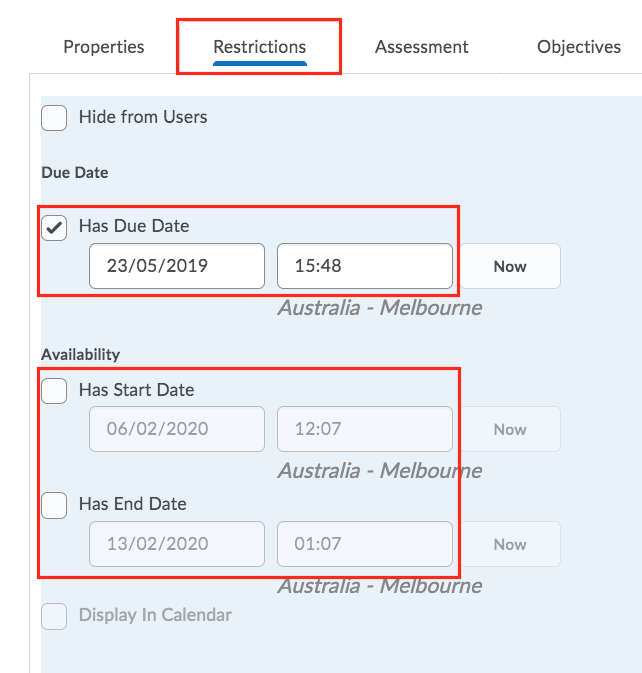 For more information on Respondus LockDown Browser, please see the guide Respondus LockDown Browser.




4. Under Optional Advanced Restrictions, a password may be entered and students will have to enter this password to start the quiz.
5. Click the drop-down menu to expand optional advanced restrictions.


---
In the Timing section fill in the following fields:
1. Time Limit: Enter a time limit for your quiz. You can enforce a time limit if needed and show clock. The default time limit is 120 minutes.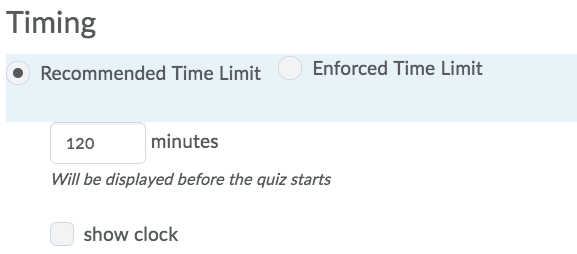 2. Click Enforced Time Limit to edit the Grace Period. Enter a grace period before users' quiz is flagged as late. Choose whether or not the students are able to keep working on the quiz after the time limit.




3. Exceeded Time Limit Behaviour: Select a penalty type for not completing within the timeframe if the time frame has been enforced.



4.2 Special Access Capabilities
1. Click Allow selected users special access, to create special access to the quiz. Special Access is often due to assignment extensions but can also apply to the length of time available to complete a quiz.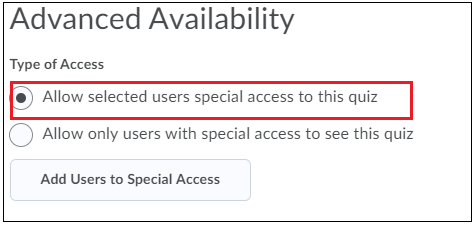 2. Click Add Users to Special Access to alter the settings for these individual students.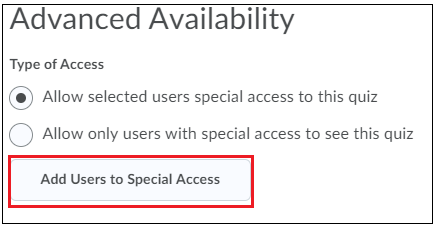 3. Add Special Access to Quiz allows you to alter any individual setting you wish. Change the requirements as you need.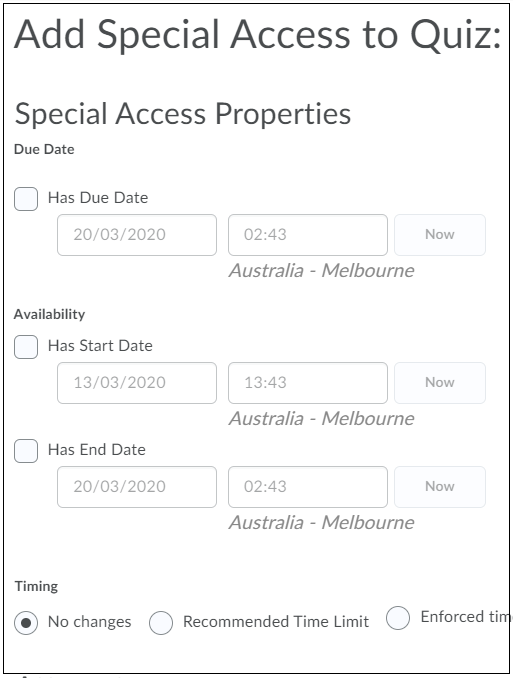 4. After you finish modifying special access properties and user permissions, click Add Special Access at the bottom of your screen.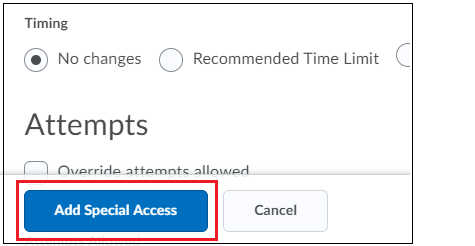 When you return to the Advanced Availability section of the Restrictions tab, you can select Allow only users with special access to see the quiz to prevent other users from accessing the quiz if needed.
---
5.1 There are a number of assessment options for the quiz in terms of linking to grade items and rubrics.
1. Click on the Assessment tab for options to go to Grades or Quizzes.

2. Associating a Grade Item with a quiz allows quiz results to be automatically linked to the Grades tool. When Automatic Grade is selected, students can see their score as soon as they submit their attempt. The score displayed is only what the system can auto-grade (Multiple Choice, Tue/False, etc). This setting must be turned on for grades to be automatically sent to the grade book, and for the default submission view to be released to students when they complete an attempt at a quiz.
If 'allow attempt to be set as graded immediately upon completion' is unticked in Quiz-assessment tab settings, then one will need to publish results in the Quiz-grade view within the delivery space. If 'allow automatic export to grade' is unchecked in Quiz-assessment tab settings, then 'Export to Grades' needs to be selected in the Quiz-grade view also within the delivery space.

If both are unchecked, you need to both 'publish' and hit 'Export to Grades' before grades are pushed through to Gradebook within the delivery space.
3. Grade Item: Click the dropdown menu to link a grade item. Alternatively, you may add a grade item by clicking add grade item.
4. ePortfolio artefacts: When this option is checked, users can add the submission view of this quiz to their ePortfolio as a certified artefact.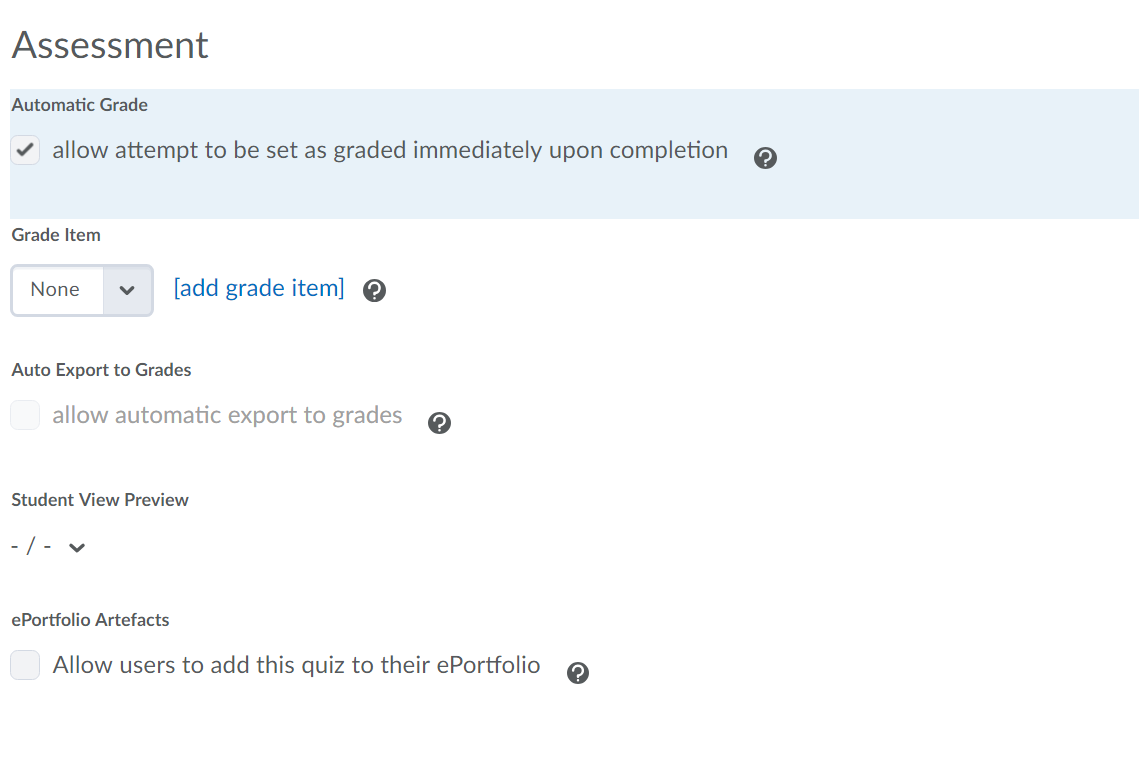 5.2 Within the Attempts area in the assessment tab, complete the following fields:
1. Scroll down to Attempts allowed and click. Select the number of attempts you would like to allow.




2. If the number is between 2 - 10, you can choose how Overall Grade Calculation works by clicking the drop-down.



You can allow users one or more quiz attempts and calculate a grade based on their highest attempt, first attempt, last attempt, or an average of all attempts.
---
New Quiz Submission Views
When finished setting your quiz Attempts, click the Submission Views tab. This is where you determine what the student will see after they have submitted.
Within the Submission Views and in the Default View section complete the following fields.
1. Default view: A default quiz submission view will appear to users after each quiz attempt submission. You can keep the system default as shown or create another.
2. Additional views: You can create and select a customised view through Additional Views.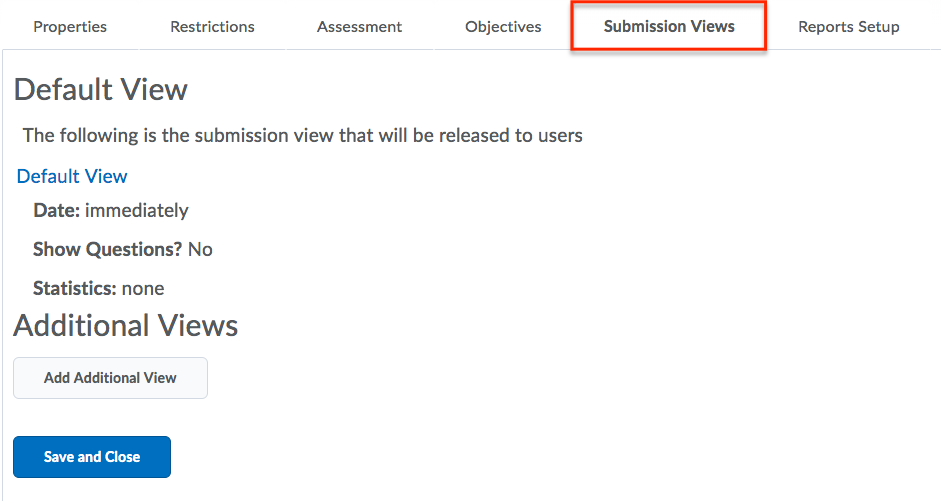 3. To edit the Default View, click on the Default View title.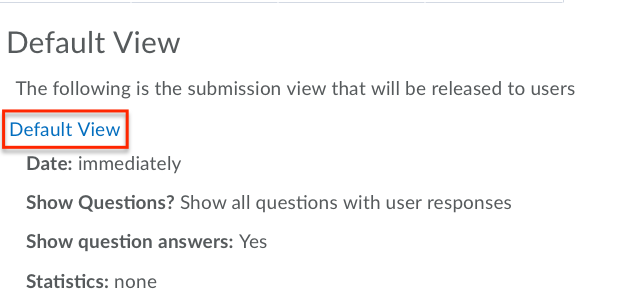 4. Enter the Message.




5. Choose how you want the questions to be displayed to students when they complete the quiz.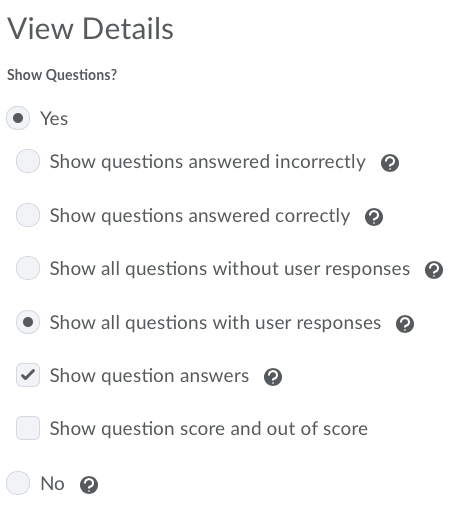 6. To create an Additional View (optional), click Add Additional View to create a new submission view.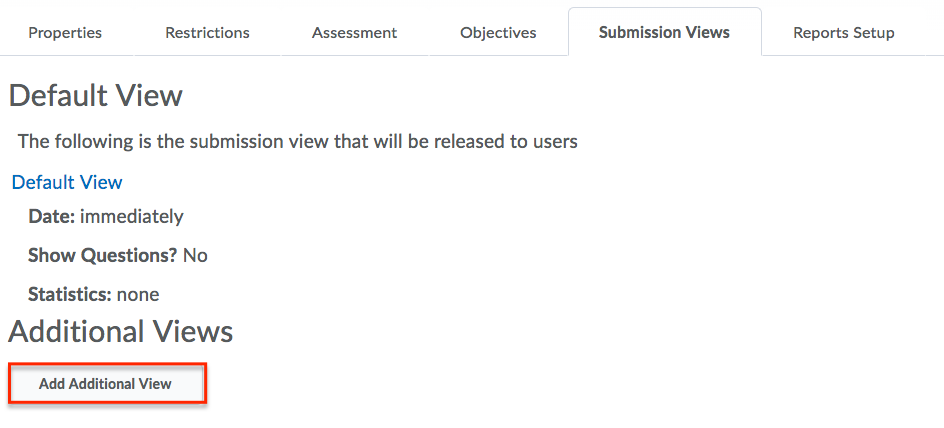 7. Name this view. This will make it easier to identify in the future if you wish to apply it to a different quiz. Once you have created another view, you are able to set your favourite as the default.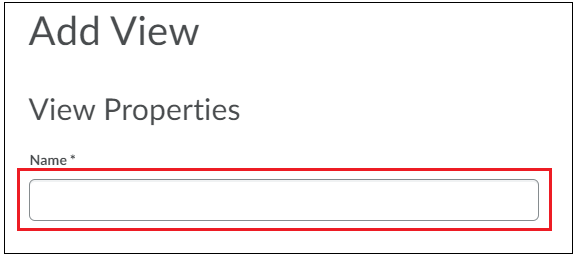 8. Scroll down to customise the settings.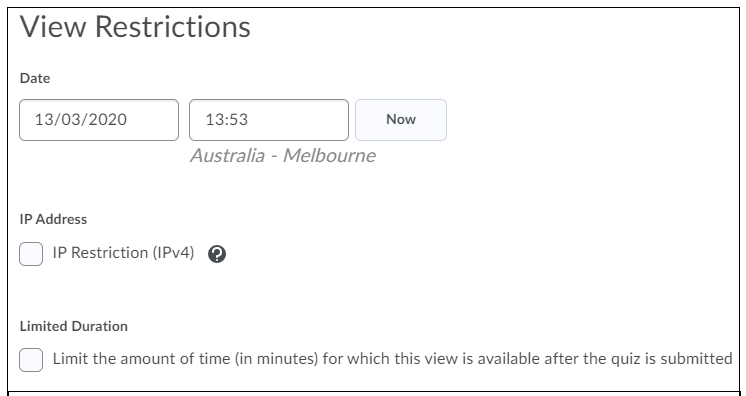 Date: The submission view can be available for a certain amount of time.
IP Address: The IP Address can be restricted. We do not recommend you use this feature unless you are very familiar with the technology.
9. View Details is where you define what the student sees when they have completed and submitted the quiz. Select which options you would like. Of the round radio buttons, you can only select one.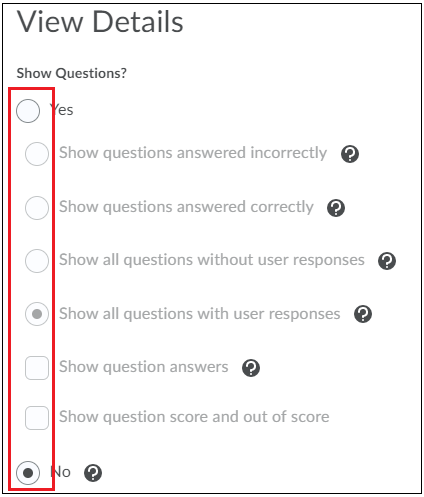 10. Score: Students will see the score as soon as they submit. This will only show things with correct answers in the selection from the picture above.
11. Statistics: Students will see the class average or class score distribution.
12. Once complete, click Save to proceed or Cancel if you would like to start again.



---
1. To create a quiz report, navigate to Reports Setup and then click Add Report.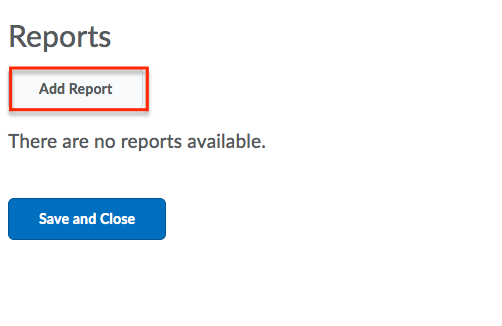 2. Enter a Report Name and select a Report Type.



The following options are available for your report:
Question Statistics: Displays class average, score distribution, includes bonus questions, and the Out Of value for each question.
Question Details: Displays question difficulty levels, text responses, includes bonus questions, and shows all private comments.
User Statistics: Displays class average, score distribution, and Org Defined ID.
Attempt Details: Displays Org Defined ID and duration of quiz attempt.
User Attempts: Displays Org Defined ID.
You can choose to immediately release the report after a quiz submission, or enter an alternate date and time.
3. In the Release Report To area, select the checkboxes next to the roles you want to release the report to. This will usually just be to Convenors and Instructors.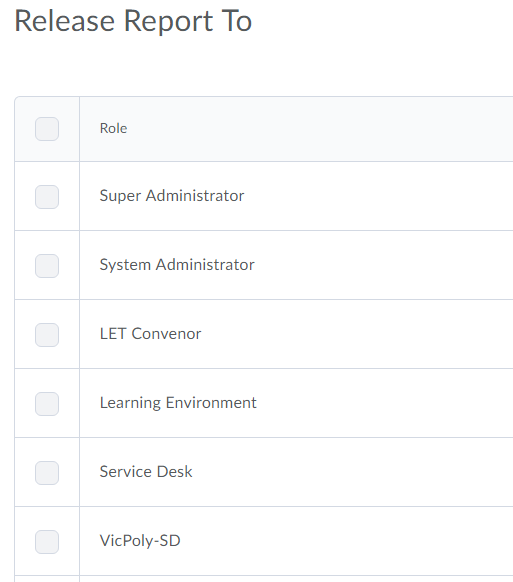 4. Click Save and Close to finalize your Quiz. Remember to see the separate guide Creating Questions in the Question Library for the various question types.
Quiz question converter
The Quiz question converter tool allows you to create your questions in a word document and converts the word document into a CSV file for you to import into the Brightspace Question Library.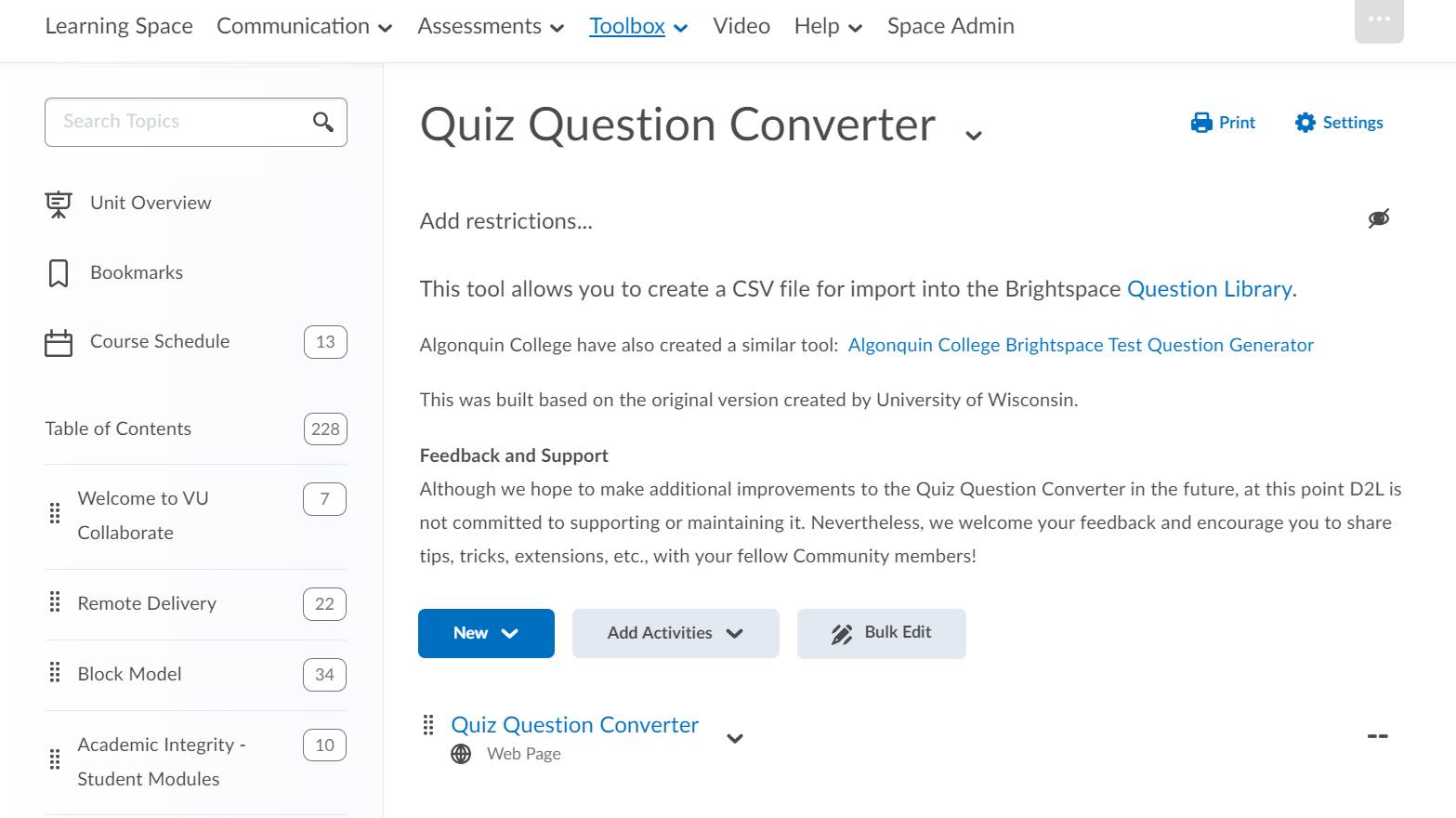 The Quiz Question Converter currently supports the following question types:
True or False
Multiple Choice
Multi-Select
Written Response
Short Answer
Matching Question
Ordering Question
For additional instructions follow this link.
---
Further Support
Visit the VU Collaborate Help site at https://vucollaboratehelp.vu.edu.au for up to date information and resources on blended learning or email This email address is being protected from spambots. You need JavaScript enabled to view it..
Contact ITS Service Desk on (03) 9919 2777 or via self-service http://servicedesk.vu.edu.au for further technical support.