Creating a Chat Room
The Chat Room tool is a real-time, text-based collaboration tool. You can use the Chat Room tool to brainstorm ideas, hold a question and answer period, have a debate or discussion, or organise a remote study group. VU Collaborate Chat Room allows you and your students a space to have a text-based discussion in real-time. You can use the Chat Room tool to connect with students in your Space or encourage students to connect with each other. As opposed to other collaboration tools, such as Discussions, Chat conversations occur in real-time. You can set up unit-specific chat rooms or chat rooms that involve individuals from all over the organisation.
This guide will help you set up and take part in a real-time Chat Room-based discussion in VU Collaborate with your students. It can also be set up for students to connect with each other.
Below are the steps of this guide:
---
1. The Chat Room is accessed from the Space Admin menu in the navigation bar.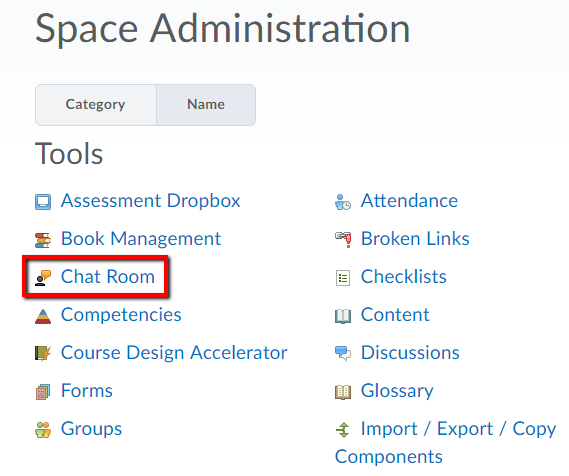 ---
1. Click New Chat Room.

Enter Chat Room details
2. Fill in the Title to set up the name and space of the room.
3. Select either General Chat Room or Personal Chat Room to meet your requirements.
General chats are public chats visible to everyone enrolled in the space where they are created. General chats allow you to incorporate chat discussions into the teaching of a unit since they are automatically open to all users enrolled in the unit.
Personal chats are private and visible only to users who you have added to the chat's participants list.
4. Enter a Description if required.
5. When ready click Create to set up your Chat Room.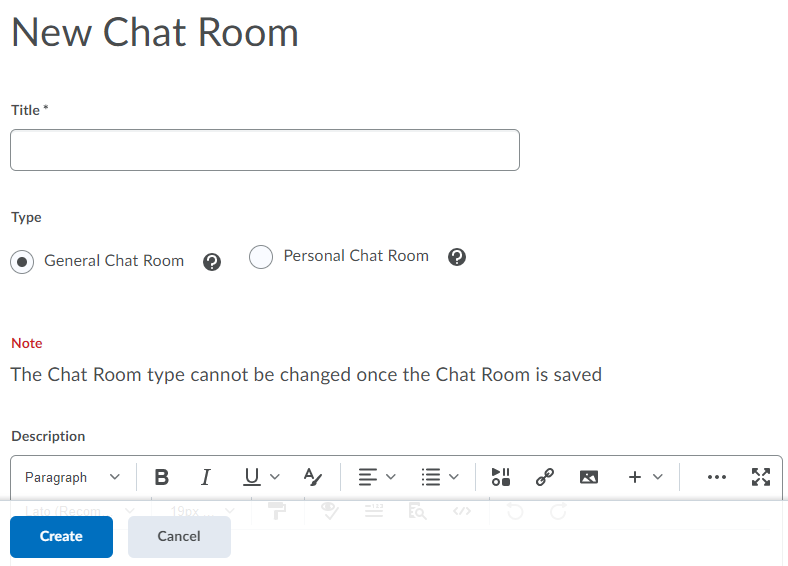 Tip: You can use this space to upload relevant content to meet the purpose of the Chat Room.
---
1. To join a Chat Room, select the name and click on it. This link will take you to your space and connect you to the Chat Room.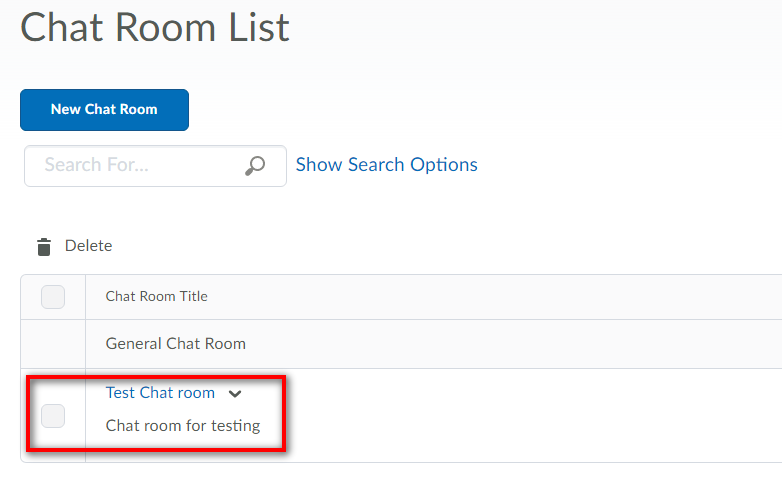 ---
1. You can now see currently available online participants in the Chat Room on the left.
2. You are able to send messages to the Chat Room by entering text in the box as illustrated. Type your message.
3. Once your message is finalised click Send to submit to the Chat Room.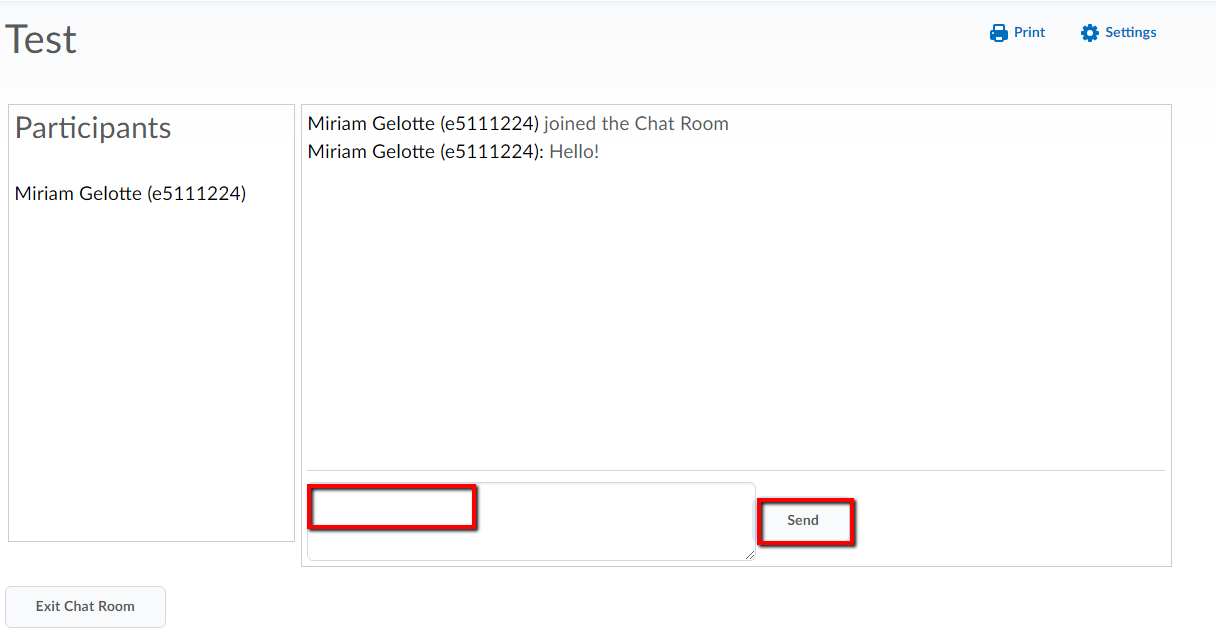 ---
1. In the navbar at the top of your space, click Learning Space.
2. From the list of modules under the Table of Contents, select the module where you would like to add a chat room.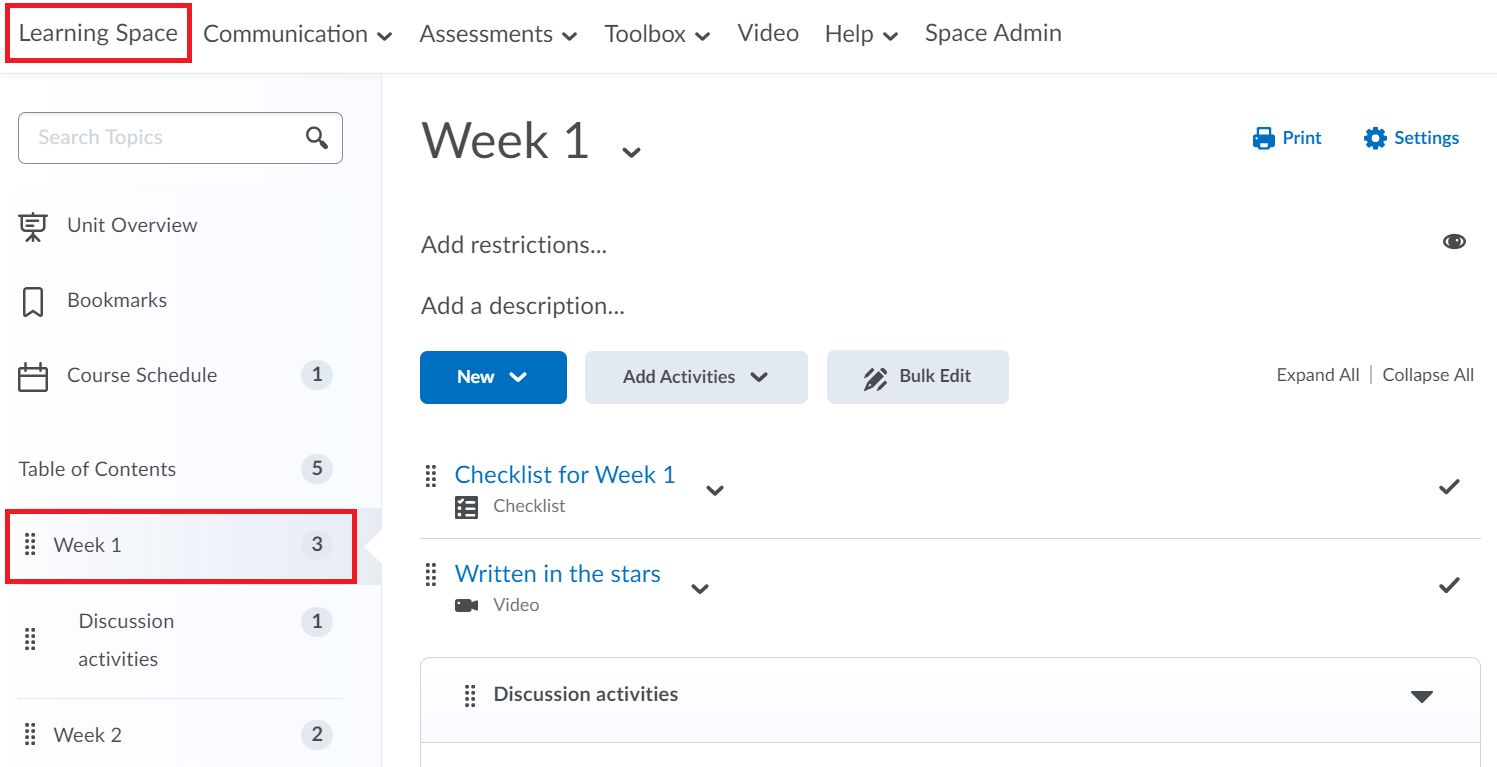 3. In the module area, click the Add Activities drop-down menu. Then choose the Chat Room option.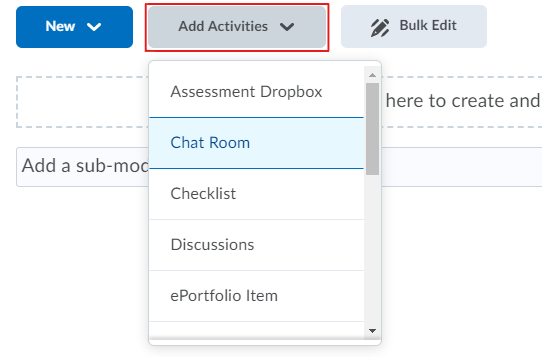 4. Use the Search Field to find the Chat Room you would like to add to the module.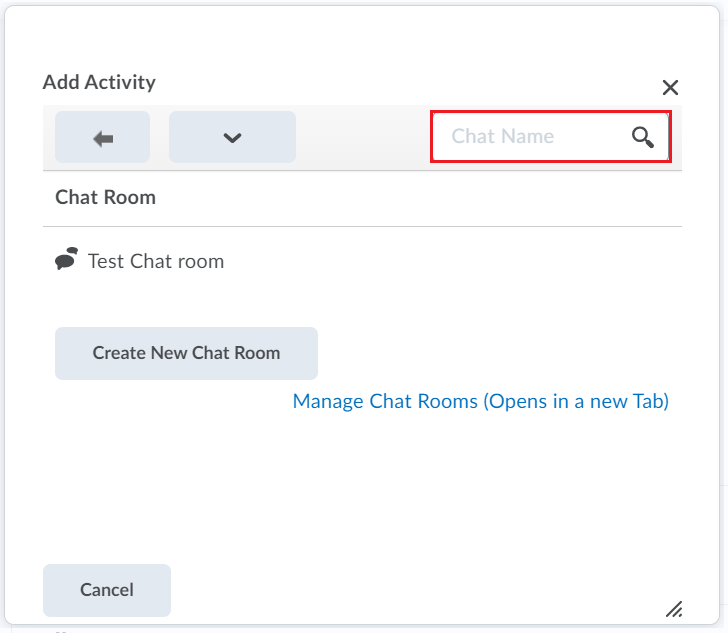 5. Click on the name of the Chat Room.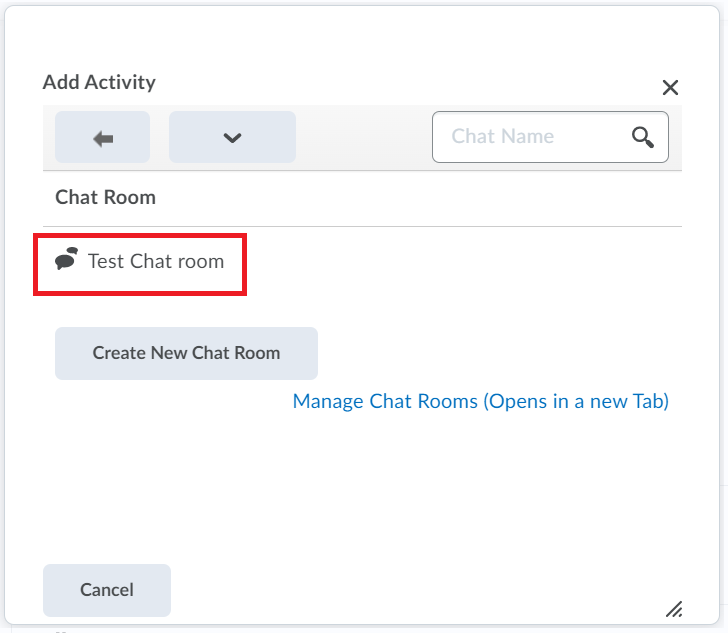 6. A chat room is added to a module.



---
Further Support
Visit the VU Collaborate Help site at https://vucollaboratehelp.vu.edu.au for up to date information and resources on blended learning or email This email address is being protected from spambots. You need JavaScript enabled to view it..
Contact ITS Service Desk on (03) 9919 2777 or via self-service http://servicedesk.vu.edu.au for further technical support.