Creating a Webex Virtual Classroom
Webex Virtual Classrooms allow students who might not be able to physically be present in class to attend sessions online and you can record it for viewing at a later date. Creating a Webex virtual classroom in VU Collaborate is a simple process that only takes a few minutes. Your sandpit is a great place to try setting up and recording a Webex Virtual Classroom before you attempt one in class.
For a guide on how to install the standalone Webex software on your computer, check out the ITS guide below.
To see a short video on how to set up a Webex virtual classroom, see the video below:
After you have created/scheduled your Webex Virtual Classroom session, read more on Facilitating a WebEx Virtual Classroom and Setting up and Facilitating Breakout Sessions in WebEx
Below are the steps to creating a Webex Virtual Classroom:
---
Navigate to the VU Collaborate space where you need to set up a virtual classroom for your course.
1. Click Communication in the navbar.
2. Select WebEx Virtual Classroom from the drop-down menu.




If this is your first time using WebEx, your user account will automatically link to WebEx Virtual Classroom. After the three green ticks appear, click Back to Calendar to start creating your session.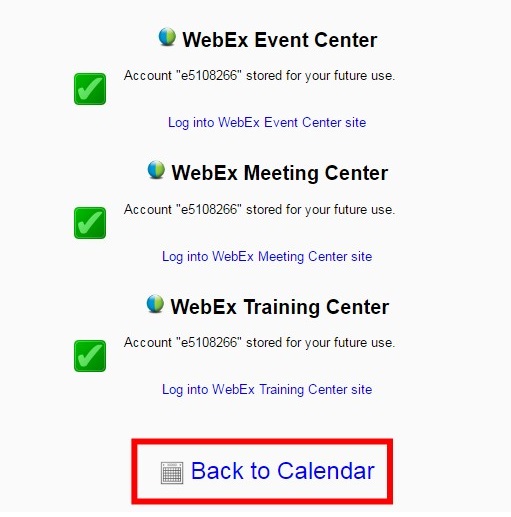 ---
1. From the main Webex overview screen click on Account Settings.

2. You can add (and remove) extra time zones if you want to display these in your virtual classrooms. To add another time zone and/or rest the current time zone, click time zones on the left-hand menu.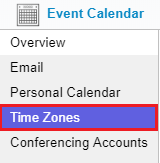 3. Click the ropdown arrow next to the primary time zone in and select the correct zone. In this case +11:00 Australia/Melbourne.

4. Click Overview to see the changes.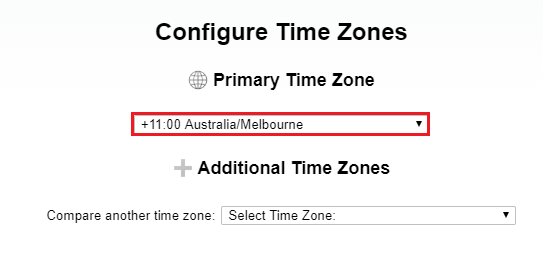 ---
1. To leave account settings, click on Event Calendar.
2. Click Schedule to create a new virtual classroom.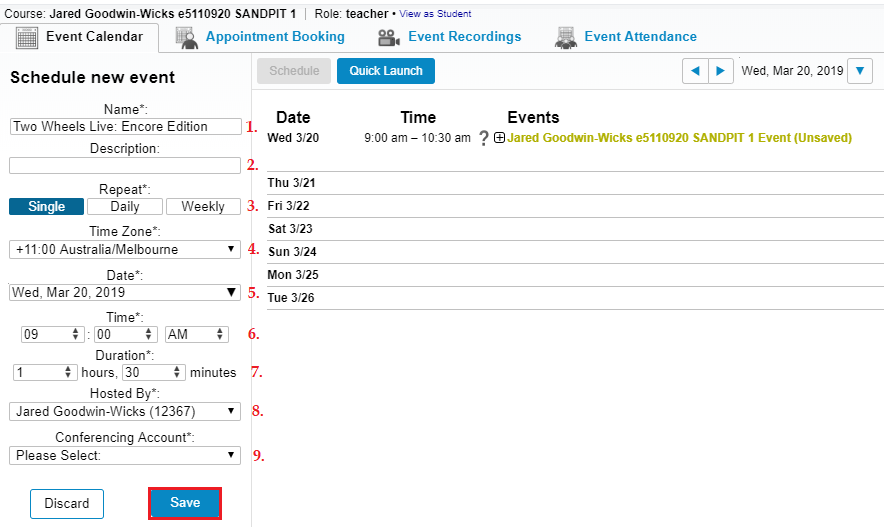 Image Description:
Enter a Name for your new virtual classroom. Note: After the event is created, this name cannot be changed.
Enter a Description of the event if (optional)
By default, the virtual classroom is set to a Single Event. You can change this to schedule the virtual classroom to run Daily or Weekly.
The timezone can also be set for each virtual classroom session. If necessary, set the timezone for this session.
Click the Date field to choose the date, then select the length of time of your virtual class.
Set the Time you would like the session to commence.
Adjust the Duration that you need to run your virtual class for.
Select who is Hosting the session.
Set the Account type to WebEx Training Centre. This is selecting the type of virtual classroom.
3. When you are satisfied all your settings are correct, click Save and your virtual classroom will appear in the event calendar.
To begin hosting the event, click Host.
If your event is scheduled for an hour or more than the current time, your option will be to Prepare instead of Host. You can prepare by adding materials into classes ahead of the scheduled time.
Tip: After you have created/scheduled your WebEx Virtual Classroom session, read more on Facilitating a WebEx Virtual Classroom and Setting up and Facilitating Breakout Sessions in WebEx
---
Once you have clicked Schedule, the virtual classroom has been scheduled and this cannot be changed. If the settings are incorrect, you are able to start again by deleting the classroom.
1. On the main WebEx landing page click the small drop-down button (1.) next to the event name.
2. The details for the event will be listed, at the bottom click the eraser (2.) icon (delete) button to remove a session.

3. Confirm the deletion on the popup page.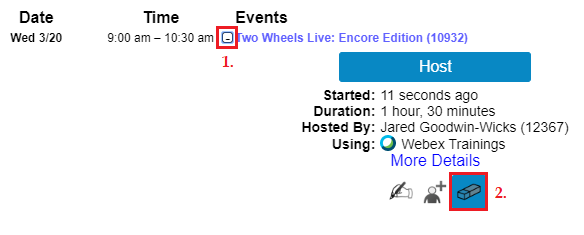 ---
You can access a recording of your virtual classroom, provided you selected the option to record at the start of, or during the session.
1. At the top of the Calendar screen, select the Event Recordings tab. You will see a list of prior virtual classroom sessions where a video has been recorded.
2. In line with the session you want to view, click the View Recordings button.




From this screen, you can stream (1.) or download an mp4 (2.) of your virtual session.



WebEx does not support streaming playback on mobile devices such as tablets and phones.
---
Further Support
Visit the VU Collaborate Help site at https://vucollaboratehelp.vu.edu.au for up to date information and resources on blended learning or email This email address is being protected from spambots. You need JavaScript enabled to view it..
Contact ITS Service Desk on (03) 9919 2777 or via self-service http://servicedesk.vu.edu.au for further technical support.