Managing chat in Zoom
The chat feature allows attendees, the host, co-hosts, and participants to communicate for the duration of the session. Participants can send a private message to the host only, or they can send a message to the entire group. Private messages between the participants and the host/teacher are not viewable by the rest of the group. The host can send messages to everyone in the session or to one participant at a time.
VU will not be recording any Zoom classroom sessions and chat conversations moving forward due to security, privacy, and copyright concerns. Changes to the Chat permissions preventing private Chats between students during a class as also been introduced for similar reasons.
Below are the steps to managing chat in Zoom.
---
Video only or while viewing a screen share


1. While in a meeting, click Chat in the meeting controls.



2. This will open the chatbox on the right. You can type a message into the chatbox and send it to everyone in the group.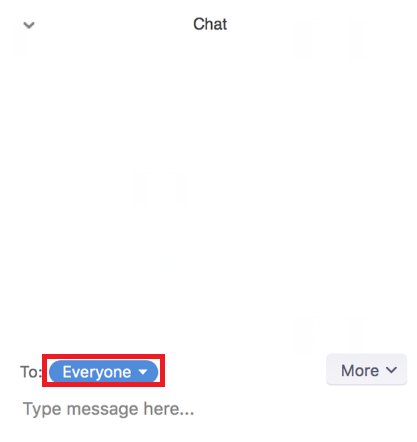 3. When new chat messages are sent to you or everyone, a preview of the message will appear and chat will flash orange in your host controls.



---
1. While screen sharing, click more in the meeting controls. Choose Chat.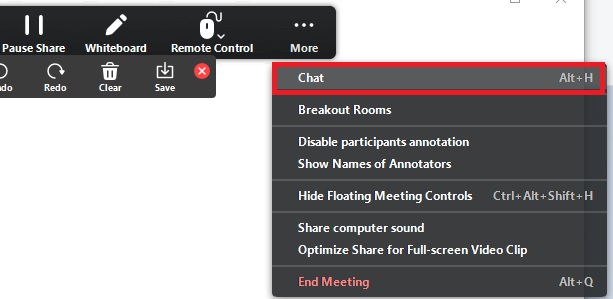 2. A floating chat window will appear.

3. If you receive new chat messages while sharing a screen, the more button will flash orange to indicate the incoming message. You can click on More, then Chat to open the window.


---
1. While in a meeting, tap the screen to make the controls appear.

2. Click on participants.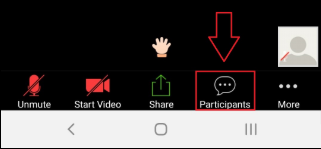 3. At the bottom of the participants' list, click on Chats.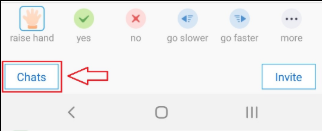 4. You can type your chat message and click send.
5. Incoming chats will be displayed at the bottom of your screen and you can click on Participants then Chat to view them.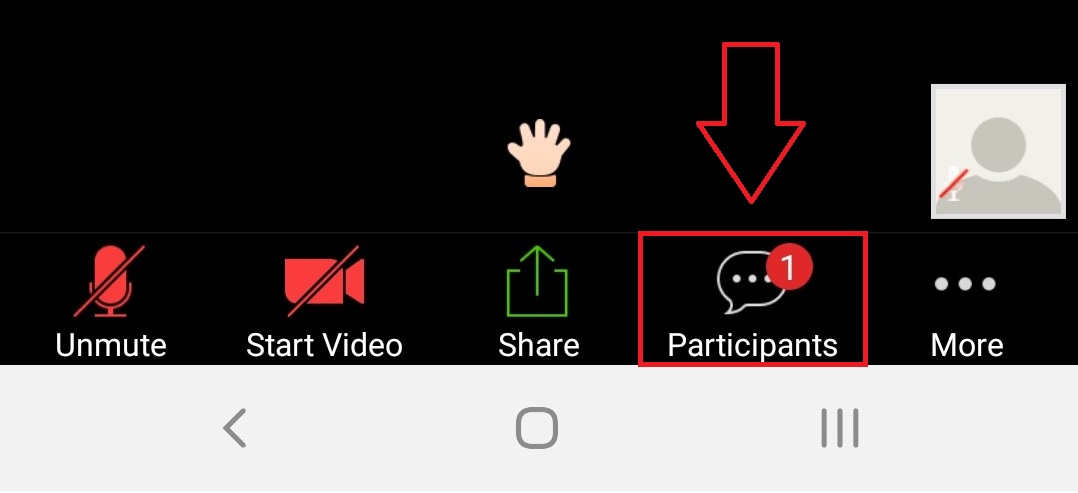 ---
If you are the meeting host, you can change the in-meeting chat settings.
1. While in a meeting, click Chat in the meeting controls.
2. Click More to display in-meeting chat settings.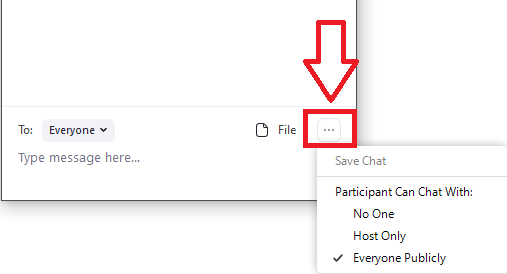 VU will not be recording any Zoom classroom chat conversations moving forward due to security, privacy, and copyright concerns.

3. Select Share file in the meeting to share a file with participants.




4. Enable participants to send only public messages. Public messages are visible to all participants. Participants can send private messages to the host but not to other participants.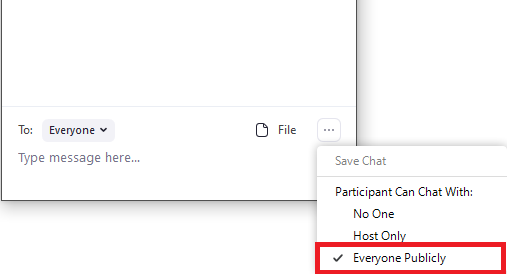 ---
For added security features, click on Security at the bottom of the screen. The security icon in the meeting controls allows you as the host or the assigned co-host of a meeting to enable or disable options during a meeting to secure the meeting and minimize disruption during the meeting.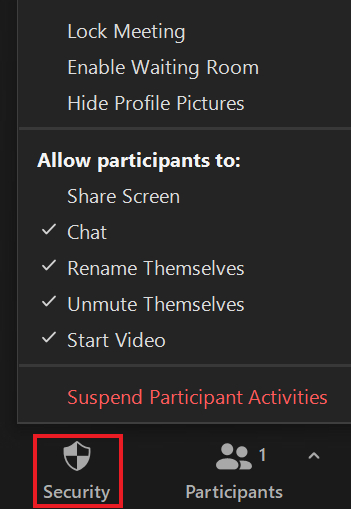 1. You will be able to lock the meeting where more participants will not be allowed to enter.

2. You can enable the waiting room where participants will reach a waiting room where they need to be approved by you to be allowed in the meeting.

3. You can also enable or disable the screen share, chat, and renaming features of the participants.

4. You can lock the option that allows participants to rename themselves.

5. You can suspend Participants activities and select the option to 'Report to Zoom'
Students must use their real name or the name used for VU enrolment when entering a class. Students should have their webcam turned on during the Zoom Class. Where this is not possible, their profile picture must be of a recent photograph similar to their student ID.
---
For classroom (and other online activities) you may find it useful to limit the session to only allow participants who are VU Students and Staff. All participants will need to sign into Zoom using their VU account (e-number or s-number) to join.

1. When scheduling a session, you can enable the feature Only authenticated users can join. Then, ensure the option "Sign in to Zoom (VU)" is selected.

Existing meetings can be edited and updated.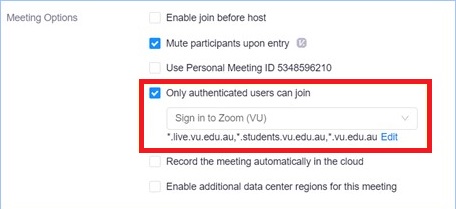 2. If you want to change the settings to make every session available only to authenticated users; go to your Zoom Profile Settings ( https://victoriauniversity.zoom.us/profile/setting ) and scroll through to find Only authenicated users can join meetings from Web client.





This feature is available to all Zoom users at VU.
---
Further Support
Visit the VU Collaborate Help site at https://vucollaboratehelp.vu.edu.au for up to date information and resources on blended learning or email This email address is being protected from spambots. You need JavaScript enabled to view it..
Contact ITS Service Desk on (03) 9919 2777 or via self-service http://servicedesk.vu.edu.au for further technical support.