Attendance in Zoom
If you need to record attendance when holding a Zoom classroom, this guide will provide a couple of options for how to do that. Zoom has a report that may assist with checking attendance and other things that happen within the class. It is important that students know that they need to use their real name for attandance and security reasons.
Attendance report in Zoom settings
Marking attendance when starting a Zoom class
Whichever option you choose for checking attendance at a Zoom session, there are a few steps. Just as you cannot mark attendance in one fast step within a class on campus, it takes a few steps to check the attendance in Zoom. You can use Zoom reports or mark attendance as students enter the Zoom session.
Option 1: The report for attendance in Zoom settings
---
You can access the Zoom reports for classes and meetings, as well as the settings for Zoom at https://victoriauniversity.zoom.us You will see a list of options on the left, choose Reports then Usage.
Once you have the Zoom report, you can manually copy this information into the VU Collaborate attendance register when required.

When you open up the Usage report, you have the option to set dates for viewing the information of meetings that have been held.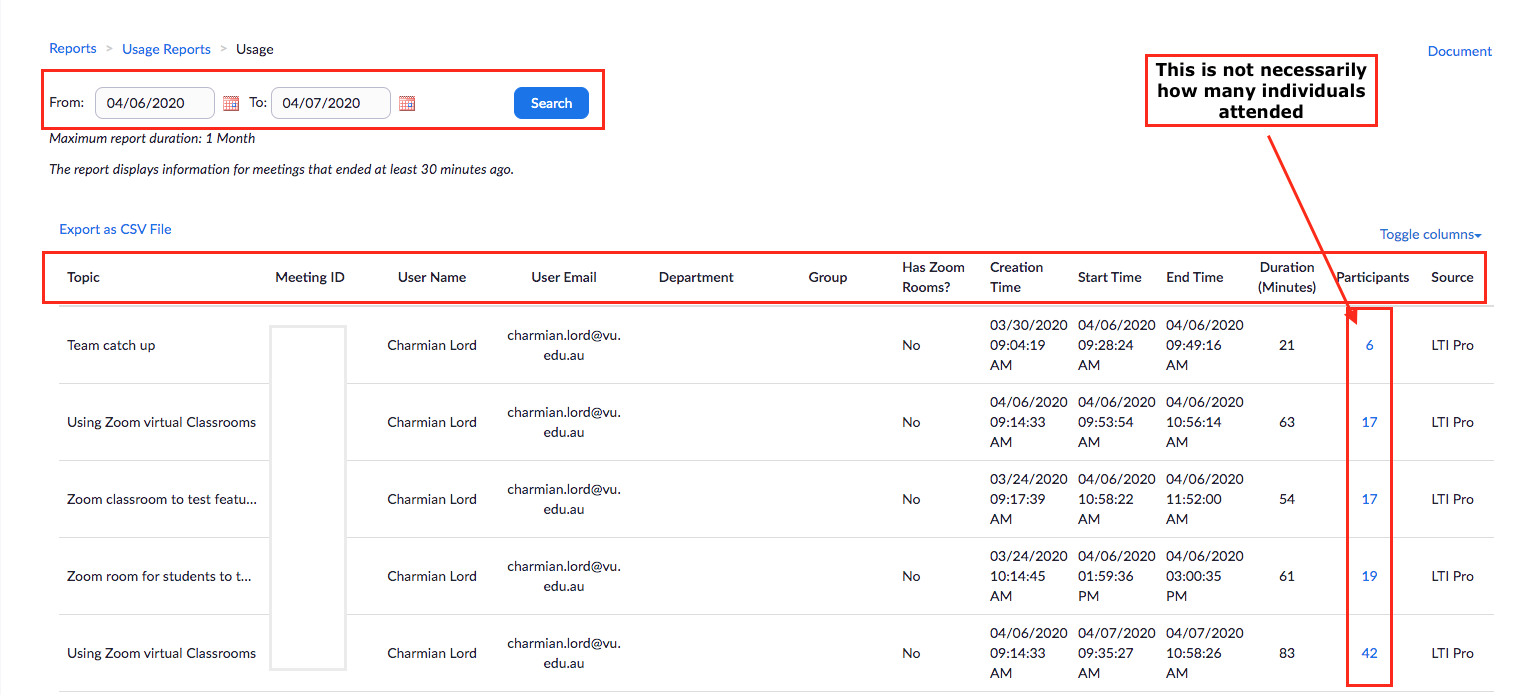 The list of participants show how many logins there were for that meeting, not how many individuals attended that meeting/session.
Click on the number in the Participants list to view the people in the session. The first picture here shows how many logins occurred and for which participants. You can see that some are listed more than once with the amount of time they were logged in each time they logged in.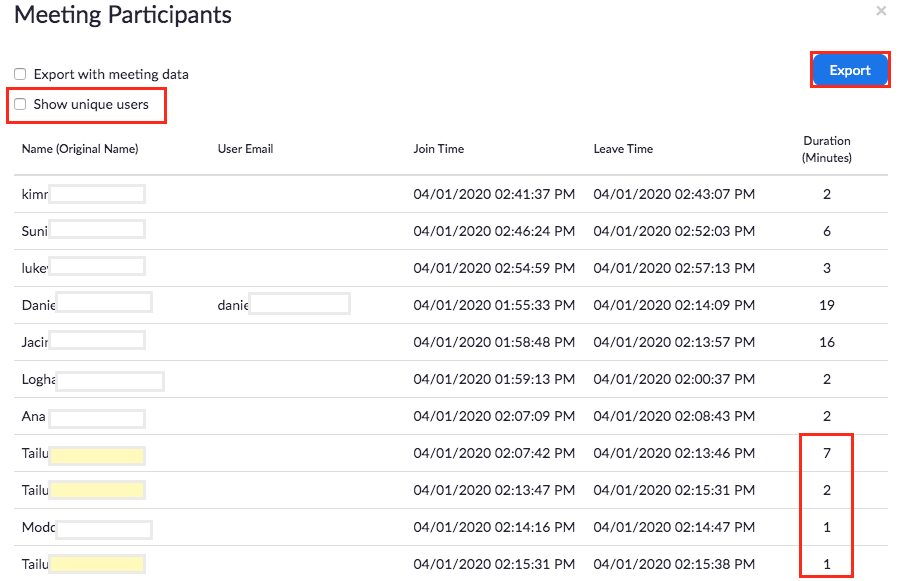 In the this picture, you can see each participant listed once with the total amount of time that they were logged in to the session. You are also able to Export this data into a .csv spreadsheet.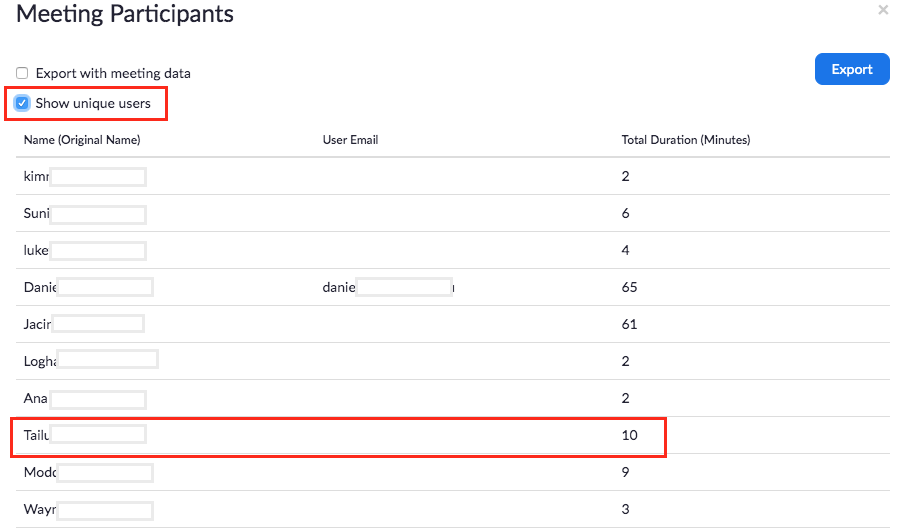 Option 2: Marking attendance as students enter the Zoom session
---
If you have the Zoom meeting/session settings for participants to be in a waiting room before they enter a session, you are able to see the name of each participant as they enter the room. As they go to enter the room, you can choose to Admit one participant at a time, or Admit All at once. You can also select Remove if the person is not on the classlist for your unit.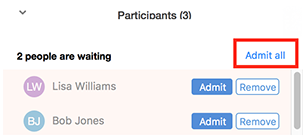 To mark attendance straight into VU Collaborate attendance registers, you can have the VU Collaborate attendance register open as you go through this process so you can mark people as present as they enter the session.
This is another great reason for students to use their real name.
---
Further Support
Visit the VU Collaborate Help site at https://vucollaboratehelp.vu.edu.au for up to date information and resources on blended learning or email This email address is being protected from spambots. You need JavaScript enabled to view it..
Contact ITS Service Desk on (03) 9919 2777 or via self-service http://servicedesk.vu.edu.au for further technical support.