How To Use Mind Mup
What is a mind map? A mind map is a diagram of visually organised information. Mind maps show hierarchical relationships among pieces of the whole. Often a single concept/image is drawn in the centre of a page and major ideas are connected to the central concept with other ideas branching out from those. Images, words, symbols and more are added to each idea to help create associations to the central concept.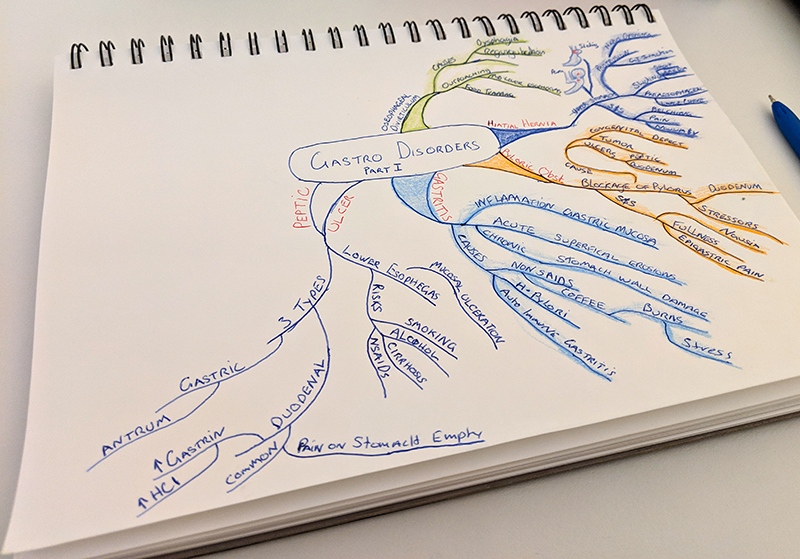 An Example of a Mind Map
Why use Mind Mup? While mind maps can be drawn on paper, the major downside is that it can be very time-consuming. Mind Mup is a digital tool and allows the process to be sped up with the use of keyboard shortcuts, a streamlined interface and adding images rather than drawing them. What you create in Mind Mup can be easily converted to pdf or PowerPoint, they can be shared online and Mind Mup is integrated with google drive.
Building Your Mind Map
---
1. To begin, start by either editing by double-clicking on the node or inserting a new Root Node. New mind maps created in Mind Mup start with a Root Node already inserted, to insert one manually click the Insert Root Node button.

2. Now that you have your root node you can begin to insert your child nodes. A child node can be added via the Insert Child Node button. This new node will be added to the node you had selected. A child node from the root node will represent the major ideas related to your concept.
It is often better to use short descriptive words rather than longer sentences for the title of each node.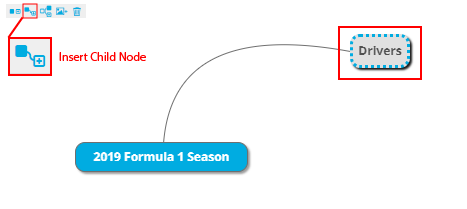 3. You've got your first child node in, now let's give it some siblings. A sibling node is similar to creating a copy of the last node you completed. If you inserted a child node to the root node, then clicking the Insert Sibling Node button will add another child node to the root node.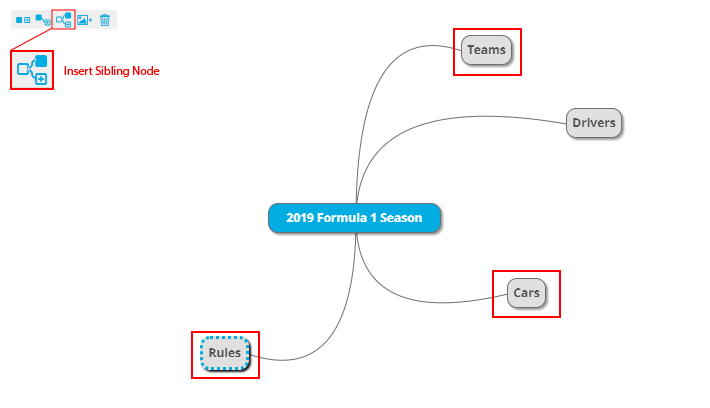 4. The mind map is looking a little plain so let's insert a Child Image Node. Use this button to Insert an Image into your mind map. Images are the cornerstone of building mental connections in mind maps so use this one frequently.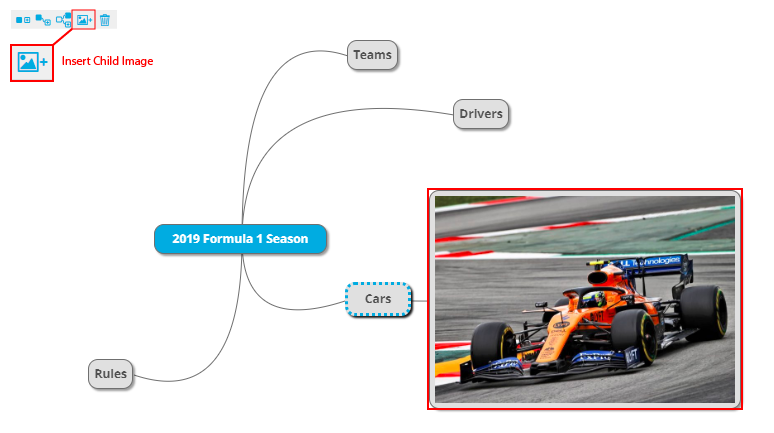 5. After you have inserted a child image into your mind map, double click the image to add text to your node. You may not see it immediately but the next step will fix that.
6. To change the size or appearance of your image click on your image node and then click Adjust Node Image from the top menu bar.

7. Manually adjust the size of your image with the height and width boxes. Ensure Keep Aspect Ratio is selected to prevent your image from being distorted. If you added text to accompany your image, select how you would like the image to be displayed around the text from the Position drop-down box. Once you are happy with your changes, click Save.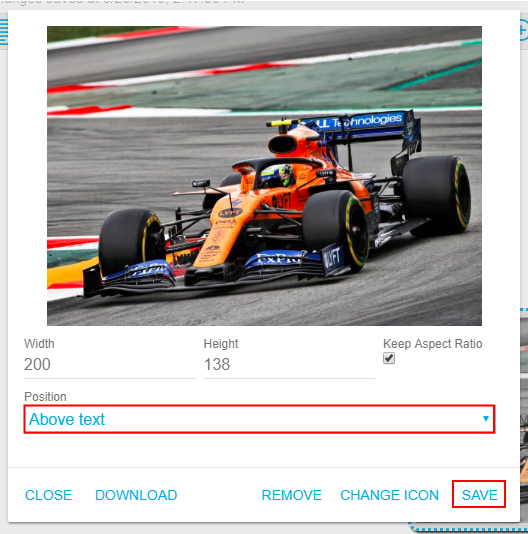 8. You can also add an image to a node that has previously been created. Simply select the node you want to add an image to and click the Adjust Node Image button. From the pop-up window, locate your image. Once added you will get the same insert window as above.
9. To remove a node, click the node to be deleted, then click the delete button
Delete Node.
Other useful menu buttons:
Undo/Redo.


Left/Centre/Right alignment of text.


Increase/Decrease node font size.


Zoom in/out or centre mind map
Here is an example of multiple images used in a mind map: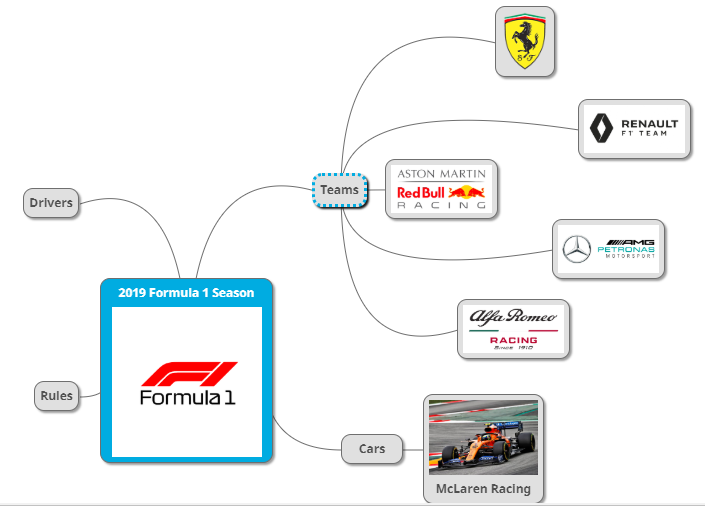 Linking between nodes
---
1. Select the node you want to link by clicking on it.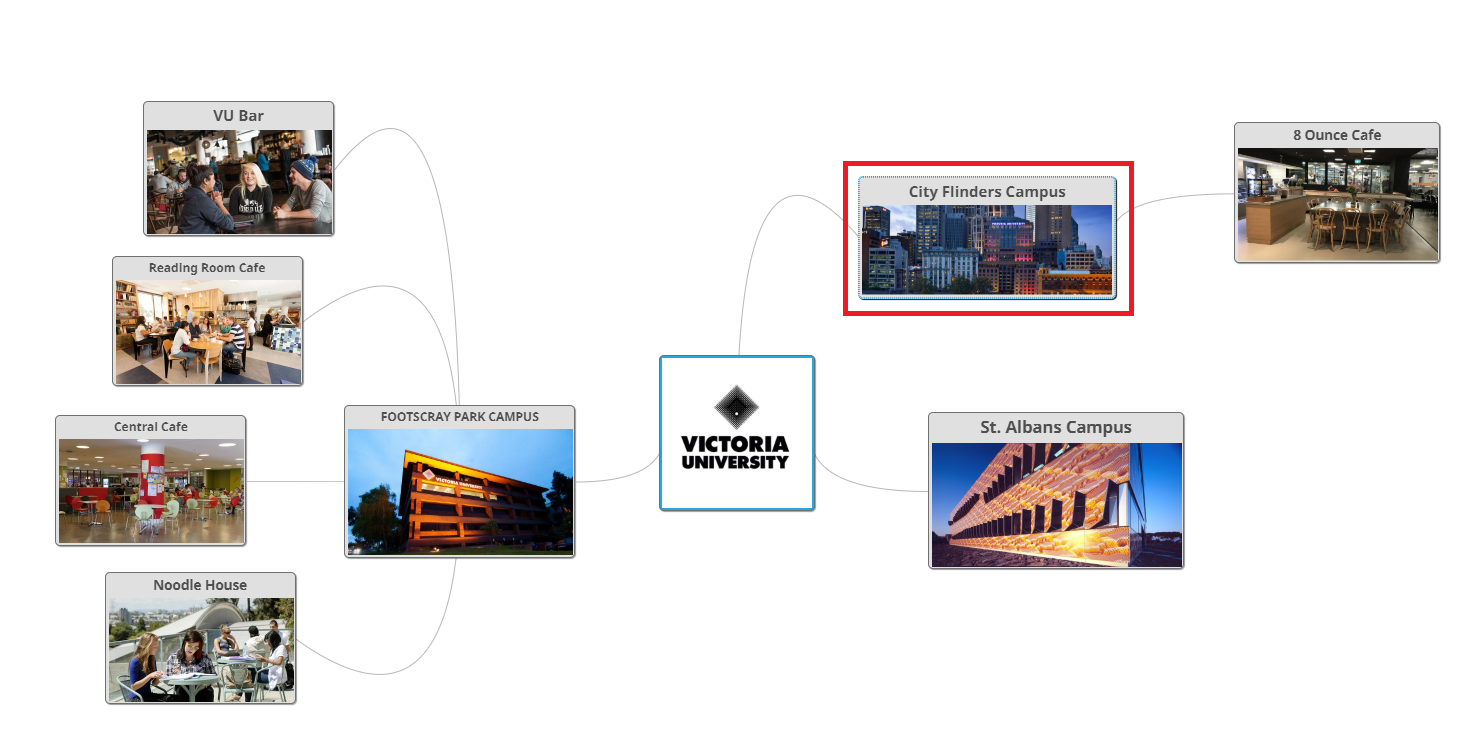 2. Click

button from the menu bar. Alternatively, right-click on the node and select Connect to node.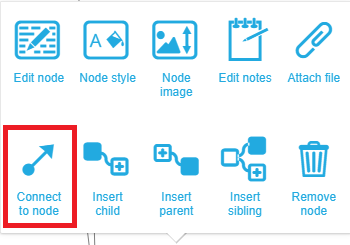 3. Click on any node you want to connect with the selected node.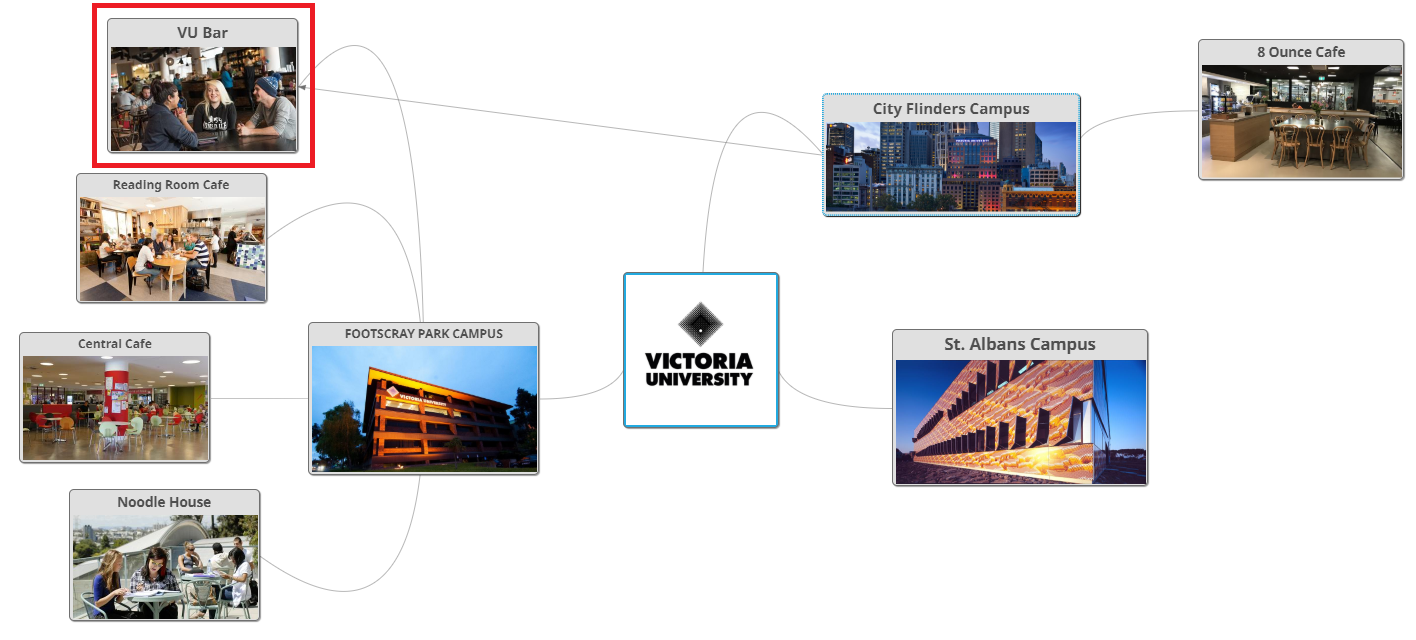 Note: You cannot link a node with its child node. However, you can link to the child node of the child node.
4. Click on the line, then click Line Style to change the style of the line.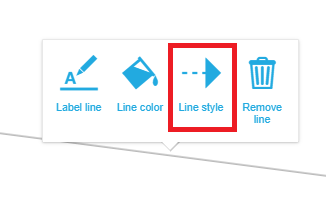 5. You can make your line thick, thin, or dashed by clicking on respective buttons.

6. Click the reverse arrow button to reverse the arrow. Click it again to add the arrow on both ends. Click it again to remove the arrow from both sides, and click again to add.

Adding Notes to the nodes
---
1. To add a note to a node, click on the node, then click N on your keyboard. Alternatively, click edit and click Notes.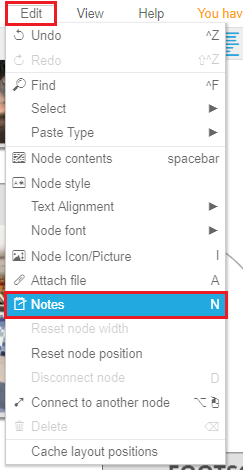 2. This will open a sidebar on the right side of the browser. Type your note there.

3. To close the note sidebar, click the hide sidebar

button from the menu bar or click Esc key on your keyboard. Alternatively, click View, Sidebar, then Close Sidebar.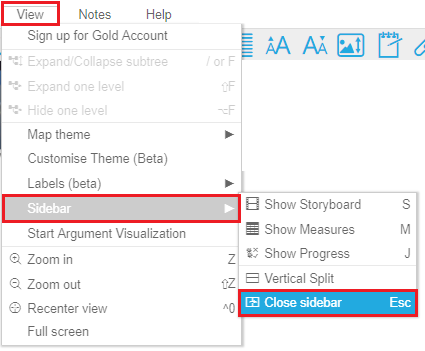 3. Click

button from the menu bar, or click N on your keyboard to edit a note for a node. Alternatively, click Edit and select Notes.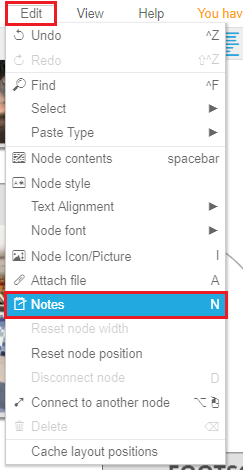 Or, right-click on the node and select Edit Notes.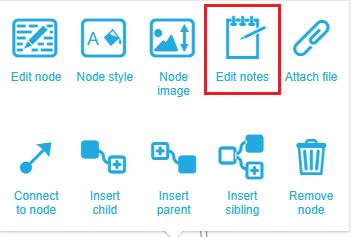 Adding Files to the nodes
---
1. Click the attach file button
from the menu bar, or click A on your keyboard to attach a file to a node. Alternatively, click Insert, then click File Attachment.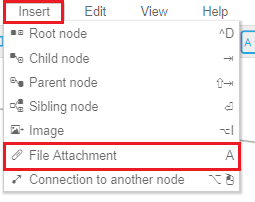 Or, right-click on the node and select Attach File.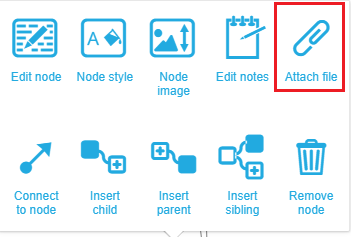 ---
Further Support
Visit the VU Collaborate Help site at https://vucollaboratehelp.vu.edu.au for up to date information and resources on blended learning or email This email address is being protected from spambots. You need JavaScript enabled to view it..
Contact ITS Service Desk on (03) 9919 2777 or via self-service http://servicedesk.vu.edu.au for further technical support.