Self and Peer Assessment of Teamwork
Peer feedback as a mechanism to promote engagement in team tasks and reduce free-riding
Team task | Teamwork | Formative | Summative |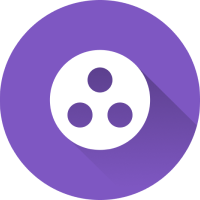 Group Member Evaluation
Learning design intention:
To meet the unit learning outcome "At the end of this unit students will be able to work effectively in a team", self and peer assessment was introduced. the intent was for students to hold each other accountable for free-riding behaviour and provide feedback on the teamwork skills of their team members.
Process:
The students had 5 weeks to complete this assessment task as a group. At the end of Week 2, students were given the opportunity to provide formative feedback to their team members.
This feedback was released to students at the beginning of Week 3. After the team submitted their final project deliverable, students were asked to complete a summative self and peer assessment. Ratings and feedback were used summatively and released to students with their final marks.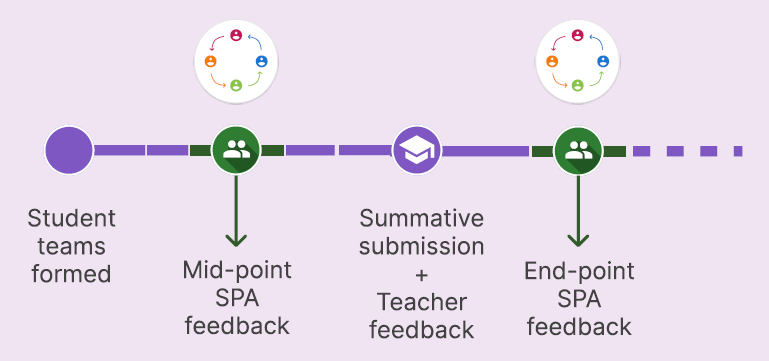 Grading and Weighting:
The team task was worth 20% of the unit overall. The summative activity was used to individualise student marks based on the Groups Skills Factor (GSF). Based on the students received ratings, students that did not engage in the team process received marks lower than the
team mark.
Criteria:
Students reviewed each other against a rubric that contained criteria on contribution to the deliverable and the teamwork skills demonstrated.
Outcomes:
10% of students received an individualised mark lower than the group mark, for partially or not meeting the teamwork learning outcome.