Creating Calendar Events
This guide explains how to create and add events using the calendar in VU Collaborate. This tool can be used to provide students with timelines of when assignments and quizzes are due or any extra-curricular events which may enhance their studies.
Following are the steps to Creating and Adding Events. You can set up events, browse content and add modules or topics to your course calendar. It is possible to add groups and create multiple instances of the same event, according to each group's needs and import existing events from external calendars.
---
1.1 Creating a general event


1. Navigate to the VU Collaborate Space.
2. Go to Space Admin and click on Calendar.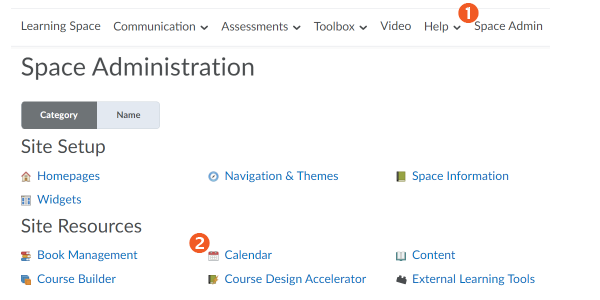 Or scroll down the Home page of the chosen unit and click Calendar on the right-hand side.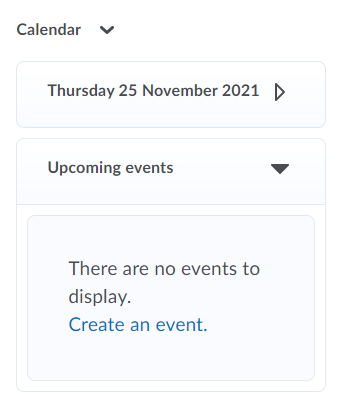 3. Click Create Event in the calendar content area.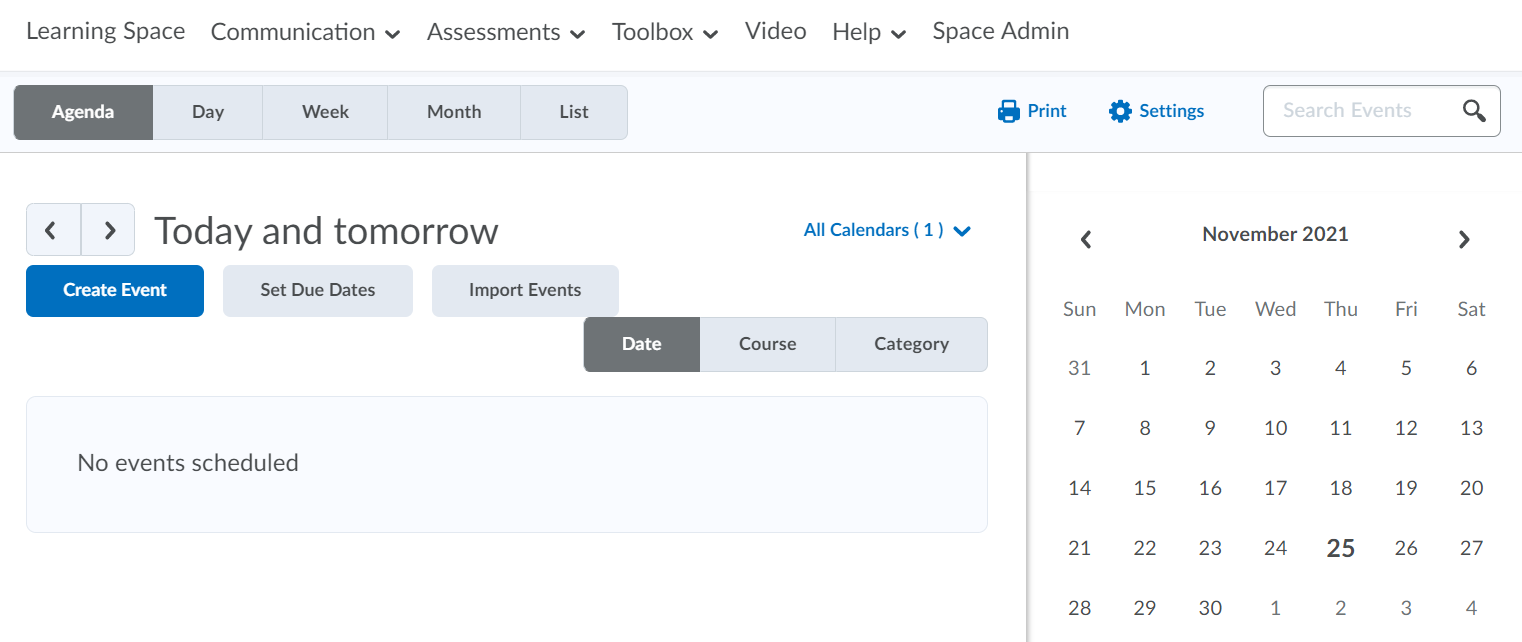 4. Click Add Content on the Create Event page to associate unit content with the event.
5. Enter Title, Description.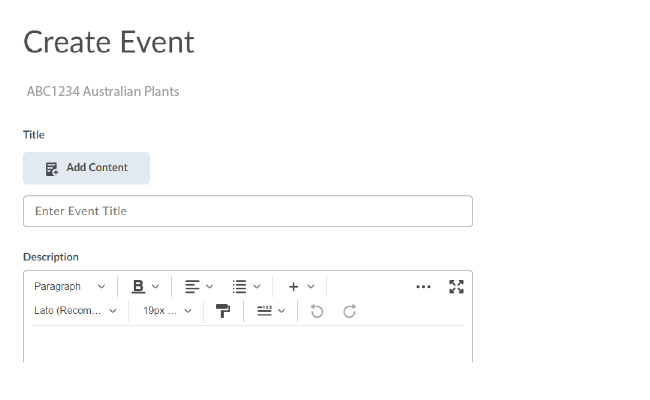 6. Check attendance then specify a Date and Time.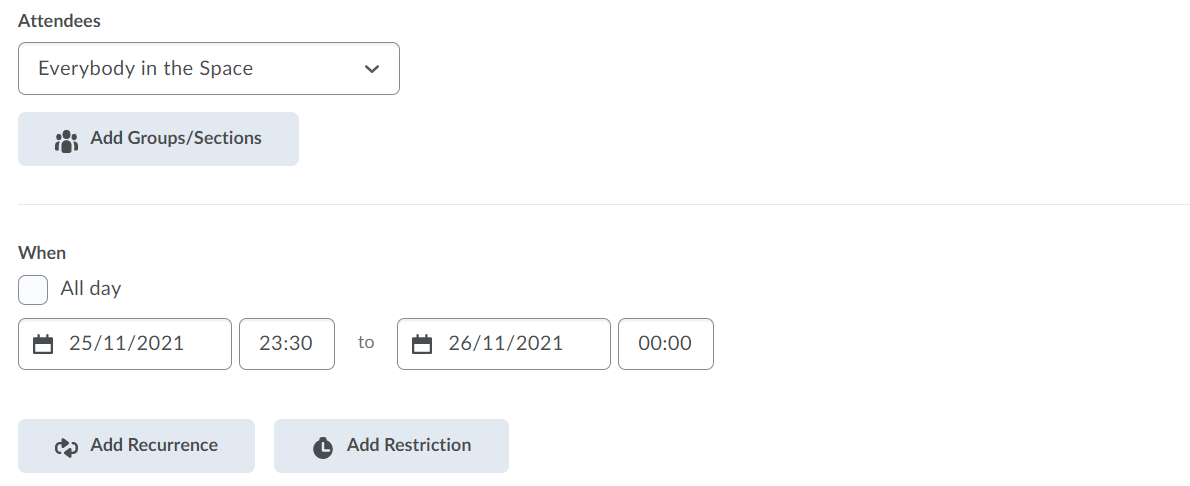 7. Select a location, then click Create.

You can also create events directly in the day, week, and month Calendar views by clicking a time or date.
To add or remove content to an event after creation, in the agenda view click on the arrow next to the event title; or click on the event in the calendar content area and click Edit.
1.2 "Quick create" an event


1. In the calendar menu, click on All Calendars to choose a unit, and to set it as the current calendar.
2. Click on the preferred Date to create an event within that unit.
3. Click Create Event.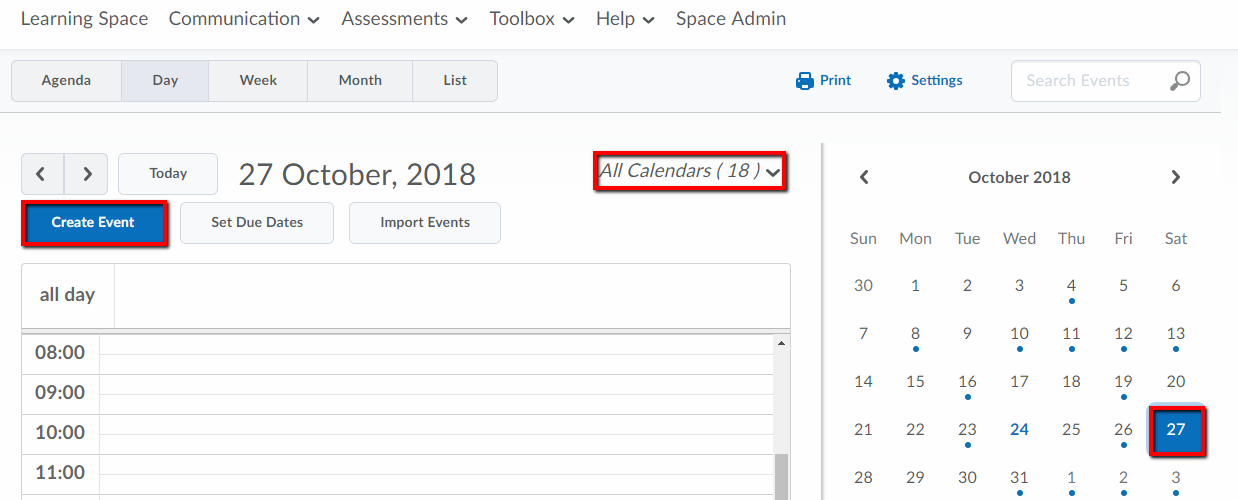 4. Enter Title, Description and Time on the following page. To choose specific Attendees/groups for an event, check Step Two for more details.
5. Click Create to save the event.
---
If you have more than one group participating in the same event during different time intervals, you can create multiple instances of the same event, tailored to each group's needs. The group events share the same name and description fields, but once you finish creating the group events in bulk, they will display as individual events.

To read more about how you can create groups, see About Groups.
1. In the Attendees section, to choose specific Attendees click on Everybody in the Space drop down menu to alter. If the event is for only one group, a selection from this dropdown menu is enough.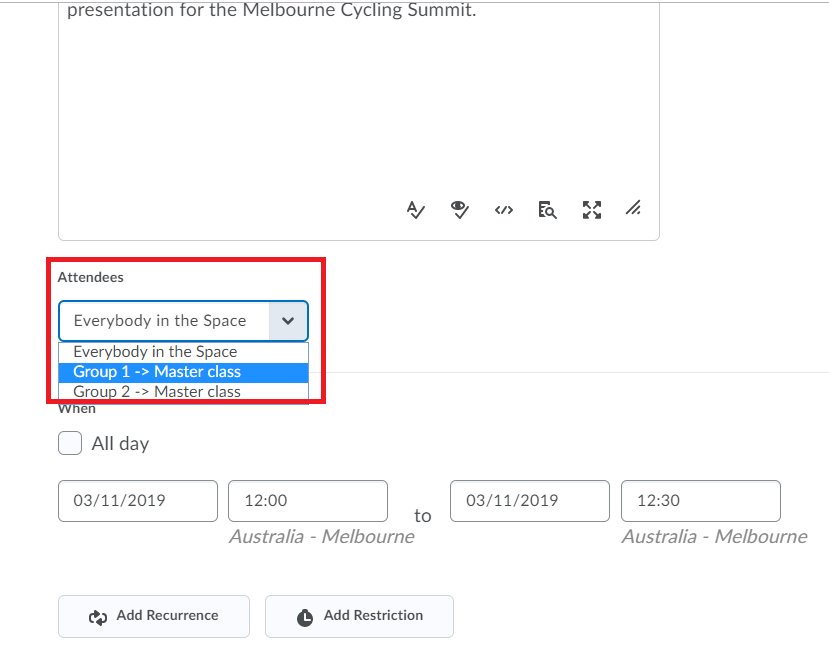 2. To add more groups to the event, select Add Groups/Sections; do this for each extra group that you want to add to the event.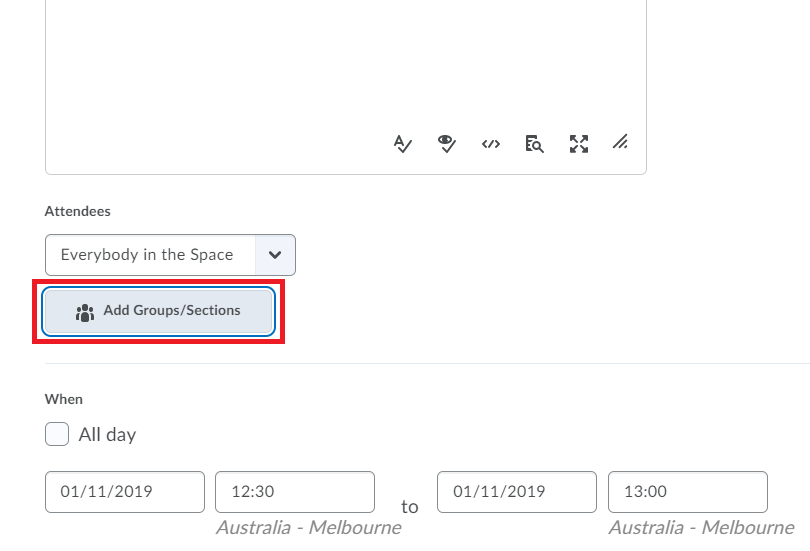 3. On the Add Groups page, select a group.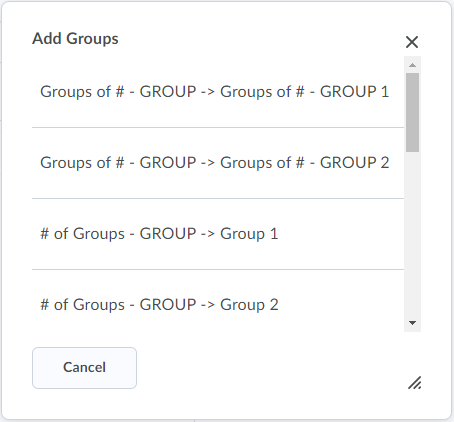 4. Fill in the Time and details for the event.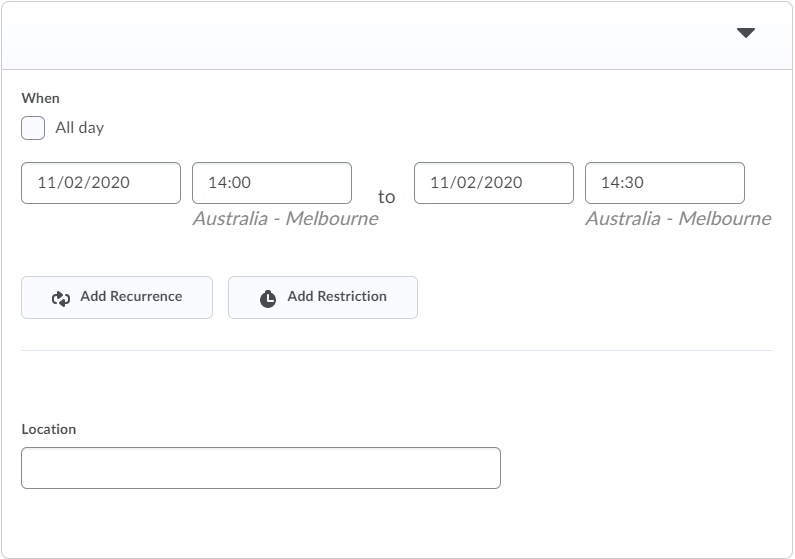 5. Click Create to save.
This option will only be available if you have already created a group for your unit.
---
The following steps will provide guidence on how to input a dropbox or quiz into the calendar.
1. Select Create Event.
2. Add Content will bring up all the items in the Learning Space of this course. Select the module which houses the quiz or dropbox you want to add to the calendar.
Only quizzes and dropboxes that have been added into a module as an Activity can be included. For more information on how to do this you can refer to the help guide Adding Activities to a Module.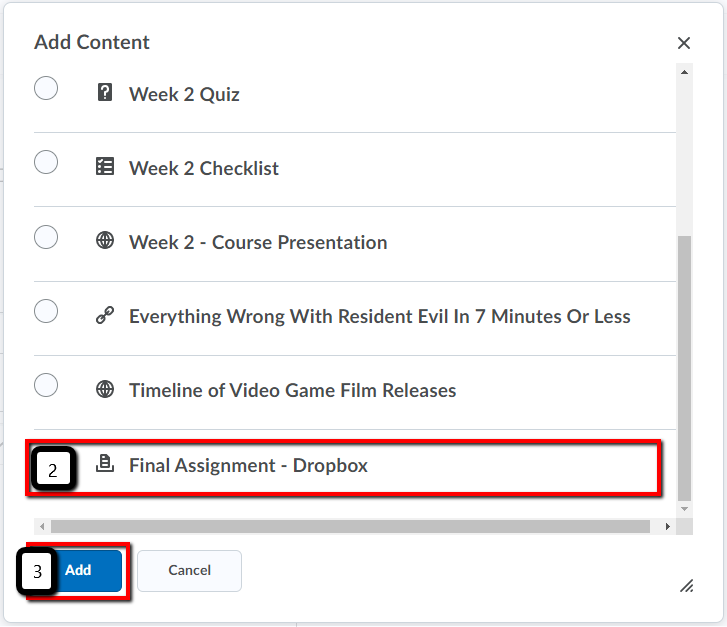 3. Click Add to insert the quiz or dropbox to the calendar entry.
---
You can add new events and update existing events by importing them from an external iCal file into your Calendar.
1. Navigate to the VU Collaborate space that you want the events to be grouped under.
2. Scroll down the newspage of the unit and click Calendar on the righthand side.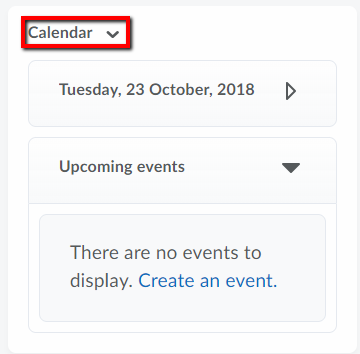 3. Click Import Events.



4. If you want to import the events into a specific group or section, select it in the Attendees drop-down list.
5. Click Choose File. Browse and select the iCal file on your computer containing your events, click Open.
6. Click Import.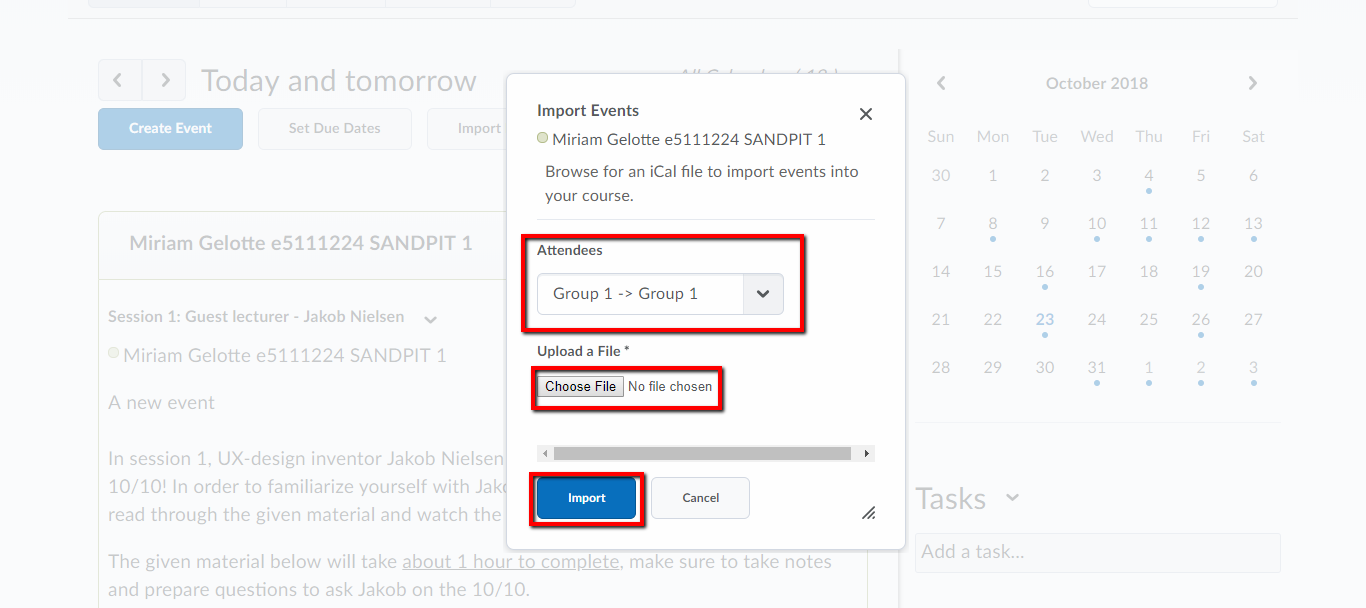 ---
Further Support
Visit the VU Collaborate Help site at https://vucollaboratehelp.vu.edu.au for up to date information and resources on blended learning or email This email address is being protected from spambots. You need JavaScript enabled to view it..
Contact ITS Service Desk on (03) 9919 2777 or via self-service http://servicedesk.vu.edu.au for further technical support.