Copying Selected Components Between Spaces
VU Collaborate allows Convenors and Instructors to copy components, including content, between spaces. Components can be defined as content, tools such as Assessment Dropox folders, as well as Discussion Forums, Intelligent Agents and News posts. This is a very useful tool for Convenors and Instructors as it saves a vast amount of time in preparing the Space for the next semester. The following guide demonstrates the process of copying specific components from one space to another space.
Note: Prior to following this guide, please ensure that you are either an Instructor or Convenor in both the space you are copying from and to.
Following are the steps to copying selected components between spaces:
---
1. Navigate to your desired VU Collaborate space and click on Space Admin.
2. Click Import/Export/Copy Components.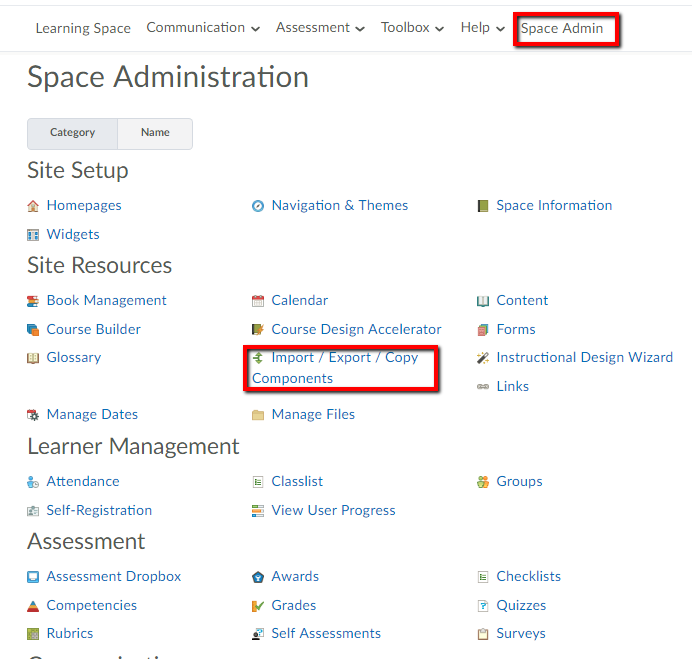 ---
1. Choose Copy Components from Another Org Unit. An org unit refers to another Space in VU Collaborate.
2. Click Search for offering to select the space you wish to copy from.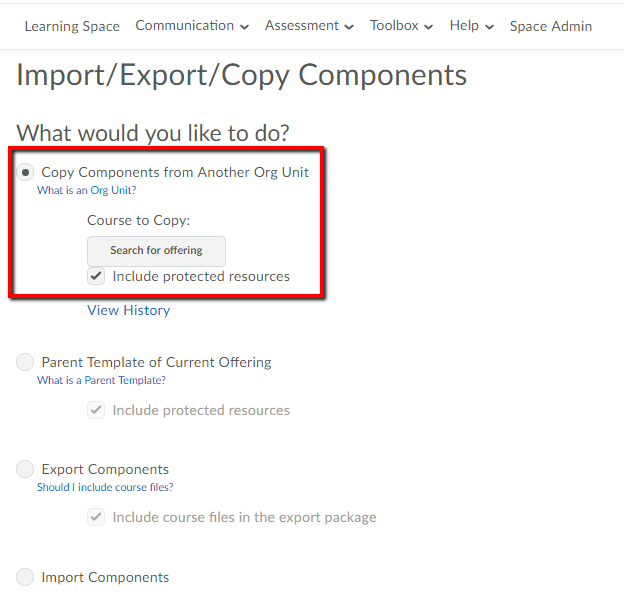 When copying into a Delivery Space from a Master Space, choose Parent Template of Current Offering. If you are copying into a Master Space from a Delivery Space, there will be the option to select child offering.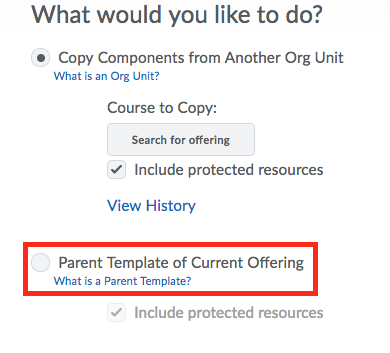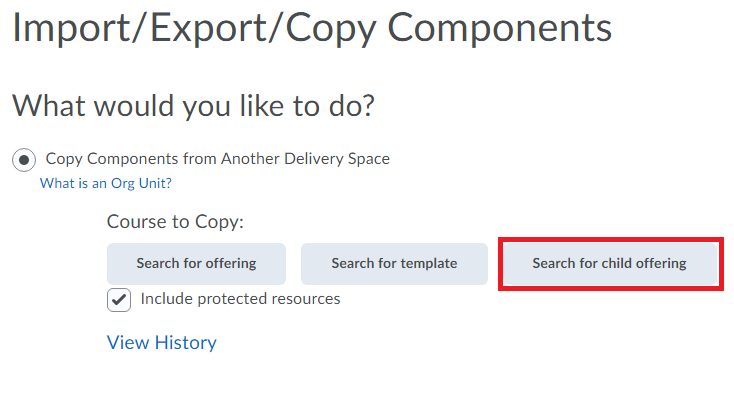 ---
1. In the Search For field enter the space name you wish to copy from.
2. Click the Search

button.
3. Select the radio button next to the correct space.
4. Click Add Selected.
Note: You must be enrolled as a convenor or an instructor in the Space you are copying from.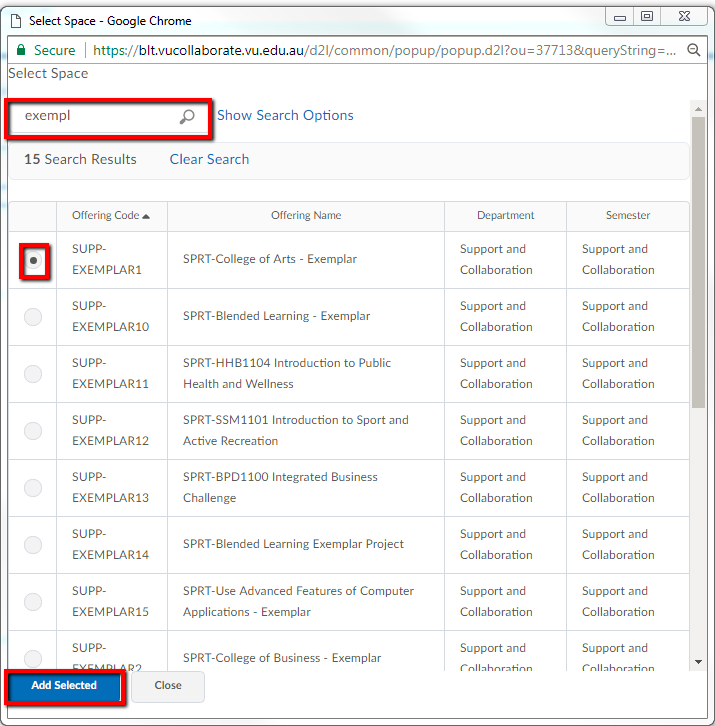 ---
Once you have added the correct space:
1. Click Select Components.
Note: If you wish to copy everything from the Space select in step three, click Copy All Components.

---
1. Select the appropriate components by ticking the boxes next to the desired components and tools.
2. Select External Learning Tool Links if you have used learning tools such as H5P and Campus Pack tools.
Note: You must select the External Learning Tool option when choosing components to copy into your unit space if you have embedded into your content any of the available external learning tools such as H5P interactives or the Campus Pack tools.
There may be difficulty accessing or using the external learning tools if you do not copy across the External Learning Tool links when copying content from another unit space.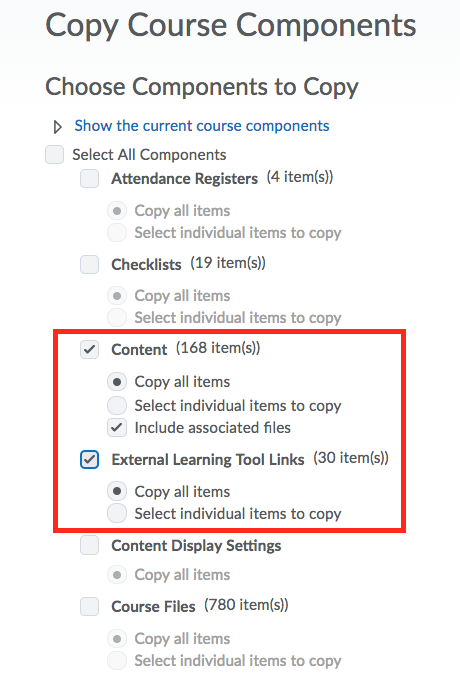 3. To futher narrow down your seletion to individual items, click Select individual items to copy radio button for each selected components.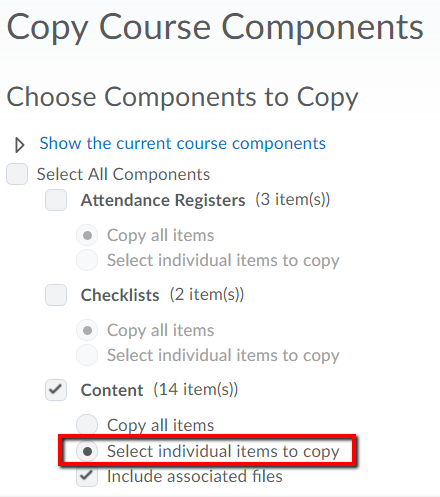 4. Once selected, click Continue.
5. The screen will then show the individual items in the area chosen. Click on the + symbol to the left of the module title to open the module content. You can then select specific items of content to copy into the space.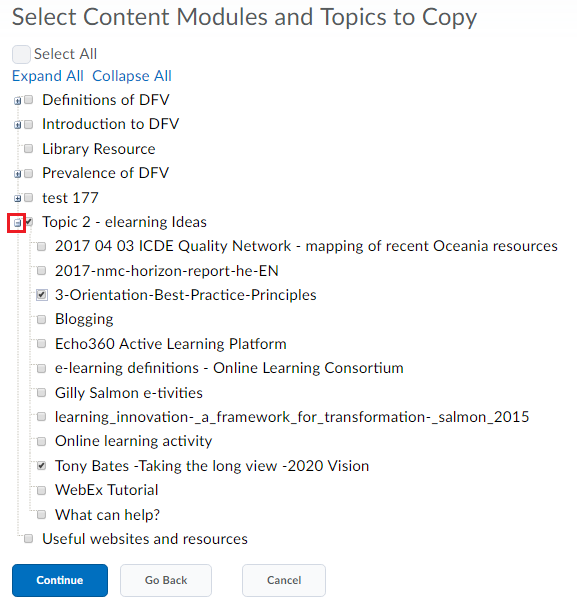 6. Click Continue when finished selecting items.
---
1. A confirmation of the selected materials and tools to be copied will appear.
2. Click Finish to start the copying process.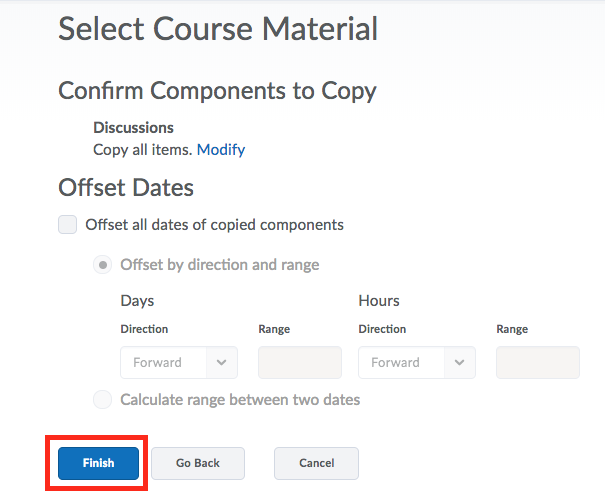 ---
1. Whilst the copying process is underway, there will be a striped bar to the right.
2. Once the copying process is complete, there will be a green tick to the right of the selected component.
3. Click Copy Another Package to repeat the process and copy more content from different spaces or select View Content to return to the content area of your current space.
Note: If you go through this process more than once your components will be duplicated not overwritten.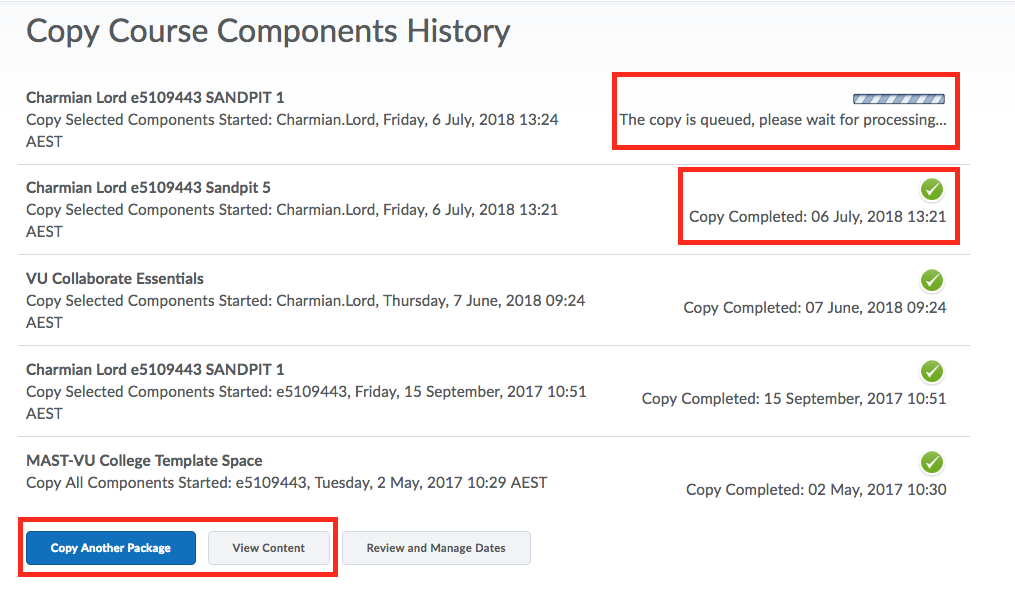 ---
Further Support
Visit the VU Collaborate Help site at https://vucollaboratehelp.vu.edu.au for up to date information and resources on blended learning or email This email address is being protected from spambots. You need JavaScript enabled to view it..
Contact ITS Service Desk on (03) 9919 2777 or via self-service http://servicedesk.vu.edu.au for further technical support.