Importing Components from Spaces
This option allows you to import ZIP packages previously exported from, or compatible with, a VU Collaborate Space using the export components function.
The steps include:
---
1. Log into the space you wish to import content into.
2. From Space Admin, click on Import/Export/Copy Components.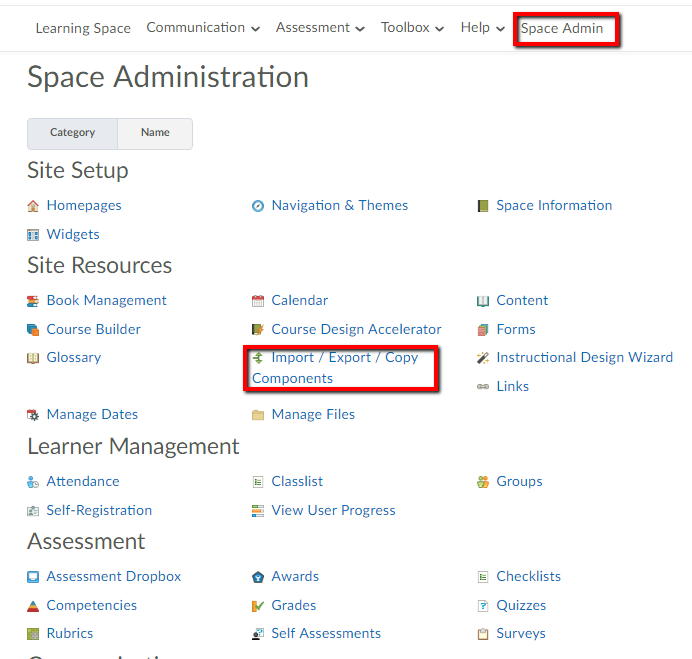 ---
1. Choose Import Components.
2. Click Start.
Note: To export components refer to Exporting Components from Spaces guide.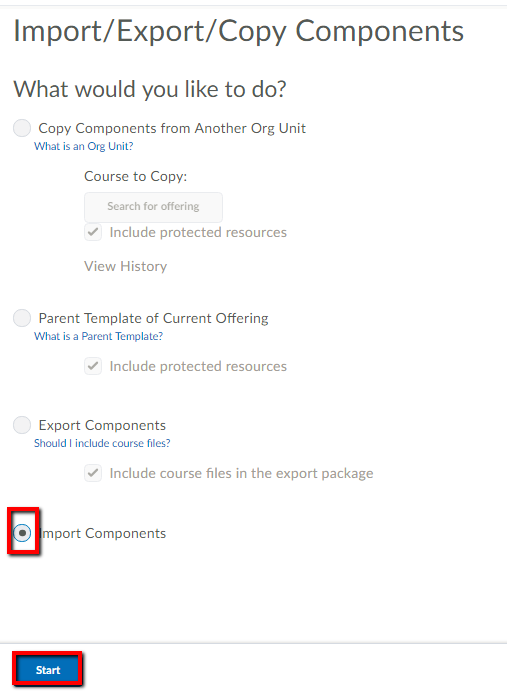 3. Upload the file by dragging the previously exported file and dropping it in the uploading box.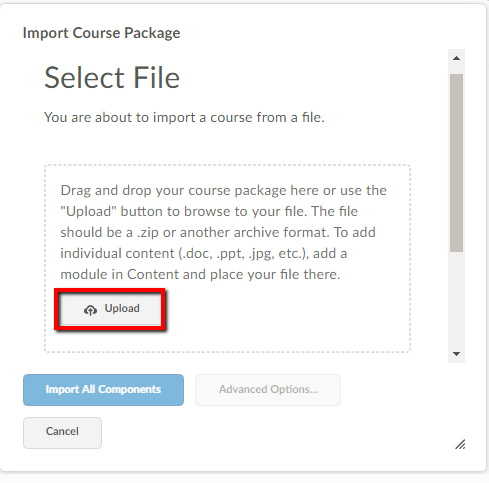 4. After uploading the file by dropping it into the box, click Advance options.

---
1. Wait while the import package moves through the preprocessing sequence.
2. Click Continue once the import process has completed (indicated by green checkmarks).

---
To select the course materials you would like to import:
1. Select All Components: Place a check mark to the left of this option if you would like to import all course materials and activities, or otherwise you may select individual components. For each component you have two options: Import all items or Select individual items to import.
2. Click Continue.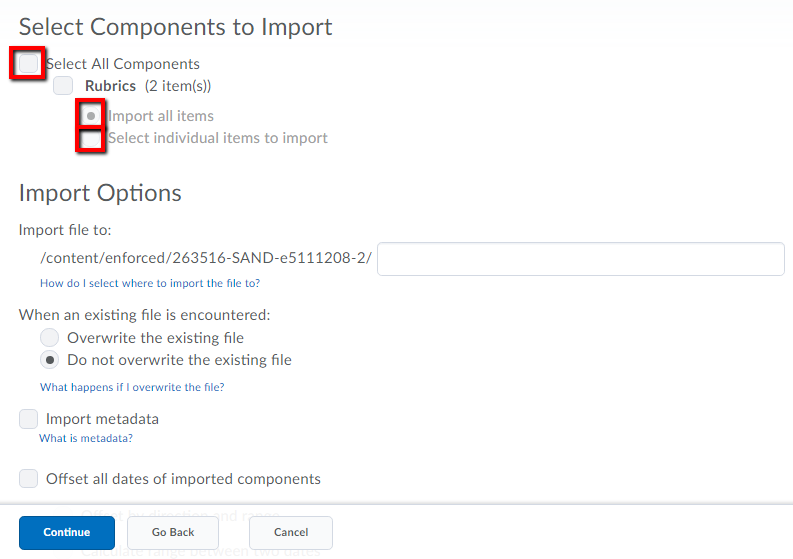 ---
If you chose to import selected individual items, the system will lead you through a series of screens (one for each component selected).
On each screen:
1. Make the desired selections.
2. Click Continue.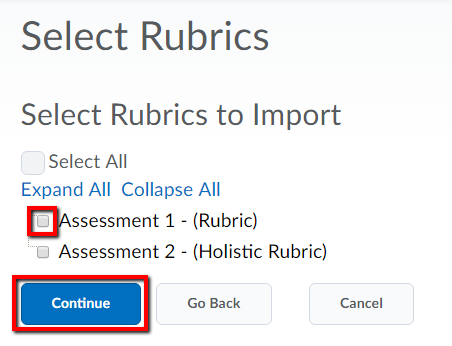 ---
In this screen, you will be given the option to tell VU Collaborate what to do when it encounters a duplicate file during the import.
If you are importing materials that are newer than those currently in the space:
1. Select Overwrite the existing file to have the imported files overwrite any existing files. If the imported materials are not newer, or if no other materials currently exist in the space, leave Do not overwrite the existing file selected.
2. Click Continue to complete the import.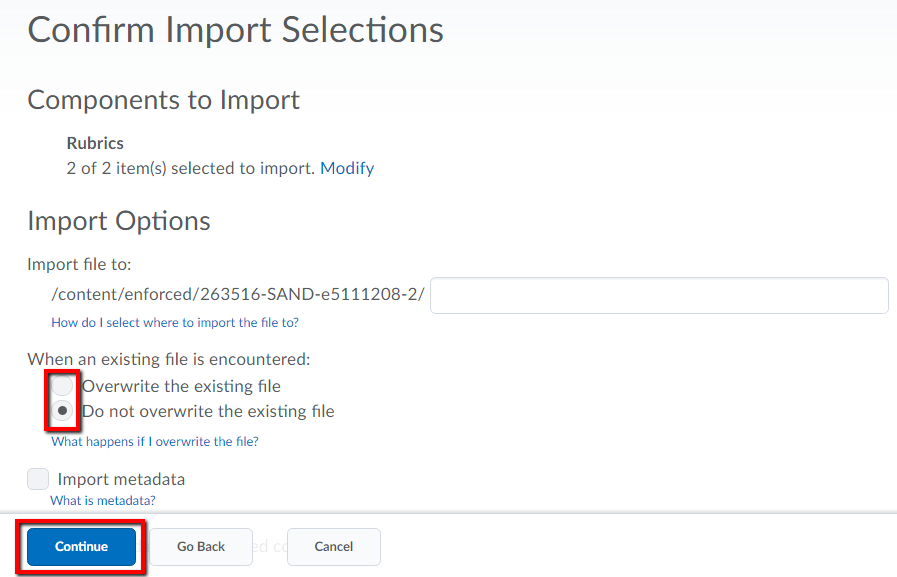 ---
1. To finish Click View Content to view imported contents or click Import Another Package once the import has been processed.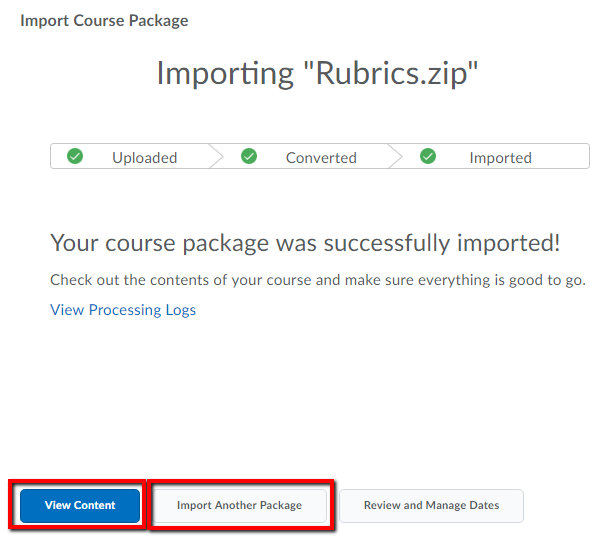 ---
Further Support
Visit the VU Collaborate Help site at https://vucollaboratehelp.vu.edu.au for up to date information and resources on blended learning or email This email address is being protected from spambots. You need JavaScript enabled to view it..
Contact ITS Service Desk on (03) 9919 2777 or via self-service http://servicedesk.vu.edu.au for further technical support.