Echo 360 (ALP) - Creating a course for a VU Collaborate unit
If you are teaching a unit that has clearly defined lectures in a recording enabled lecture theatre, the lecture will be automatically recorded 5 minutes after the start of the scheduled lecture. See a list of recording enabled lecture theatres here.
If you do not have a specified lecture but you are in a lecture theatre that is recording enabled, you can book the recordings to occur at specified times and get stored on Echo360. If you do not want to record lectures, but want to have a section/course in Echo360 to upload videos (such as from Echo360 Personal Capture) for a unit you are teaching, just make a different type of booking (see point 5).
1. Login to VU Collaborate and navigate to the unit space where you wish to create a section in Echo360 to use.
2. On the front page of the unit space, scroll down until you see the Echo360 widgets on the right-hand side. Click on Echo360 Booking.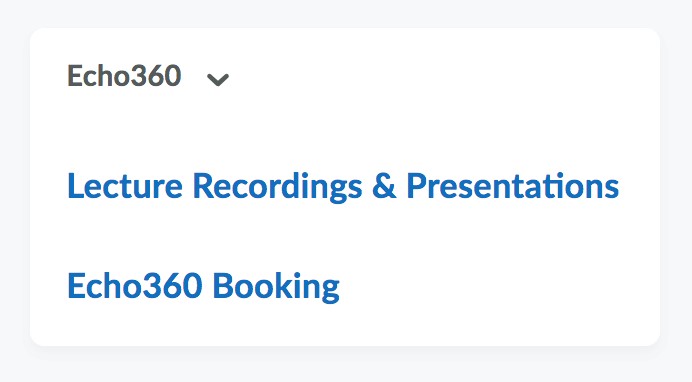 3. The booking form in full should look like this.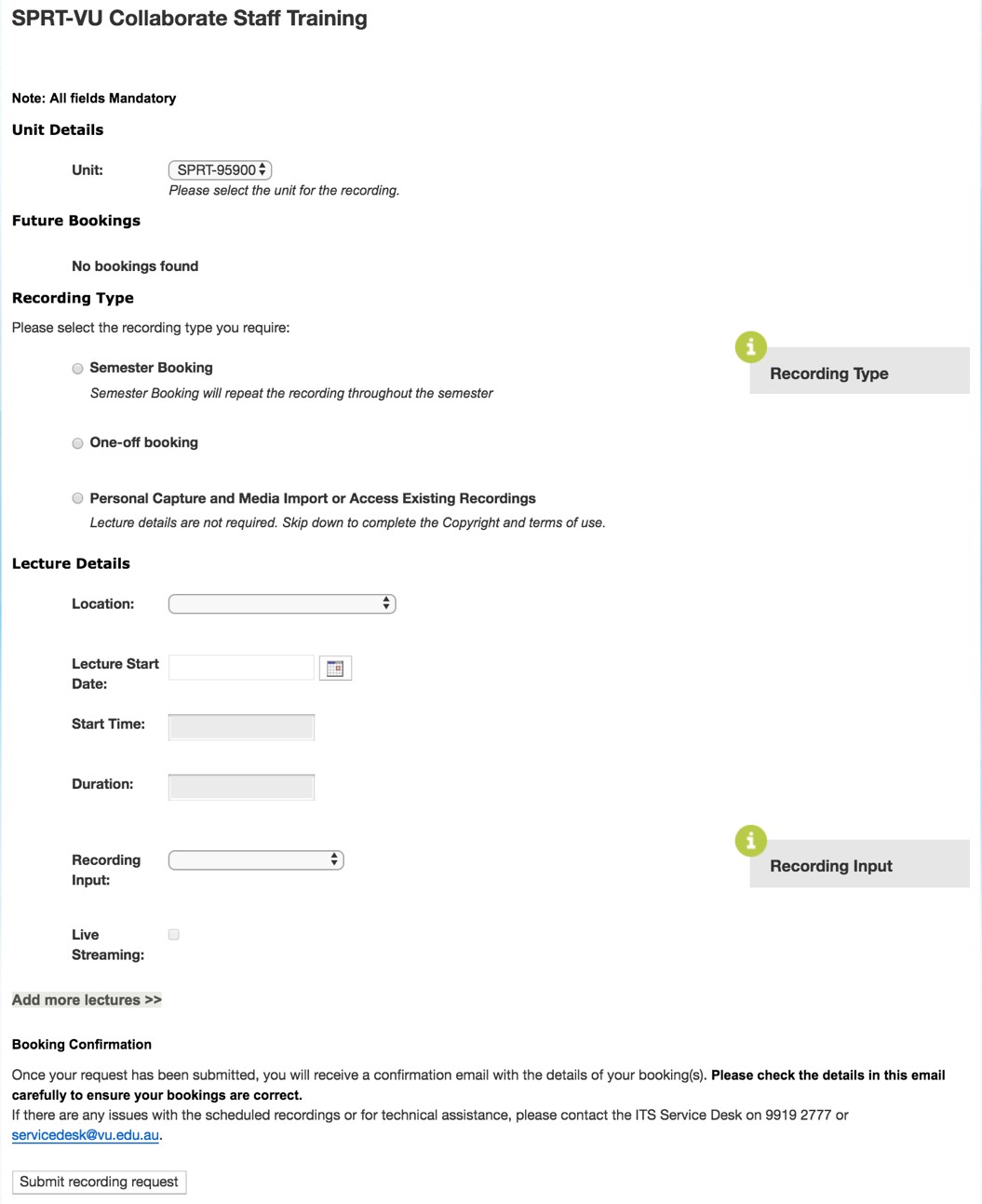 4. If you want to book for a continual recording of a seminar/workshop, choose the Recording type – Semester Booking.
Note that each section of the form needs to be completed in order (Live Streaming is optional) and then click on Submit recording request.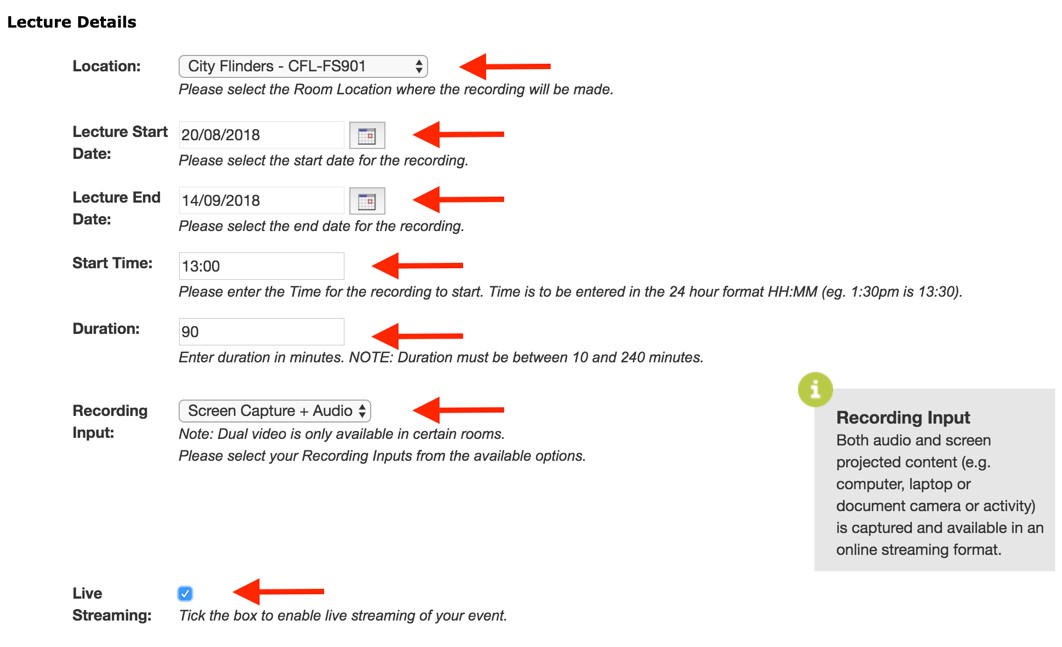 5. If you want to be able to share recordings, edit and/or store videos and/or presentations, choose the Recording Type – Personal Capture and Media Import or Access Existing Recordings. You can then just click on Submit recording request.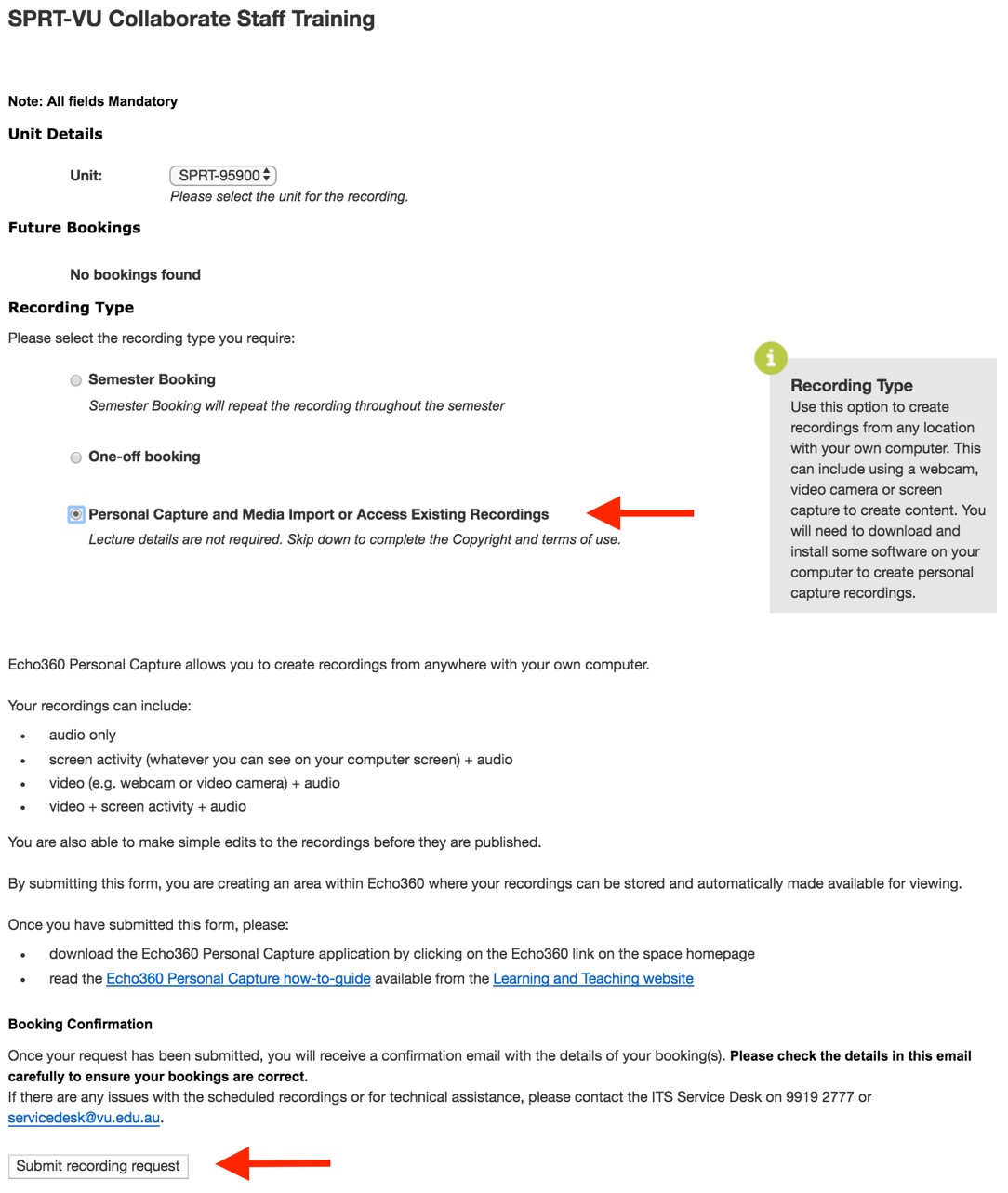 6. Back on the front page of the unit space in VU Collaborate, go back to the Echo360 widgets and click on Lecture Recordings and Presentations. This will take you to the Echo360 course/s that you have available and the unit you have just added will now be there.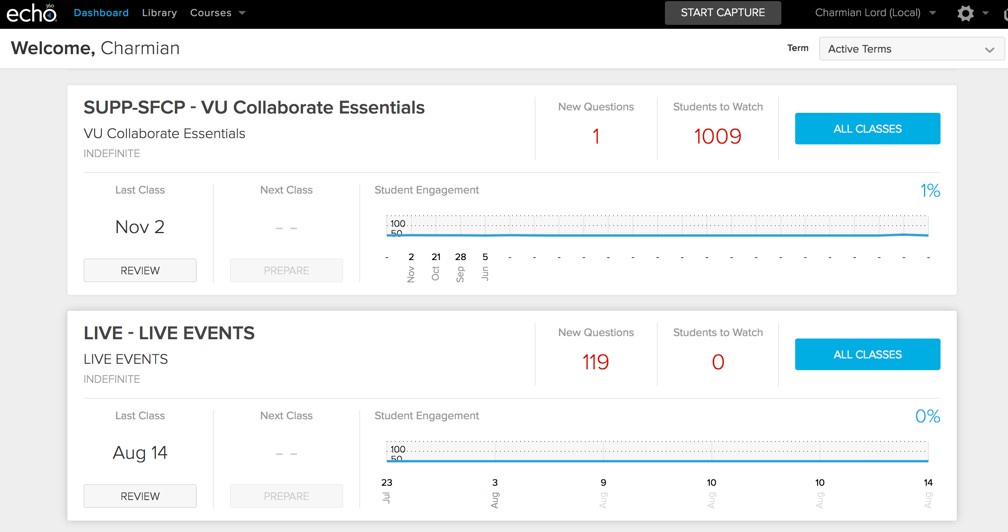 ---
Further Support
Visit the VU Collaborate Help site at https://vucollaboratehelp.vu.edu.au for up to date information and resources on blended learning or email This email address is being protected from spambots. You need JavaScript enabled to view it..
Contact ITS Service Desk on (03) 9919 2777 or via self-service http://servicedesk.vu.edu.au for further technical support.