Introduction to Panopto
Panopto is the new platform at VU for managing, editing and sharing your videos. It replaces Echo360 on VU Collaborate, and videos from Echo360 will be stored in Panopto instead.
Panopto is now available for you to use in VU Collaborate under the Video tab.



You will still be able to use Echo360 into December but anything you have done with Echo360, you can also do with Panopto. As of the 19th of November 2019, videos created in Echo360 will not be stored by VU. Please download these and save them on your computer. If you have lecture recordings you want moved to your folder in Panopto, please email This email address is being protected from spambots. You need JavaScript enabled to view it.
Panopto can be used with all of your devices and is easily accessible via VU Collaborate for all VU staff and students. It provides an easy way for you to make screencast videos as well as store, edit and share other videos.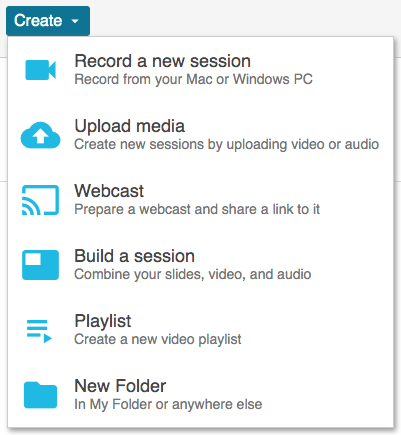 Panopto has an easy to use editor so you can combine multiple videos, put PDF or PowerPoint slides into the video, add captions, quizzes and have discussions.



Panopto is easily sharable within VU Collaborate as well as other places by embedding or sharing a link.
If you want to learn more, come along to a book in for a workshop. You will soon be creating and editing your own videos.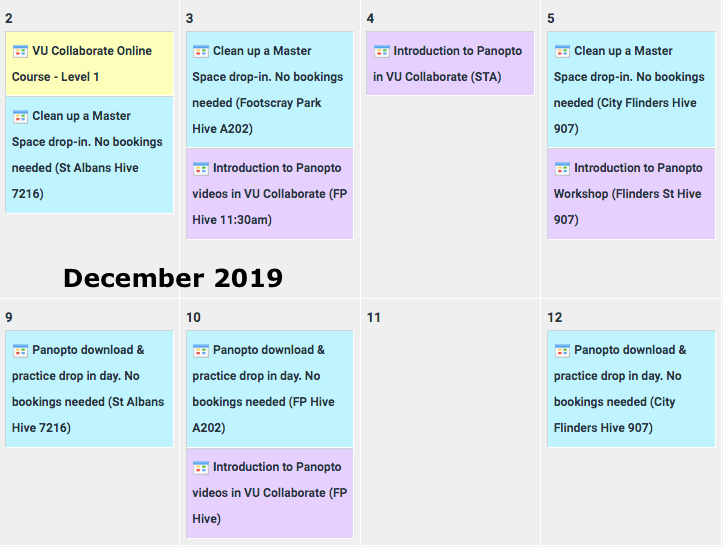 ---
Further Support
Visit the VU Collaborate Help site at https://vucollaboratehelp.vu.edu.au for up to date information and resources on blended learning or email This email address is being protected from spambots. You need JavaScript enabled to view it..
Contact ITS Service Desk on (03) 9919 2777 or via self-service http://servicedesk.vu.edu.au for further technical support.