Uploading, Linking or Embedding your Video on VU Collaborate
Videos are an excellent source for invigorating education and engaging students in your teaching. To learn how to upload your own video file and embed it within your teaching space, read the guide below.
Before starting, please ensure that your video is saved in one of the formats below before uploading the video file:
.3gp
.asf
.avi.flv
.m4v
.mkv
.mov
.mp4
.mpg
.mpeg
.ogv
.webm
---
1. Log in to VU Collaborate and enter any unit space.
2. Click on Echo360, Lecture Recordings and Presentations on the bottom right of the Space Home screen.

3. Click Library from the main menu to navigate to your library page.


4. Click Upload Content, located in the top left corner of the library page.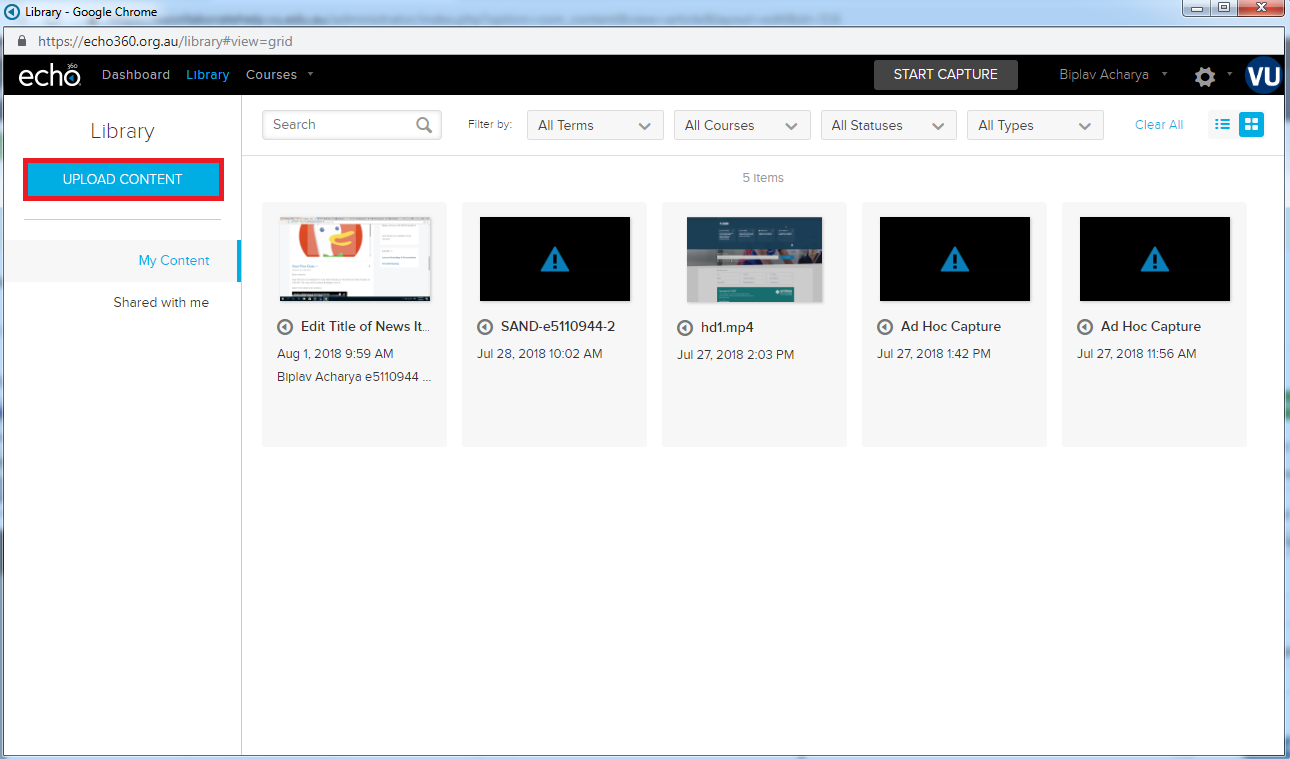 3. When you go to choose your file for upload, use the location selection on the left to identify where the file you want to upload resides, then follow that prompts.


4. If the file is saved locally, select My computer from the left. Echo360 also supports upload of files from Dropbox, Google Drive, Box and OneDrive.
5. Click the Select Files to Upload button located at the bottom of the window.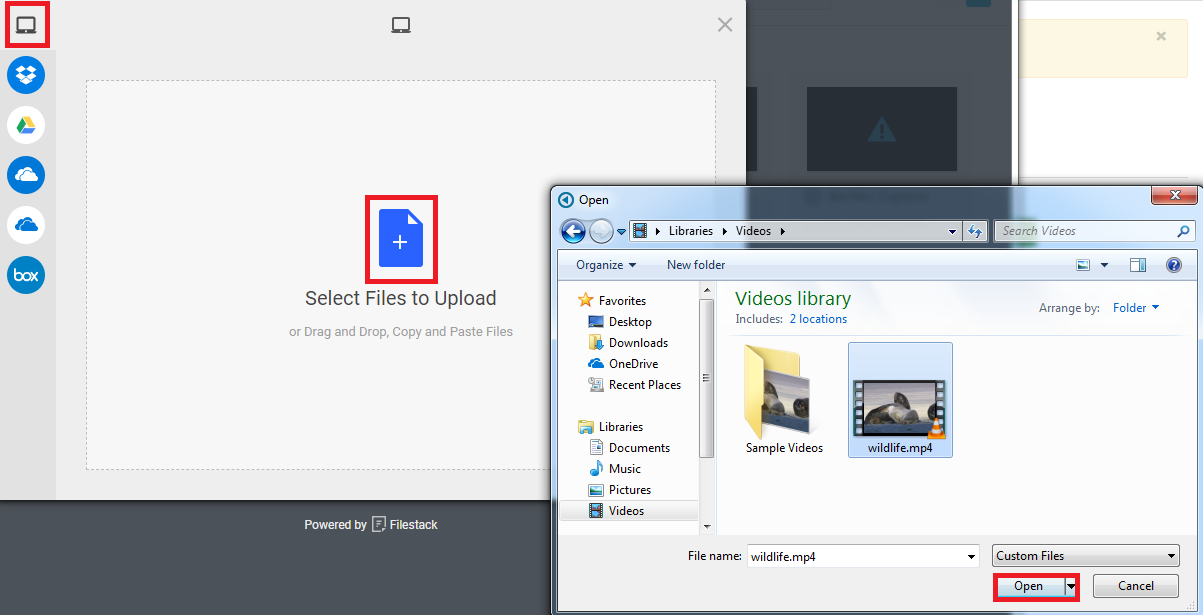 6. Once the file is identified, the window changes to provide an upload progress bar.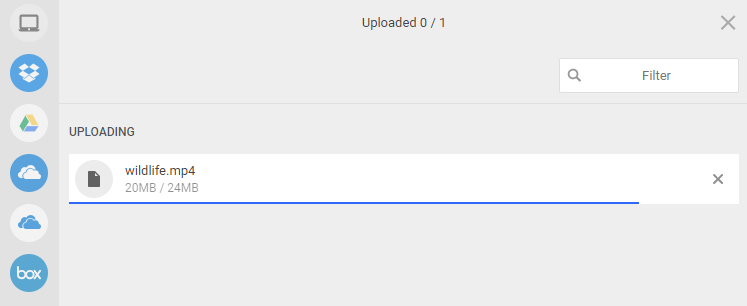 7. The newly uploaded file appears in the Library page, but is dimmed while it is processed.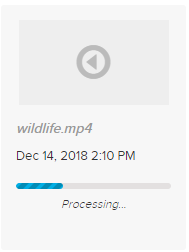 8. Once processing is finished, the uploaded file will have a thumbnail.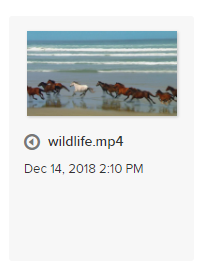 ---
1. Click on the drop-down menu next to your video file
2. Select View.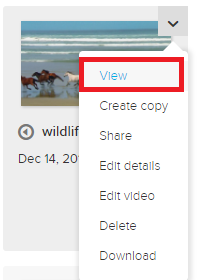 3. At the bottom of the screen, click on Sharing then click on Add Public Link.
Note: This will create a public video link for all your students to view. Students will be prompted to log in to Echo360 ALP to receive access to view this video. To learn more about Public Links on Echo 360 view this guide on Echo360 ALP Getting a Video's Public or Embeddable Link.

---
You may choose to link your video as a Link or as an embedded video player onto VU Collaborate.
1. Click on an area near the Link and it will be automatically copied.

2. Navigate to your desired VU Collaborate unit space and enter the Module/tool you wish to embed your video to.
3. Click on New then select New Link.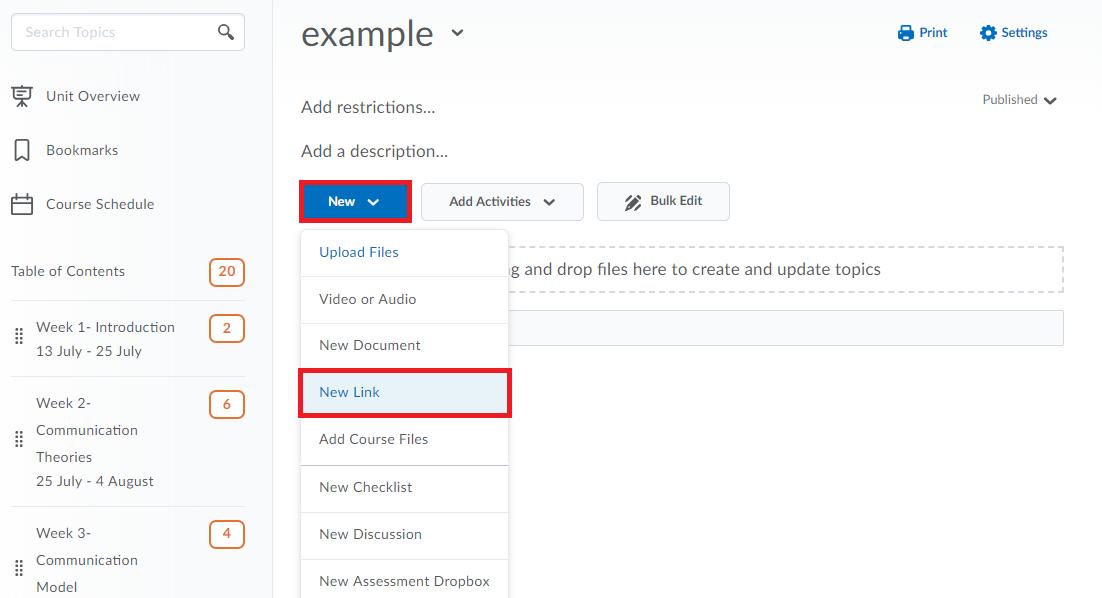 4. Paste the Video Link.
5. Give the Video a Title and click on Create. Ensure that 'Open as External Resource' is not selected, this prevents the player from loading within VU Collaborate.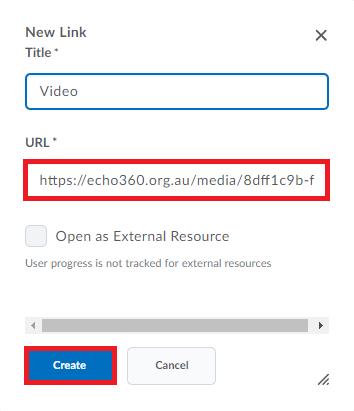 6. Your video file is now uploaded on VU Collaborate and can be viewed.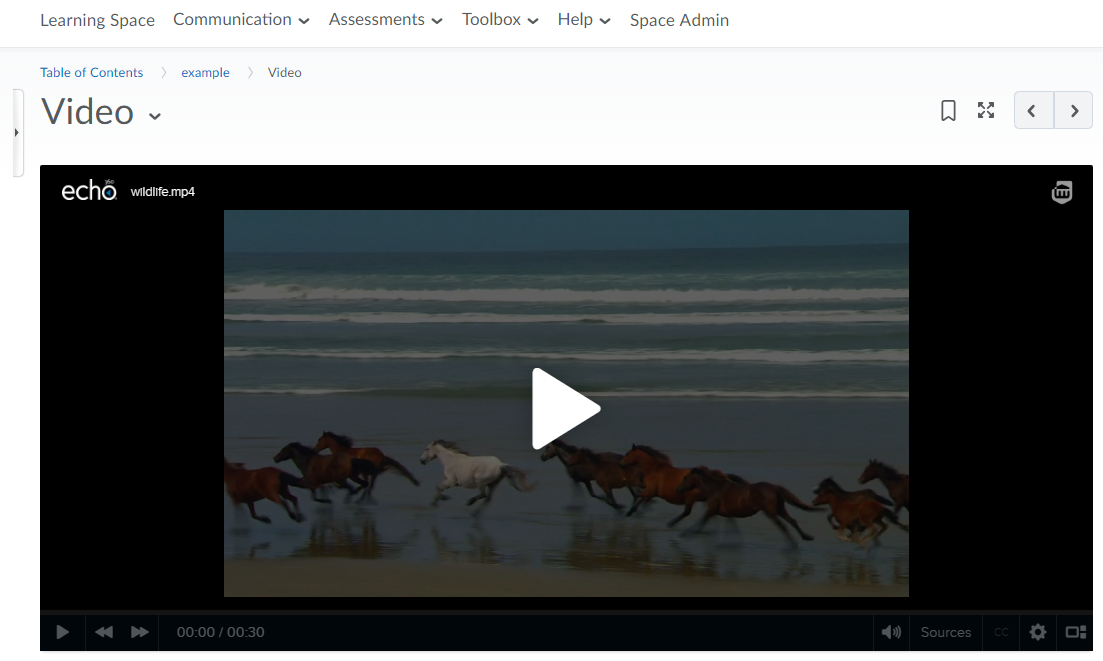 1. Click on Embed

2. Click on Copy, this will automatically copy the Embed code for the video and Echo360 ALP player.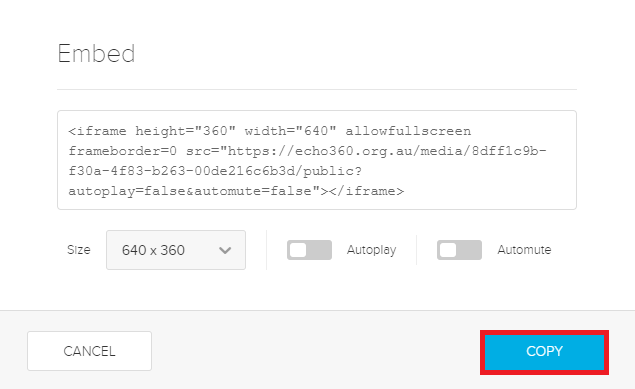 3. Navigate to your desired VU Collaborate unit space and enter the Module/tool you wish to embed your video to. If you would like to add the video into a Description box of a VU Collaborate tool, skip to step 6.
4. Click on New then select Add New Document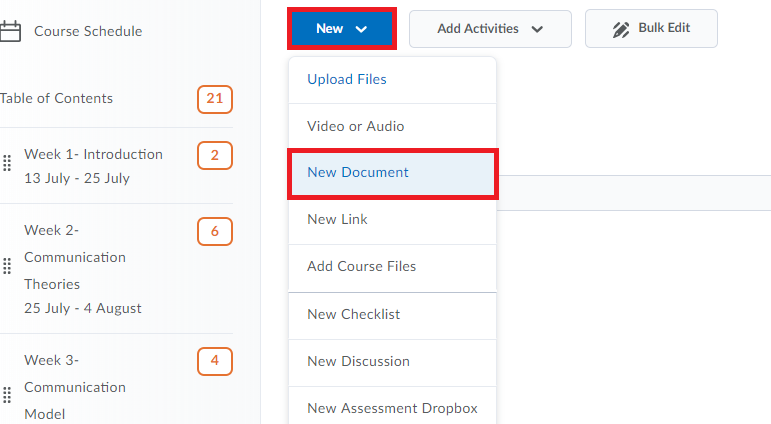 5. Give it a Title.
6. Click on the Insert Stuff Icon below the title.

7. Select Enter Embed Code.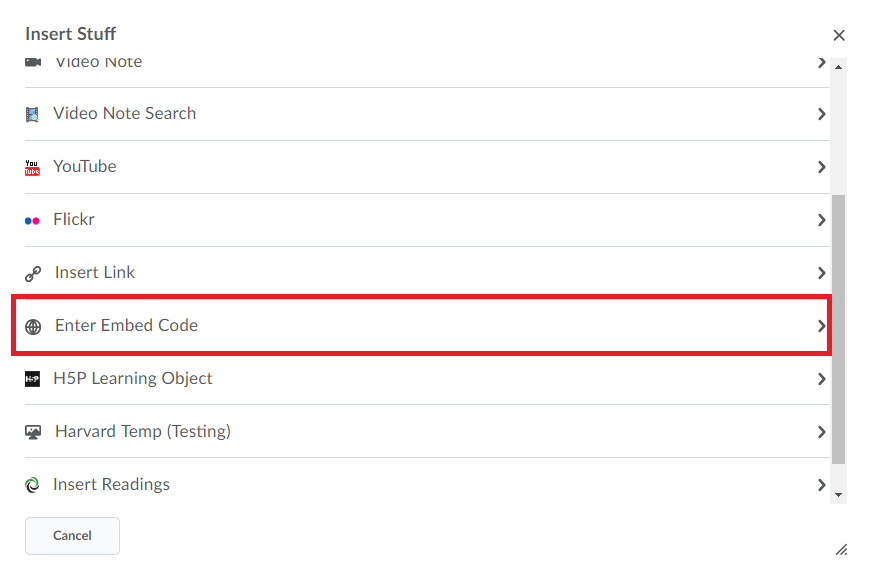 8. Paste the Embed Code into the space. Then, click Next.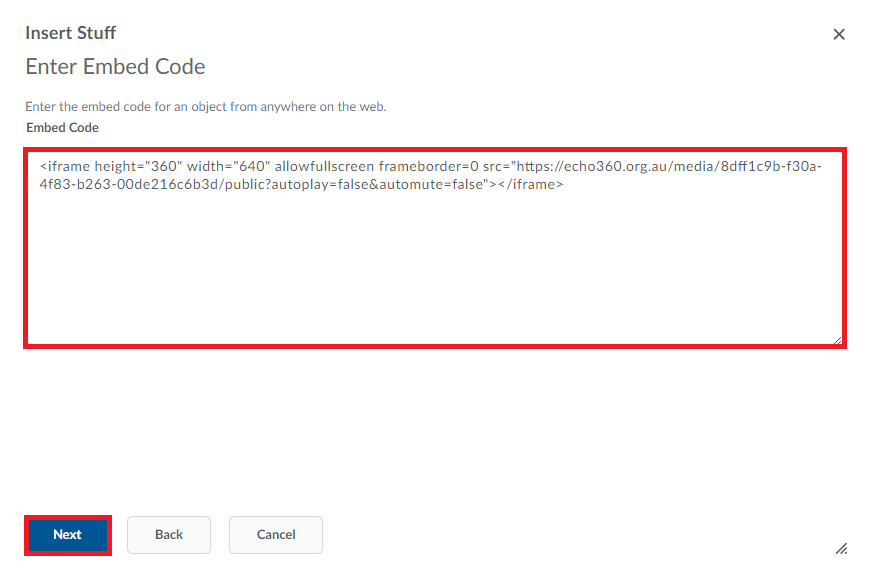 8. A preview of your video will be shown. If the preview is blocked, click Allow.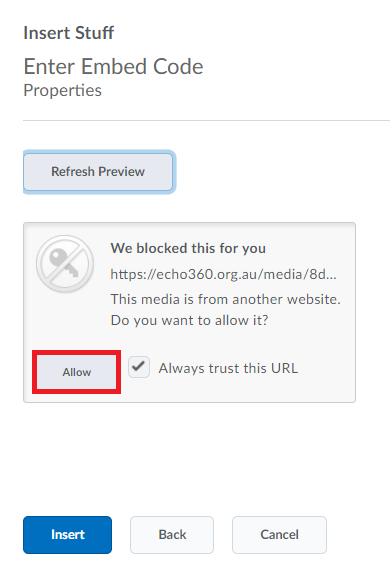 9. If you are satisfied by your upload, click Insert.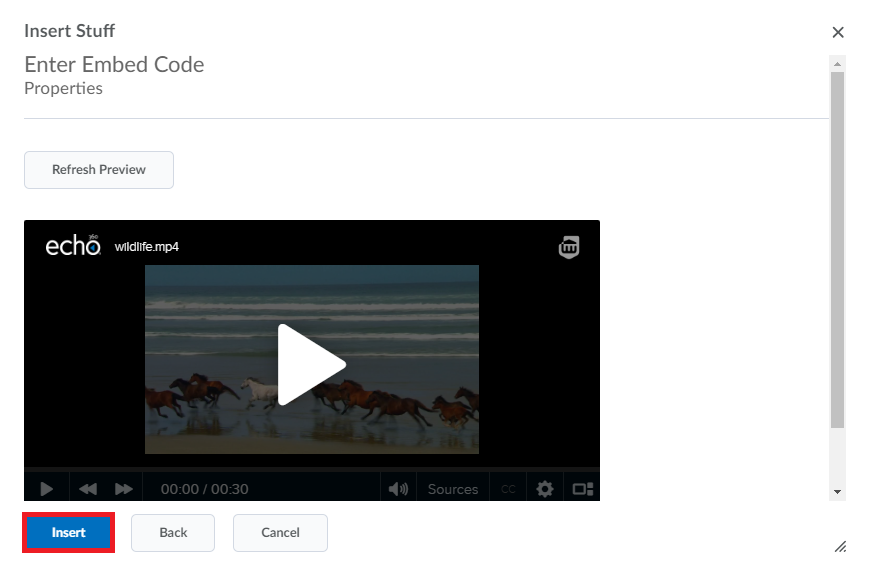 9. Your video file is now linked, click on Publish to share with your students instantly or Save as Draft to make further edits.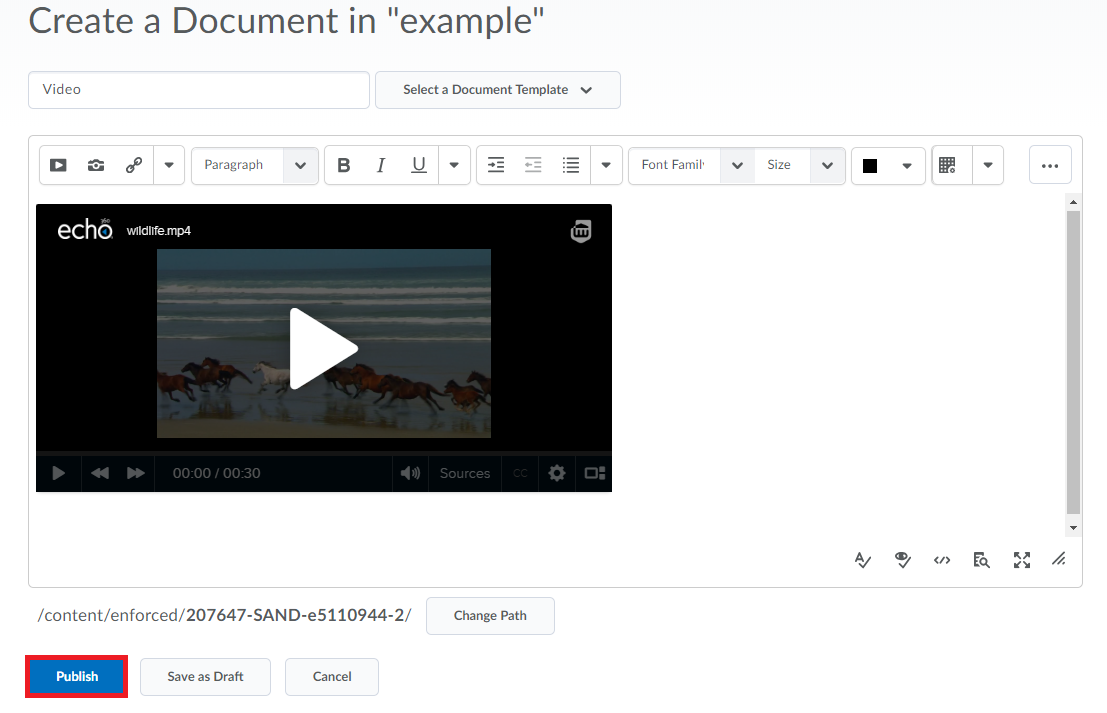 ---
Further Support
Visit the VU Collaborate Help site at https://vucollaboratehelp.vu.edu.au for up to date information and resources on blended learning or email This email address is being protected from spambots. You need JavaScript enabled to view it..
Contact ITS Service Desk on (03) 9919 2777 or via self-service http://servicedesk.vu.edu.au for further technical support.