Linking to Lynda.com Resources in VU Collaborate
Use this guide to find and use the most appropriate Lynda.com video resource link. Lynda.com is an online platform which provides video resources. The video resources are organised into courses comprising of several short videos, and there is a capability to link to or embed individual videos. This guide focuses on how to link to Lynda.com video material in VU Collaborate.
Linking is essential to ensure access to the material by students. Although there is embed code listed on the Lynda.com platform you can only embed videos that are available to the public. You must use the course link instead.
Step One: Access the Lynda.com platform
---
1. Log into the My VU Portal.
2. Scan through the options under Application access.
3. Select Lynda.com online videos.
NOTE: You can also access Lynda.com from the Databases A-Z page on the library website or go directly to the website and login with your VU details.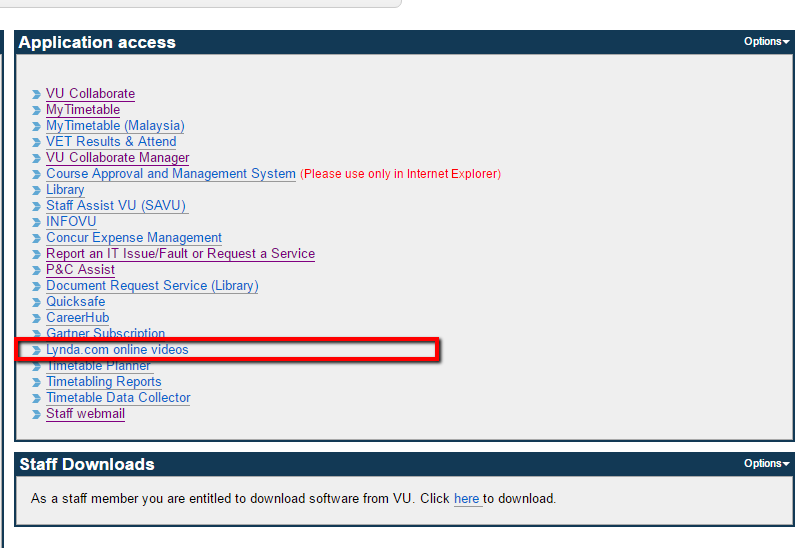 Step Two: Search for a Lynda.com course or individual video
---
1. Enter keywords into the search box to find courses or individual videos.
OR
2. Browse the Lynda.com Library options to find courses and the individual videos contained within.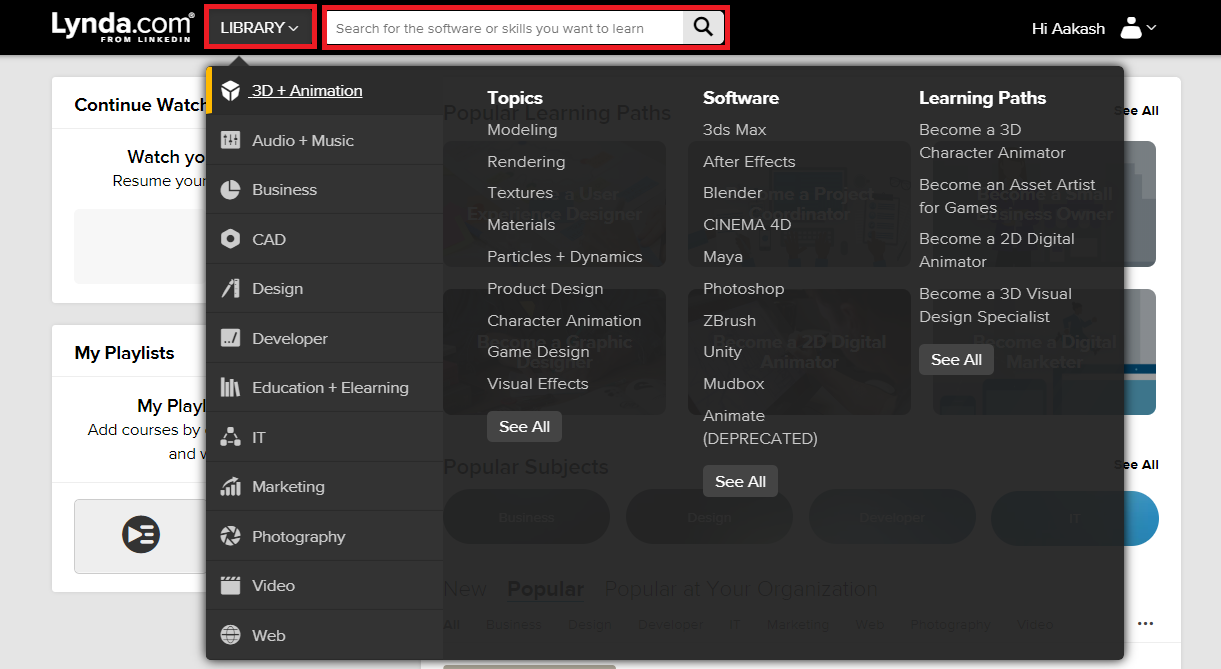 Step Three: Linking to individual videos and whole Lynda.com courses in VU Collaborate
---
1. From the video or course, web page click on Share from the top of the web page.
2. Click on Copy to share the link to the course or the video.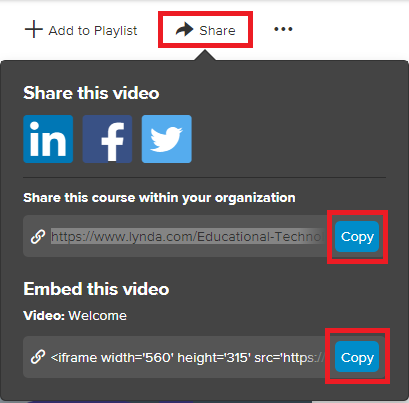 3. Navigate back to your VU Collaborate Content Space where you wish to display the Lynda.com content.
4. In the Content space, click on New Link.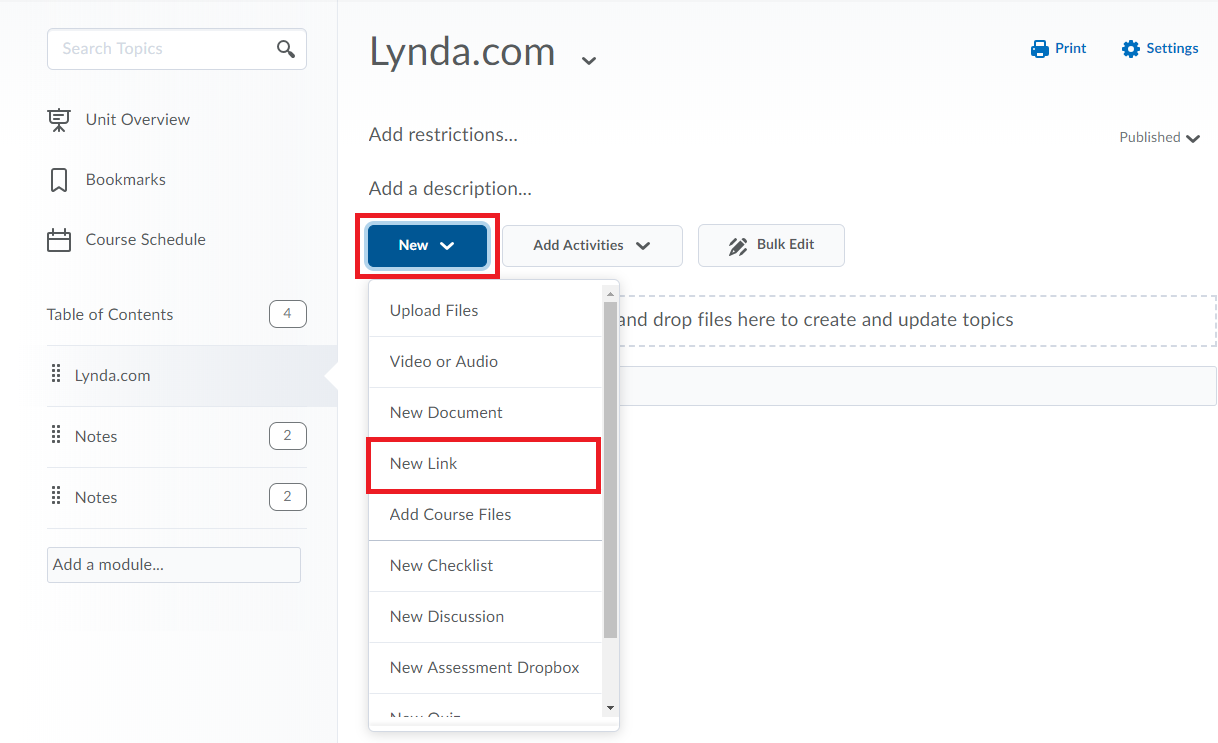 Note: If you copied the embed code for video from lynda.com use the Video or Audio option instead of New Link.
5. Add a title.
6. Paste the copied Lynda.com link in URL and tick the checkbox for Open as External Resource.
7. Click on Create.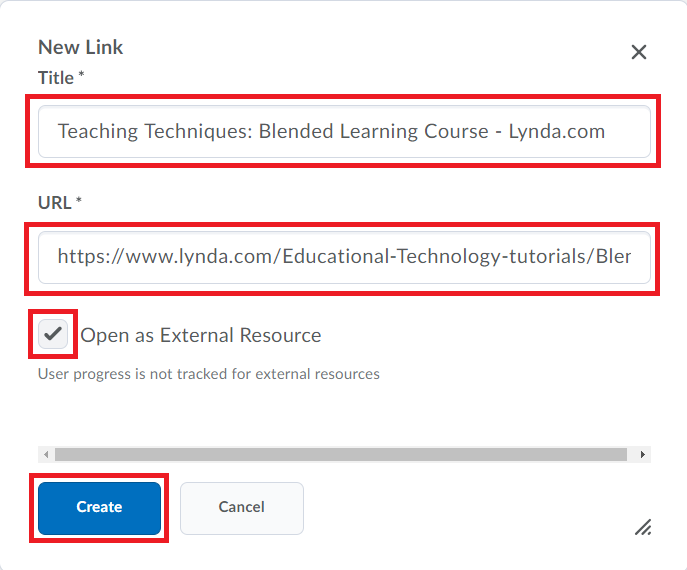 Note: If you want further assistance, contact your College Librarian.
---
Further Support
Visit the VU Collaborate Help site at https://vucollaboratehelp.vu.edu.au for up to date information and resources on blended learning or email This email address is being protected from spambots. You need JavaScript enabled to view it..
Contact ITS Service Desk on (03) 9919 2777 or via self-service http://servicedesk.vu.edu.au for further technical support.