This guide will show you through the steps to access the distribution of any of the grade items in a VU Collaborate unit delivery space. It will also show you some other statistics that are available to you if required.
Access grade distribution for a grade item
1. Go to the relevant VU Collaborate space and select Grades from the Assessment tab.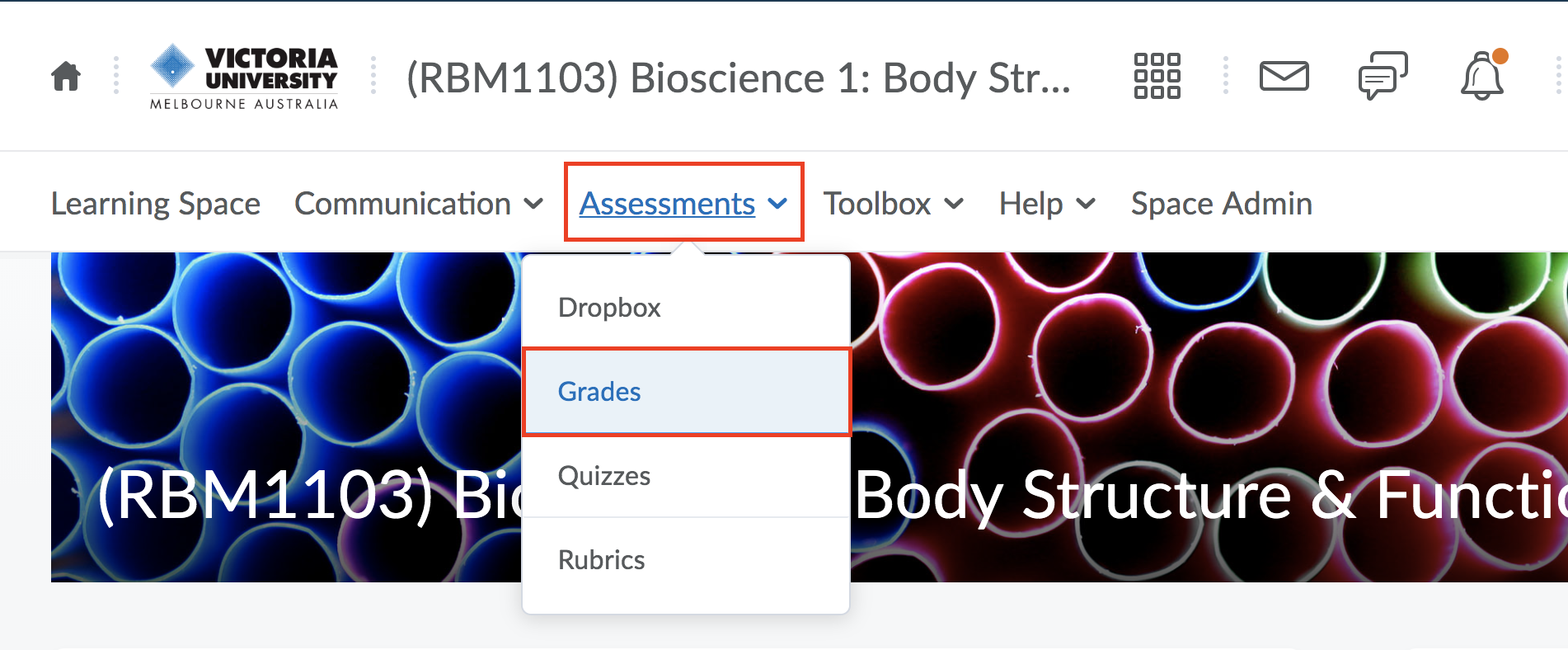 2. Click on the dropdown arrow next to the grade item title in Manage Grades, select View Statistics.
Note that if you want to view the statistcs for all assessments in the unit, select the dropdown arrow next to Final Calculated Grade. You can view by users (students) or different groups/classes.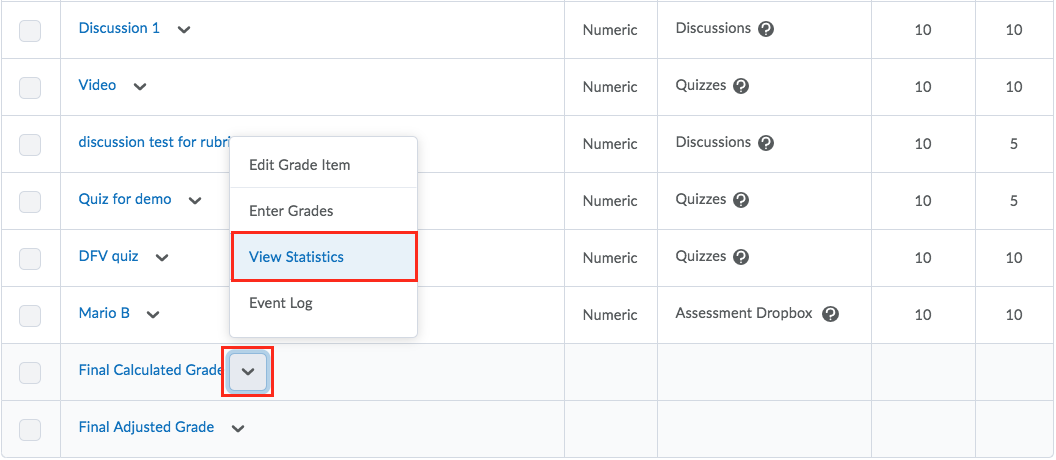 3. You will then see then be able to see the statistics for the grade. If you want to view the statistics for a particular group, click on the dropdown arrow next to View By and choose Group, then click Apply. Follow the same process to select which group you want to view statistics for.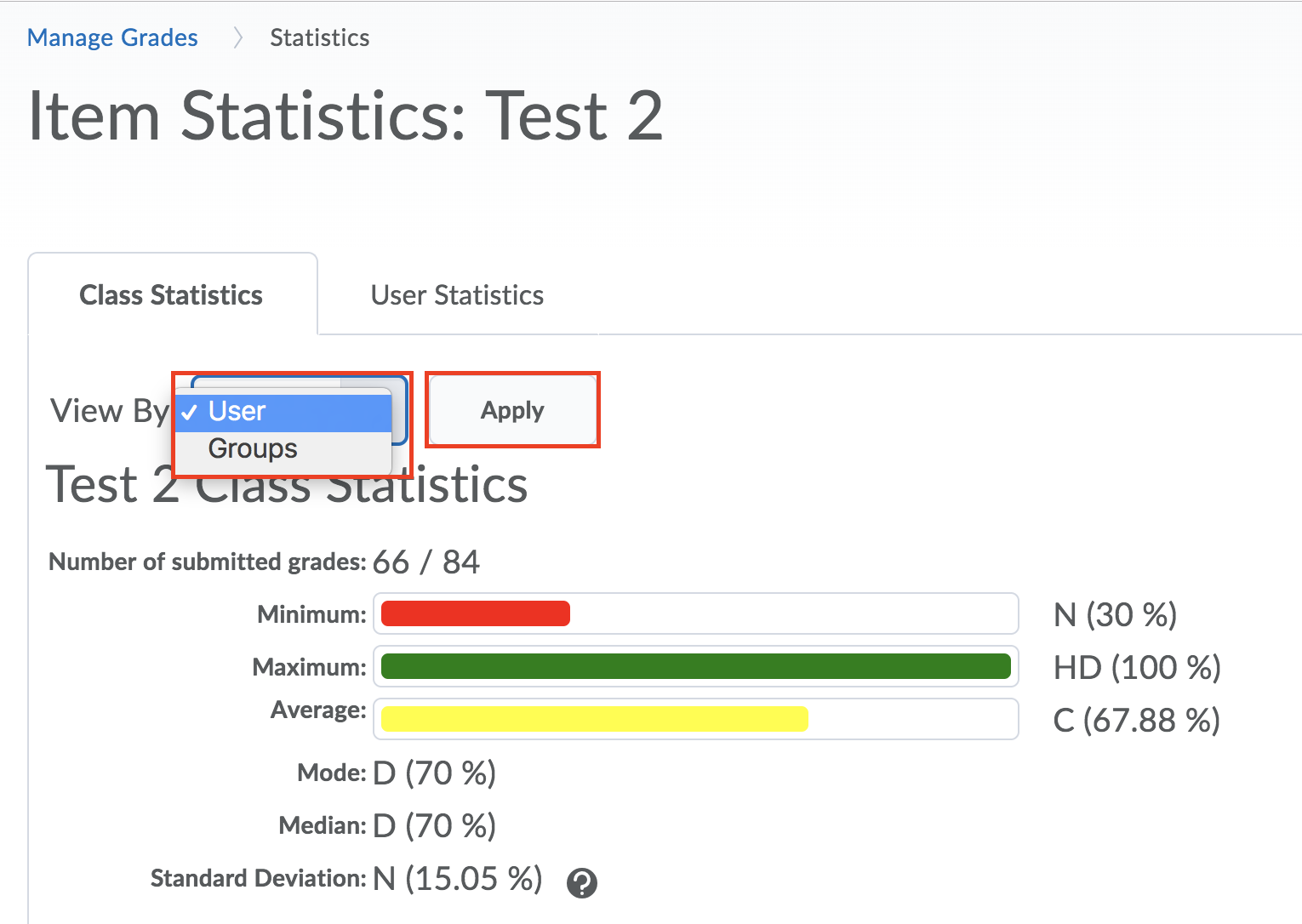 4. Scrolling down will then show you the Grade Distribution and the Grade Frequency.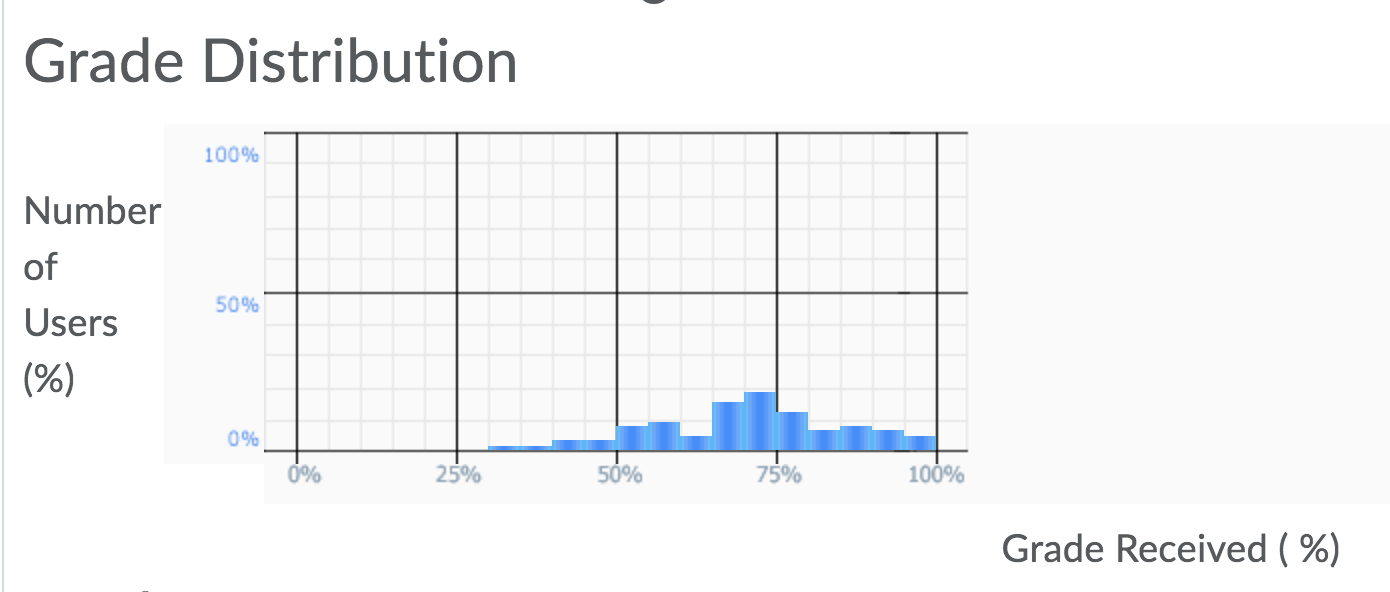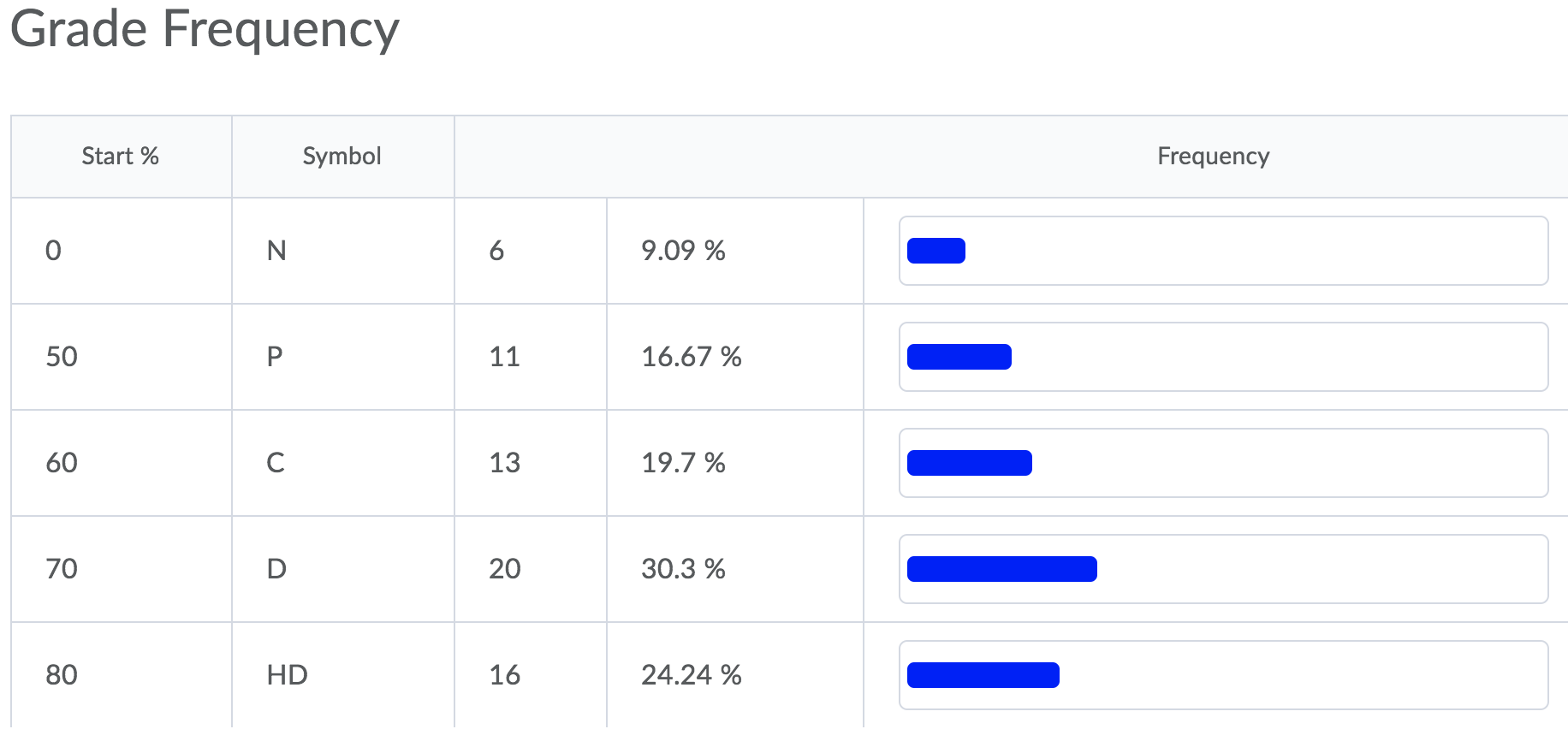 You can view this same information by selecting the graph icon in the dropbox feedback section when providing marks to students. Clicking on the title of the grade item shows the grades list as in the second picture.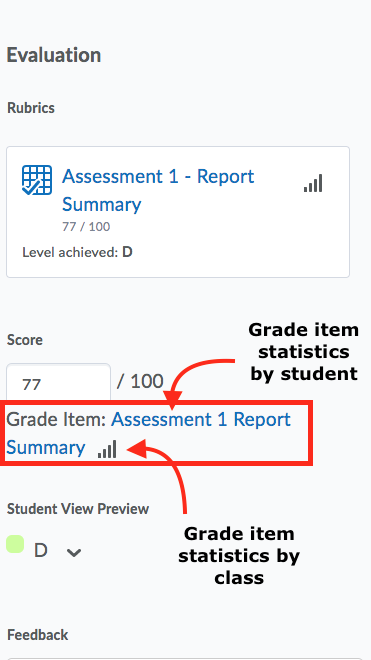 Once you have clicked on the Grade Item title, you will have information and options for each student's assignment, grade/marks, rubric and feedback.
In the picture below:
1. Clicking on this icon provides an avenue of giving feedback for this student's assignment that is in the dropbox feedback area.
2. Clicking on this icon provides a link to the rubric where you can edit the rubric, mark with it and provide feedback in it.
3. This icon takes you to the assignment submission for that student.
4. This icon takes you to the assignment submission as well; the orange dot indicates that there is an unread document available from the student.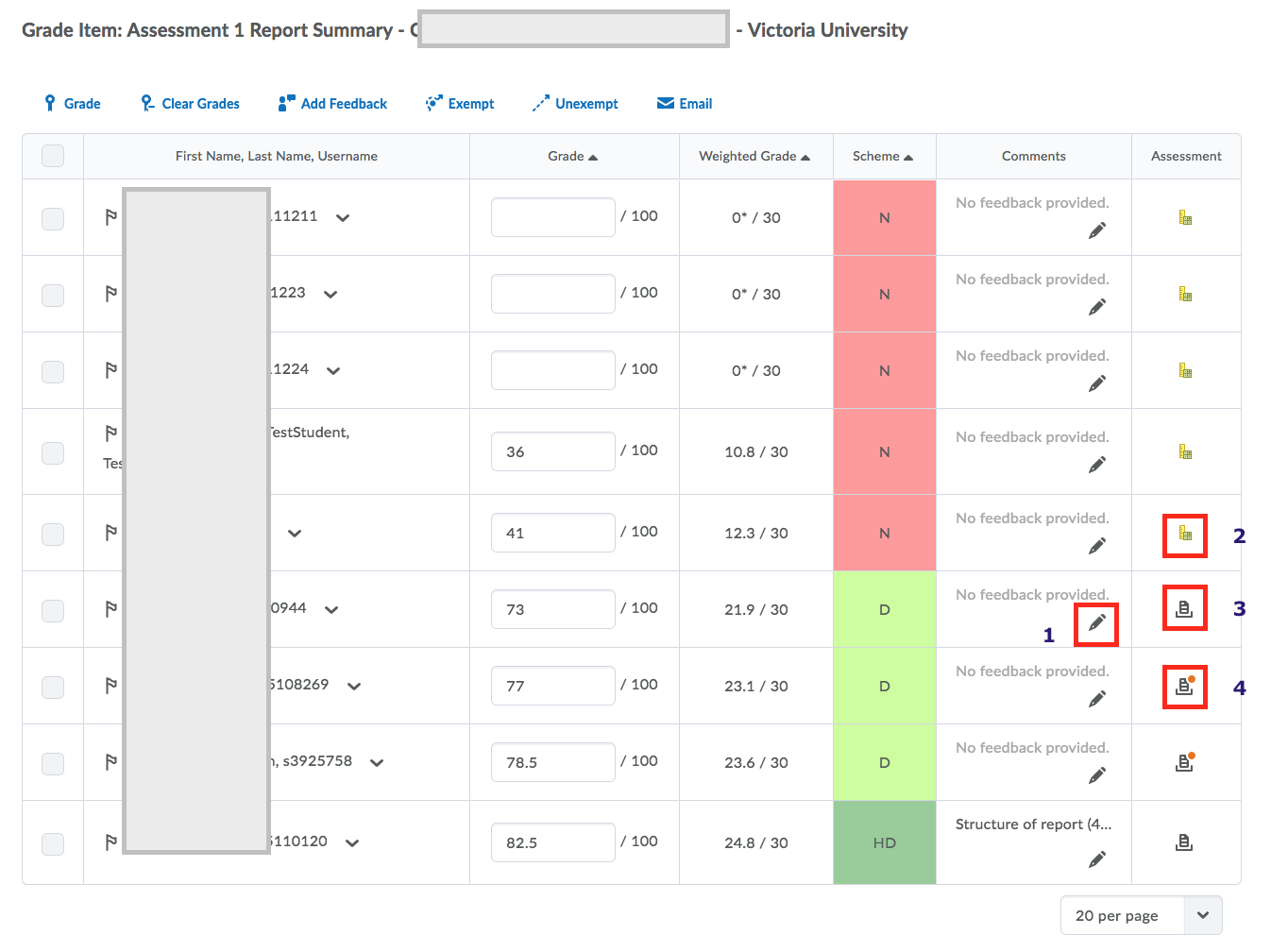 ---
Further Support
Visit the VU Collaborate Help site at https://vucollaboratehelp.vu.edu.au for up to date information and resources on blended learning or email This email address is being protected from spambots. You need JavaScript enabled to view it..
Contact ITS Service Desk on (03) 9919 2777 or via self-service http://servicedesk.vu.edu.au for further technical support.