Navigating Around VU Collaborate Home
VU Collaborate Home is your starting point when you log in. It is where you can access your Spaces, organisation-level content, and other available resources. See the following video for a quick tour of VU Collaborate.
VU Collaborate Home
---
The Minibar
The minibar at the top of the screen is always available to you.
VU Collaborate Home – clicking here will bring you back to the VU Collaborate homepage.
The Waffle - your spaces are listed when you click here.
Message alerts – email, instant messages, My ePortfolio invitations.
Subscription alerts – new discussion posts and My ePortfolio subscription notifications.
Updates – new and updated news posts, due dates, grades, and My ePortfolio item.
Note: If you have unread alerts, an orange circle appears on the appropriate alert icon
Personal menu – click here to adjust your notification settings and to logout
Help Information – contains Help resources, links to ITS service desk, Library and other resources

VU Collaborate Home Widgets
On the VU Collaborate homepage you will see:
Annoucements widget - Only appears when there is an annoucement to be made like VU Collaborate issue or block updates.
My Spaces widget – links to all of your spaces (also known as delivery spaces). Delivery Spaces are seprated by teaching period click appropriate tab to search units by teaching period.
Calendar widget - shows upcoming events like assignment due dates or quizzes.
Staff Support - Chat widget - If you have any questions related to VU Collaborate, use this widget to chat instantly with Connected Learning Team or leave them a message.
My Master Spaces widget - links to all your master spaces.
News widget – displays news from all your spaces plus organisational news.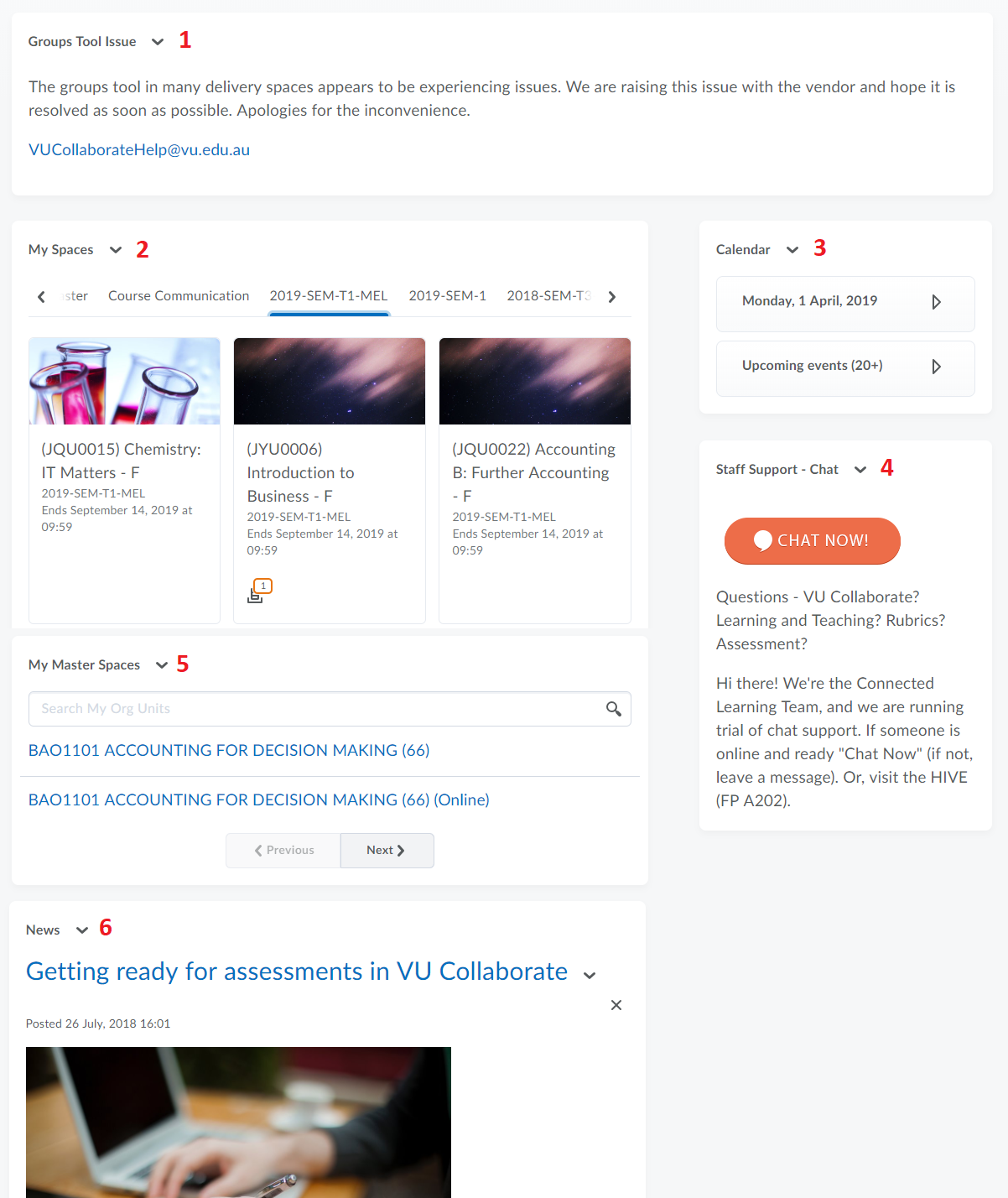 Space Home
---
The Navigation Bar (Navbar)
The navbar is made up of 6 dropdown menus that link to all the tools and features of VU Collaborate; it is available to navigate from wherever you are in the Space.
Navbar – click on each menu to access tools and features.
Title of your Space.

Space Homepage Widgets
News widget - News items that you have posted in this particular Space.
Updates widget – provides updates of new discussion posts, assessments submissions and more.
Calendar widget - Send your students reminders.
Unit Guide widget – link to the unit guide of this space.
Lecture Hub (Echo360) widget – use to access Echo360 lecture recordings or click Echo360 Booking to have a course on Echo360 for recordings to link to the VU Collaborate unit delivery space.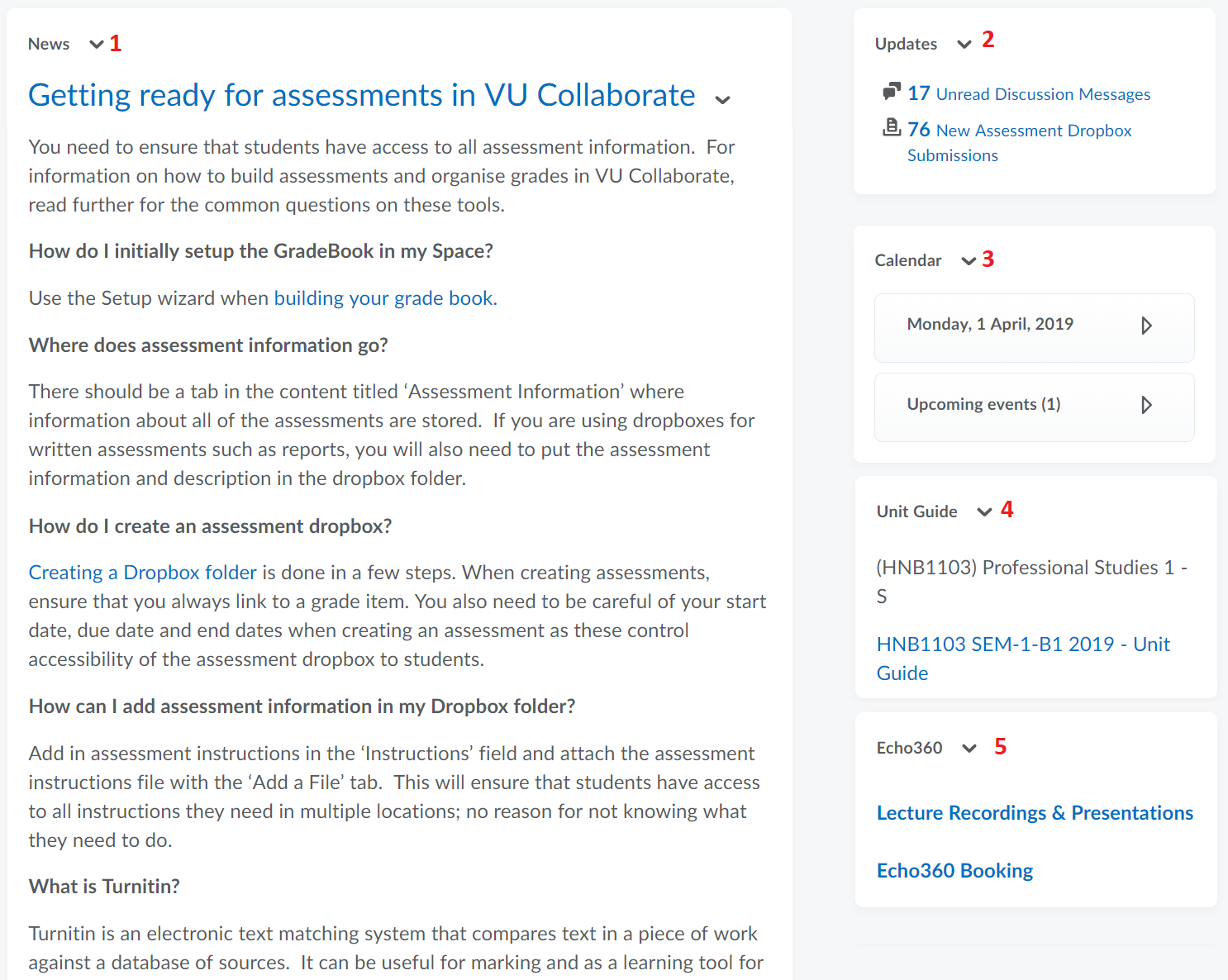 ---
Further Support
Visit the VU Collaborate Help site at https://vucollaboratehelp.vu.edu.au for up to date information and resources on blended learning or email This email address is being protected from spambots. You need JavaScript enabled to view it..
Contact ITS Service Desk on (03) 9919 2777 or via self-service http://servicedesk.vu.edu.au for further technical support.