Adding the Readings tool to a Unit Space
Readings provides access to online reading lists in VU Collaborate units for required and optional readings. To create a reading list in Readings you need to add the eReserve / Readings to your VU Collaborate unit space. Once added, staff can click on it to create, open and manage a reading list within the unit space.
This guide explains how to create a Readings Module and add the external learning tool, eReserve.
Step one: Add a Readings Module
---
1. Create a new module called Readings in the unit space. It is recommended that the module is moved to sit below the 'Unit Guide' module.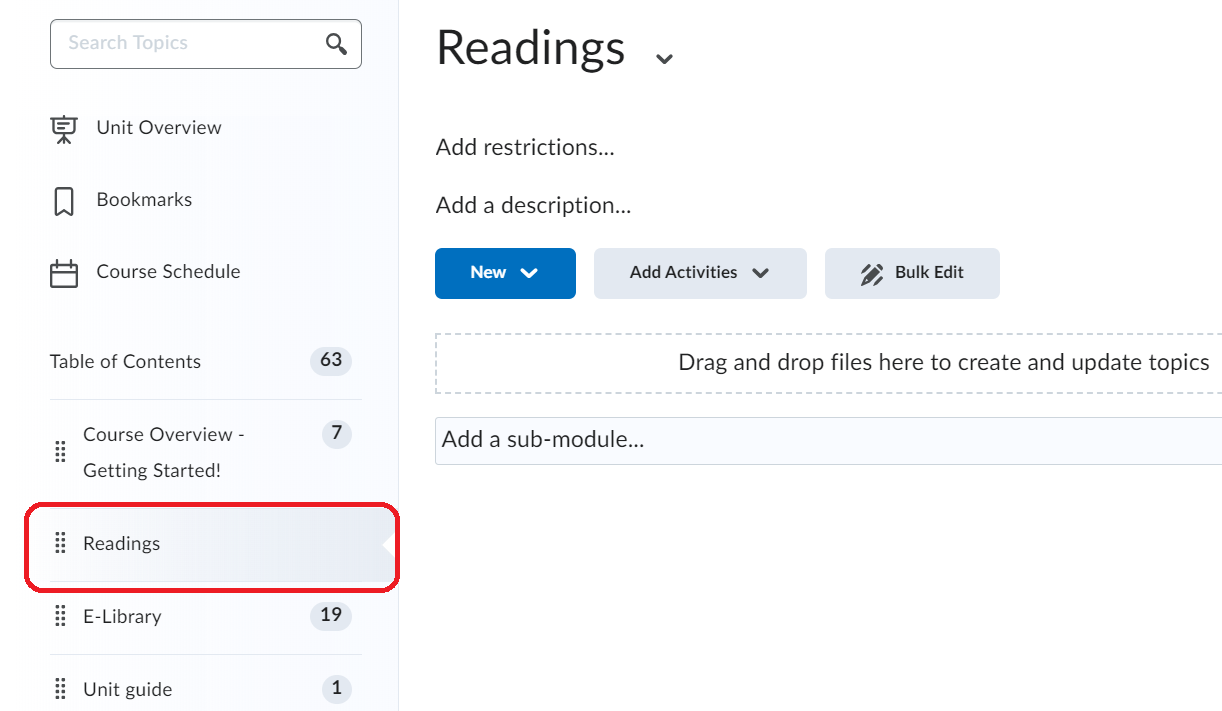 Step Two: Add the 'eReserve' External Training Tool
---
1. In the 'Readings' module, go to the Add Activities and select External Learning Tools.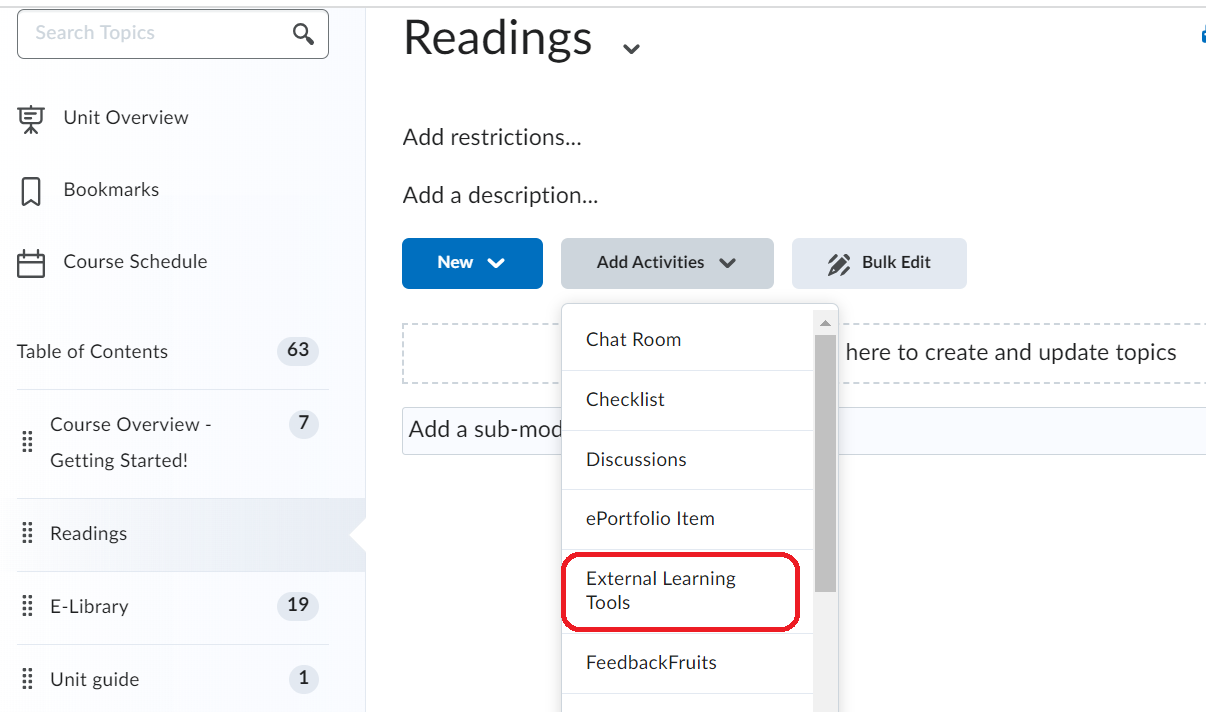 2. Select eReserve.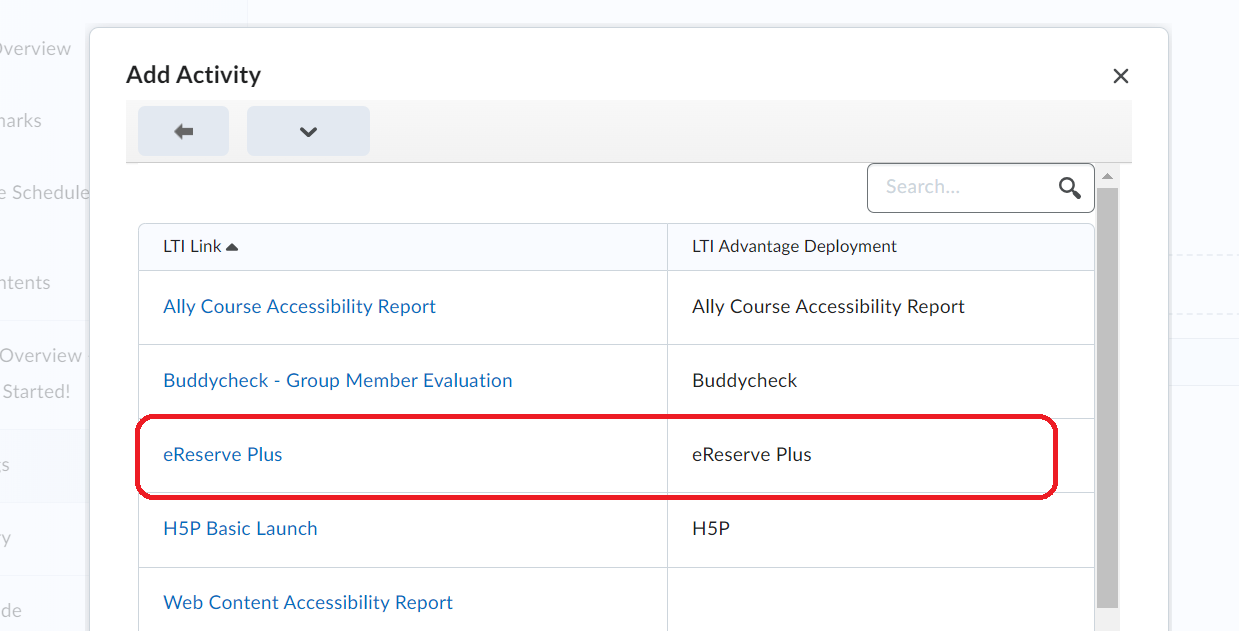 Step Three: Accessing Readings
---
The eReserve link is now located in the Readings module.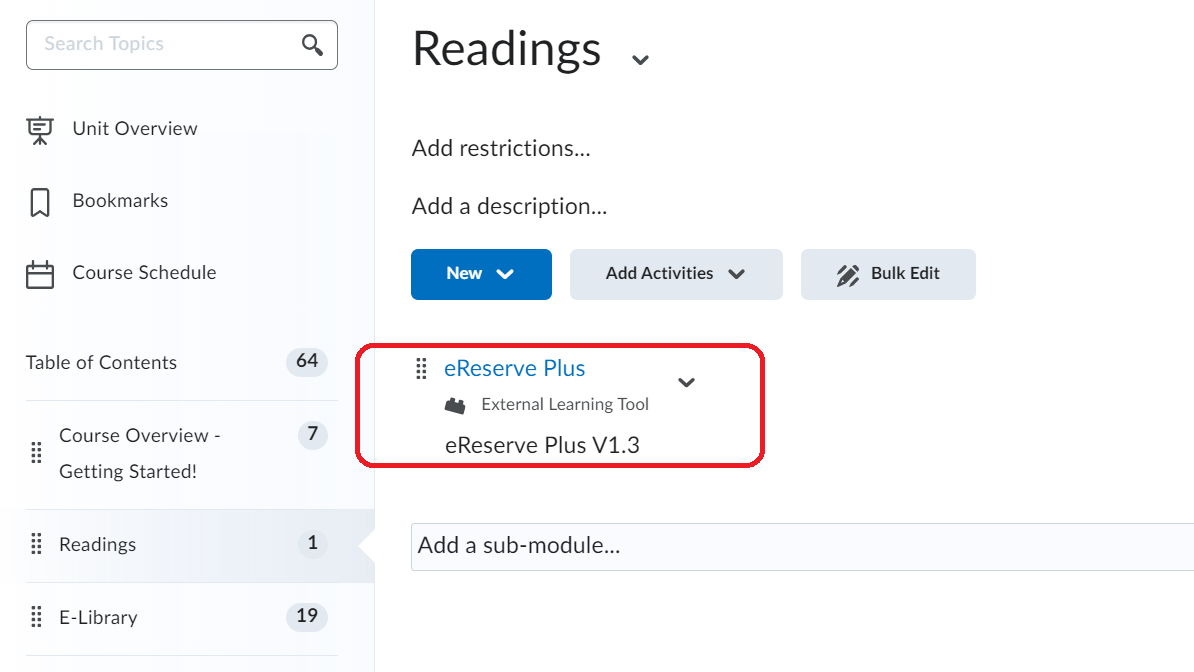 Refer to other guides in this series for instruction on how to add and manage readings in unit spaces:
---
Further Support
Contact us This email address is being protected from spambots. You need JavaScript enabled to view it., for information and resources on technology-enhanced learning, or visit VUCollaborateHelp.vu.edu.au.
Contact ITS Service Desk on (03) 9919 2777 or via self-service servicedesk.vu.edu.au for technical support.