Peppering Student Readings in the content areas of a unit space
Peppering resource links refers to being able to select student readings from those already on a published Reading List and add them at points within the student unit course material in the VU Collaborate unit space. Students access the reading without needing to go into the tool itself and are able to connect with the reading content within the context of their study.
This guide explains how to 'pepper' student readings in the content areas of a unit.
Note: The peppering functionality can be used when student readings are available on a Reading List. Please refer to other Readings guides to find out how to create, add material, and publish Reading Lists.
Step one: Creating a document within a VU Collaborate unit
---
Create a new document by selecting New then New Document within the module where the student readings will be accessed by the student.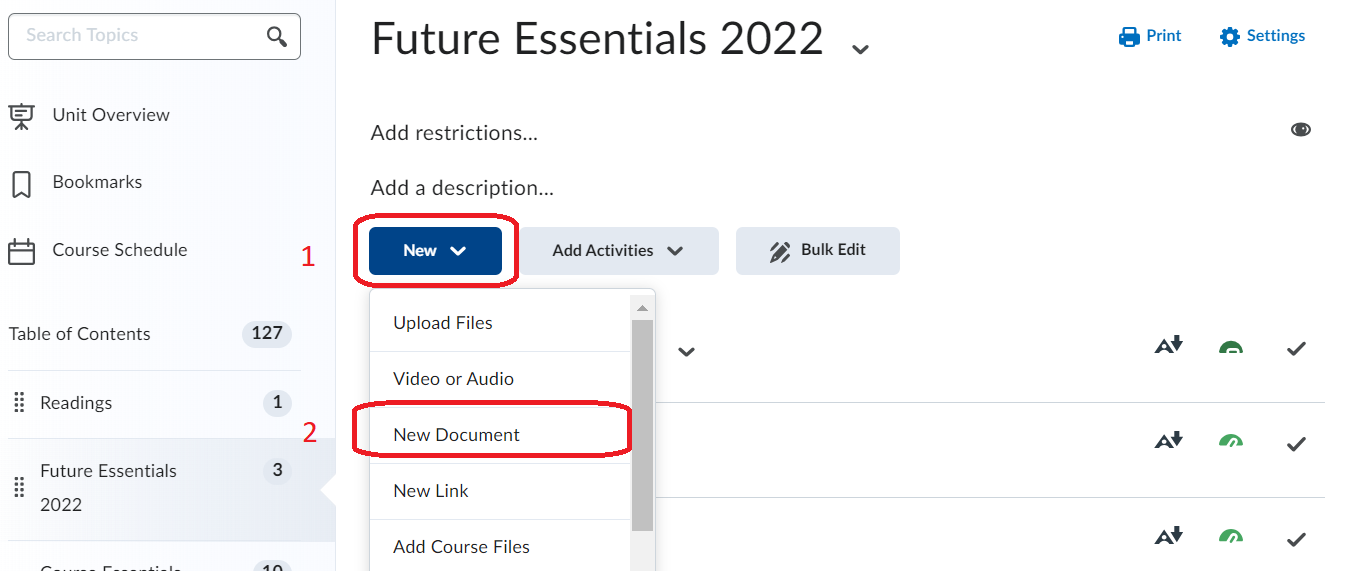 Step Two: Develop the document with text and 'peppered resource links' to readings on the Unit Reading List
---
2.1 Write any required text and select the Insert stuff symbol to select readings from the Reading List.

2.2 From the list of options select eReserve Plus - Resource Linking V1.3.

Step Three: Insert the Reading
---
3.1 Ensure you have the correct Reading List published in the unit space (refer to the Readings - Publish a Unit Reading List guide). Select the reading list from the drop-down menu.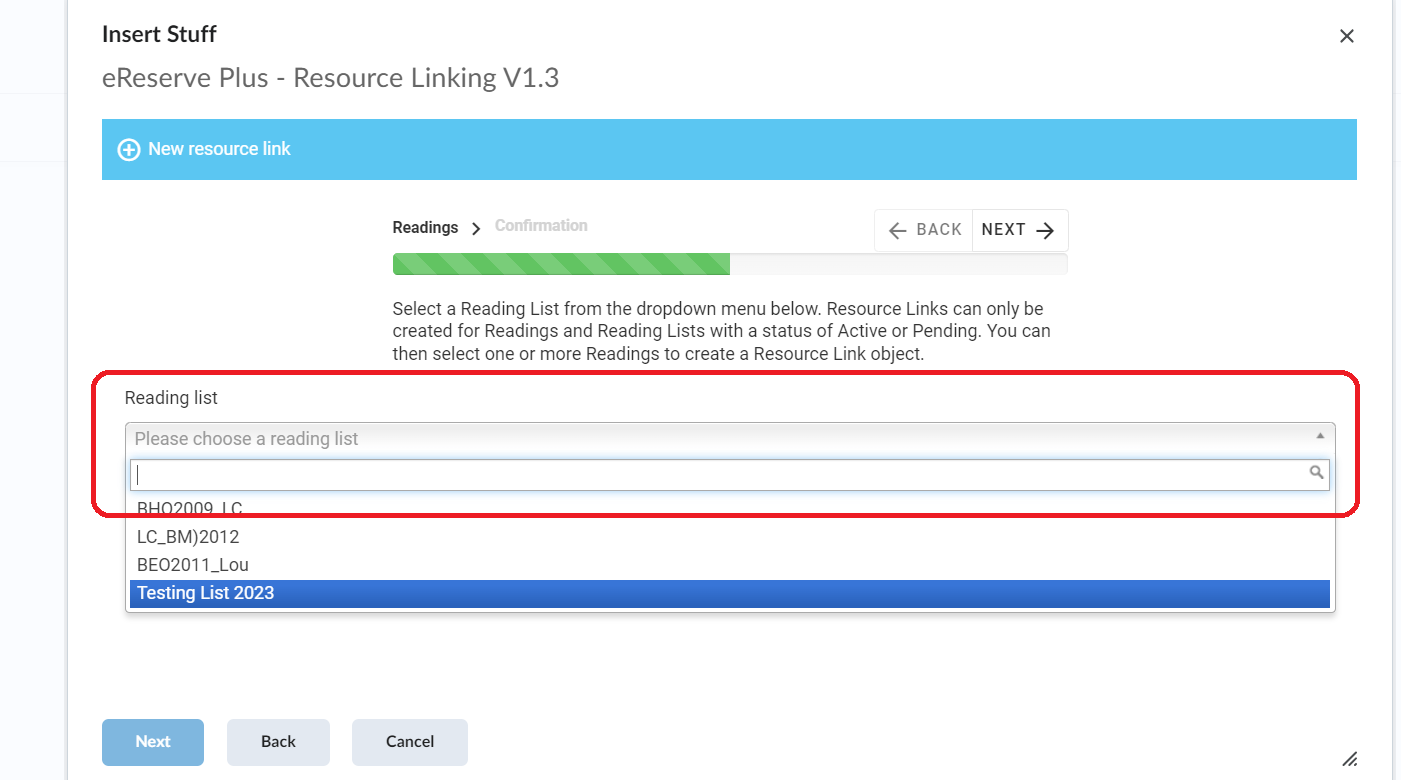 3.2 Tick on each student reading(s) to insert into the document, and select NEXT. (Scroll up to the green NEXT button.)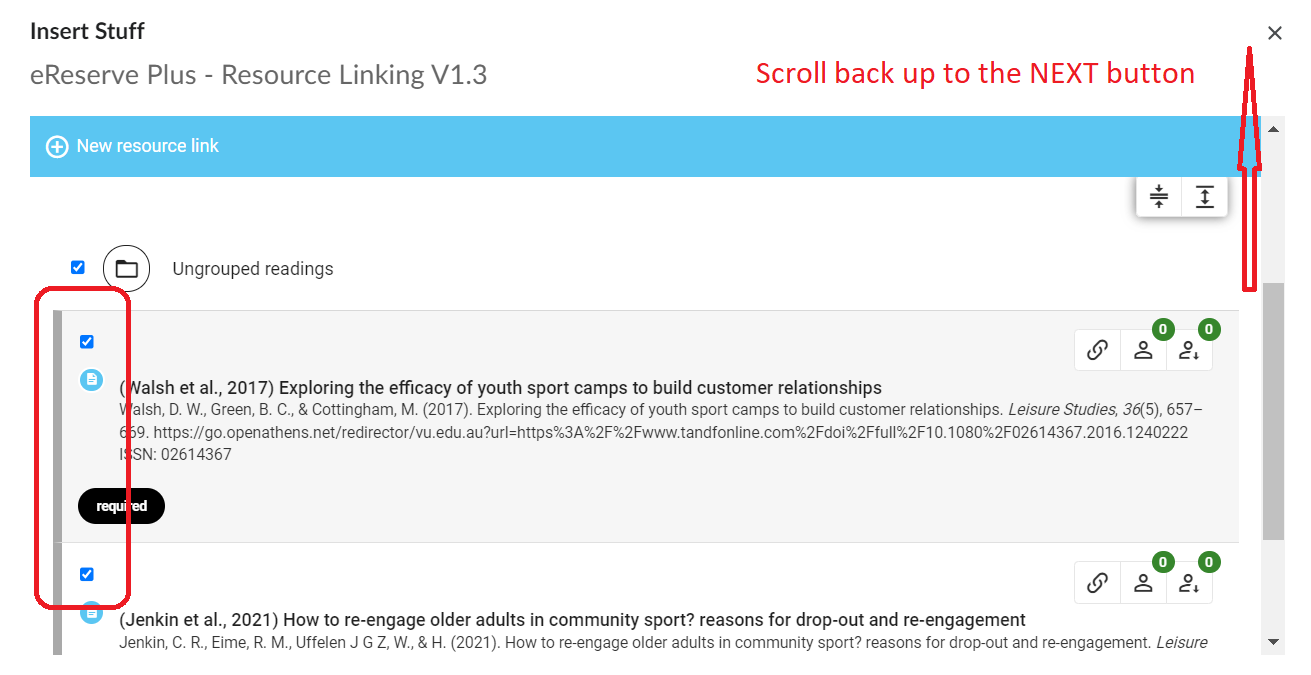 Notes: Multiple readings can be selected individually. If using groups, the groups themselves cannot be selected. To see all the readings available on the list, use the expand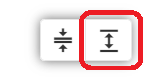 option.
3.3 Review and then select Next.



3.4 Select Insert.


3.5 The selected readings now sit within the VU Collaborate document. The final step is to publish the document using Save and Close button.
Tip: To remove reading from a document, use the cursor to backspace the reading. It is removed from the document only, not from the Readings/eReserve Plus module.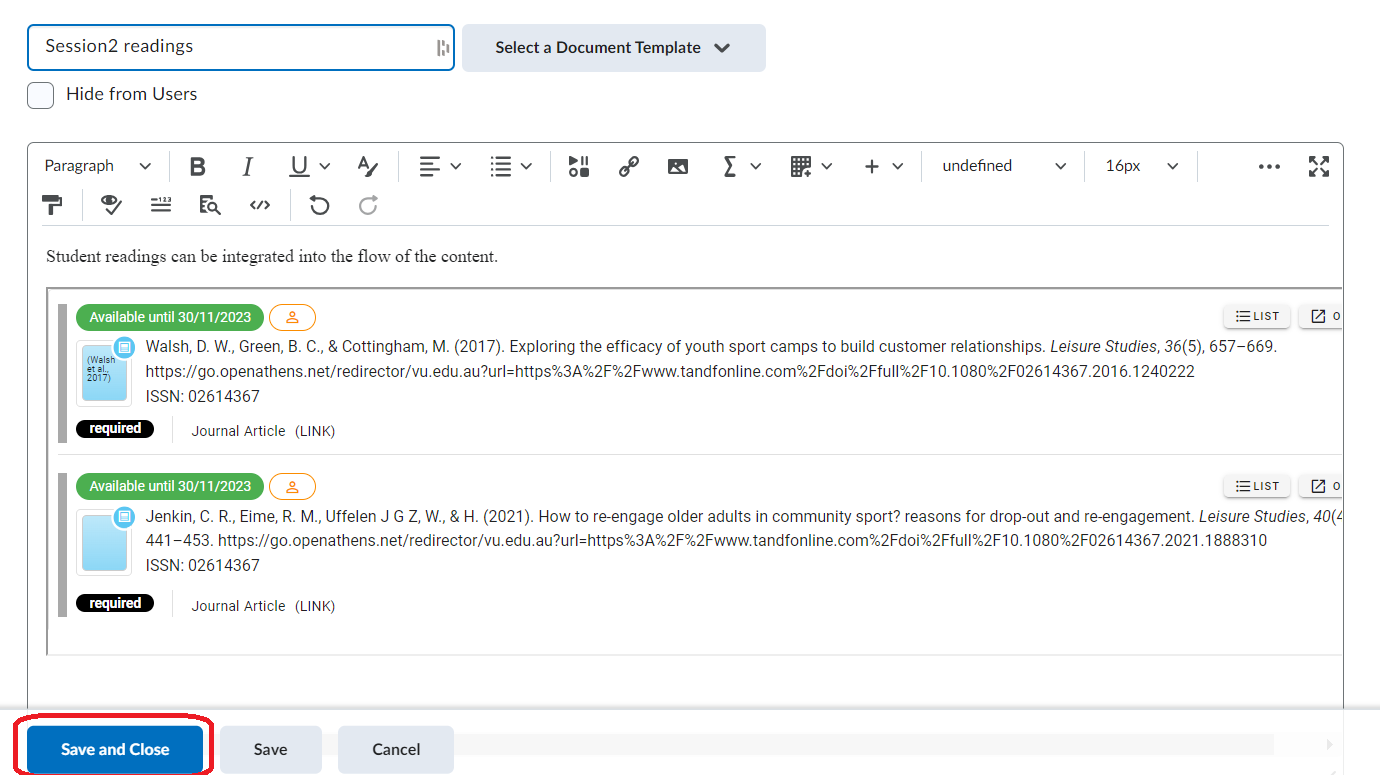 3.6 The student view.
Where student readings are Pending (for a future date) rather than Active, an error message may be seen when the reading is viewed as a student. The reading will be viewable through the 'peppered resource link' when the list is published and the date set for the Reading List is reached.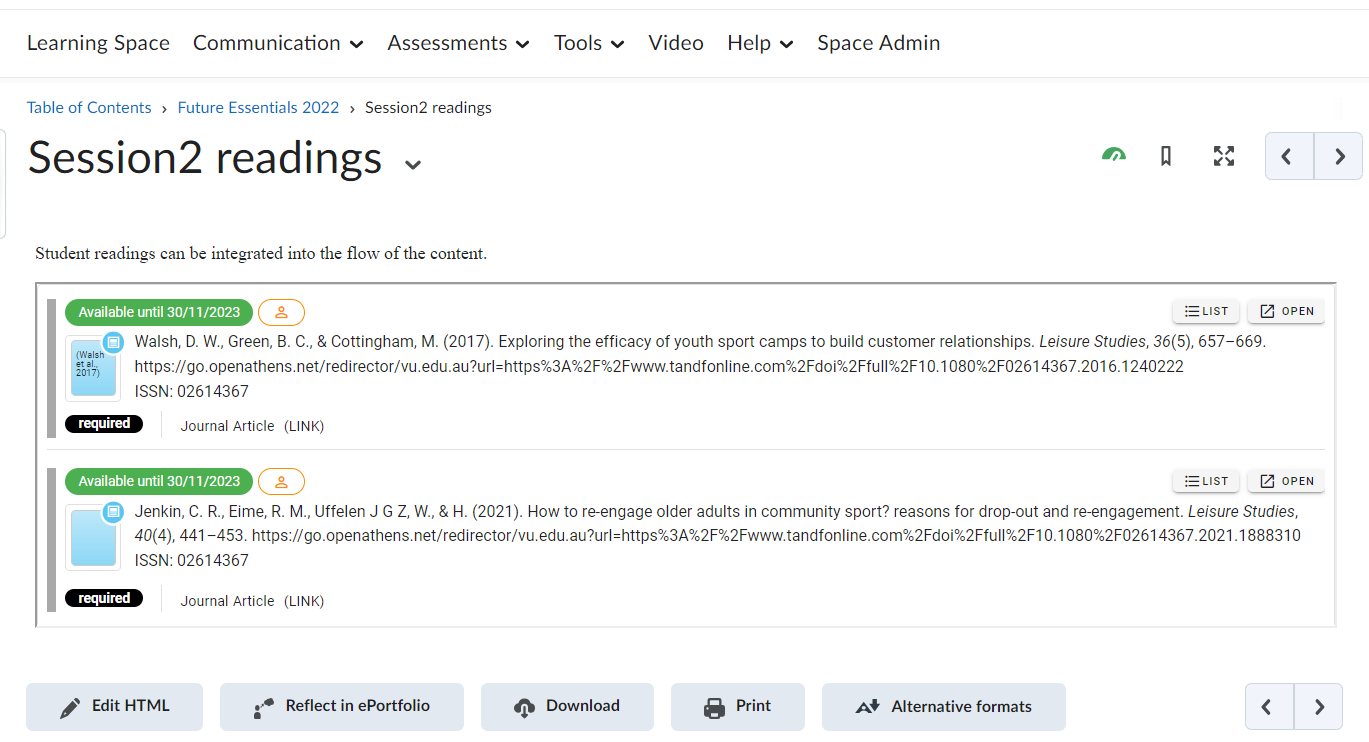 ---
Further Support
Contact us This email address is being protected from spambots. You need JavaScript enabled to view it., for information and resources on technology-enhanced learning, or visit VUCollaborateHelp.vu.edu.au.
Contact ITS Service Desk on (03) 9919 2777 or via self-service servicedesk.vu.edu.au for technical support.