Get Material into Readings: Find an existing reading
Readings provide access to online Reading Lists in VU Collaborate units for required and recommended student readings. This guide explains how to add individual student readings by searching through existing library content and selecting it to add to a Reading List.
Note: Before new material can be added to Readings a reading list must be first created. Refer to the guides Create a Unit Reading List.
Tip: This is the preferred option for material that has an existing 'record' in the library system. For some material, such as an electronic book chapter, this guide is a good place to start but further steps may be required to link directly to an electronic book chapter or page. Contact College/Discipline Librarians for individual support.
Step One: Navigate to the Readings Module
---
1.1 From the VU Collaborate unit navigate to the Readings module and enter the tool.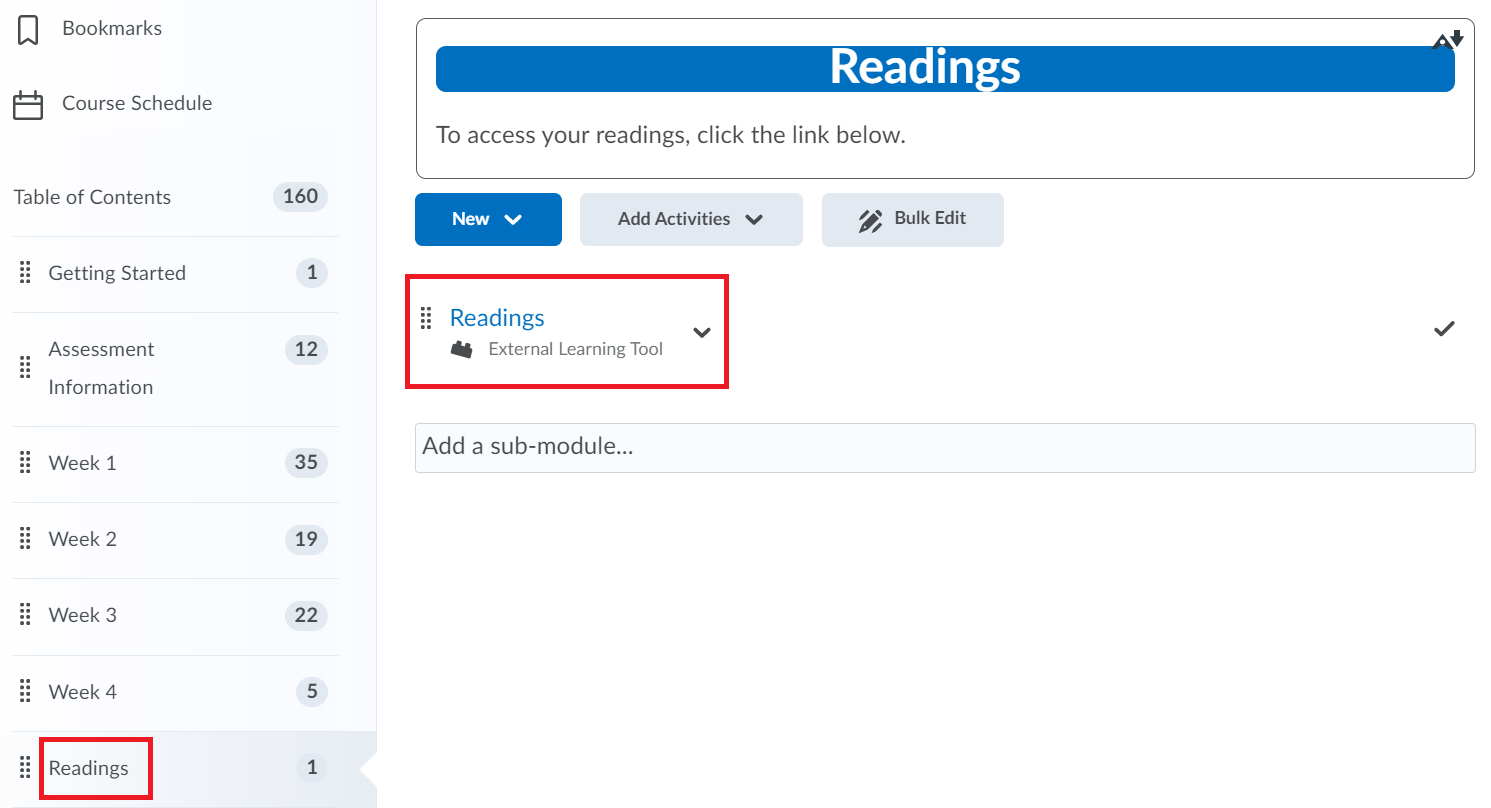 Step Two: Ensure the correct reading list is published
---
2.1 Select the relevant reading list from the drop-down menu. In the example below the list is 2022 Block Delivery.


Tip: Refer to the Readings-Pubishing a reading list for information on publishing a reading list.

Step Three: Add material into the Reading List
---
3.1 Click on the Add option and select Find an existing reading.



3.2 Select the Find option.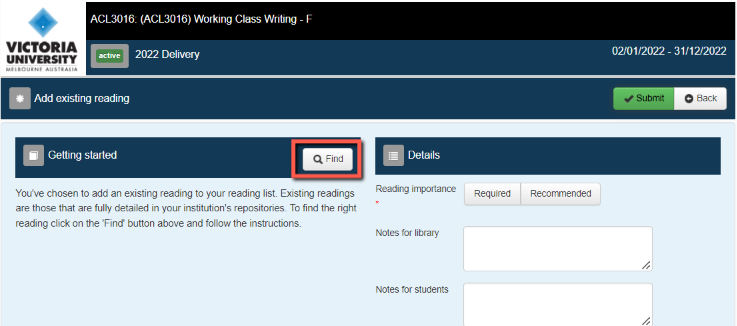 3.3 Complete the search form following steps 1, 2 and 3. Select Find.
Tip: Click in the box under TITLE to access the drop-down menu.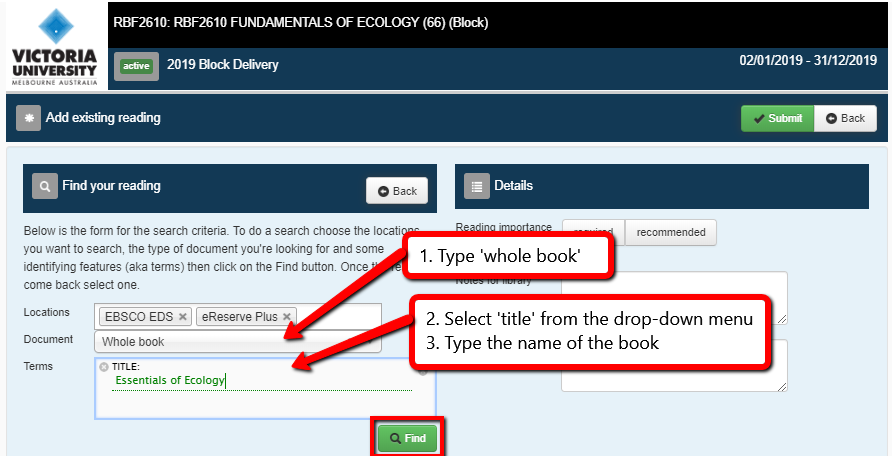 3.4 Use the View the reading option by selecting the 'world icon'. Select the reading for your request by using the 'tick icon' option.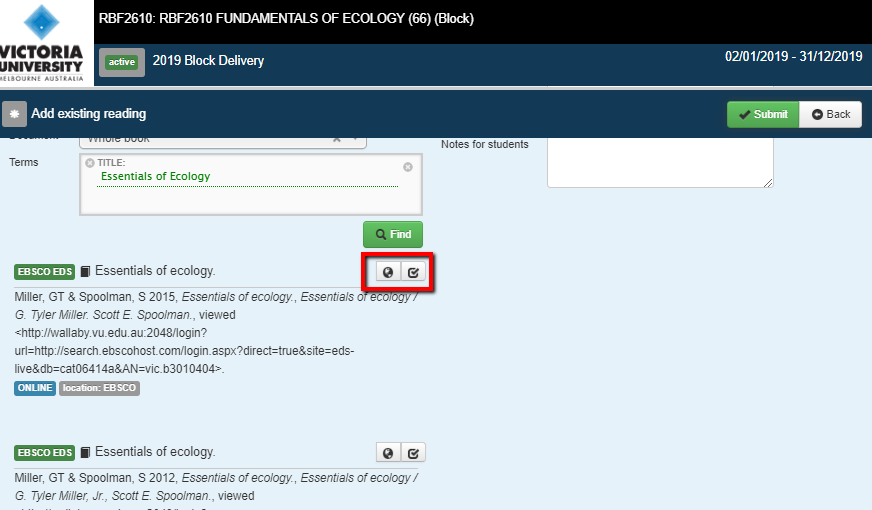 3.5 Finalise the 'Reading importance' information. Click on 'required' or 'recommended'.





Step Four: Finalise the Process
---
4.1. Select the Submit button at the top of the webpage to complete the process.



4.2 Click on Refresh at the top of your screen and your new readings will appear in your Ungrouped readings folder.