Publish a Unit Reading List
This guide provides step-by-step instructions on how to PUBLISH a Reading List which has been created from an Empty Shell or based on the previous year. Refer to other guides for instructions.
Step one: Navigate to the Readings Module
1.1 From the VU Collaborate unit navigate to the Readings module and enter the tool (eReserve).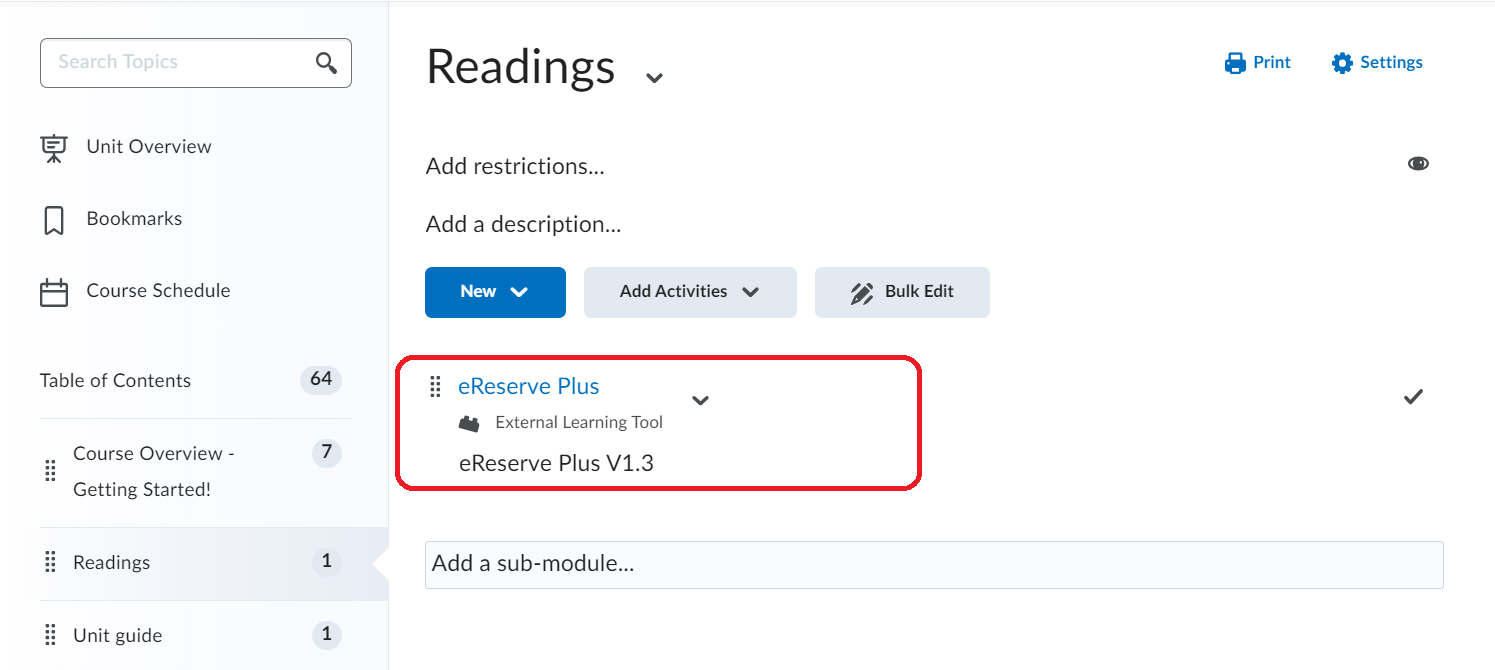 Step two: Publish the Reading List
2.1 Wihin the Readings eReserve tool navigate the 'Readings Lists' drop-down menu.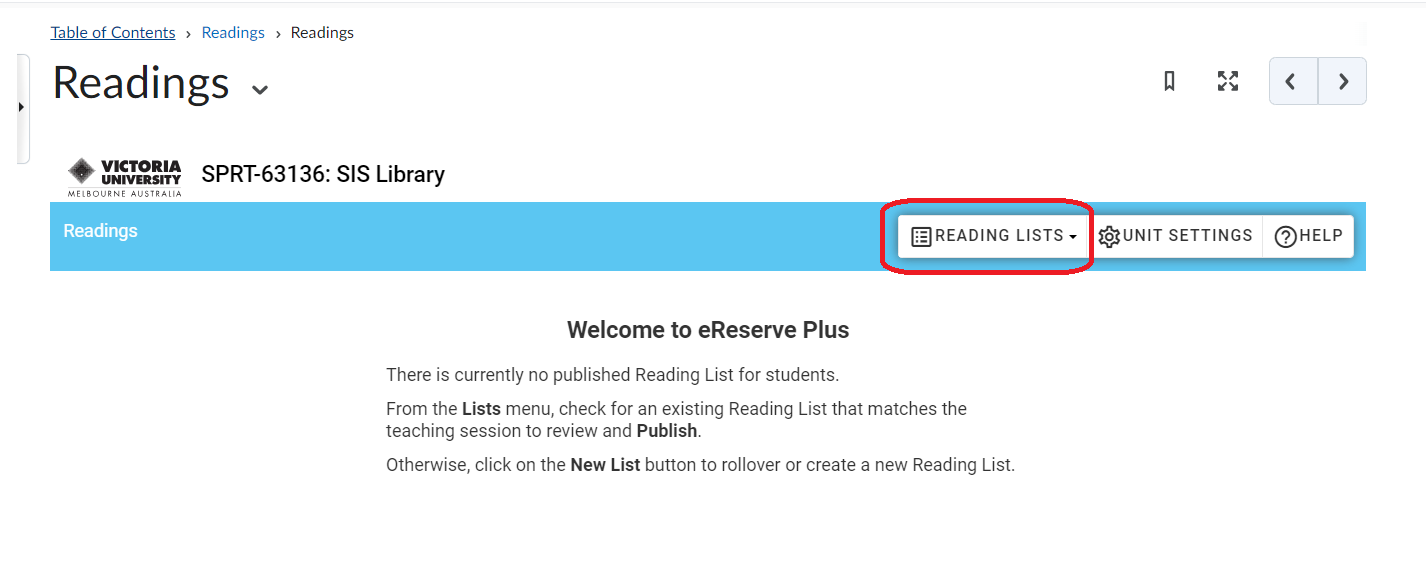 2.2 Select the list to be published to the VU Colloaborate unit space. This example is Delivery 2023. It is now visible in the unit space.

2.3 Select the Publish button.

2.4 Select Yes on the pop-up window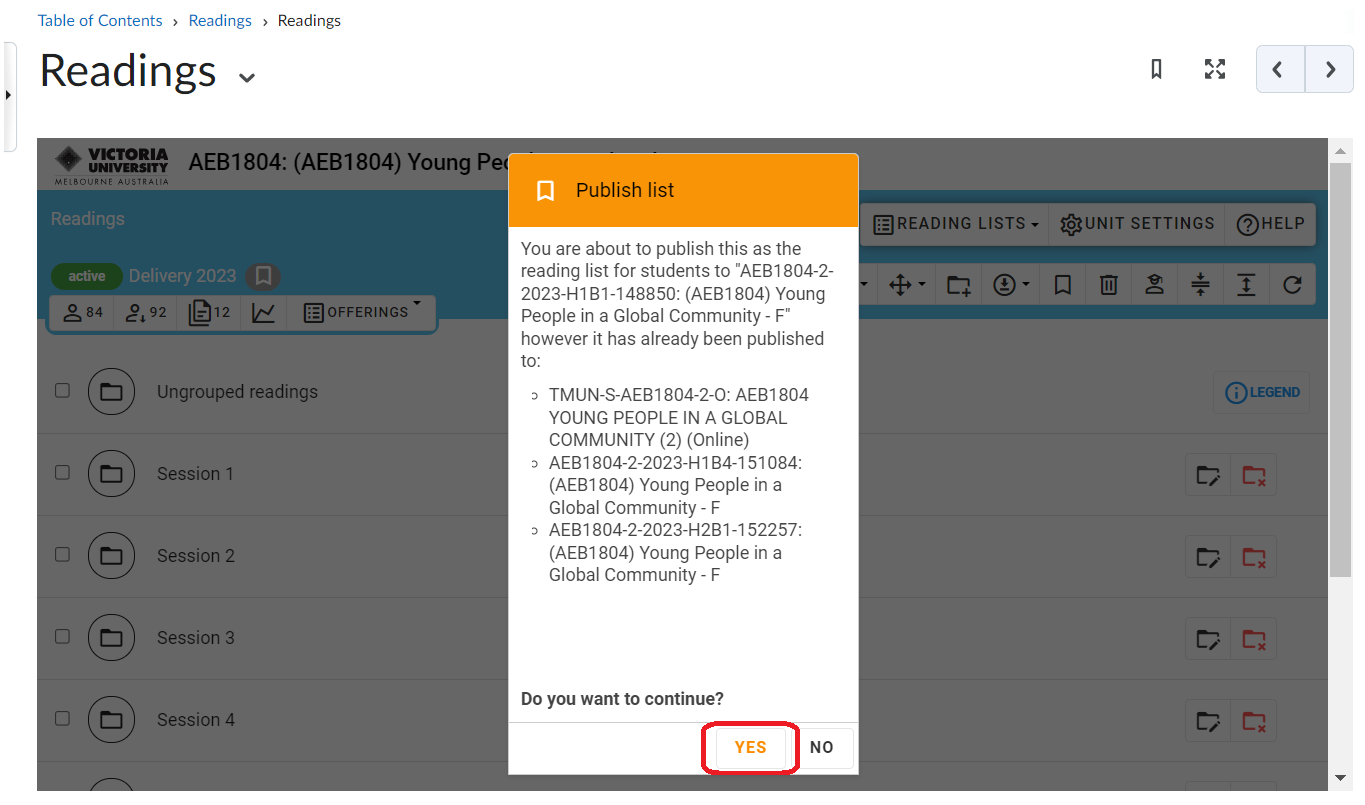 Note: Where the list has been published in another space this in indicated as in the example below. Reading lists can be published in multiple VU Collaborate spaces.
2.5 The reading list is published in the unit space. This is indicated by the 'green flag' next to the Reading List and the Withdraw button being available in the unit space.

Withdrawing a Reading List
At times a reading list may need to be withdrawn before a new list is published. In this case a message is proviced on the screen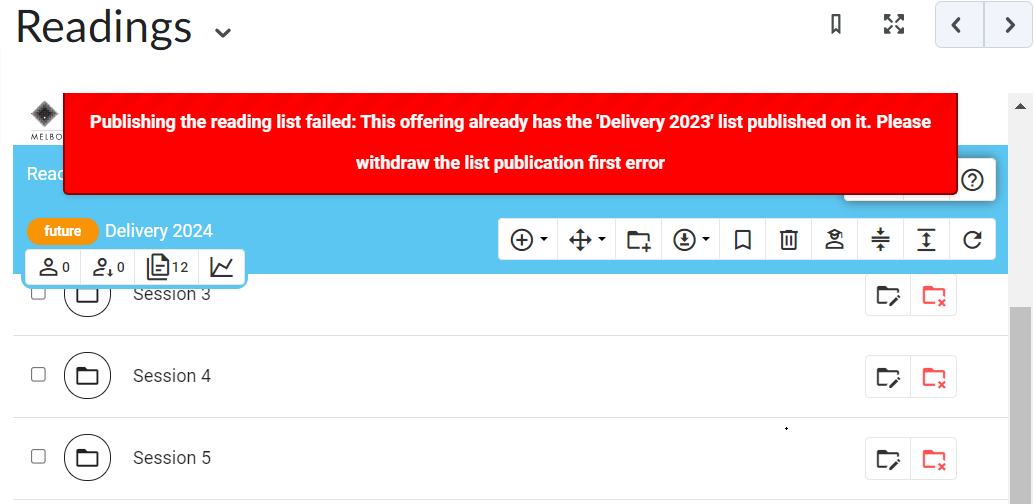 Navigate to the published reading list and WITHDRAW.

The new reading list can then be published.
---
Further Support
Contact us This email address is being protected from spambots. You need JavaScript enabled to view it., for information and resources on technology-enhanced learning, or visit VUCollaborateHelp.vu.edu.au.
Contact ITS Service Desk on (03) 9919 2777 or via self-service servicedesk.vu.edu.au for technical support.