Assessing Campus Pack Wikis
Campus Pack Wikis allow students in a unit space to collaborate, edit and comment on basic web pages. Wikis can support group work and peer review by utilising text, links and media.
To learn how to create or use a Campus Pack Wiki access these guides: Creating a Campus Pack Wiki, Using a Campus Pack Wiki.
Note: If you want to assess a wiki, ensure that in the final step of creating your Campus Pack Wiki, you tick the Create a Grade Book Entry and Add a Grade Item.


Note: We recommend using Chrome or Firefox with Campus Pack. If you are using Safari, you will get a 'login error' unless you enable cookies through preferences.
Below are the steps to assessing Campus Pack Wikis:
---
1. Navigate to the space in VU Collaborate.
2. Click on Learning Space on the Navbar.

3. Find the Wiki that you would like to assess and click the title. In this case, it is simply Wiki.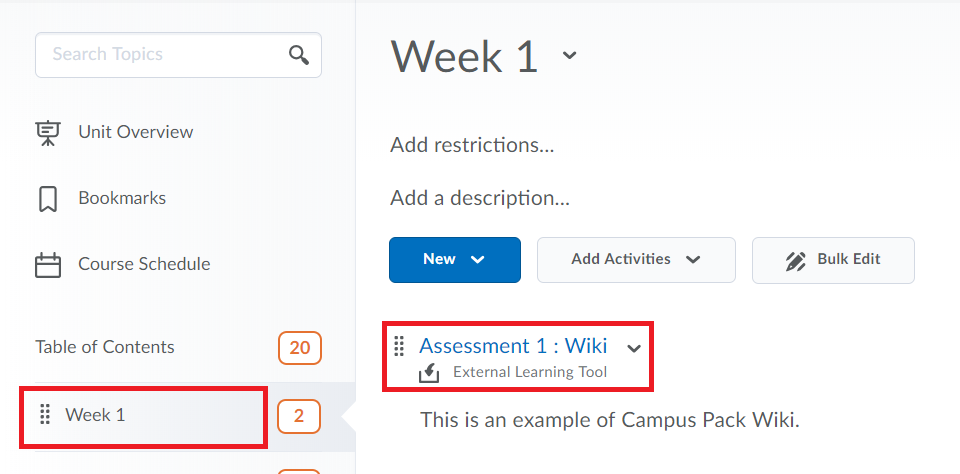 ---
1. The Wiki will appear within a screen on the VU Collaborate Page. You can scroll and click inside the Wiki.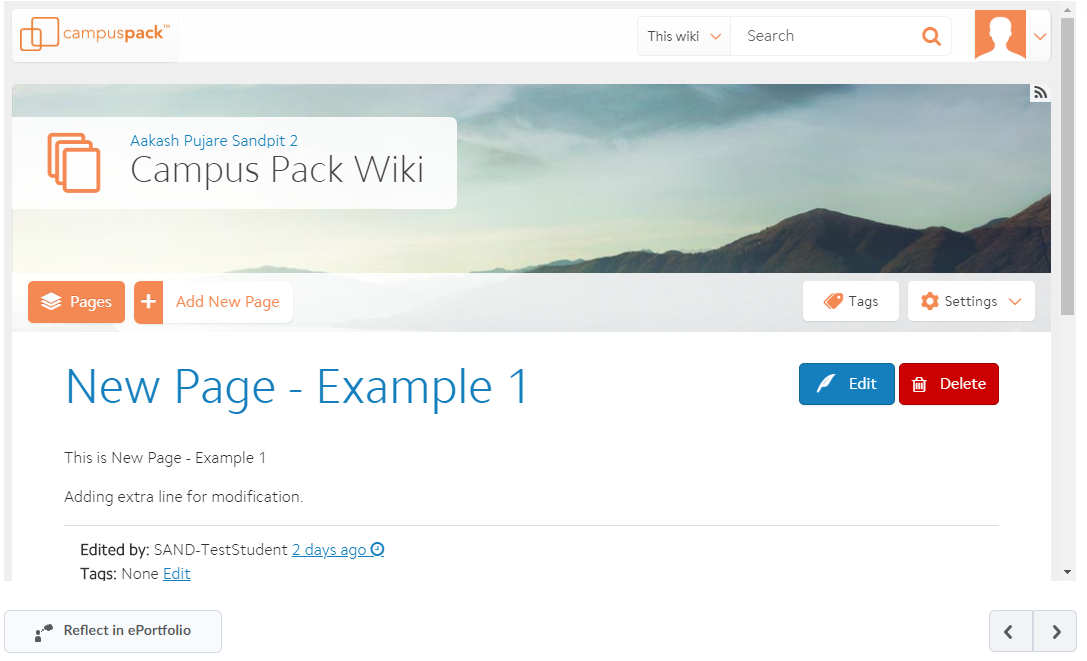 To make assessing easier, we recommend that you click this button

to view your content in a popup window. This way, you can view VU Collaborate at the same time as the wiki.
2. Click Settings to see a drop-down menu of options. From this menu, select Assessment.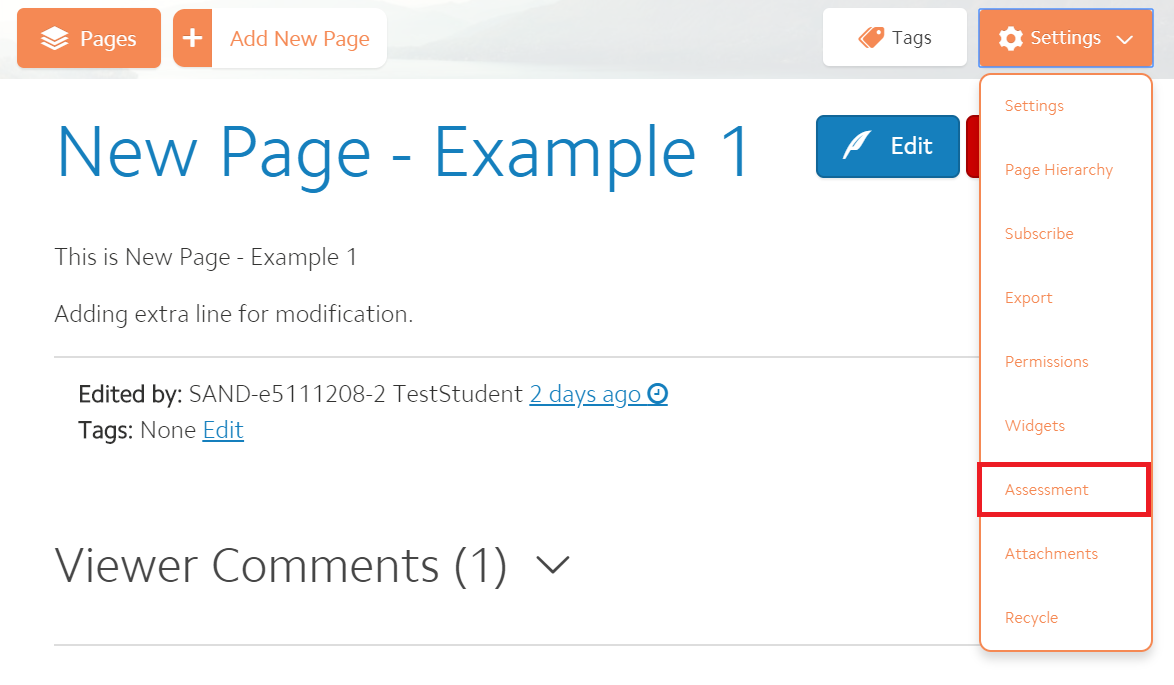 3. Data will appear in different forms in the Assessment section. At the top of the page, there is a Summary. This data represents Total Revisions, Total Views and Total Comments and is shown in the form of pie charts.

4. Scroll down to view the Participants. This will be a list of all people with access to the space and their interaction information. It shows the Last View of Wiki, Total Pages Edited, Total Revisions, Total Views, Total Comments Initiated, and Total Comments.

Any of these titles can be clicked to change the order of participants. For instance, if you would like to view the list from most recent view of wiki to least recent, you would click Last View of Wiki. An arrow will appear next to the title indicating whether it is most recent (down facing arrow) or least (upwards facing arrow).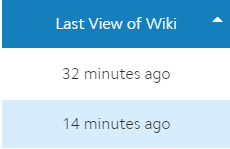 Tip: For a large group of students, use the CTRL + F shortcut on your keyboard to search the web page for a name.
---
The simplest way to grade a Wiki is to have the Campus Pack popup and the VU Collaborate space open side by side.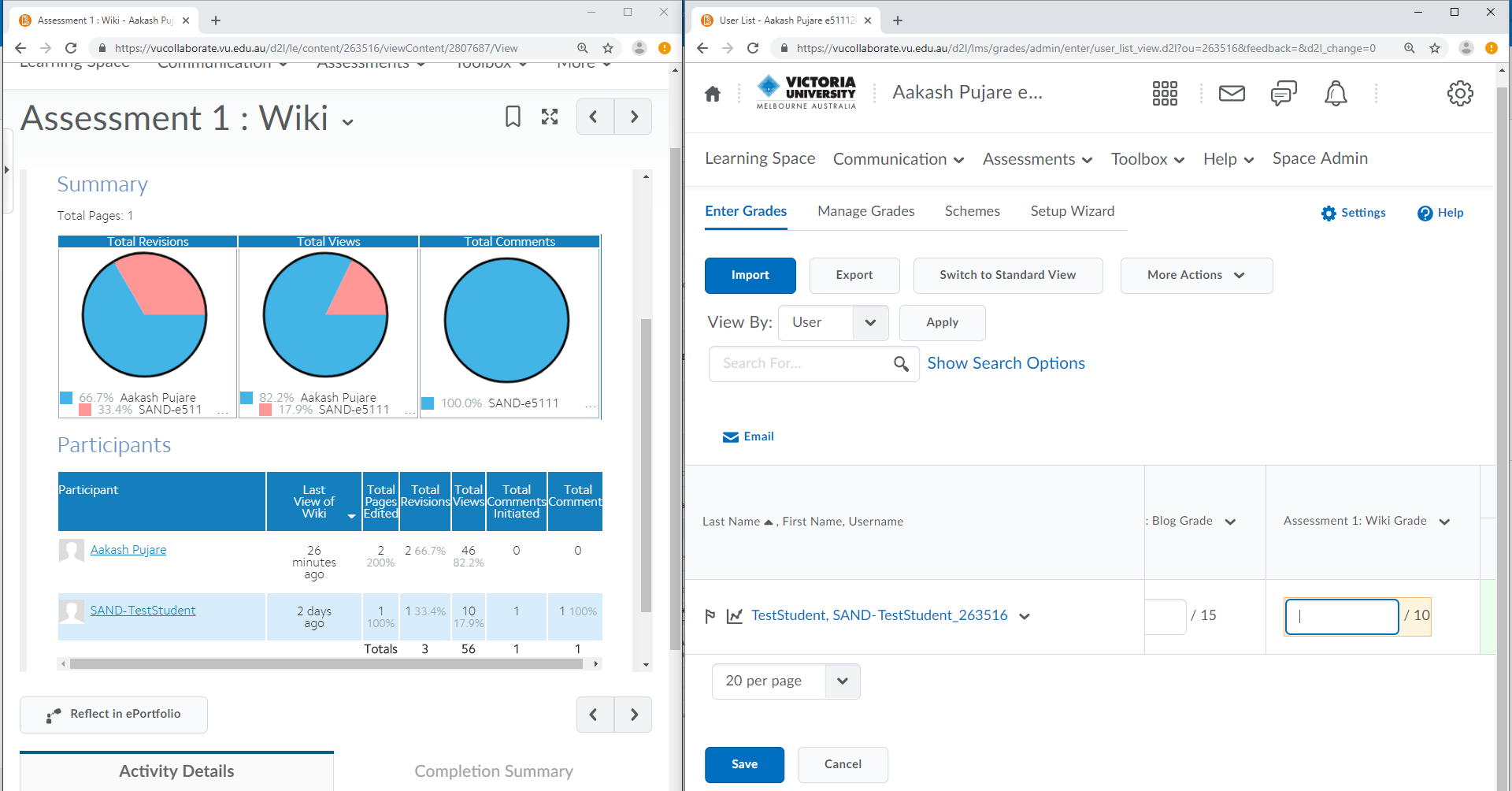 1. On the VU Collaborate navigation bar, click Assessment and then from the drop-down menu, Grades.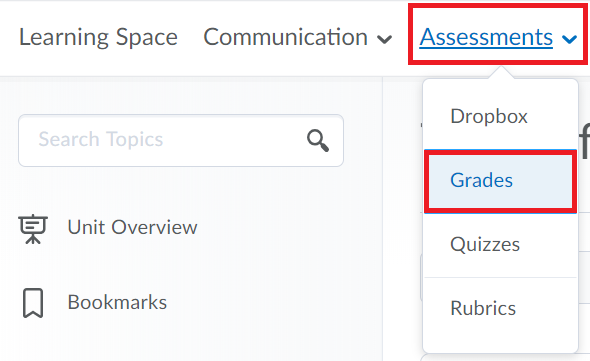 2. Click Enter Grades.
3. There will be a list of students with their corresponding grades. Once you have determined the grade, enter the grade into the box under the prescribed Wiki Assessment title.
Tip: If there is no Gradebook Item created for your Wiki Assessment, you can create a Gradebook Numeric Grade Item.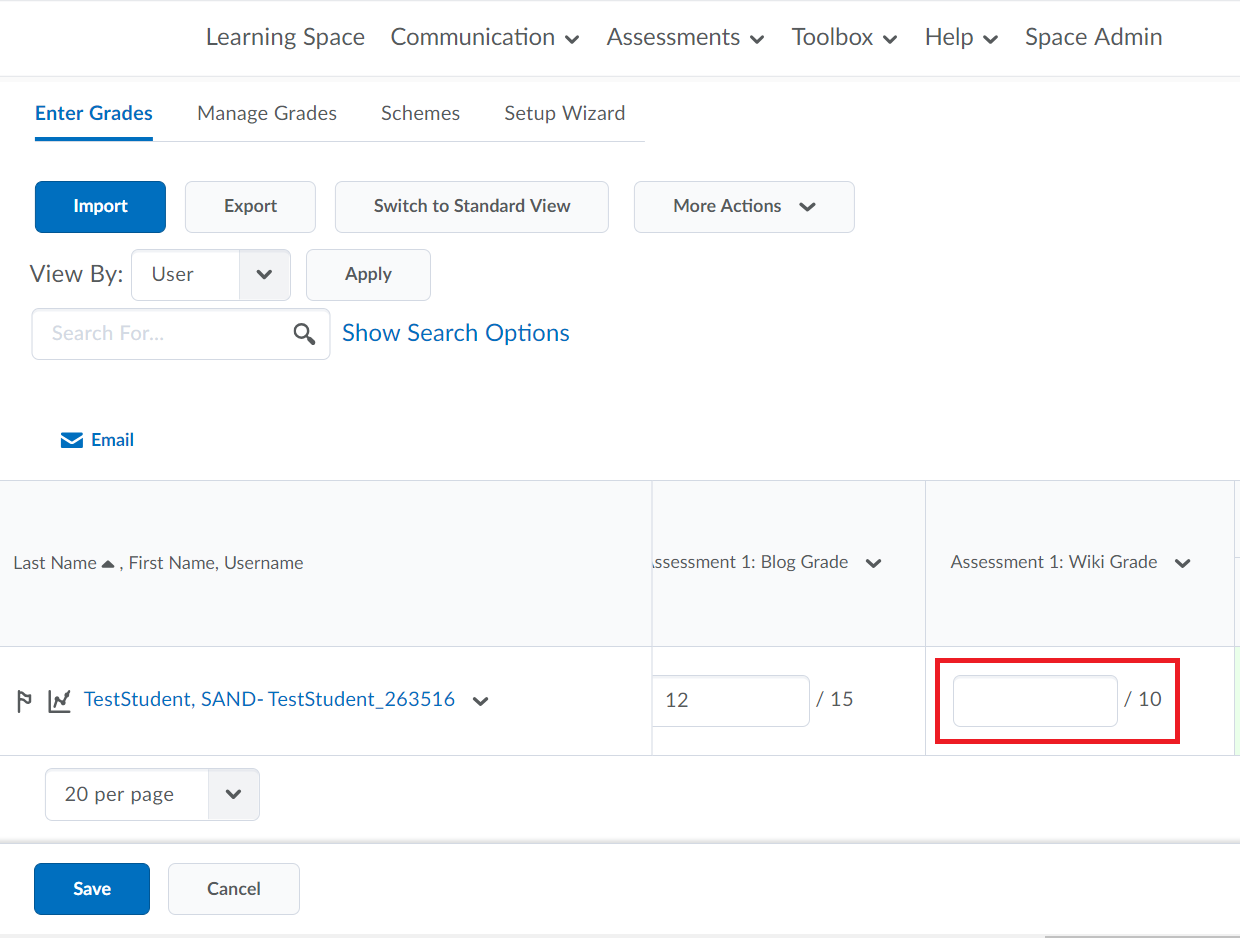 4. Click Save.

5. A popup box will appear requesting your confirmation. If you want to proceed, click Yes. To return to the grading menu, click No.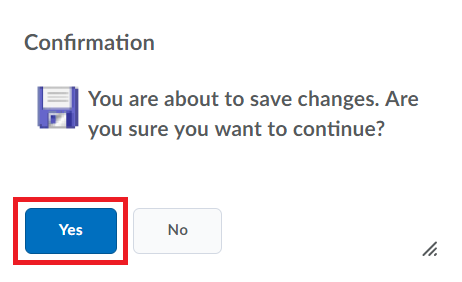 6. Once confirmed, the grade will be added and included in the final calculated grades.
7. Grading is now complete. Repeat this process for every student that you would like to assess.
---
Further Support
Visit the VU Collaborate Help site at https://vucollaboratehelp.vu.edu.au for up to date information and resources on blended learning or email This email address is being protected from spambots. You need JavaScript enabled to view it..
Contact ITS Service Desk on (03) 9919 2777 or via self-service http://servicedesk.vu.edu.au for further technical support.