Creating New Sandpit Spaces
As a VU staff member, you automatically have access to your personal Sandpit which is an online area for you to explore, learn and create in VU Collaborate. You can create additional Sandpits (up to 5), to facilitate designing content for multiple units or subjects, by following the steps below.
Sandpits are not used for delivery with students; all content you intend to use for delivery will need to be copied to a Master Space at least two weeks before the beginning of the teaching period.
Step One: Log into VU Collaborate Manager
---
1. Log into MYVU portal.
2. In the Application access section, click the VU Collaborate Manager.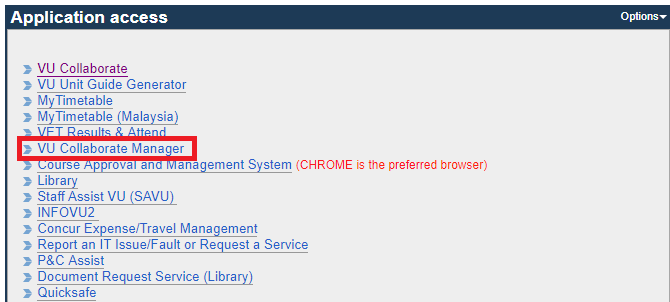 Step Two: Creating a Sandpit Space
---
In the Home screen for VU Collaborate Manager you can search for spaces that have already been created to view, update and delete them.
On the right side of the screen is the section for managing your Sandpits.


1. Click the New Sandpit button to create a sandpit space.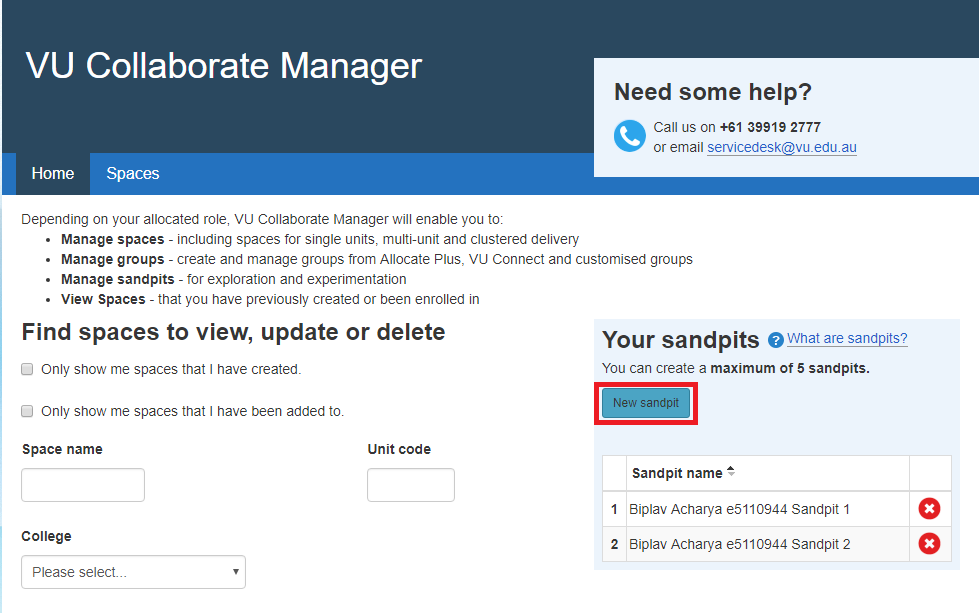 2. A confirmation message will be displayed and a new sandpit space will be added to the bottom of the list of current sandpits.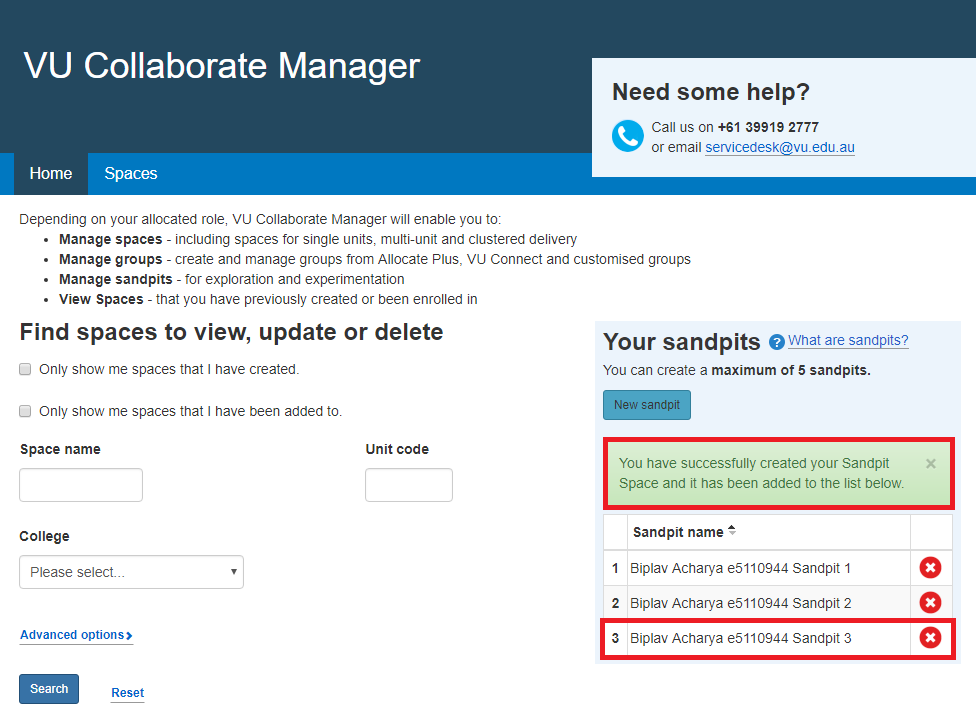 3. If you want to delete a sandpit, click on the

icon to the right of a sandpit.
You can have a maximum of 5 sandpits. If you already have 5 sandpits, you need to delete one in order to create a new one.
Step Three: Confirmation of Creating a New Sandpit
---
Next time you log into VU Collaborate, the new sandpit will be available from the Select a course dropdown menu or under the My Spaces widget in the homepage. You can also refresh the page to access it.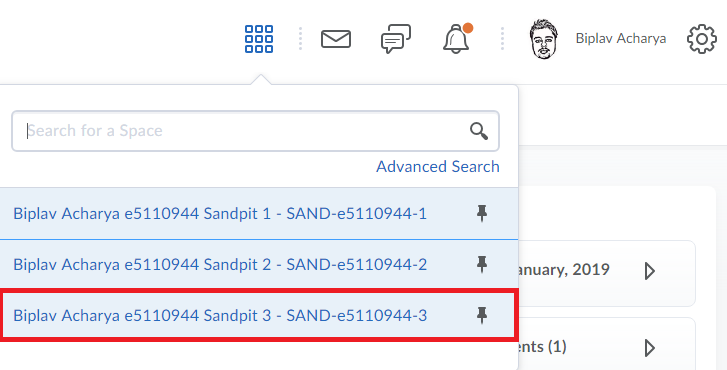 ---
---
Further Support
Visit the VU Collaborate Help site at https://vucollaboratehelp.vu.edu.au for up to date information and resources on blended learning or email This email address is being protected from spambots. You need JavaScript enabled to view it..
Contact ITS Service Desk on (03) 9919 2777 or via self-service http://servicedesk.vu.edu.au for further technical support.