Impersonating a Test Student

In VU Collaborate, you have the ability to experience a space from a student's perspective by using the Impersonate option. For this purpose, each VU Collaborate space has a TestStudent, space name/code in the Classlist. By impersonating the test student you can view content exactly as a student does, attempt quizzes as a student, use a checklist and more.

Following are the steps to Impersonating a Test Student:
---
1. Navigate to your Space Admin.

2. Select Classlist.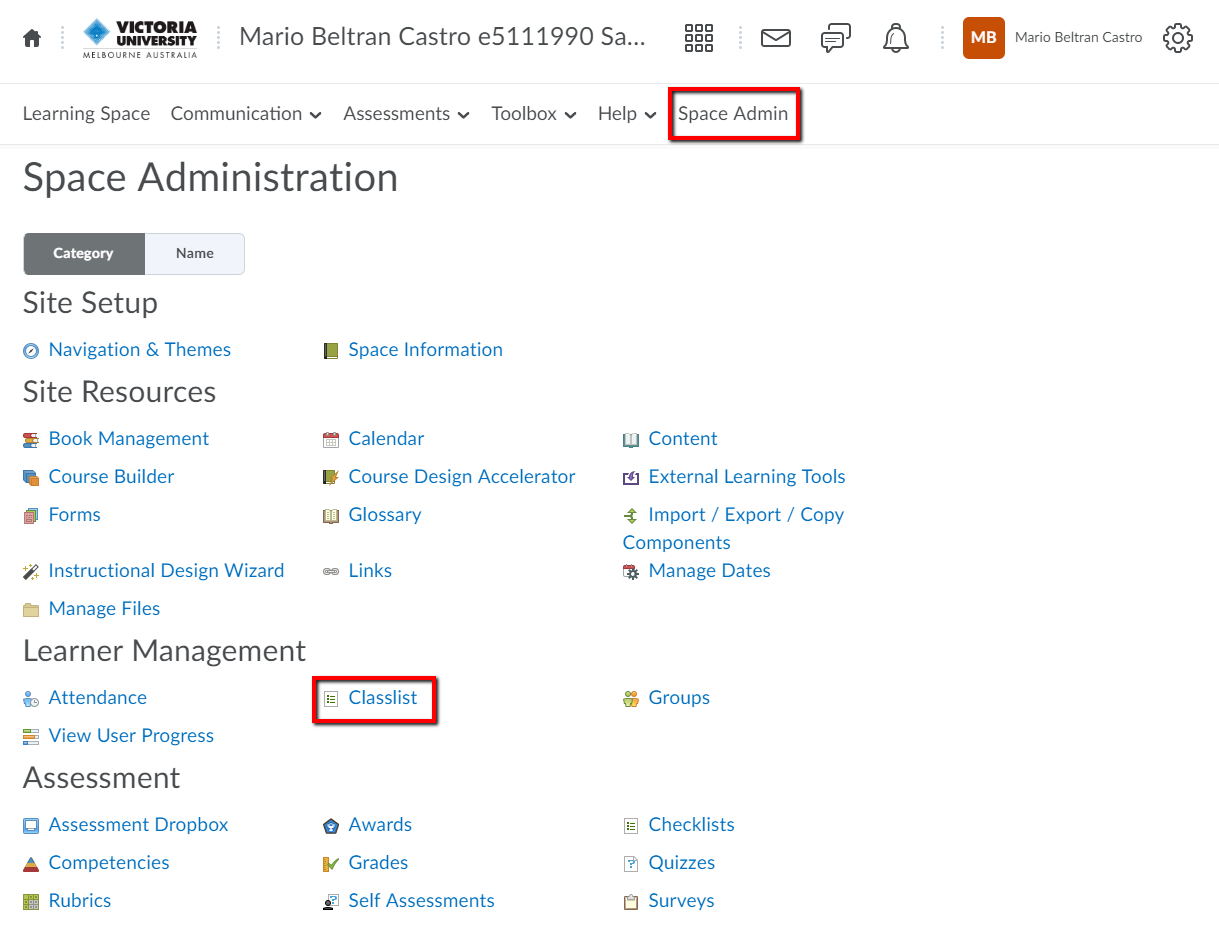 ---
1. Click on the box next to Search For and type in TestStudent then click the search icon

.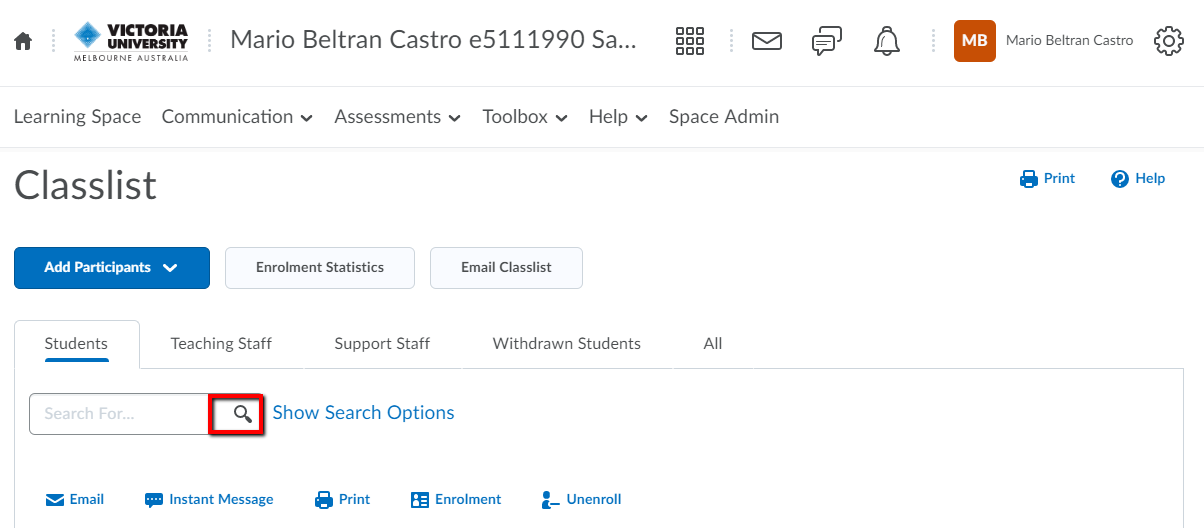 ---
1. Click on the dropdown arrow located on the right of the student's name.
2. Select Impersonate.


3. Click Yes on the confirmation prompt.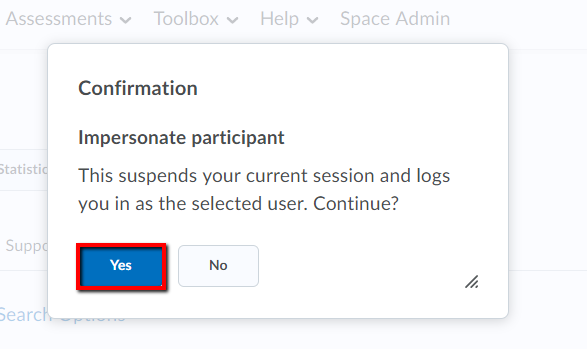 3. You will now be able to view and use your space as a student would. In this view, the test students name will appear in your minibar.



---

1. To stop impersonating the test student and go back to your own login, click the name in the minibar at the top right of the screen.

2. Click X icon next to Impersonating.



---
Further Support
Visit the VU Collaborate Help site at https://vucollaboratehelp.vu.edu.au for up to date information and resources on blended learning or email This email address is being protected from spambots. You need JavaScript enabled to view it..
Contact ITS Service Desk on (03) 9919 2777 or via self-service http://servicedesk.vu.edu.au for further technical support.