Using "My Folders" in Panopto
Personal Folders provides you with a private sandbox for creating and sharing videos. When accessing Panopto you have access to four different folders : Home, My Folder, Shared with Me and Everything. Creating content within 'My Folder' allows you to create, test and share your content allowing you to review and become confident before embedding your content into unit spaces or sharing links.This help guide demonstrates how to create a new recording within 'My Folder' and utilise Personal Folders.
---
1. In order to add a Session to your personal folder, select My Folder from the left navigation bar.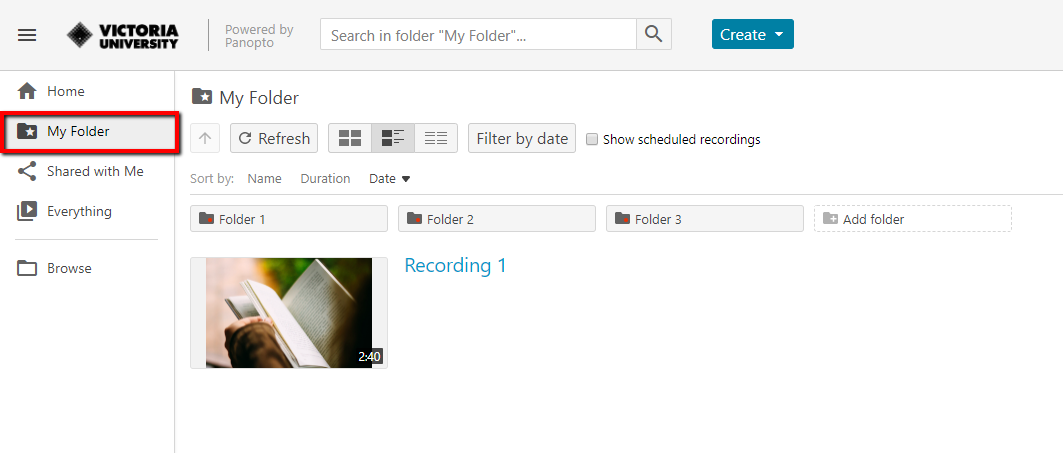 2. Click on the Create button to record a new session or upload video files to My Folder.

---
In order to create a new Panopto folder within your Personal Folder, you have two options:
1.1Navigate to My Folder and select the Add folder button

1.2 Select Create -> New Folder and confirm that Parent Folder is set to My Folder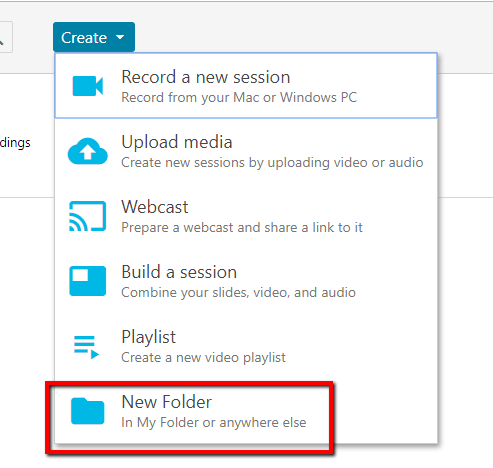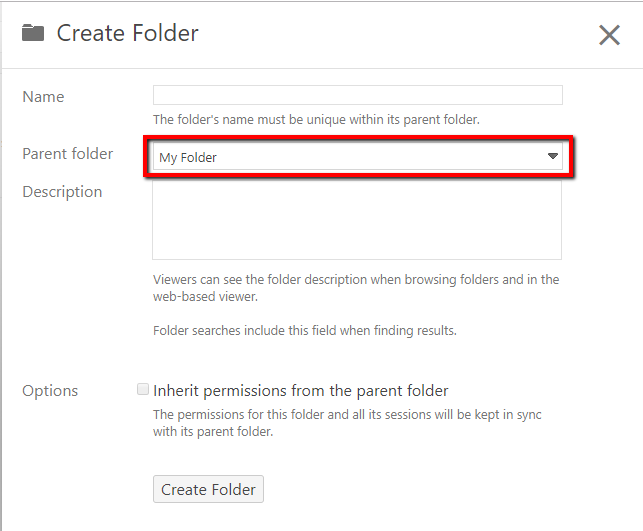 ---
---
Further Support
Visit the VU Collaborate Help site at https://vucollaboratehelp.vu.edu.au for up to date information and resources on blended learning or email This email address is being protected from spambots. You need JavaScript enabled to view it..
Contact ITS Service Desk on (03) 9919 2777 or via self-service http://servicedesk.vu.edu.au for further technical support.