Panopto iPhone App
This guide will show how to use the Panopto app for videos you record on your iphone or iPad. The recordings are taken on a phone or tablet as you would usually take a video and the Panopto app acts as a mediator between the recording on your device and Panopto in VU Collaborate. The Panopto app can also be used to view material that you have access to that is otherwise in VU Collaborate.
This guide will cover:
1. Find the Panopto app in the app store and download it for free.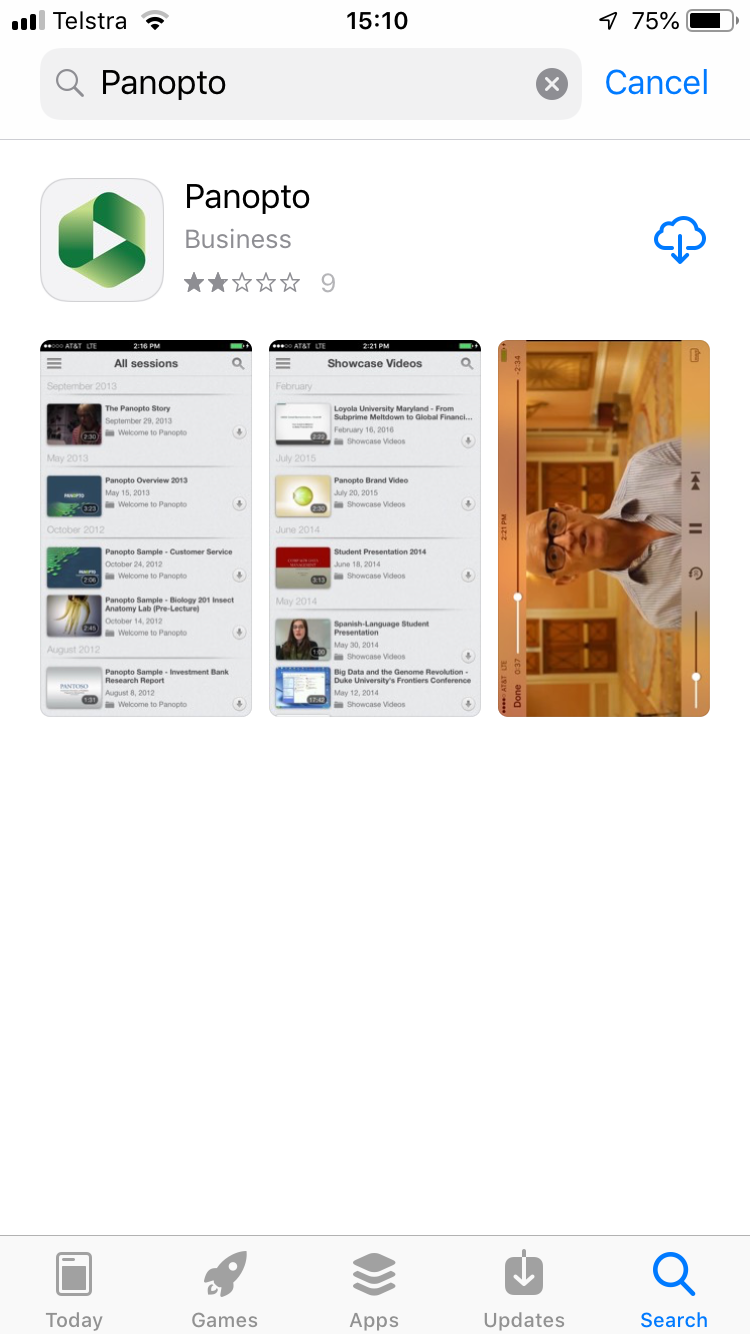 1. Enter your VU email address, then Next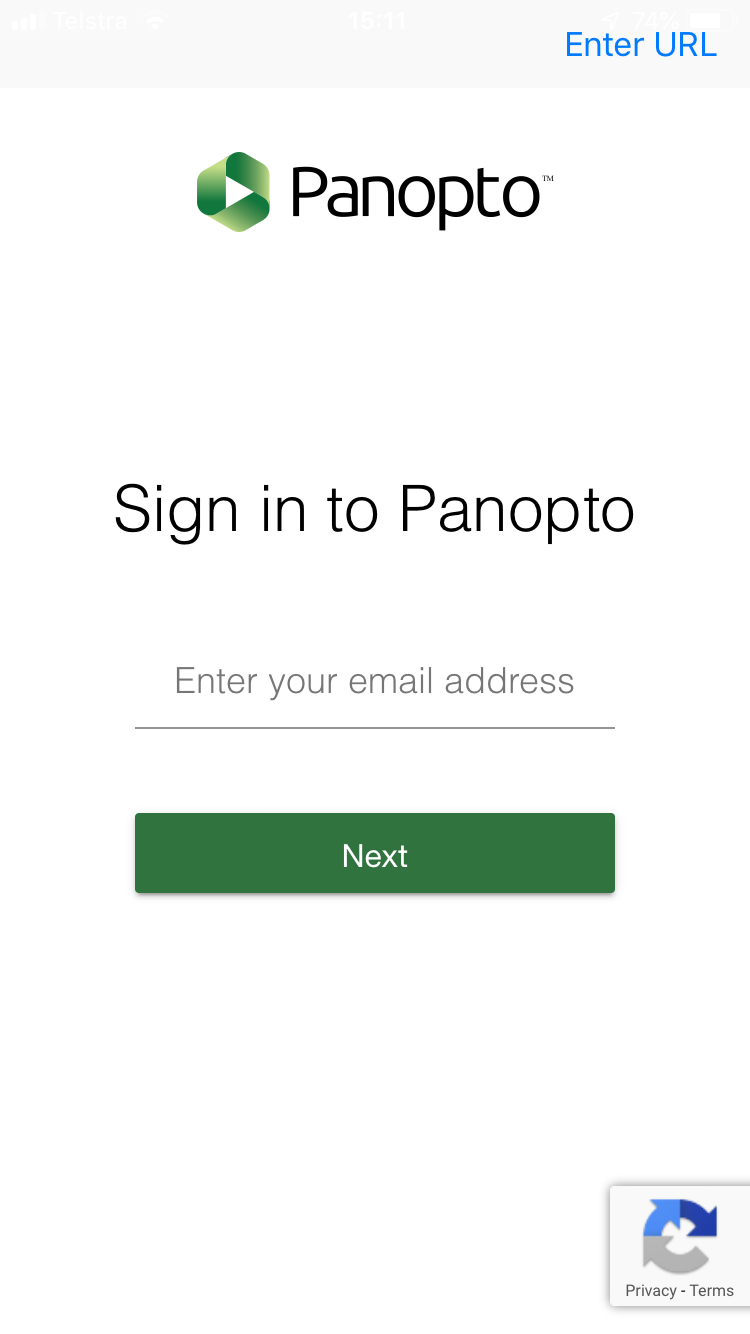 2. Choose vu.ap.poanopto.com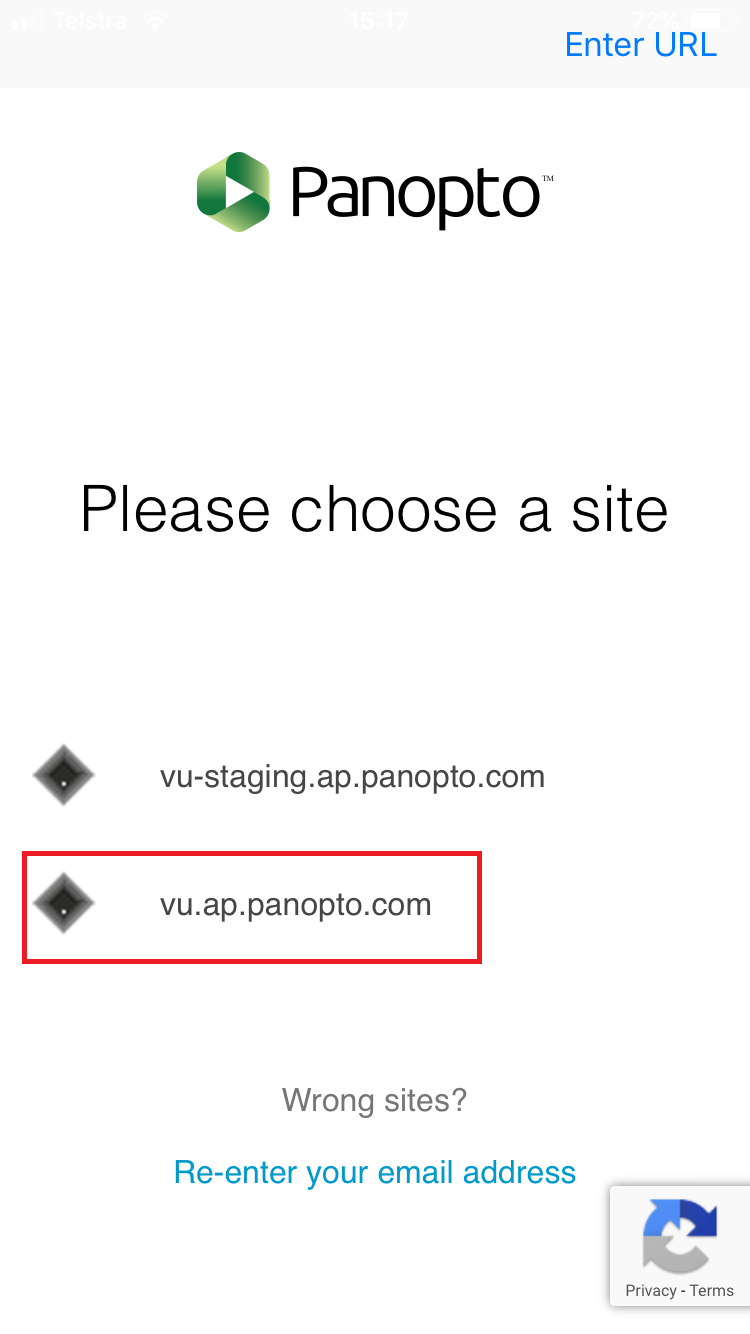 3. Click the dropdown arrow to Sign in with Victoria University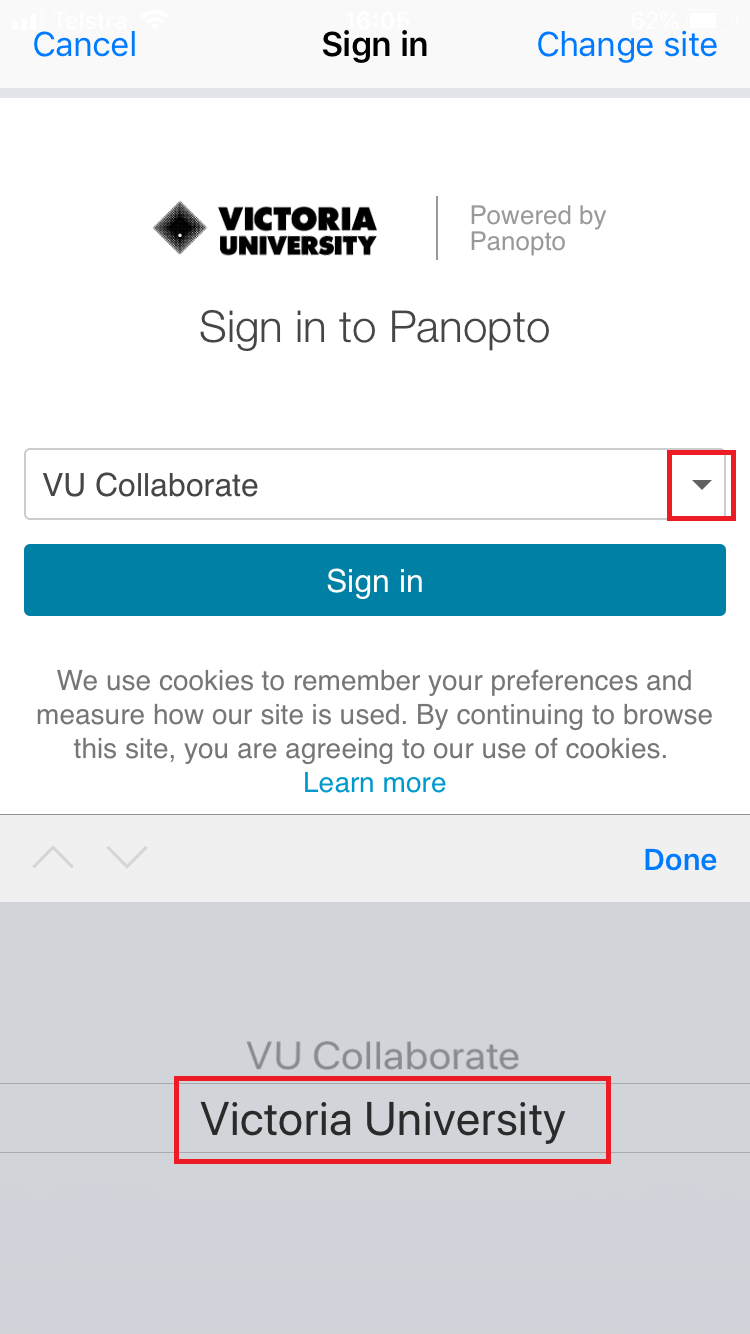 1. The landing screen shows you All sessions, latest at the top. You can choose to view or download the video for viewing offline.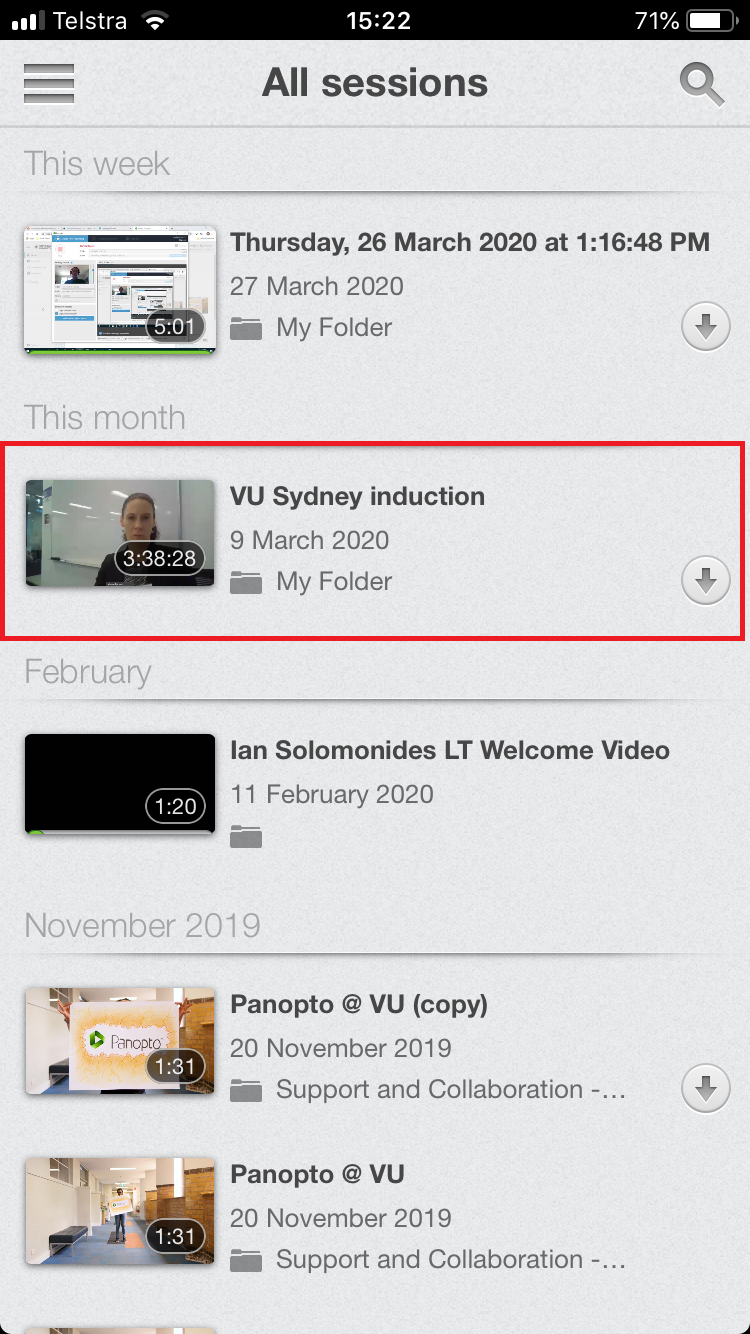 2. It is best to view videos horizontally. When viewing you can access the video's Table of Contents, make Comments, take Notes and Search the video.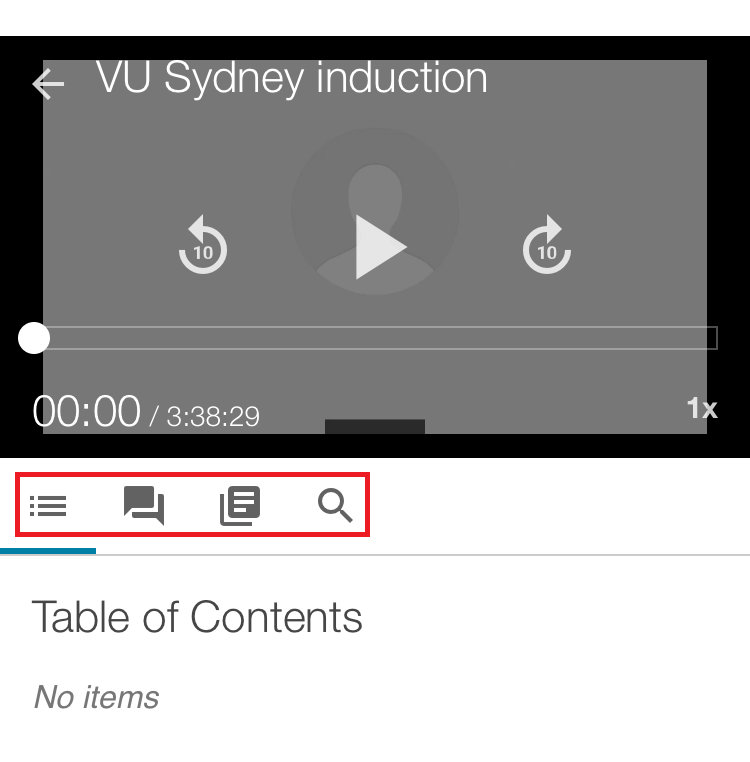 1. To record and upload, click the menu icon for more options.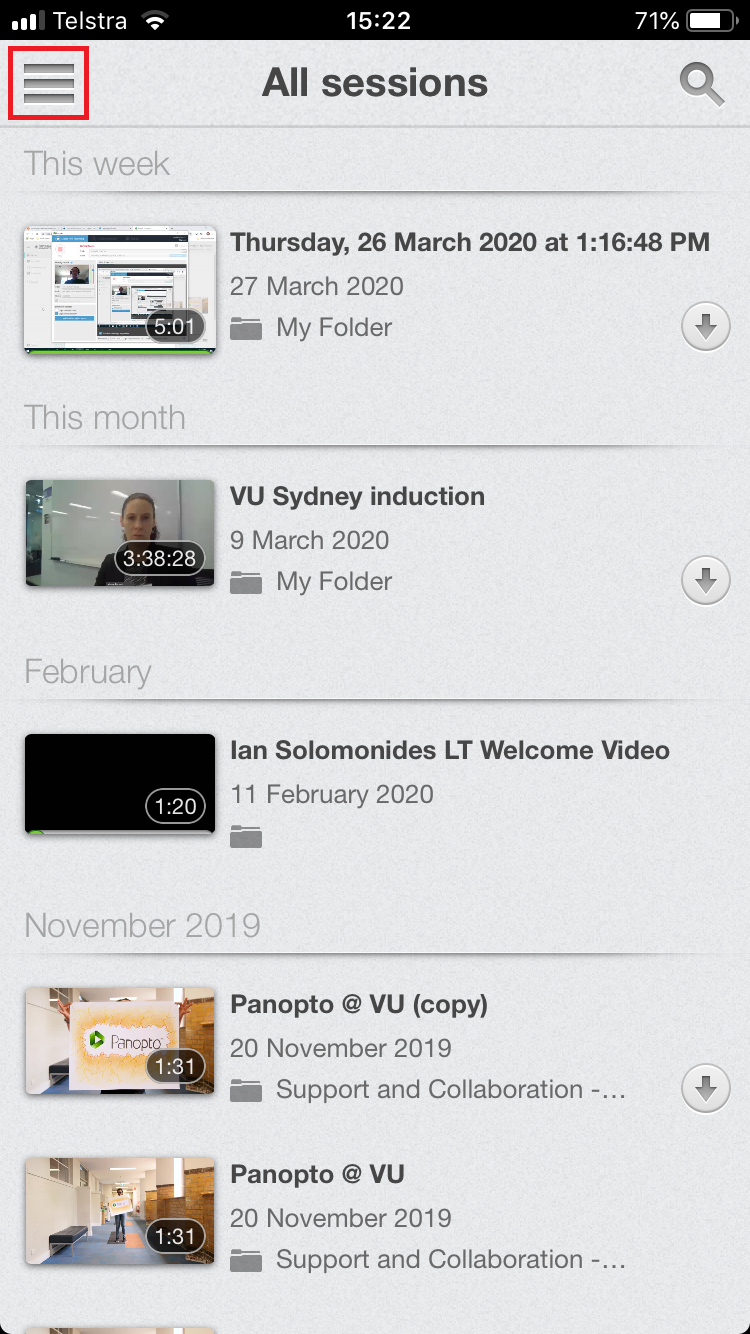 2. Click Record & Upload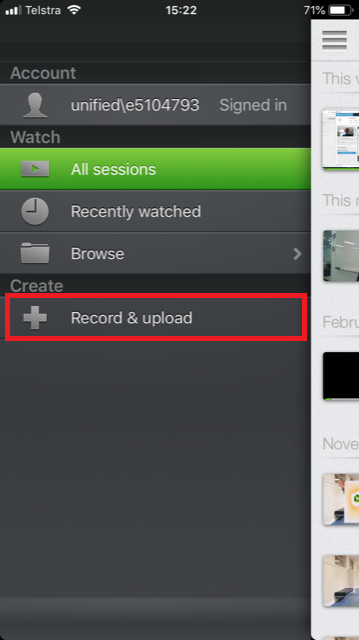 3. You will be prompted to choose a folder for your video. Click Browse to search for the corercrt folder.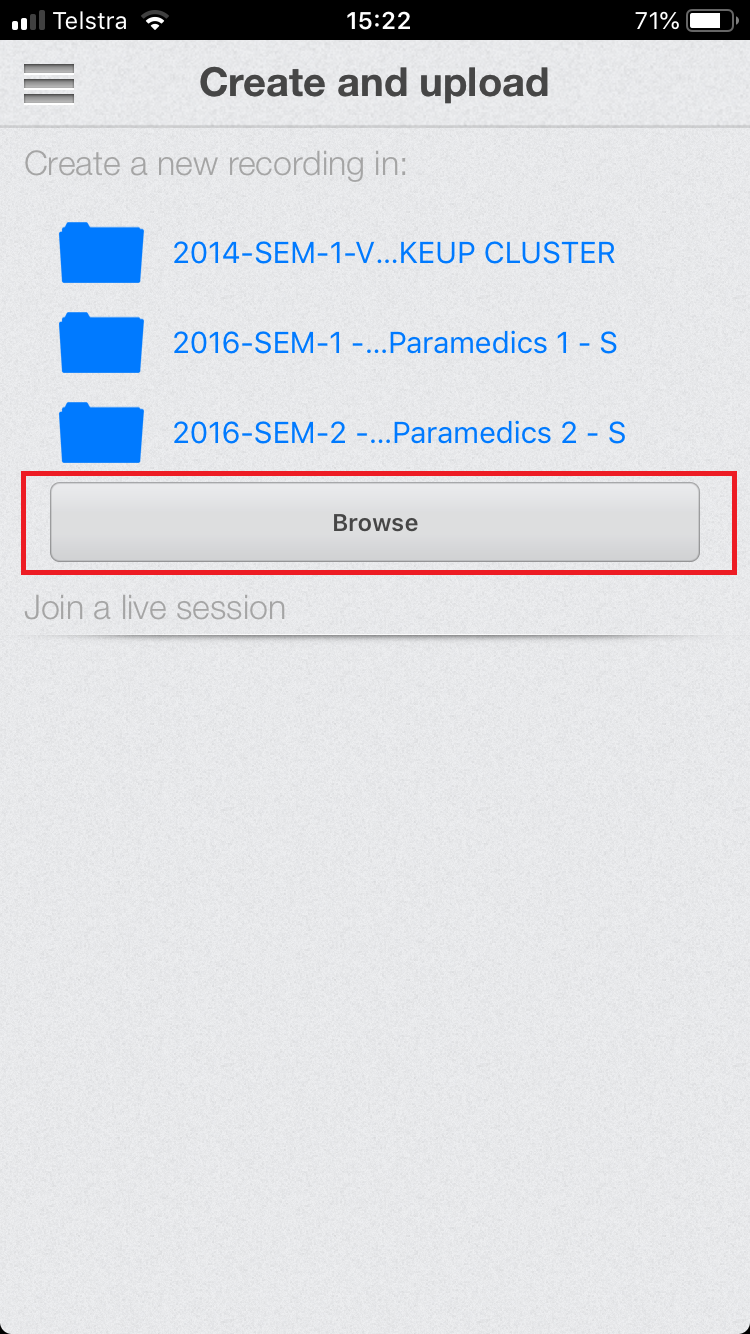 4. Then scroll to find a unit, sandpit or My Folder, which is your personal Panopto folder. You can easliy move and share videos at a later date.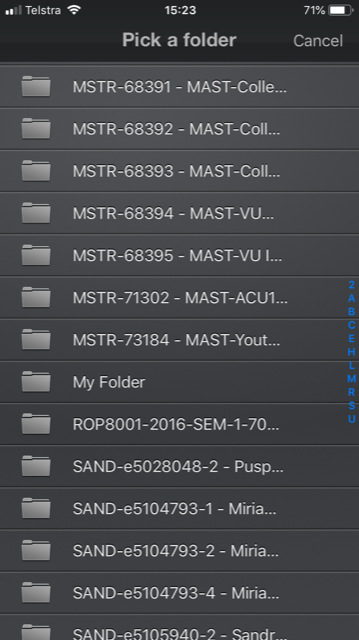 5. From this screen you can Upload a video from your phone (make sure you allow Panopto to access you Photos).
4. You can also Record a video (make sure you allow Panopto to access you camera and microphone).

7. You need to you allow Panopto to access you Photos to upload a video and allow Panopto to access your camera and microphone to record a video.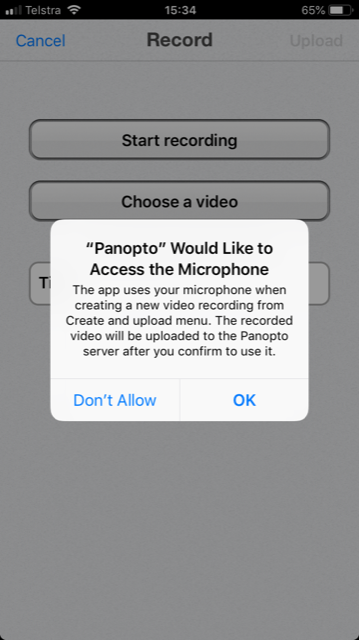 8. Once you have recorded your video, you can choose to Retake, Play or Use. You will be prompted to give it a Title if you have not already.