How to use Panopto on Android
The Panopto application can be used on any type of android phone to access, upload or download your unit's videos. This includes popular makes of phones such as Samsung, LG, Google, Oppo, Sony, HTC, Nokia and more. You can upload videos filmed on your phone and share them with your unit or watch videos already in your unit.
This guide will cover:
---
1. Search for the Panopto app in the Google Play Store or click the link below.

2. Click the Install button and enter your university email to log in. Tap Next to continue.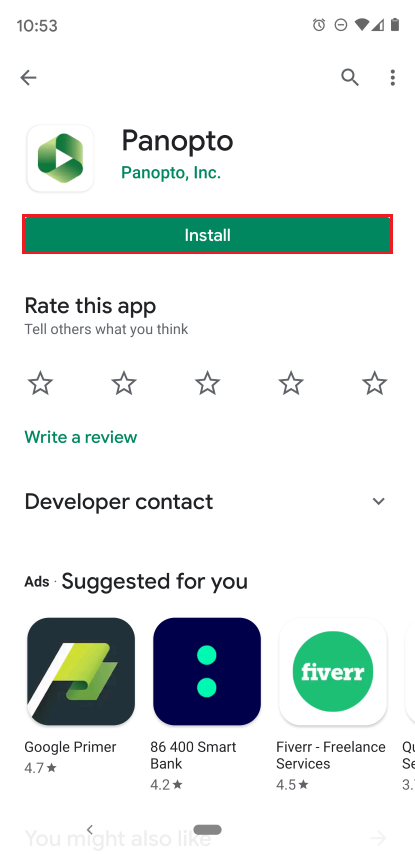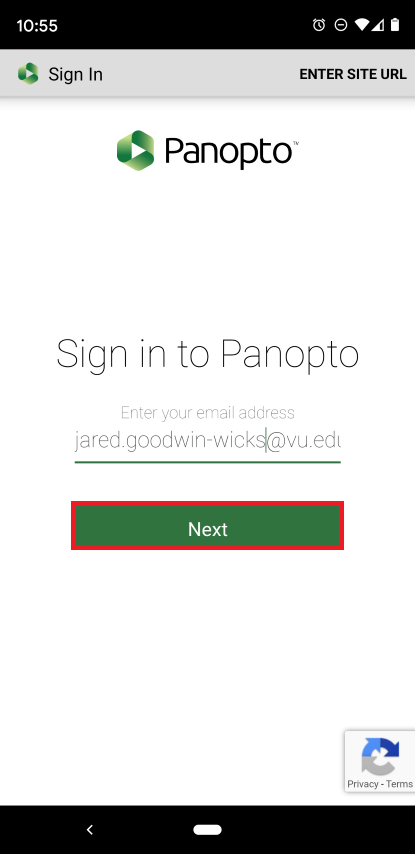 4. Tap on VU Collaborate and select Victoria University.

5. This will open the VU Collaborate page to link the app to what units you are enrolled in. Enter your e number and password then click Log in.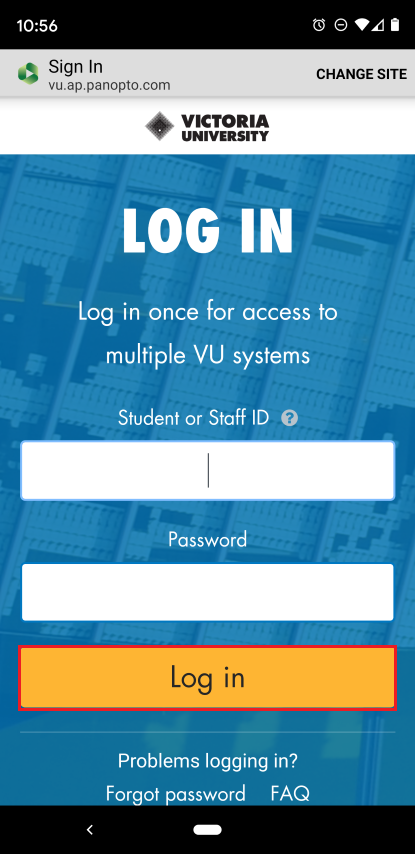 ---
1. Once you have logged into Panopto you will arrive on the Panopto home page.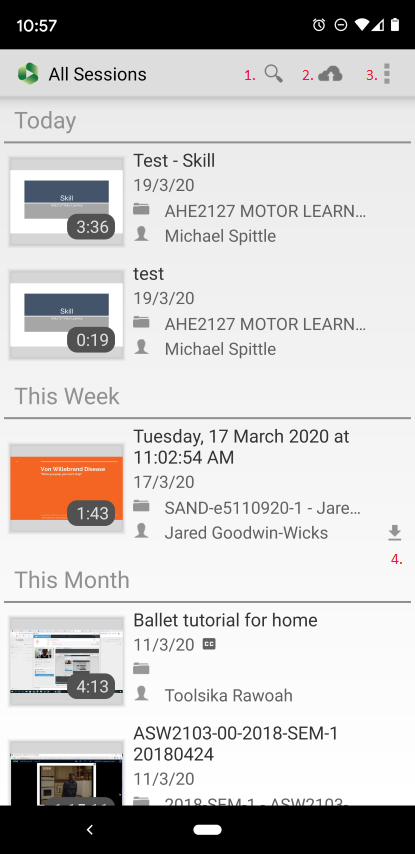 2. On the Panopto home page you can (by number):
Search for videos by title name
Upload videos from your phone
Access the settings and further options
Download videos to watch later without internet.
3. Tap on the 3 dots icon (3) to open the settings and options menu.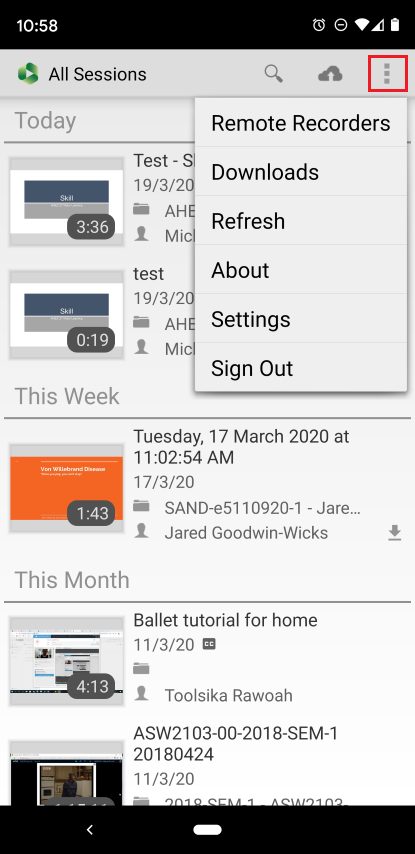 Remote Recorders: This option allows you to connect to external cameras that you have been given access to. You can record from these cameras for later upload. Contact ITS if you need to add a remote camera to Panopto.
Downloads: Once you download a file for later watching without and an internet connection, they can be found here.
Refresh: Refresh your list of available videos after uploading a new one.
Settings: Adjust and phone-specific settings for Panopto
Sign out: Sign out of your VU Panopto Account.
---
1. Tap on the Upload button.




2. Choose the unit folder that you want to upload the video file to.
You can upload test files to your sandpit folder (SAND-eNumber)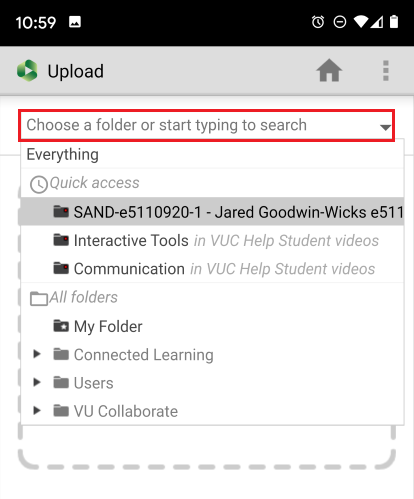 3. Tap on the choose video or audio files text.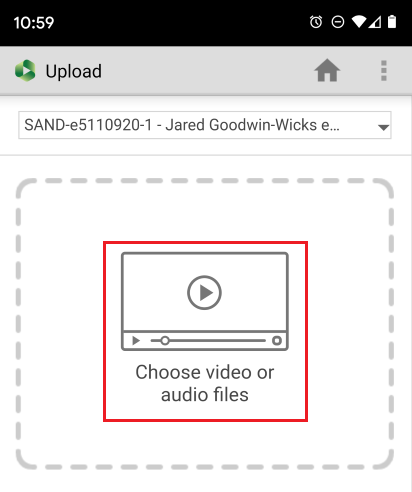 4. This will open the Files app on your phone where you can select a video for upload. You can refine the selection by tapping Videos.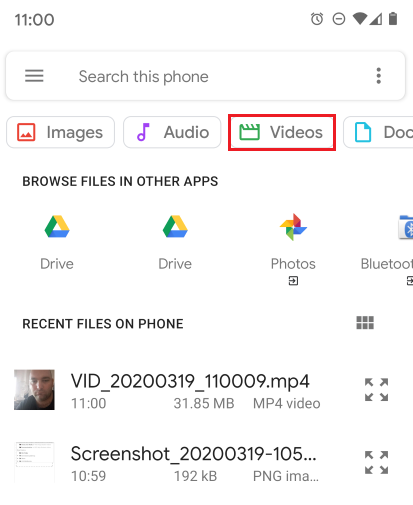 5. Tap to select the video you want to upload to Panopto.
This will send the video for upload. Here you can add more videos for upload or click stop to remove a video or stop uploading. The larger the video file the longer it will take to upload. It is recommended that you upload videos using University WiFi and not your personal phone data.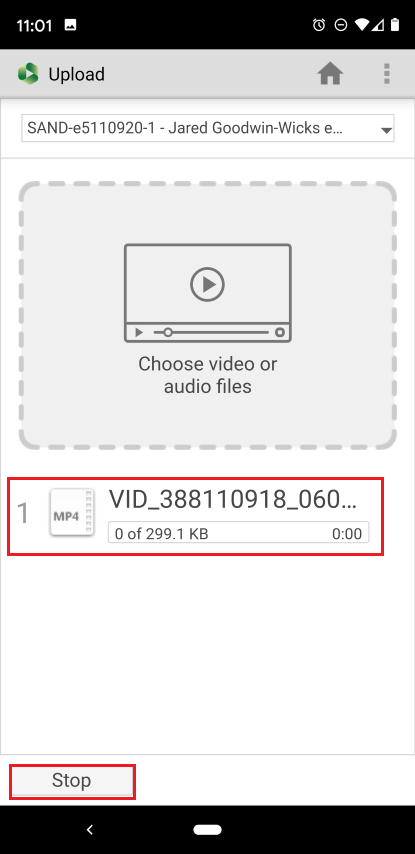 6. A successful video upload will display a green tick next to the file name when completed.



---
1. To view a Panopto video, simply tap on the file entry.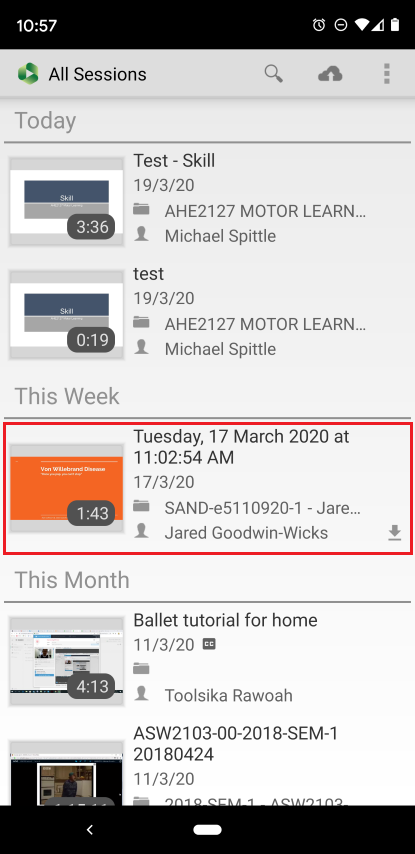 2. This will load the video player. Here you can skip to time-coded sections, type messages and add notes on videos. Students will see these when viewing the video at that time-code.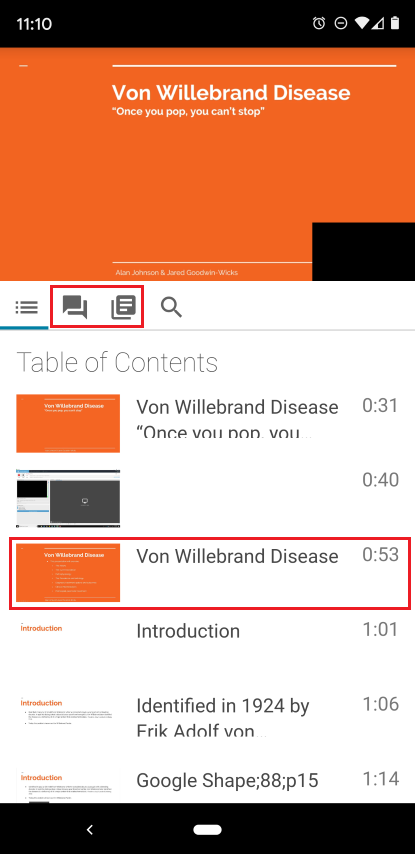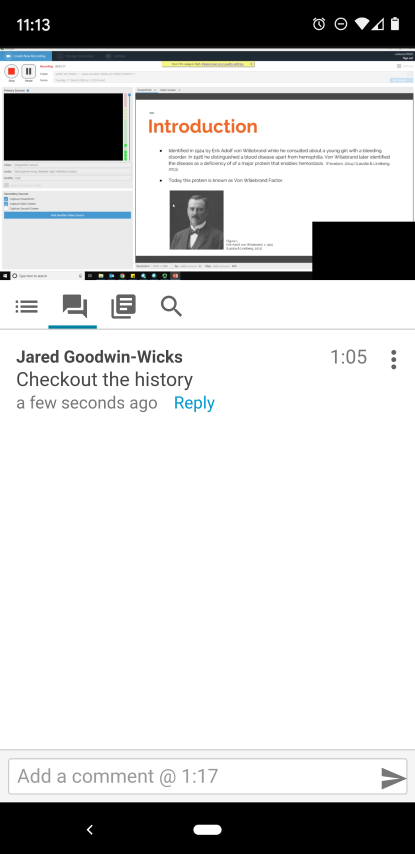 3. A video in Panopto can be controlled in both portrait and landscape orientation. Viewing in landscape orientation will also make the video larger.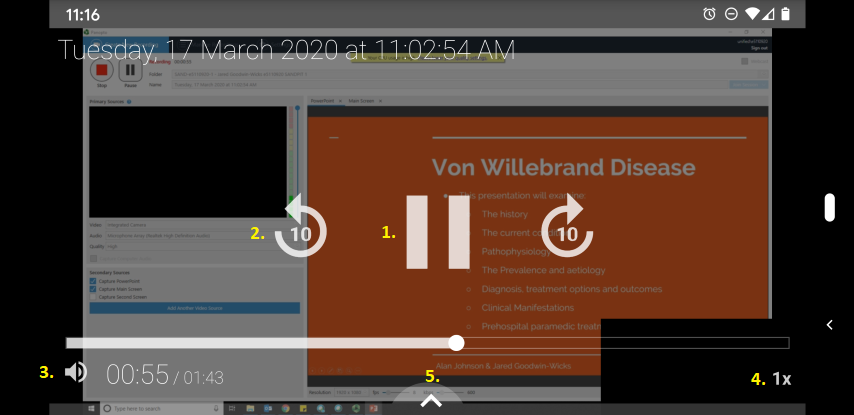 4. You can control a Panopto video by the following:
Pause/play the video.
Skip forward or backwards 10 seconds.
Mute or adjust the volume.
Adjust the speed of video playback to make the video play quicker or slower.
View the notes, messages or search the video.
---
1. You can download a video for watching when you may not have internet or want to conserve data (on the train for example).
2. Tap on the download icon for the video you want to save. Its progress is marked by a progress bar and will show a tick when completed.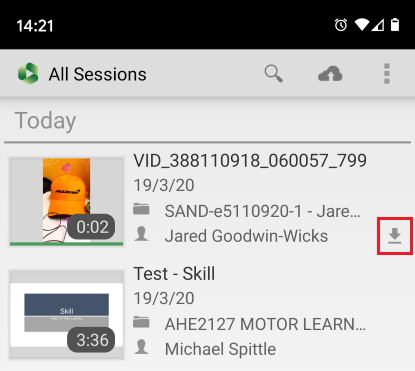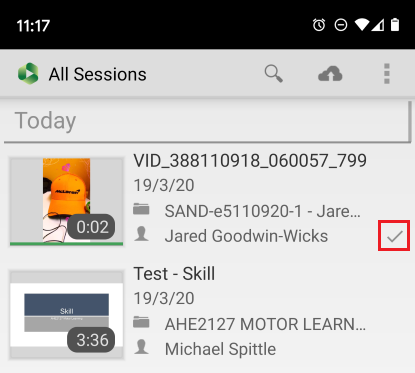 3. To watch a downloaded video, tap on the three dots icon and select Downloads.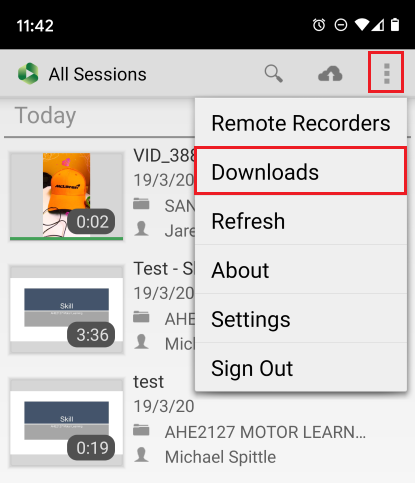 4. This will load all downloaded videos into one page for watching.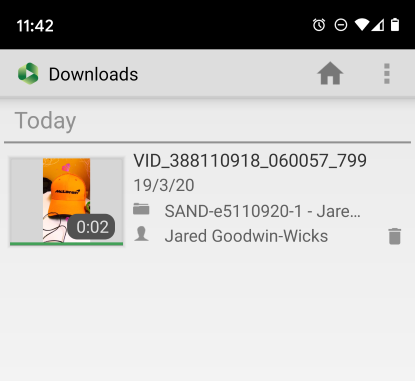 ---
Further Support
Visit the VU Collaborate Help site at https://vucollaboratehelp.vu.edu.au for up to date information and resources on blended learning or email This email address is being protected from spambots. You need JavaScript enabled to view it..
Contact ITS Service Desk on (03) 9919 2777 or via self-service http://servicedesk.vu.edu.au for further technical support.