Getting started with the Dropbox - Originality Check
The Dropbox - Originality Check is easy to set up in VU Collaborate. Just a few clicks and every assignment submitted to the dropbox folder will be checked against other student work, websites, journals and textbooks.
Follow the steps below to get started.
---
1. In your VU Collaborate space on the navigation bar, click Assessments then Dropbox - Originality Check.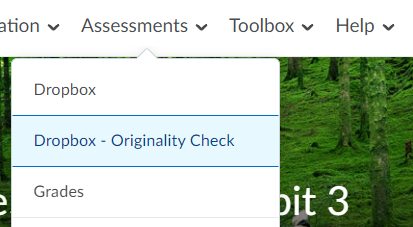 2. In the Assignment Overview, for each Assessment Dropbox you can (1) turn on the Plagiarism Originality Check and optionally (2) allow students to view their reports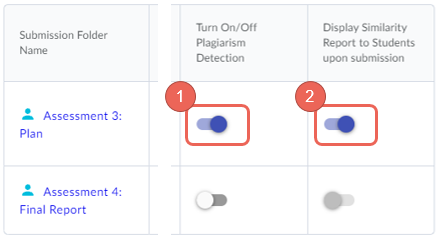 ---
After students have submitted assignments to the assessment dropbox folder, you can view reports in the dropbox - originality check.
1. Select Assessments and then Dropbox - Originality check.


Filter the Assessment submission
There are two ways to start filtering the list of originality check reports.
2. Option one is to click on the title of the assessment that you wish to view the reports for.
This will take you to the Plagiarism Submissions Details tab, with the submissions filtered to the selected assessment.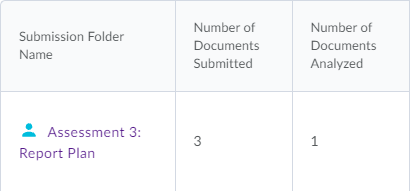 3. Option two is to move directly to the Plagiarism Submission Details tab, then click the Filters button to reveal the filter options.
These options include:
Assignment: Same as the Assessment dropboxes
Section: Unit code, campus location, and program
Submission status: any, submitted, rejected, processing, analyzed and error
Sort: Submission date or highest plagiarism score
Group Category: Allocate+ or groups you have created
Select your options, then click Apply Filters.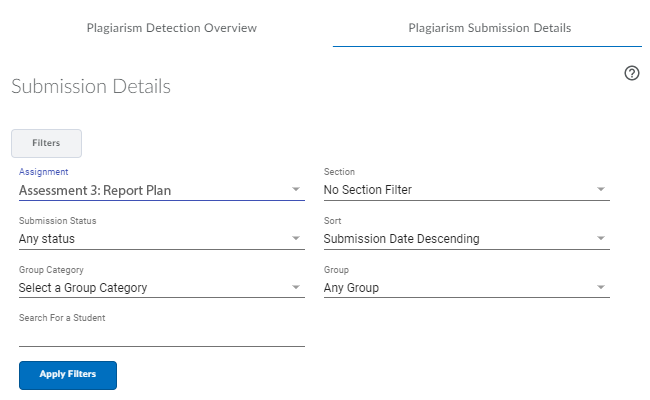 Show submission details and view the report
4. To access the report, click Show Details and then click on the title of the document.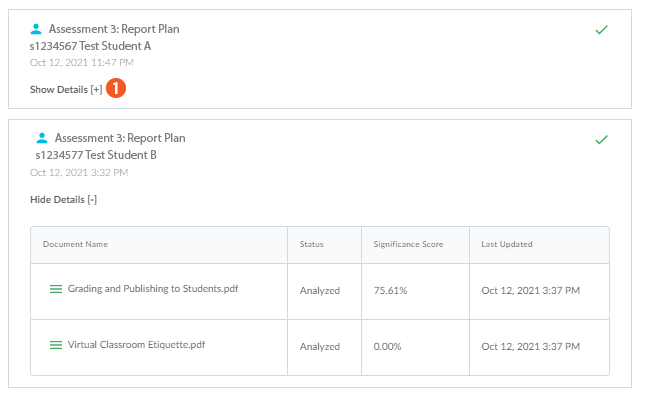 Status types
Processing - wait for the reports to be generated
Analyzed - ready to view reports
Error - the document is either an unrecognisable format or, contains fewer than 430 characters and/or 20 words, or exceeds the size limit of 50 MB
5. To view the Originality check report, select View Report from the submitted document name.
If you select Submission Feedback instead, you will be taken to the assessment dropbox folder where you can add scores, annotate the assignment, use the rubric, provide feedback and save the draft or publish the grade and feedback.

---
Continue to Interpret the Originality Report, to view and understand the Originality Check report
---
Further Support
Visit the VU Collaborate Help site at https://vucollaboratehelp.vu.edu.au for up to date information and resources on blended learning or email This email address is being protected from spambots. You need JavaScript enabled to view it..
Contact ITS Service Desk on (03) 9919 2777 or via self-service http://servicedesk.vu.edu.au for further technical support.