Recording Attendance
This guide explains how to record attendance in your Attendance Register.
You can record attendance for all students or individual students. The attendance data can be viewed by all users or groups. You can also export the attendance data in a spreadsheet (Excel format).
Tip: Please visit the Creating an Attendance Register guide for information about how to create an Attendance Register in a VU Collaborate space.
Here are the steps for attendance:
---
1. Access the Attendance tool by going to Space Admin from the navbar.

2. Under Learner Management, click Attendance.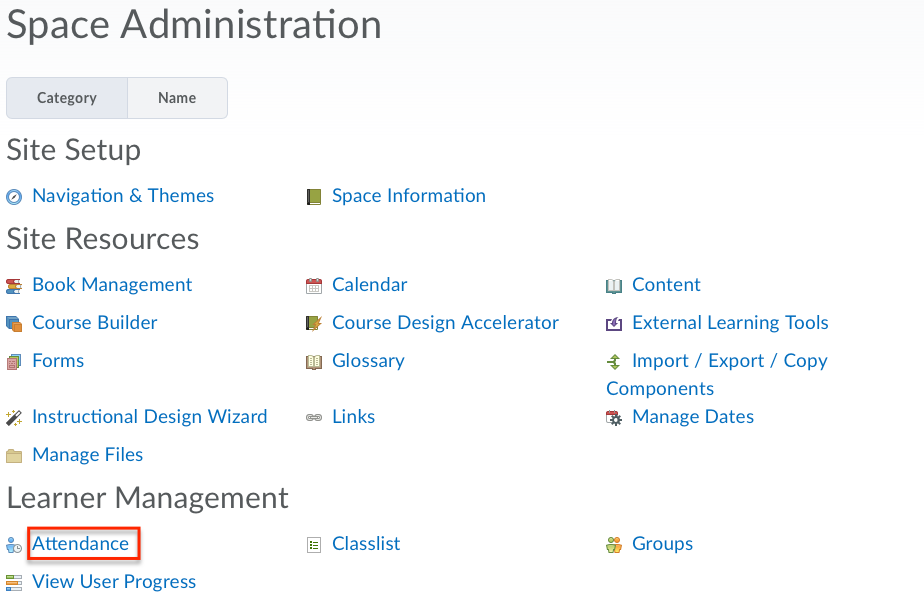 You can also access the Attendance register by clicking on Toolbox then selecting Attendance.
---
1. Locate the Attendance Register that you wish to populate and click on the title of the register.
2. Locate the Session where you wish to record attendance and click the Enter Attendance Data pencil icon.

You can then mark the attendance of each student individually or in bulk.
3. To mark individually, click the dropdown arrow in the Attendance Status column the select P for Present, A for Absent or other options available.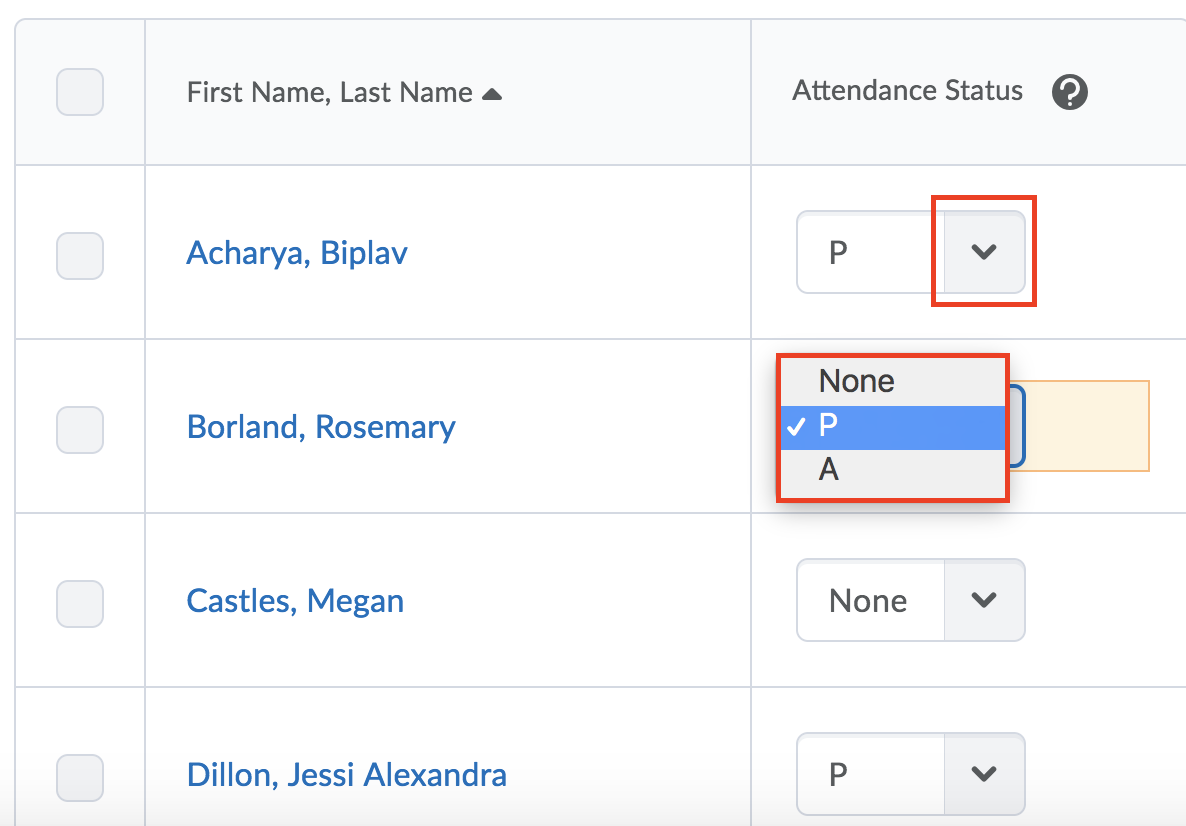 4. To mark the attendance of all students at once (in bulk), click Set Status for All Users. This is much faster than marking students' attendance individually, especially if you have over 50% in the class.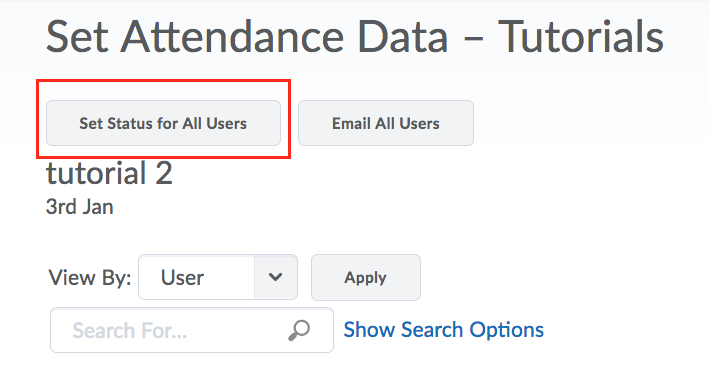 5. The Set Status for All Users pop up window appears. Select a status from the drop down menu (for example, Present).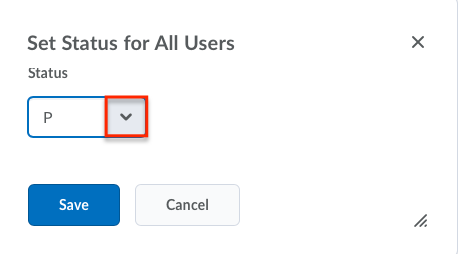 6. Click Save to close the pop up window.
Note: If you do not want to record attendance for a particular session, you can select None as a status. This results in a dash symbol (-) appearing for that session next to a student's name.
A confirmation message appears indicating that the status will be changed for the total number of students in your attendance register (e.g. eleven).
4. Click Save to continue.
1. To view groups for attendance, go into the Attendance Register as in Step 1.
2. Click on the dropdown arrow next to User, select Groups then click Apply.


3. Click on the dropdown arrow next to groups and select the group you wish to view in the Attendance register.


4. Click Apply after you choose the group.
You will then see the Attendance register that includes only members of that group and can mark the register as in Step two (2).
---
Further Support
Visit the VU Collaborate Help site at https://vucollaboratehelp.vu.edu.au for up to date information and resources on blended learning or email This email address is being protected from spambots. You need JavaScript enabled to view it..
Contact ITS Service Desk on (03) 9919 2777 or via self-service http://servicedesk.vu.edu.au for further technical support.