Creating an ePortfolio Presentation
Presentations let you compile portfolio items in a web project to showcase your achievements. Your presentations may have multiple pages and use different themes and layouts. Presentations provide a polished, professional medium to demonstrate your learning and accomplishments. Shown below is an example of an ePortfolio presentation.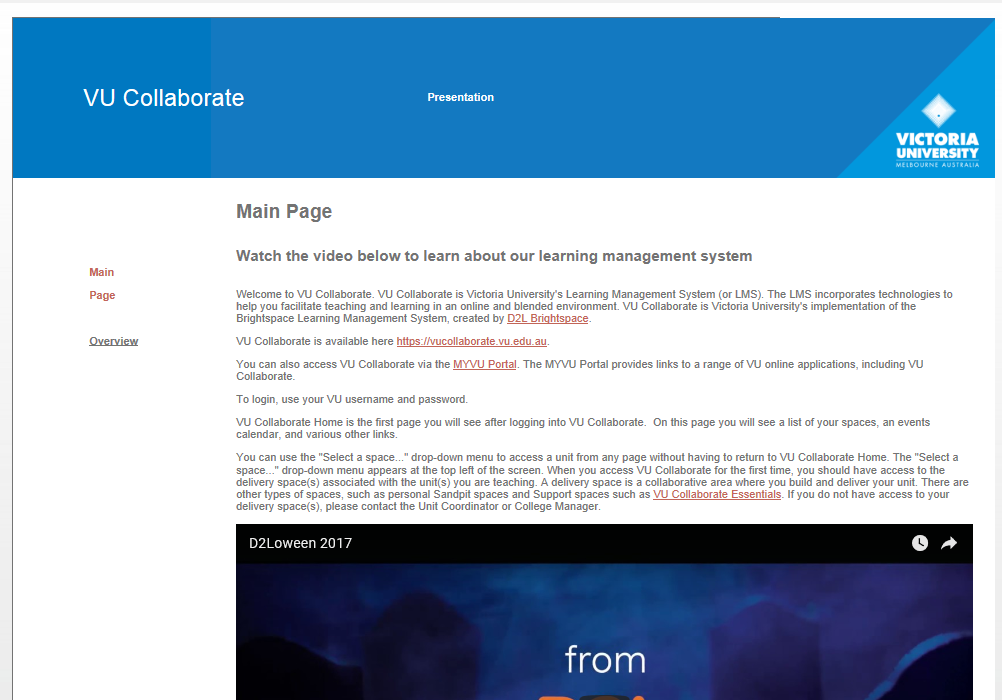 Here are the steps to create an ePortfolio presentation:
---
1. To access the ePortfolio, click Toolbox in the main navbar in your space.
2. A drop-down menu will appear. Click on My ePortfolio.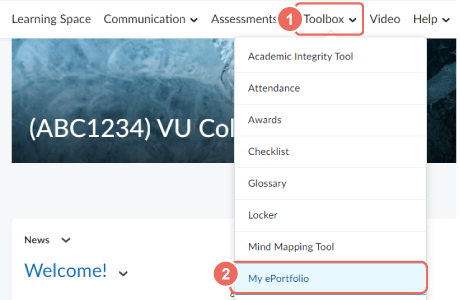 ---
There are two ways to create a new presentation.

1. Click the New presentation icon on the right-hand side of ePortfolio tab.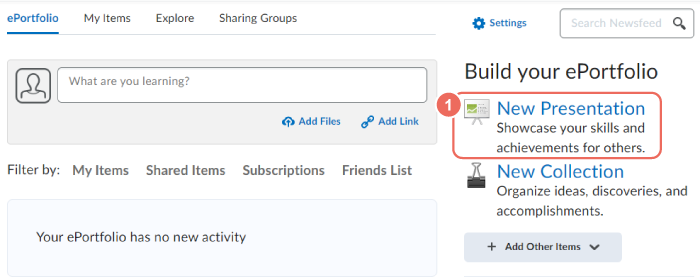 OR click the My Items tab, then click the New Presentation button.

2. Give the presentation a Name and Description.
3. Add any Tags you want the presentation to have, you can easily add tag by typing inside the tag field and click Add Tag. Tags are words you associate with an object to make items easier to find.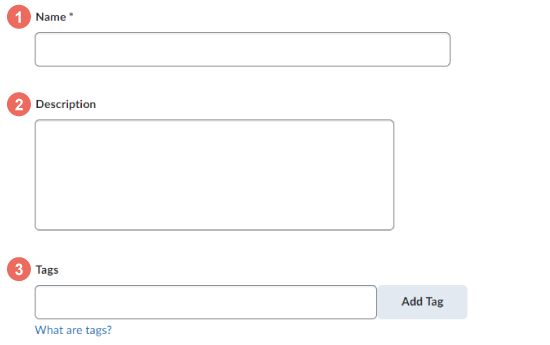 4. Select the allow Comments and Assessments check boxes if you want to provide students or teachers the option to review your presentation and comment when you share it with them.

Note: Click the link to know more about Sharing ePortfolio artefacts with individuals
5. Click Save.



---
Use the Content/Layout tab to add items to your presentations. You may add items on a single page or create multiple pages.


Tip: Try to give each item a unique name. If you have multiple headings or items with the same name in a single presentation it may be difficult for people using screen readers and other non-visual assistive technologies to determine which item or section they are viewing.
3.1 Adding pages

1. Click on the new page icon

under Pages.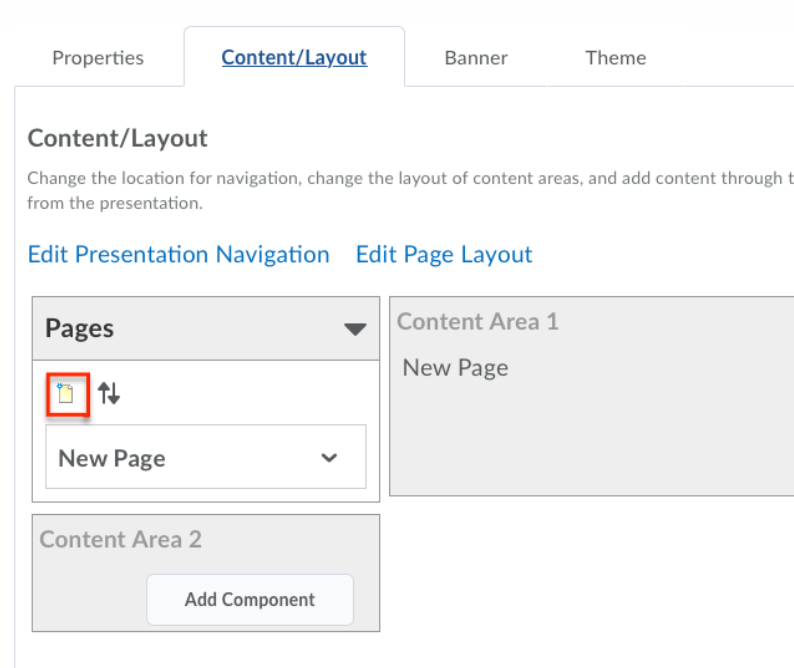 2. A popup window will appear, type the name of the new page.

3. Click Save.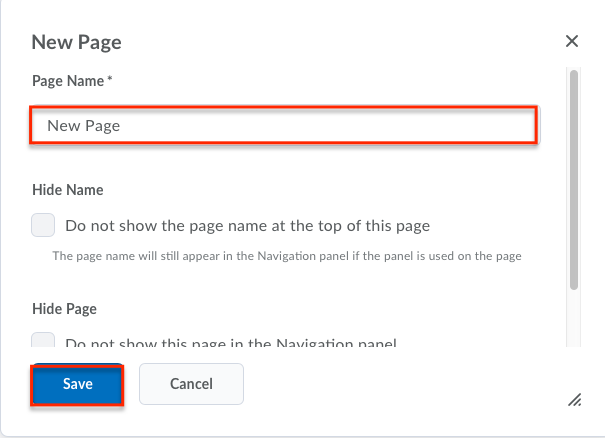 3.2 Add items to a presentation

1. Click the Content/Layout tab.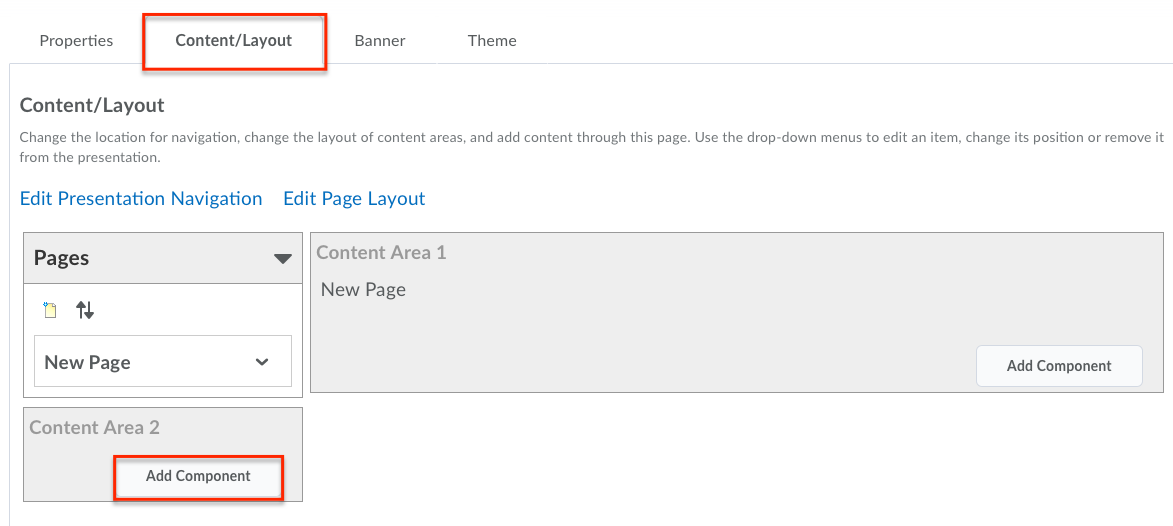 2. Click Add Component in the content area you want to add an item to.

3. Select the type of item you want to add.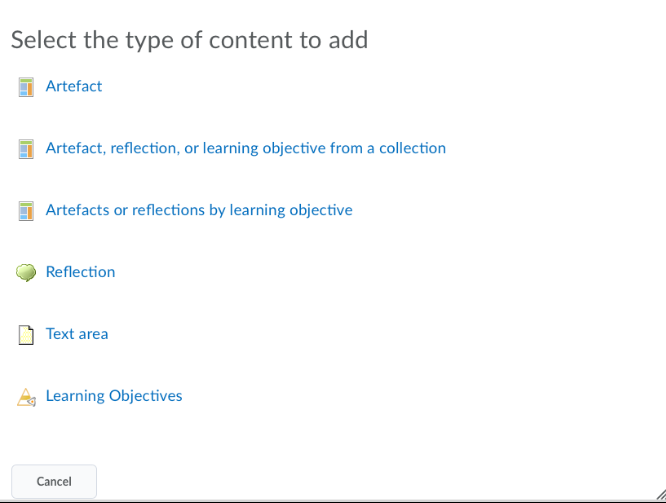 4. A popup page will appear based on your selection. for an example If you have selected Artefacts, then you have to choose from the Items that you previously added to your ePortfolio in My Items tab.
Note: Find out more about My Items in this guide Creating Artefacts in ePortfolio.
5. Click Add.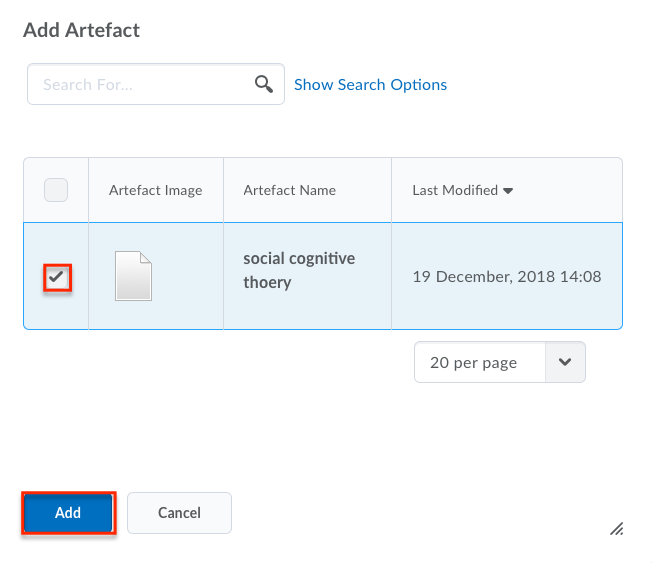 3.3 Edit the display options for items in a presentation


1. On the Content/Layout tab, click the arrow beside an item to open the context menu.

2. Click Edit Display Options.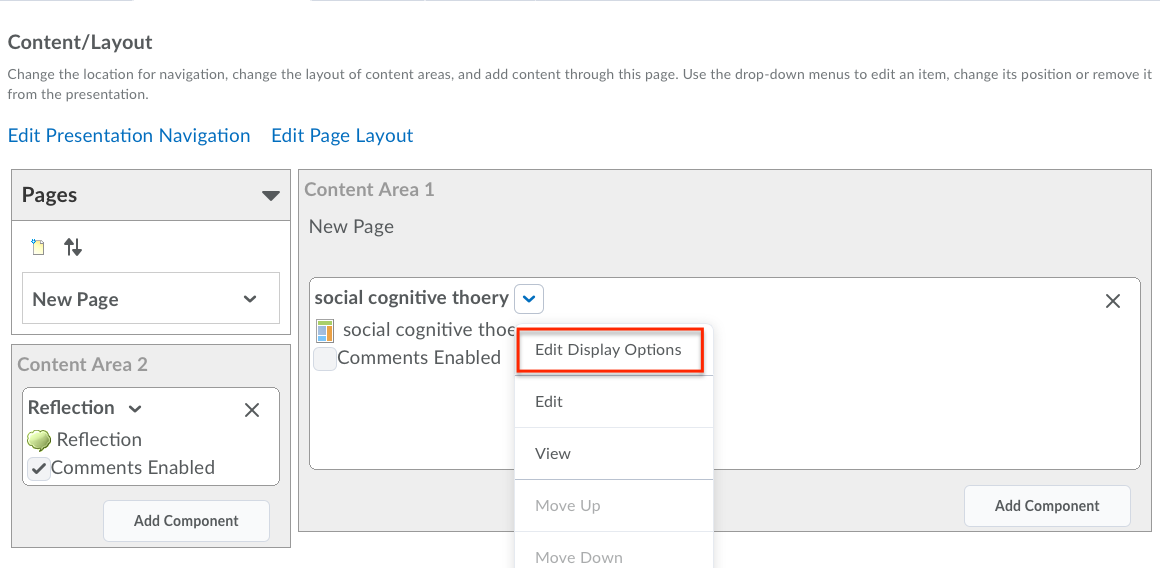 3. Change the Title or Description of the item, if desired.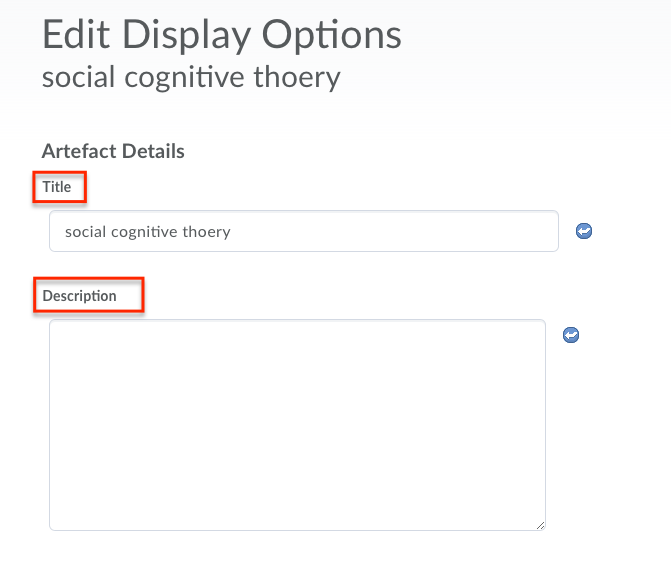 Note: This will only change the title or description within the presentation.
4. Choose whether you want the artefact to display in-place or as a link (if applicable).




5. Select the appropriate options related to displaying comments and assessments.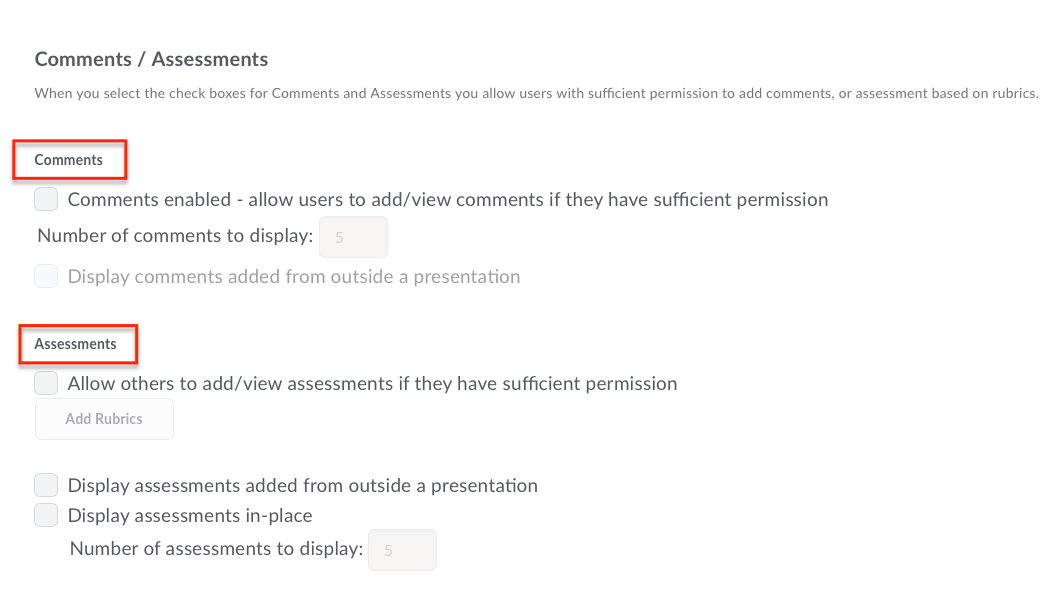 Note: The following file types may be displayed in-place: HTML, AVI, BMP, Flash and Shockwave Flash, GIF, JPG, MP3, PNG, QuickTime, RealAudio, WAV and WMV.
6. Click Save.
---
1. Use the Content/Layout tab to change where the navigation area appears on presentation pages and the arrangement of content. Click Edit Presentation Navigation.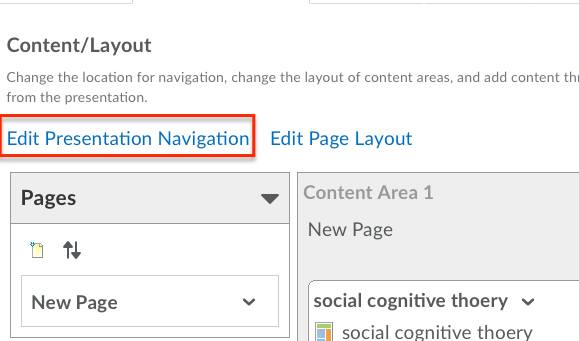 2. Edit Presentation Navigation sets where the page navigation appears. This is a presentation-level setting; you cannot select a different navigation position per presentation page.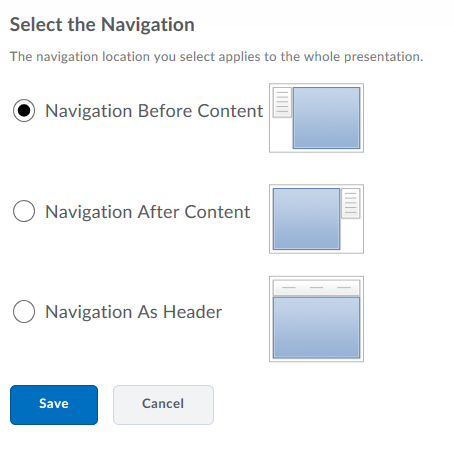 3. Edit Page Layout sets the positioning of the content areas. This is a page-level setting; each page in your presentation can have different page layouts.




4. Item context menus enable you to move items to different content areas, change the order of items within a content area, and delete items from your presentation.

5. Use the Pages of Content/Layout tab to add new pages to your presentation and reorder existing pages. If you have a large presentation, you can hide pages from the navigation by editing their Page Properties.


---
A banner appears at the top of every page in a presentation. The presentation title usually appears in the banner, much like a header in a book. You can include additional text in the banner as a description.

1. On the Edit Presentation page, click on Banner tab.


2. Enter a banner Title and Description.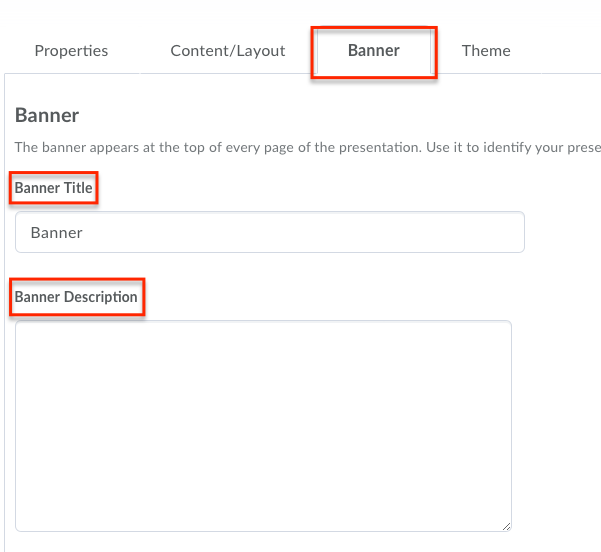 3. Click Save.
Note: The theme of the presentation controls the style of the banner, including the background and fonts used. Use the Theme tab to modify banner and presentation styles.
---
Themes are default style templates that give your presentations a consistent look and feel. Themes are comprised of styles which control one aspect of the design. For example, there are separate styles that control the look of titles, links, dates and images.

Themes are provided by your organisation, but you may be able to change some or all aspects of a theme.

6.1 Choose a Theme

1. On the Edit Presentation page, click the Theme tab.

2. Click the Select button beside the Theme you want to apply to your presentation.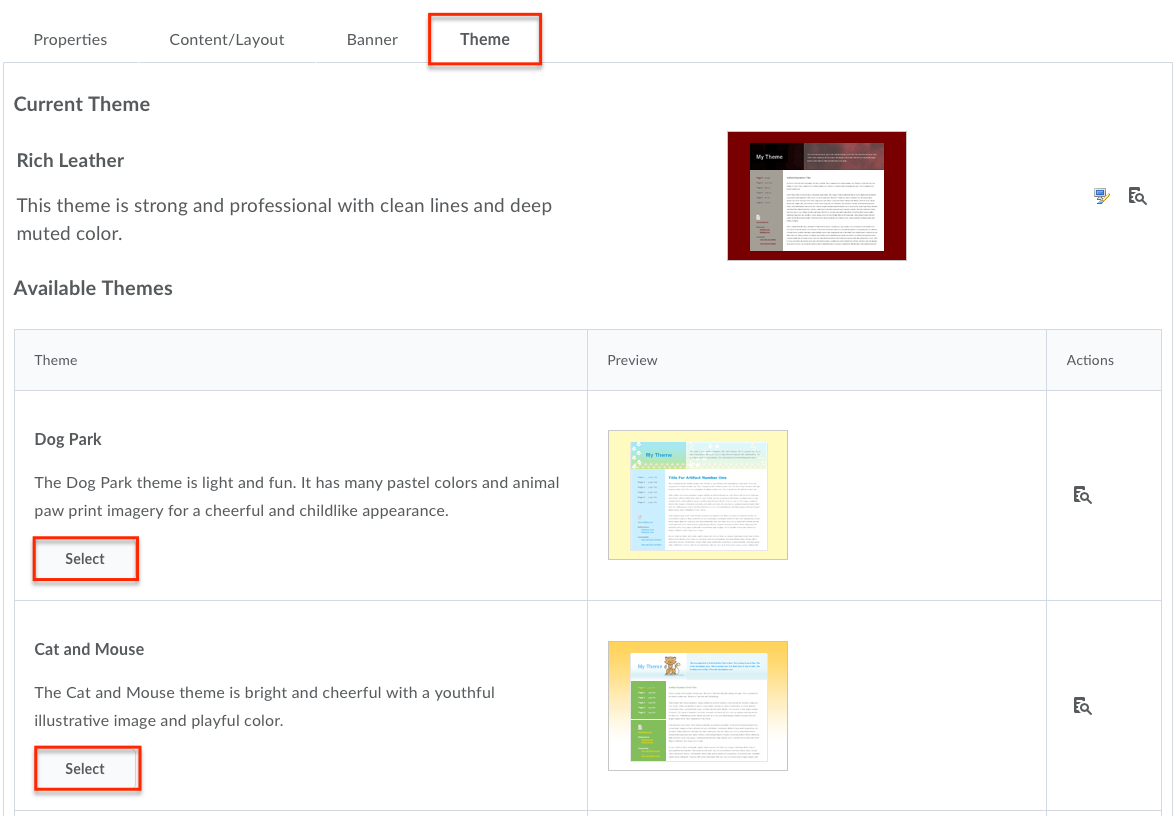 6.2 Modify a theme

1. Click the

Edit styles icon beside your current theme.

2. Select the page element you want to modify (page background, header image, banner image, etc).
Tip: Use the Filter drop-down list to view specific groupings of elements.
3. Use the options that appear under the Preview area to edit the style, you can add image as a background, changing its position, adding borders and choosing a colour as a background instead.
4. Repeat for remaining elements.
5. Click Save.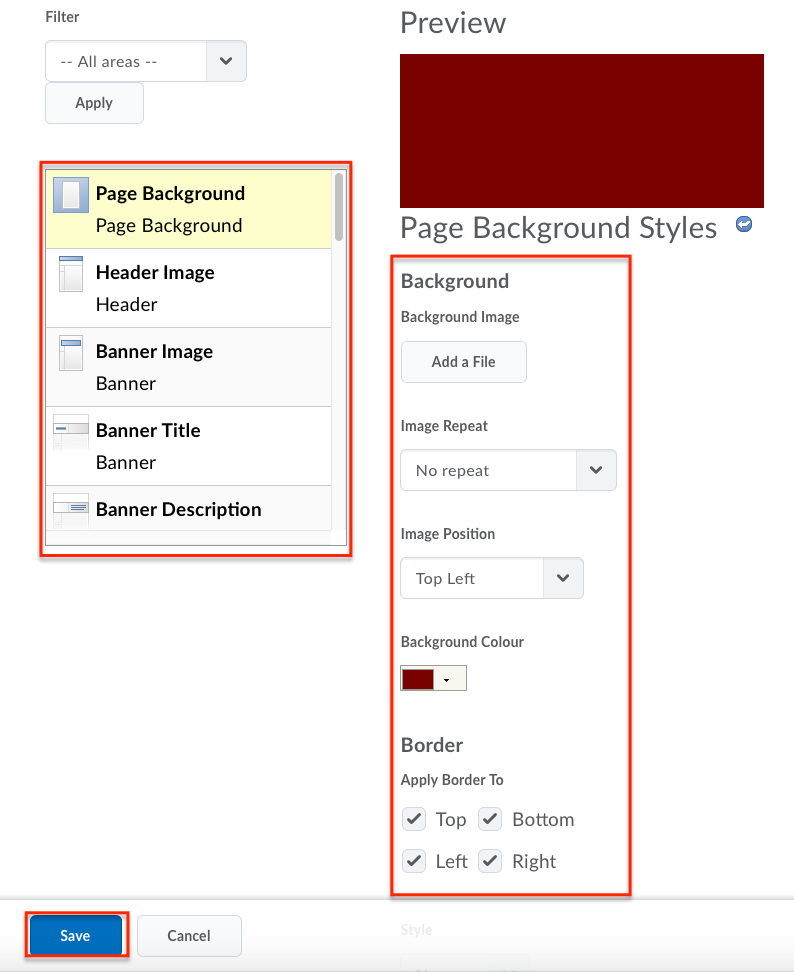 ---
Further Support
Visit the VU Collaborate Help site at https://vucollaboratehelp.vu.edu.au for up to date information and resources on blended learning or email This email address is being protected from spambots. You need JavaScript enabled to view it..
Contact ITS Service Desk on (03) 9919 2777 or via self-service http://servicedesk.vu.edu.au for further technical support.