Managing News Items
You can use the News tool to post updates and communicate with all students enrolled in a space. News items are displayed on the homepage of the space. They can also be accessed in the Communication menu by clicking News. This guide explains how to manage existing news items: editing, deleting, and dismissing previous posts.
If you want to make a new post, please visit the help guide Creating News Item.
On this page:
1. From the menu items, select Communication and then News.
This will open up the News area, where you can view all of your current and previously created news items.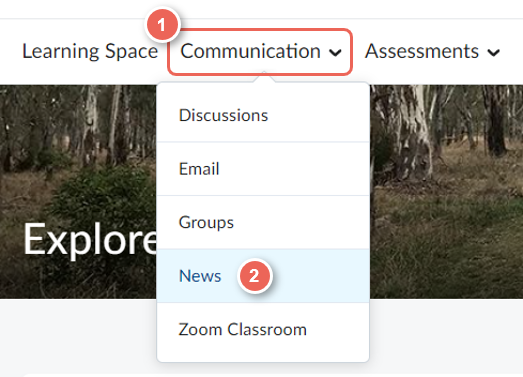 The News tool allows editing, reordering, dismissing, restoring a dismissed news item, and permanent deletion.
1. Select Edit from the dropdown menu next to the news title.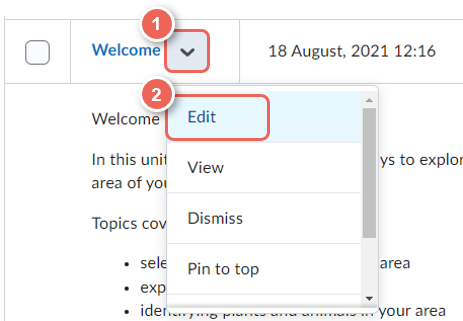 2. This will open up the news editor, where you can add new media, change text, or delete information.
See Creating a News Item to learn more about the news editor and other settings.
3. Optional - Tick the Major edit box to inform students of major changes and updates to posts they might have dismissed.
4. Once done, select Update.

You can also pin your important news to the top to make it more visible.
1, To pin a post, select Pin to top from the dropdown option.
This will ensure the item that you pinned will always stay at the top.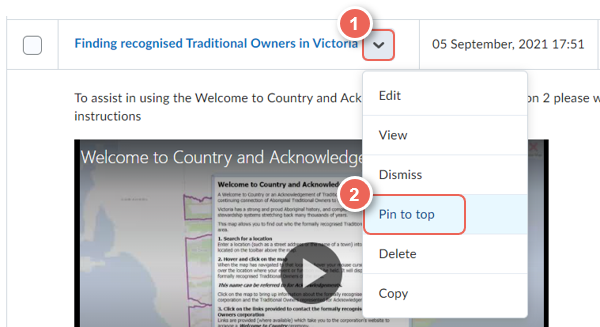 2. To unpin a post, either:
(a) click on the Pin icon.
(b) select Unpin from the dropdown option.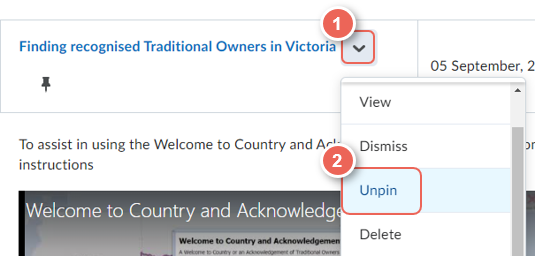 If you want to change the order of News posts in the space, you can sort them manually into a numbered order.
1. From More Actions button at the top, select Reorder.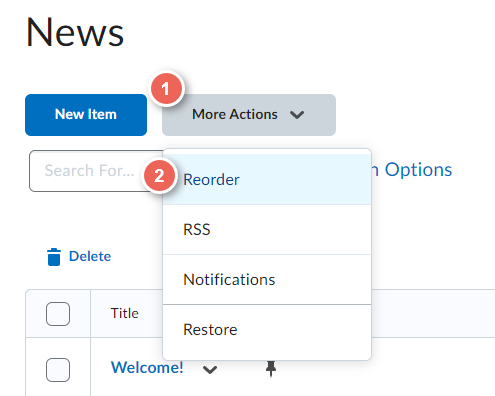 2. On the right-hand side of each item, in the Sort Order column, select numbers to manually reorder your news items.
Lower numbers will appear on the top in ascending order.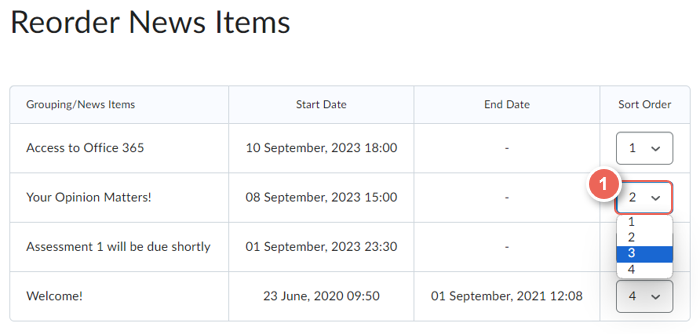 3. Once done, select Save.

1. In the News tool, locate the item you want to delete.
2. From the dropdown next to the item's title, select Delete.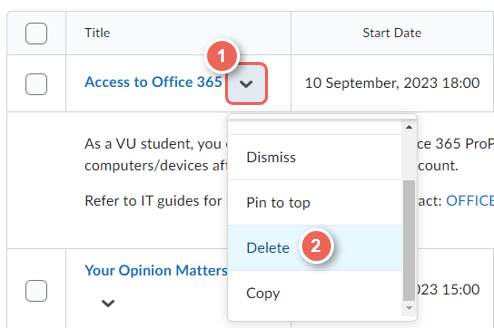 To delete multiple items, check the tick box on the left-hand side of the screen for all of the items you want to delete, and click Delete at the top of the list.