Using the Unit Guide Generator
The Unit Guide Generator will now create your Unit Guide with information directly from CAMs, publish it and link it into your VU Collaborate Unit Delivery Space. The editing capabilities will cease once students have access to the unit delivery space.
Staff will be required to log in to https://unitguides.vu.edu.au (or https://unitguides.vu.edu.au/caslogin) and enter additional teaching staff details and alter any further information. Once saved, the Unit Guide will be linked to the home page of the VU Collaborate unit delivery space; it is no longer necessary to be uploaded manually.
To watch a short video on how to edit the Unit Guide, see the video below:
To edit your Unit Guide, follow these simple instructions:
---
1. Visit this site to edit Unit Guides. We recommend bookmarking this page for future use.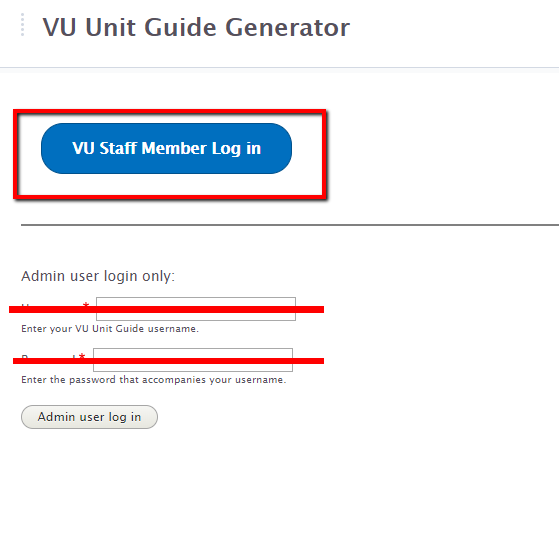 2. Click on the Blue VU Staff Member Login button (this will take you to via the MYVU Portal to log in).
---
1. Search for the Unit Code (Hint: You can filter on Year and Semester).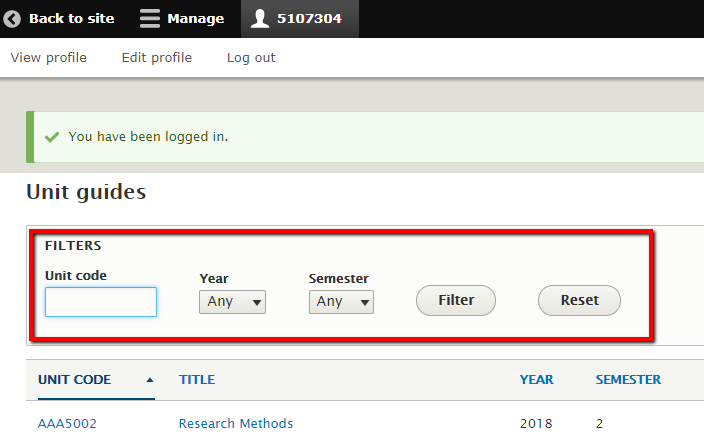 2. Click on Edit in the row against the Unit/Semester/Block you want to edit.




3. Or, in the View tab, click the Edit Tab.



NOTE: As minimum ensure the Key Academic is entered as the Convenor and all known staff contact details are entered.
4. If a box is coloured grey, as in Description below, you are unable to edit that part. If a box, is white, as in the Assessment Criteria below, you are able to add information.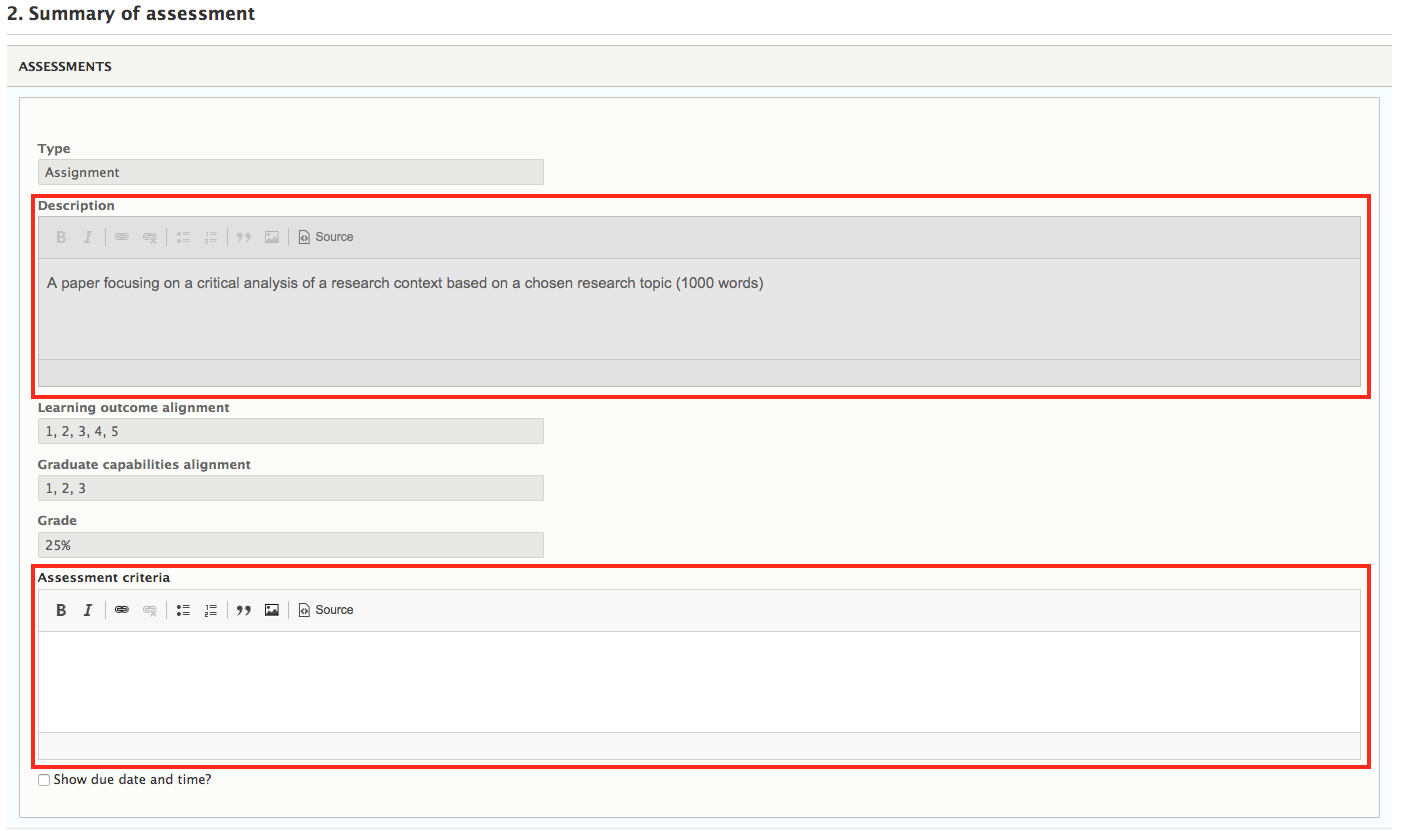 ---
1. Remember to Save before exiting or changing pages. The save button is at the very bottom of the Edit Tab.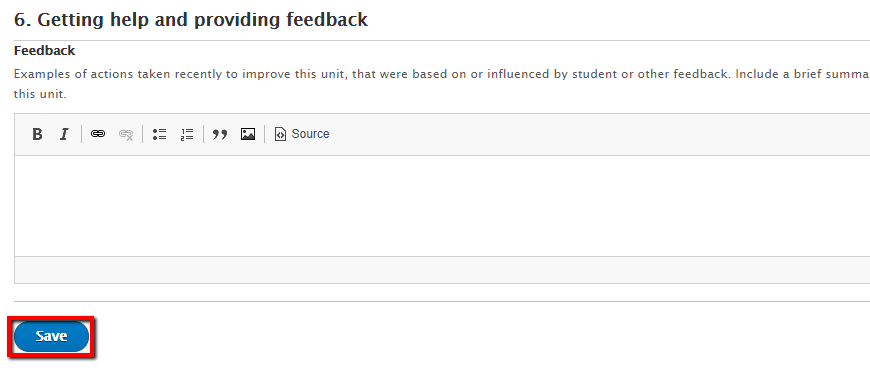 2. The View tab allows you to see the guide as students will see and you can print or save the guide in PDF.



---
Further Support
Visit the VU Collaborate Help site at https://vucollaboratehelp.vu.edu.au for up to date information and resources on blended learning or email This email address is being protected from spambots. You need JavaScript enabled to view it..
Contact ITS Service Desk on (03) 9919 2777 or via self-service http://servicedesk.vu.edu.au for further technical support.