Create a WordPress site
On the Sites home page click Login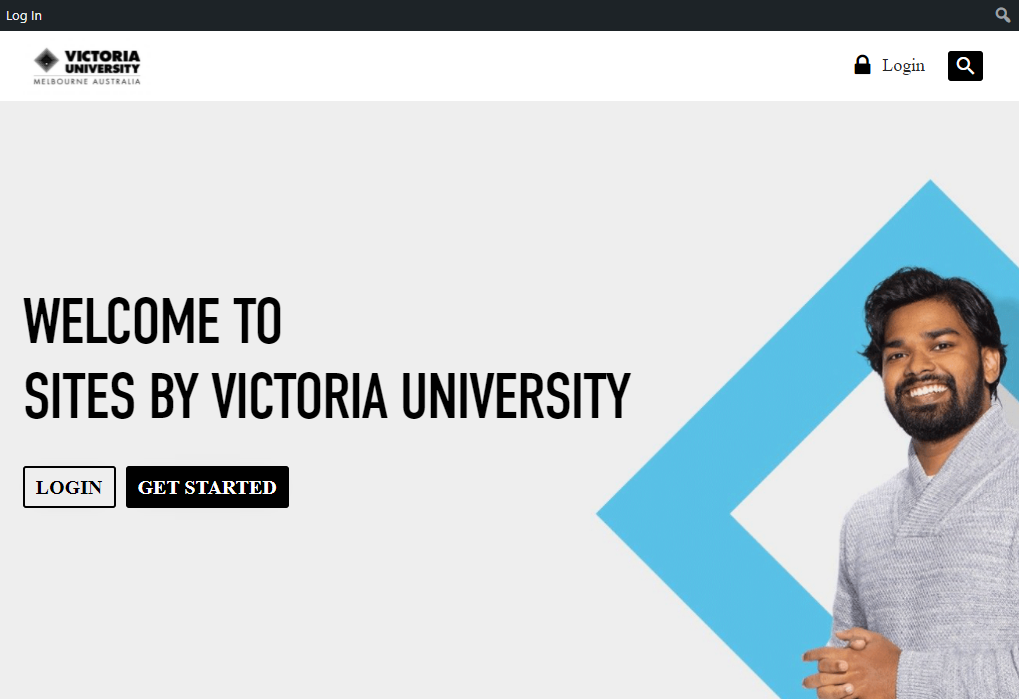 Then click SSO Login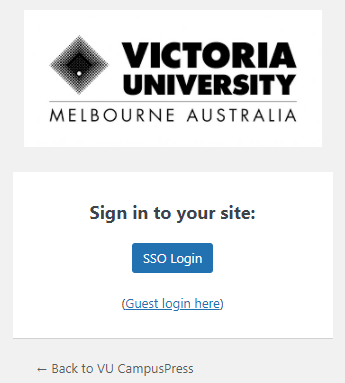 Log in with your student or staff ID and password, then enter your Multi-Factor Authentication (MFA) code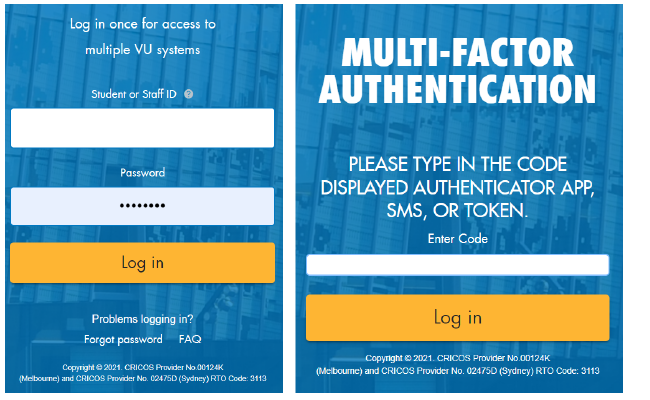 In Sites, you can create more than one site. Once created your sites can be accessed from the My Sites dropdown list on the top admin bar.
Create a new site
When you log in to WordPress you will first go to the dashboard.
Under the dashboard section of the Main Navigation select (1) My Sites, then select (2) Add New.

Enter the details of your site
On the "Get another VU site in seconds" page, enter the details of your site:
Site name, using only lowercase letters (a-z) and numbers
This will be used in the site URL.
Site title will be displayed on your home page and used to locate your site.
Site language, keep the default or select as required
When ready, click Create Site to confirm your setting and create your site.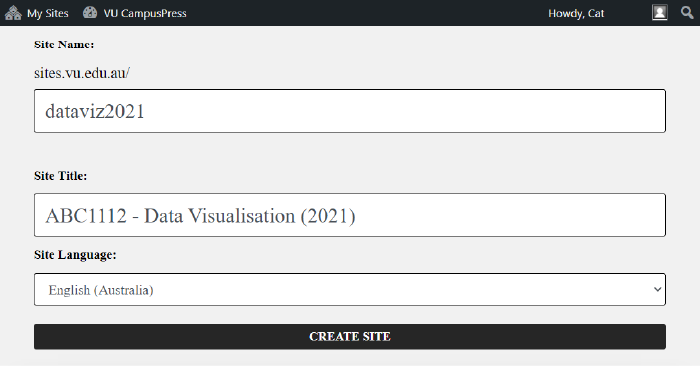 On the confirmation page, click on your site name to navigate to your new site.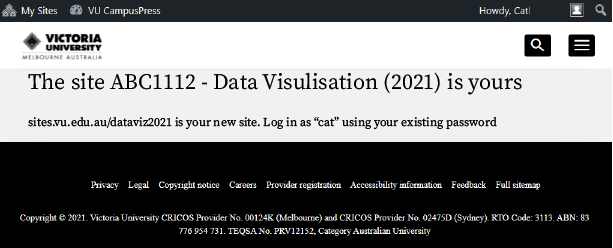 You may see a setup notification, wait until this has been completed.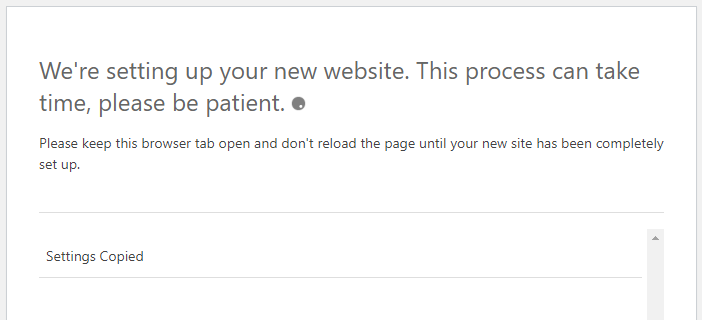 Your new site will be displayed with a default sample post "Hello World!".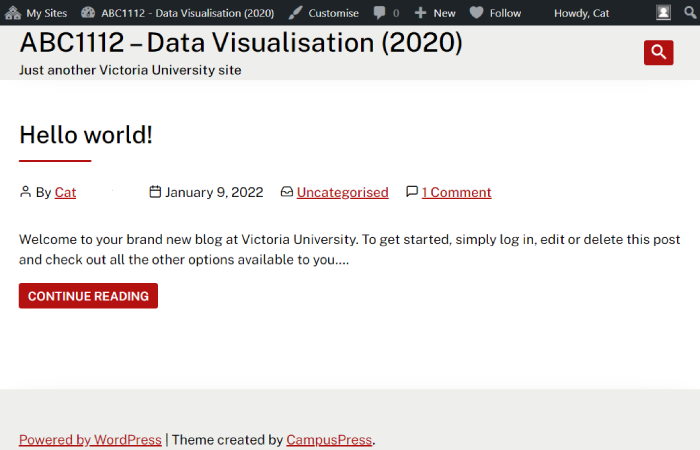 Congratulations you have created a new WordPress site.
Learn How to create, edit and delete Posts or return to WordPress for Education to take the next step.