How to Embed a Panopto Video
Embedding allows you to take your video and place it inside VU Collaborate in the Learning Space or a News Item.
This guide will cover embedding a video using the insert stuff tool and embedding videos using the session embed code native to VU Collaborate.
Step One: Embedding a Video Using the Insert Stuff Tool
---
1. Go to the Learning Space and navigate to where you would like to embed the video.



2. Click New and select New Document.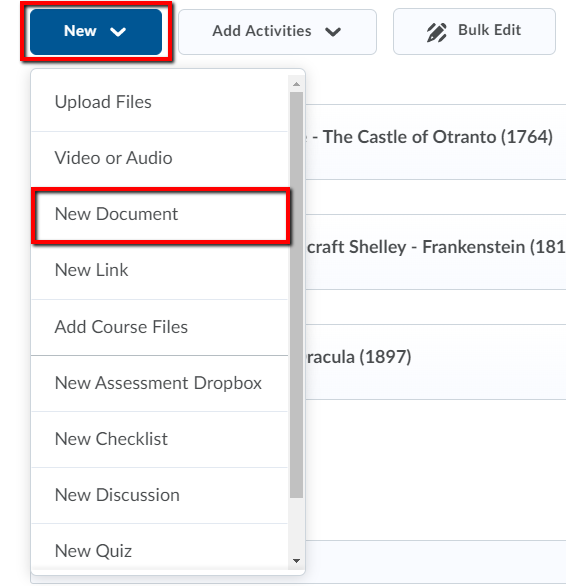 3. Click on the Insert Stuff button.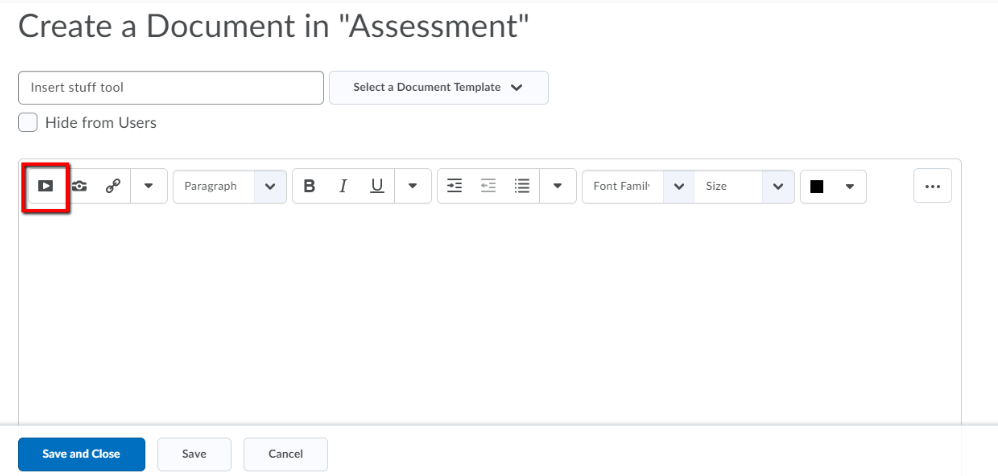 4. Click on Panopto from the list.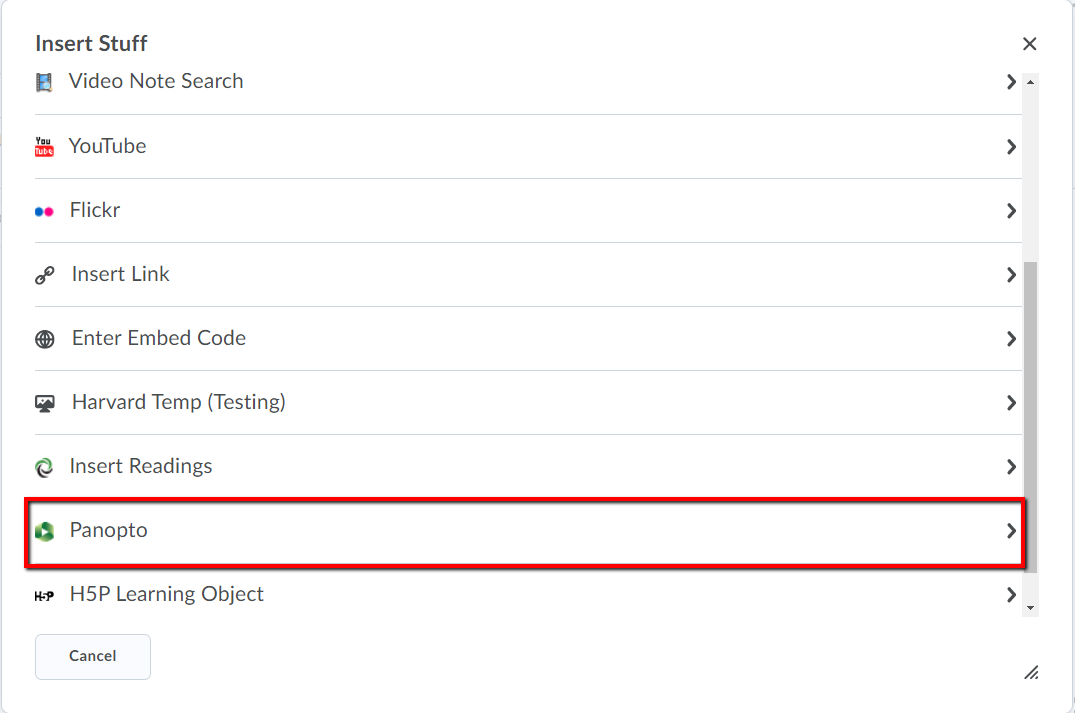 5. Select the folder that contains the video you would like to embed.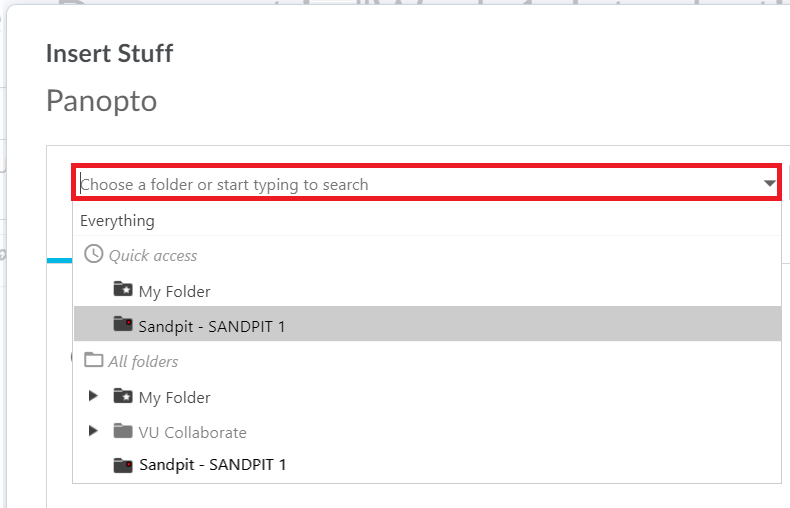 6. Select the desired session for embedding (Multiple selections are supported) and then click Insert (bottom right - you may need to scroll down).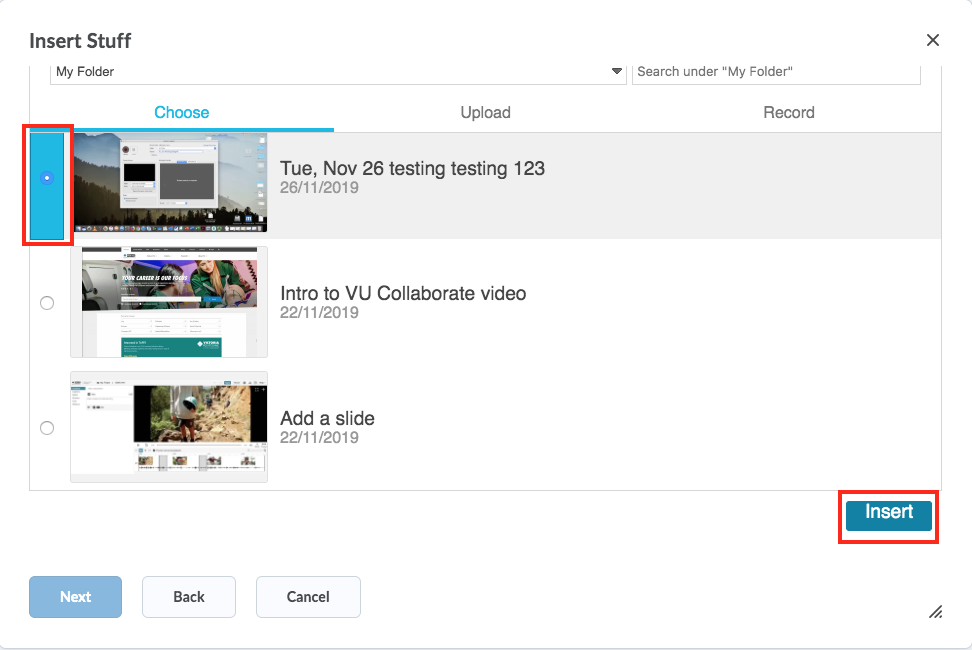 7. Click Insert to embed the content within the editor for publishing.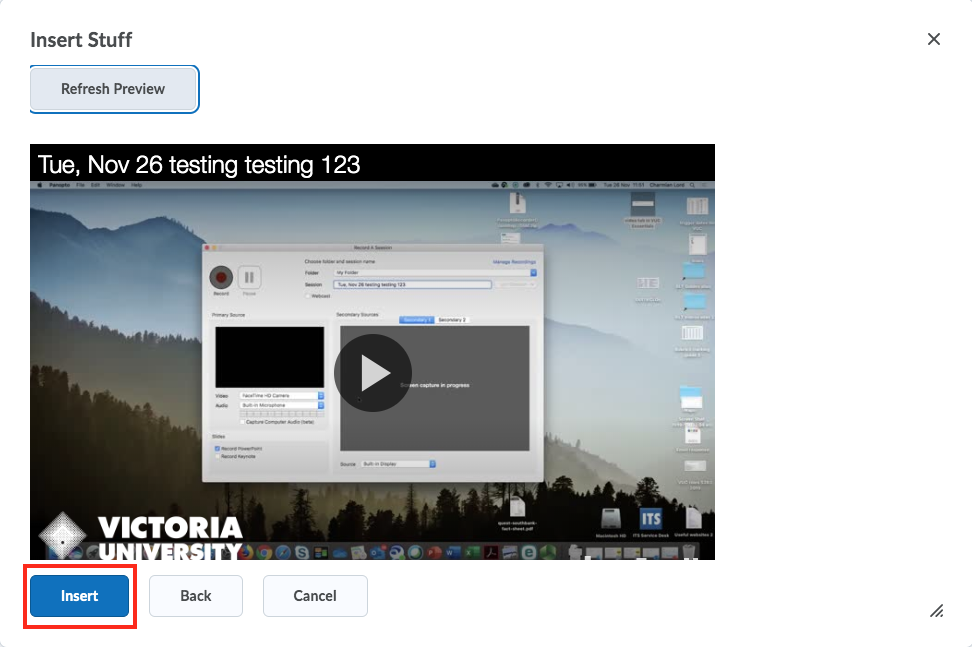 8. Make any additional changes needed for your content addition and click Save and Close to complete.


Step Two: Embedding a Video Using the Session Embed Code
---
1. To obtain an embed code from within your Panopto library, click on either My Folder or Everything to locate the video for sharing.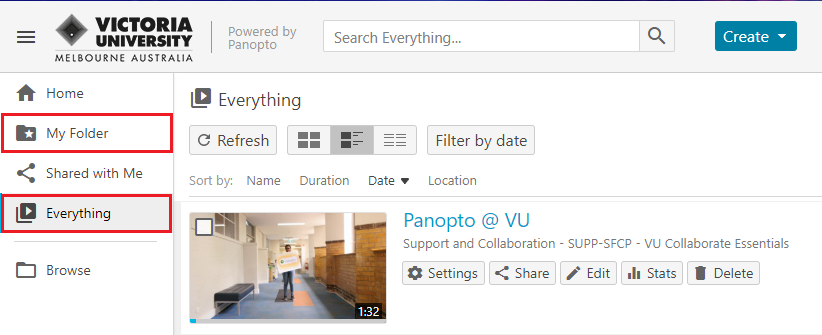 2. Click on Share for the video you want to embed.

2. Once inside the Share page, click on the dropdown arrow under Who has access: and select Anyone with the link.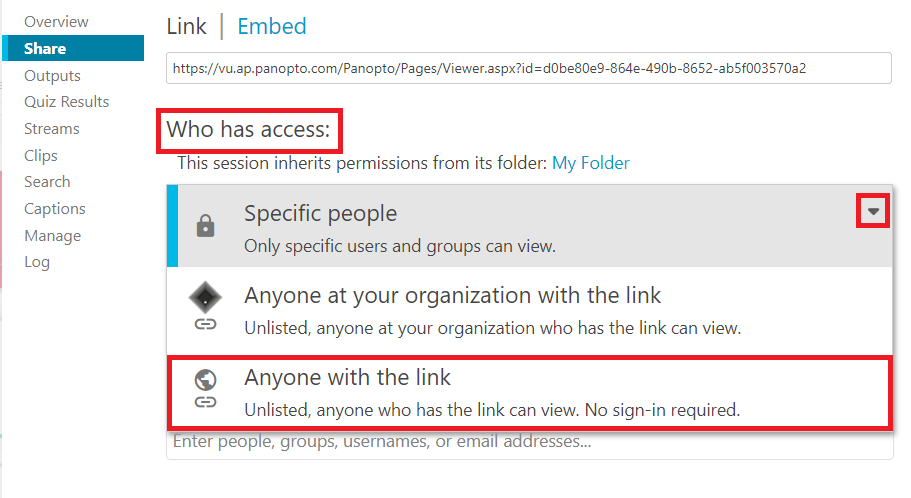 3. Click Embed. The HTML code provided from this tab can be placed on any website to embed the session. Highlight the code and copy it to your clipboard or select Copy Embed Code.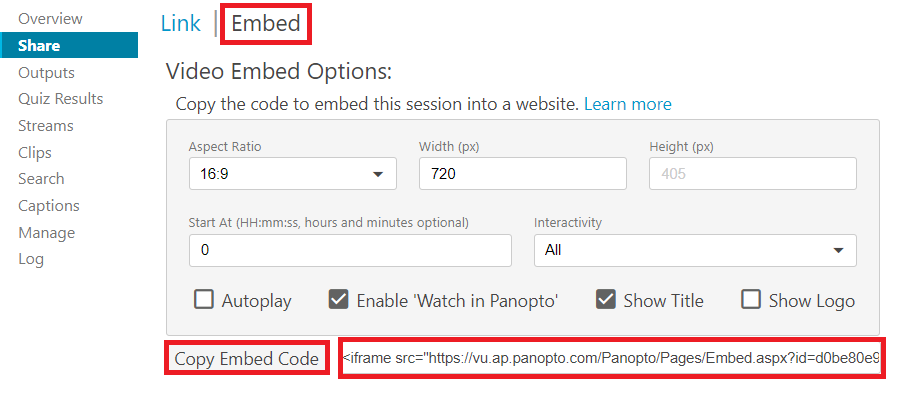 For more information on video controls you can use, refer to custom controls.
4. To add this to your unit space, go to the Learning Space for your unit and navigate to where you wish to insert the embed.
5. Click New and select Video or Audio.

6. Paste the embed code (CTRL + V), provide the video with the title in VU Collaborate and click Save.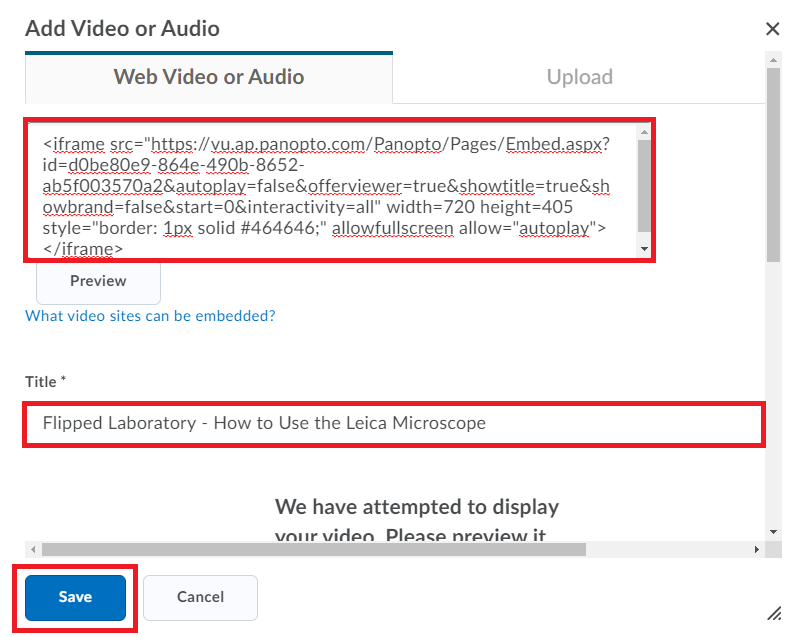 ---
Further Support
Visit the VU Collaborate Help site at https://vucollaboratehelp.vu.edu.au for up to date information and resources on blended learning or email This email address is being protected from spambots. You need JavaScript enabled to view it..
Contact ITS Service Desk on (03) 9919 2777 or via self-service http://servicedesk.vu.edu.au for further technical support.