How to share a Panopto video
Once you have recorded your video with Panopto you will likely want to share it. You can use Panopto's sharing options to share the video with individual students or with the wider class. You can email a private link or enable access to it via a folder. Once your video is shared, students will be able to easily watch and review as needed. This could be useful in many situations like presentations, feedback, and extra materials.
This guide will cover a few different ways to share a video and how to share a video with multiple users or share to a folder.
---
1.1 Share with One Person
1. Start by loading up your video library in Panopto. If you are unfamiliar with how to do this in Panopto you can learn more here.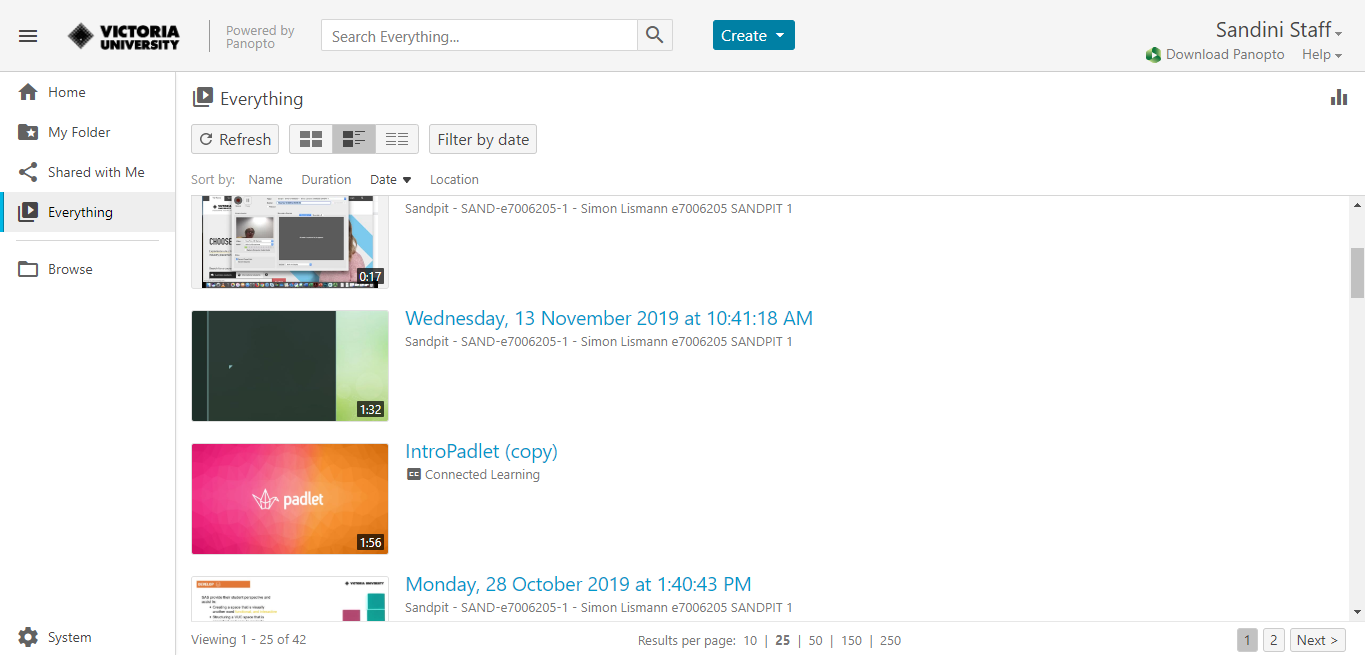 2. In your video library, hover over the video you want to share and click on the Share icon. This will open your sharing options.

3. In the invite people area, start typing the name or username of a person you want to share with and a list of suggested people will appear. Select the correct person.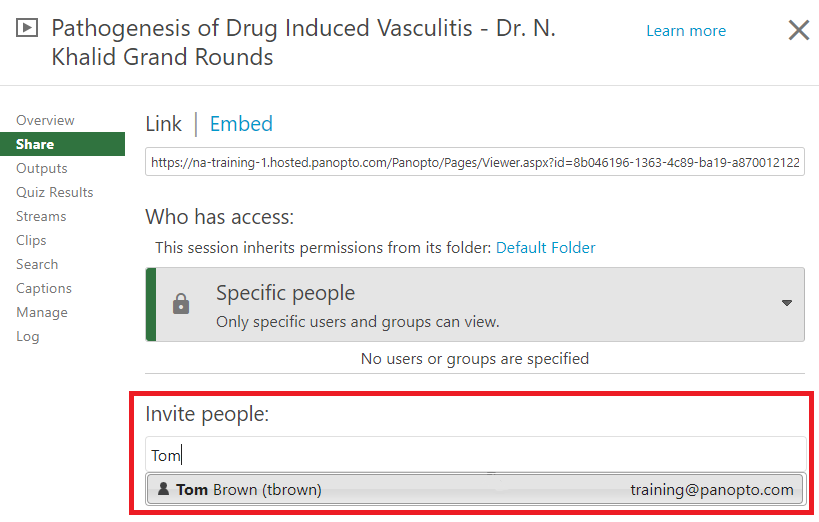 For a person's name to show up as you type, and for you to be able to share it with them in this manner, they need to have logged in to Panopto first.
4. You can add additional names or save the changes to share with just one person. Before you save, you can add a message for the person you are sharing with.

5. Select Send and save changes to share the video and send the person an email notification that includes your message, letting them know the video has been shared.
6. You can see that the person now appears in the list at the top.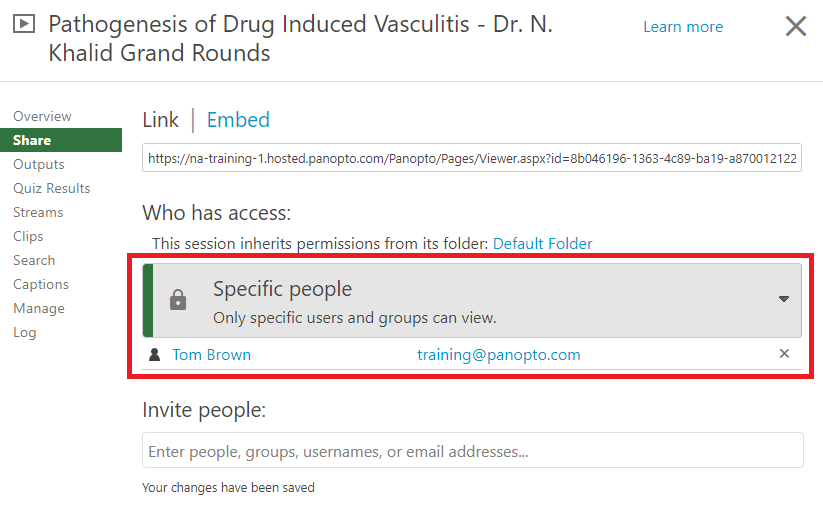 1.2 Share with a Wider Audience
1. You can also share the video with a wider audience. Click on the button under Who has access to change the sharing option.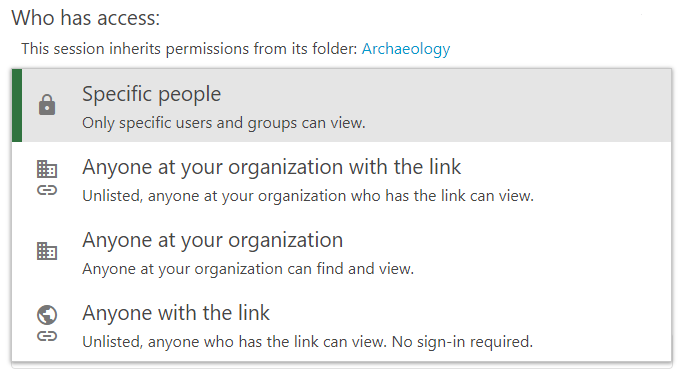 Specific People: This option allows you to share the video with specific people as viewers.
Anyone at your organization with the link: Choosing this option will enable viewing access for anyone who can log into your Panopto site and has the direct link.
Anyone at your organization: This option will enable viewing access for anyone who can log into your Panopto site.
Anyone with the link: Choosing this option will enable viewing access for anyone on the Internet who has the direct link, no sign-in is required.
The administrator can change what sharing options are available to you, so you might not see all of these options.
2. Once you have selected the best option for your video, click on Save changes to share the video.

---
1. Click on the folder you would like to share. In the right-hand corner of your screen, you will see a share icon.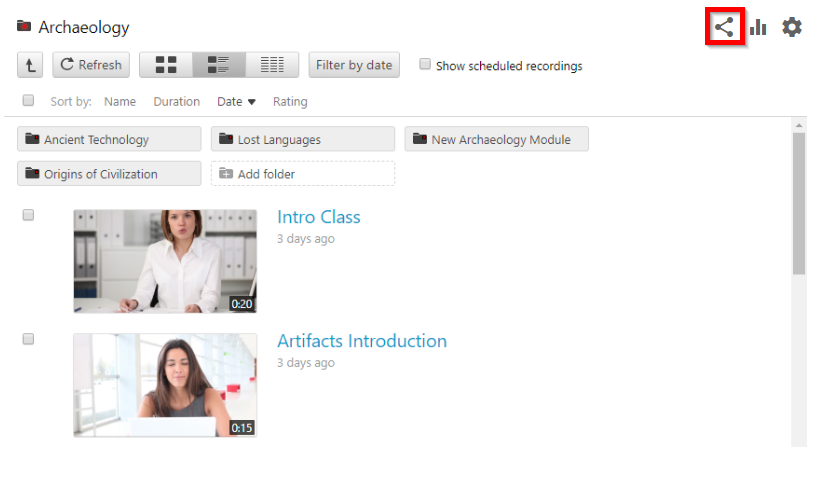 2. This will bring you to the Share tab of the folder settings.



A subfolder may have this setting, "Inherit permissions from: ParentFolderName". If a subfolder is inheriting permissions, it has the same sharing settings as its parent folder. If the parent folder is shared, then this subfolder will also be shared along with it. If you want to change who can see videos in the subfolder, then you will have to add them in the parent folder settings.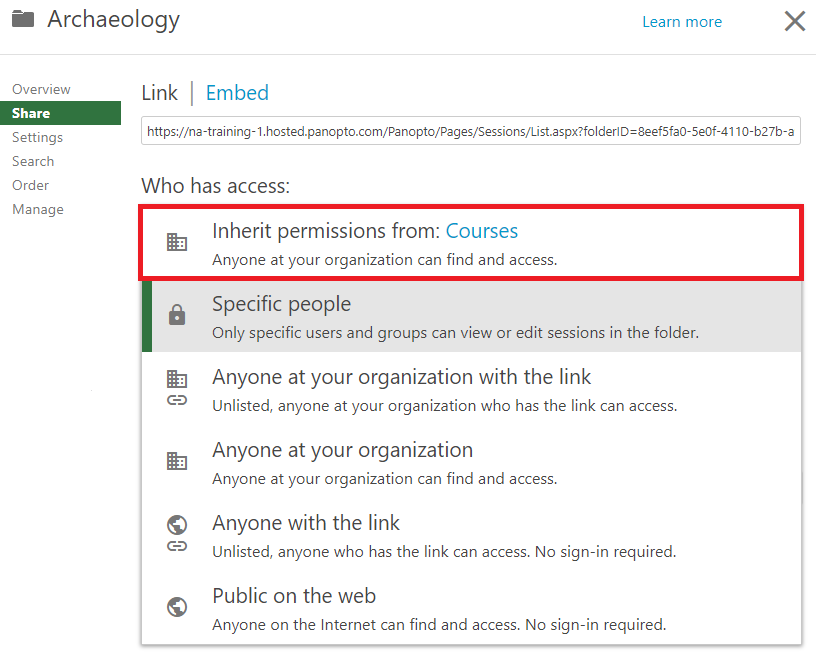 2.1 Invite People
1. To share with a person or group, simply type the name in the search bar located underneath the heading Invite people:
2. People or groups that match the name typed will be given as options for you to select.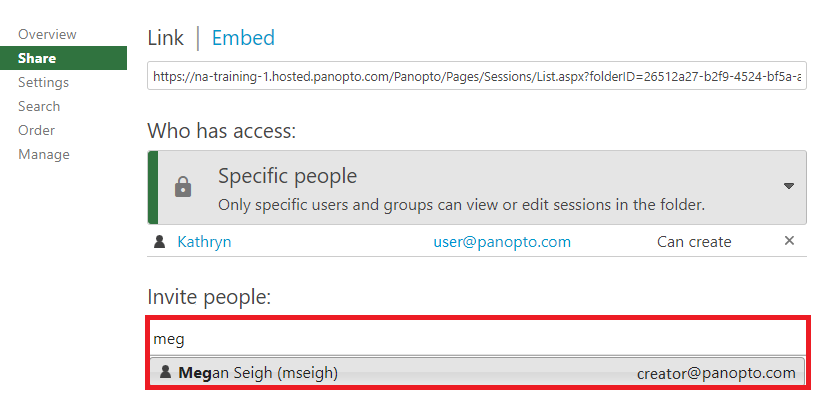 3. Once you've selected a person or group to share with, you can continue to add additional people if needed.
4. Select from the drop-down arrow, the permissions you want the people to have in that folder.
View: They view what's in the folder.
Create: They can create, upload, edit, and share videos for that folder.
Publish: They can approve content for the folder if the approval workflow is enabled.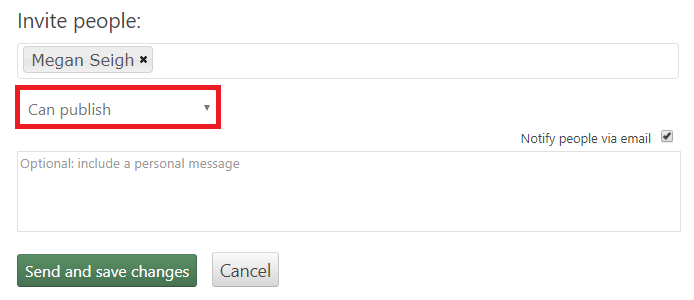 5. Choose whether or not you want to notify people via email that a folder has been shared with them and you can include a message. Click Send and save changes.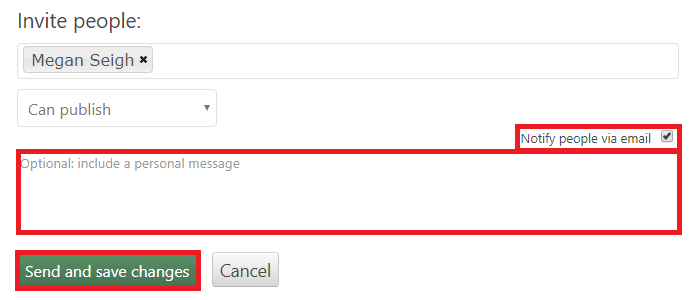 2.2 Sharing with a Wider Audience
1. By default, folders are shared with specific people and groups, but you can also share them with a wider audience. Click Who has access to select a new option.
Some of the options may not appear if they have been disabled by an administrator.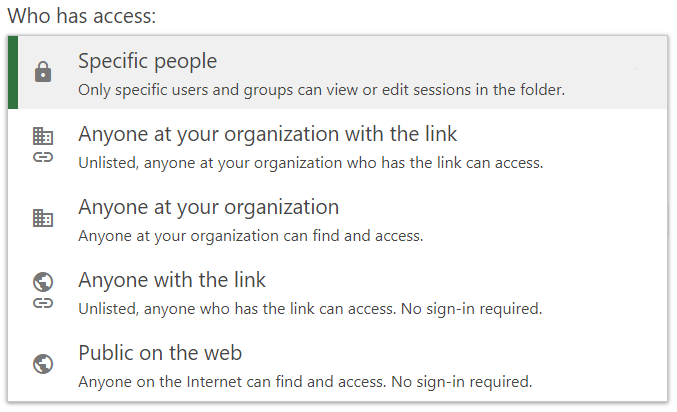 Stopping Panopto downloads
Click on the picture below to watch a short video on how to stop Panopto downloads.
This is not one of our professionally-made videos but a quick demonstration.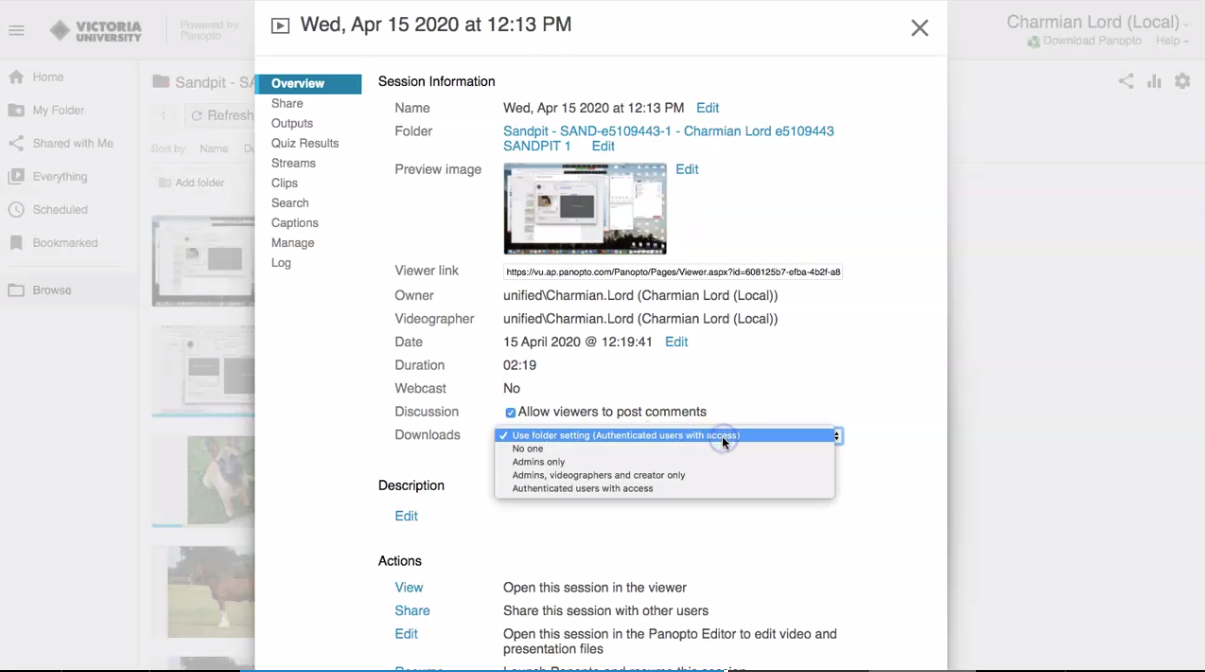 ---
Further Support
Visit the VU Collaborate Help site at https://vucollaboratehelp.vu.edu.au for up to date information and resources on blended learning or email This email address is being protected from spambots. You need JavaScript enabled to view it..
Contact ITS Service Desk on (03) 9919 2777 or via self-service http://servicedesk.vu.edu.au for further technical support.