Recording Attendance Average
This guide is about exporting attendance data to CSV files which help you to record attendance average. Before following this guide, please ensure that you have created an attendance register (Creating an Attendance Register) and recorded attendance (Recording attendance).
Here are the steps to export attendance data and record attendance average:
Recording the attendance average can only be used within the delivery space.
---
1. Access the Attendance tool by going to Toolbox from the navbar and select Attendance.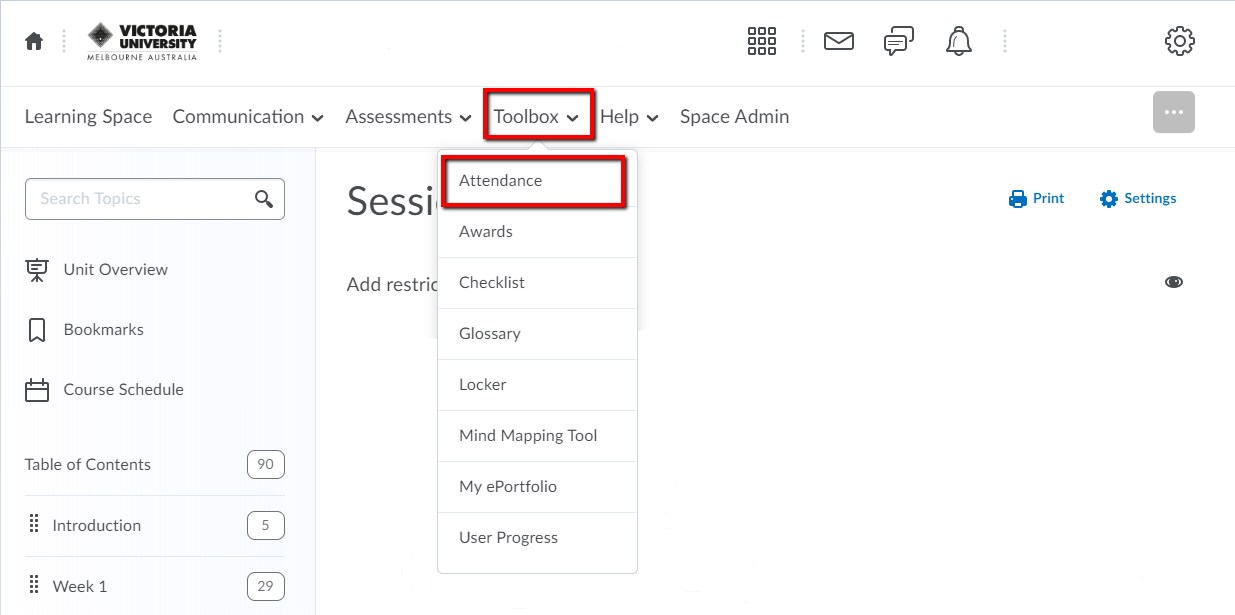 ---
1. Select View Attendance Data from the drop-down menu of the class/session you wish to view attendance for.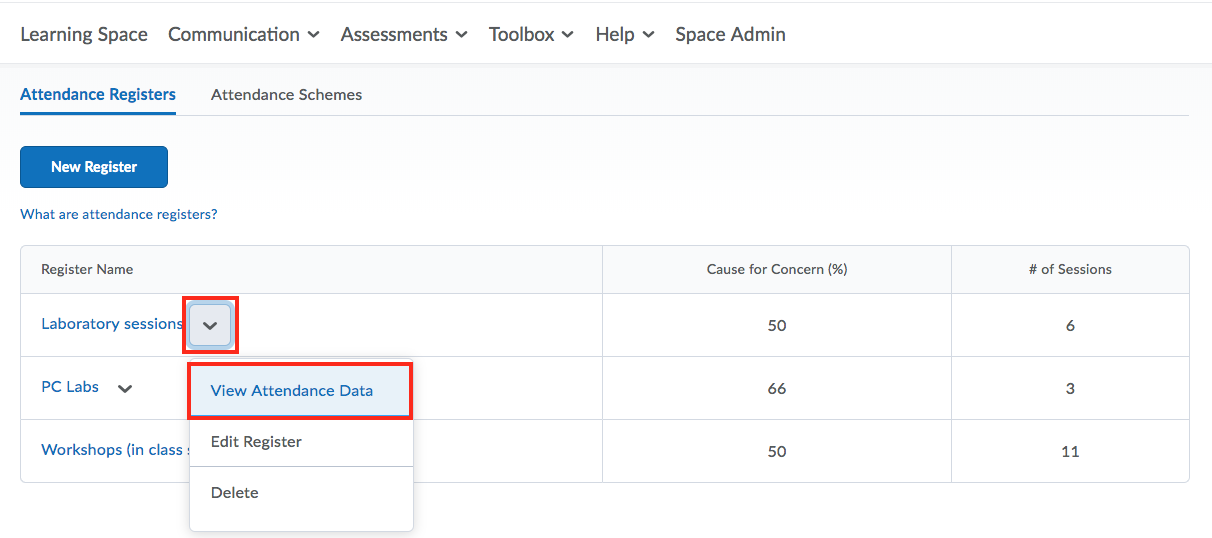 ---
1. Click Export All Data to export your Attendance Data.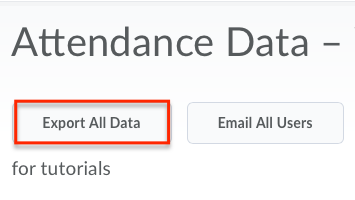 2. From the Export All Data pop up, click the title of the file to download.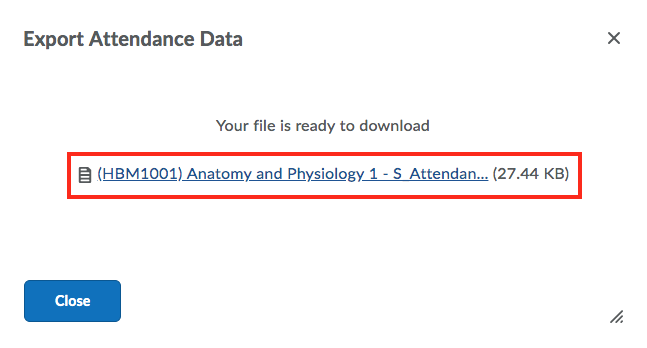 ---
1. Open the downloaded file. You can open the *.csv file downloaded in © Excel or any other spreadsheet program.
2. Select the cell which is at the bottom of % Attendance column.

3. Access Formulas from the navbar.

4. Click the drop down menu of Auto-sum and select Average.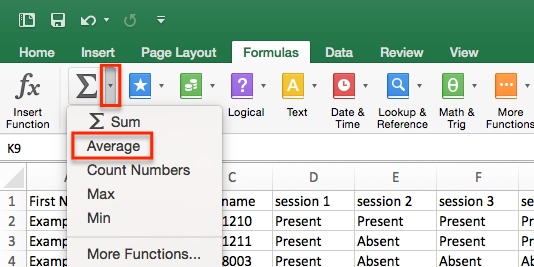 5. After clicking Average, press Enter on your keyboard to see the result.


---
Further Support
Visit the VU Collaborate Help site at https://vucollaboratehelp.vu.edu.au for up to date information and resources on blended learning or email This email address is being protected from spambots. You need JavaScript enabled to view it..
Contact ITS Service Desk on (03) 9919 2777 or via self-service http://servicedesk.vu.edu.au for further technical support.