Assessing and Grading Discussions
This guide will show how to grade and assess Discussions in VU Collaborate. This is a great way to encourage students to interact with teachers, the content and each other.
If you have not already created your Discussions and associated grade item, see Using Discussions.
See the points below for the steps of how to assess and grade discussions.
---
1. From the main navigation bar, select Communication and click Discussions.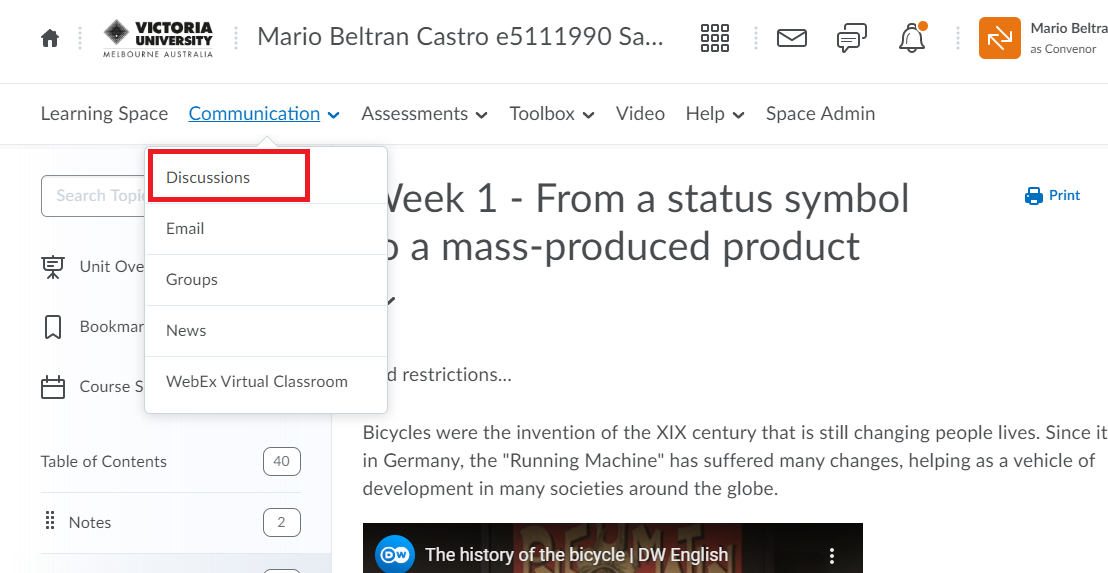 Tip: You will also notice notifications in the Updates Widget (bell up the top of the screen with an orage dot) informing you of the new unread discussion messages. You can click this link, but it will only appear when they have not been viewed.
---
1. In the Discussions list, find the Topic you would like to assess. Click the small drop-down arrow to the right of the title and select Assess Topic.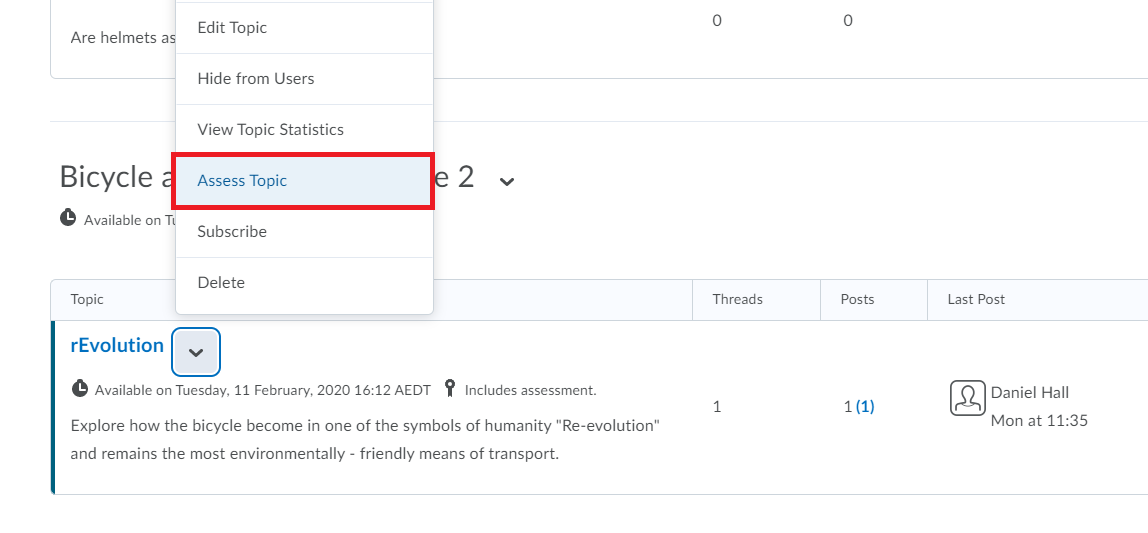 2. Click the Assessments tab and select the student you would like to assess.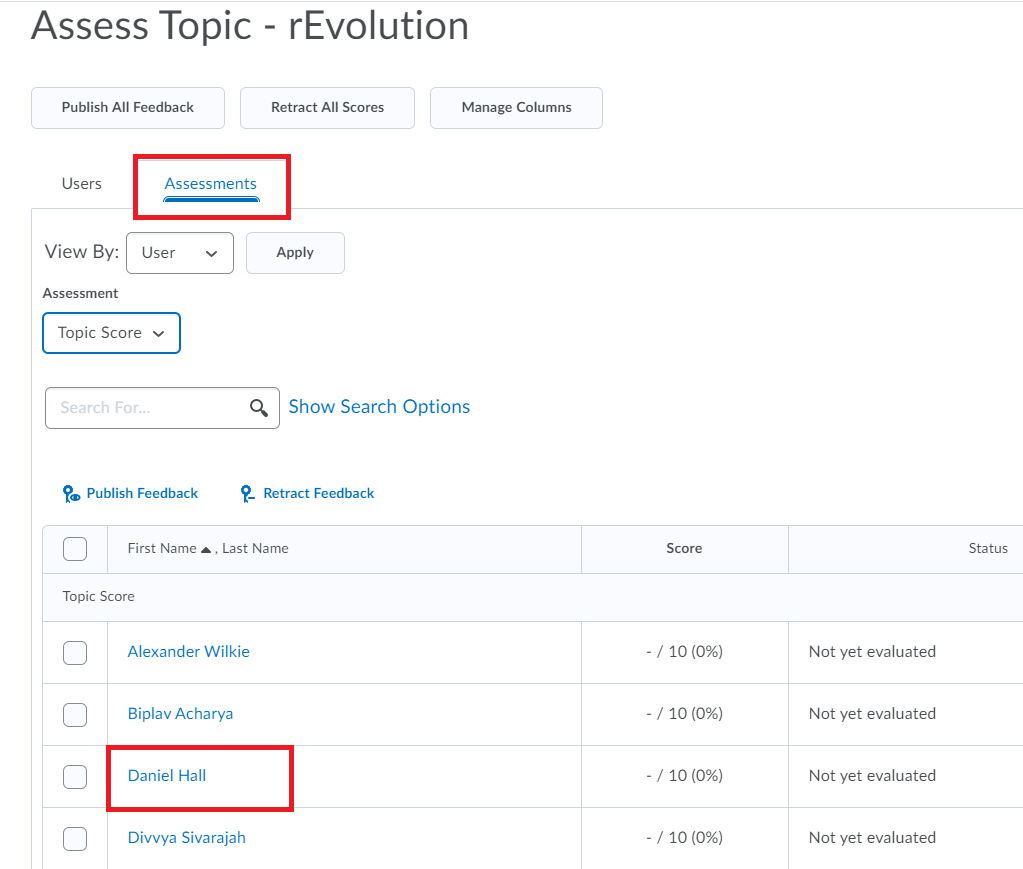 3. An assessment window will open. Type in your feedback and enter the score by clicking on the double dash (--) symbol in the top right-hand corner. You can then Save as Draft or Publish the feedback and score.
Tip: When you created your Discussion, you will have selected how to score – see Step Four of Using Discussions – and this will determine how your scoring is calculated.
---
1. Publishing or saving the draft will return you to the Assessments menu within Discussions. A score will appear in numerical and percentage form. You can select the checkbox in the Status column to have the score and feedback published, if you do not select the publish checkbox, the student will not see their grade. If you have saved their feedback and score as draft instead of published in the previous step, you will have a message such as the student in the picture below. This means that the score and feedback this student will get published to them as soon as you select Save or Save and Close.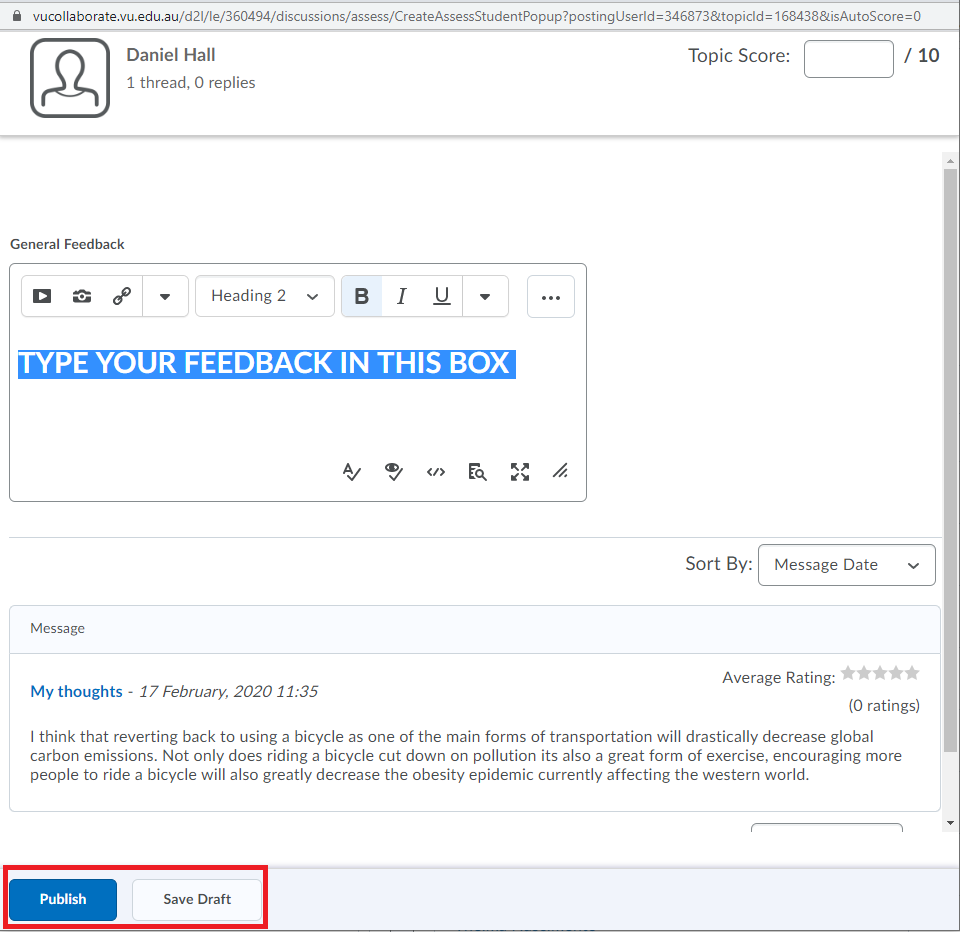 Scores given within discussions sync with the grade-book. Once scores are published (save and close) these results will be visible to students. Also, if you add grades directly into the grade-book instead, they will transfer to the discussion area.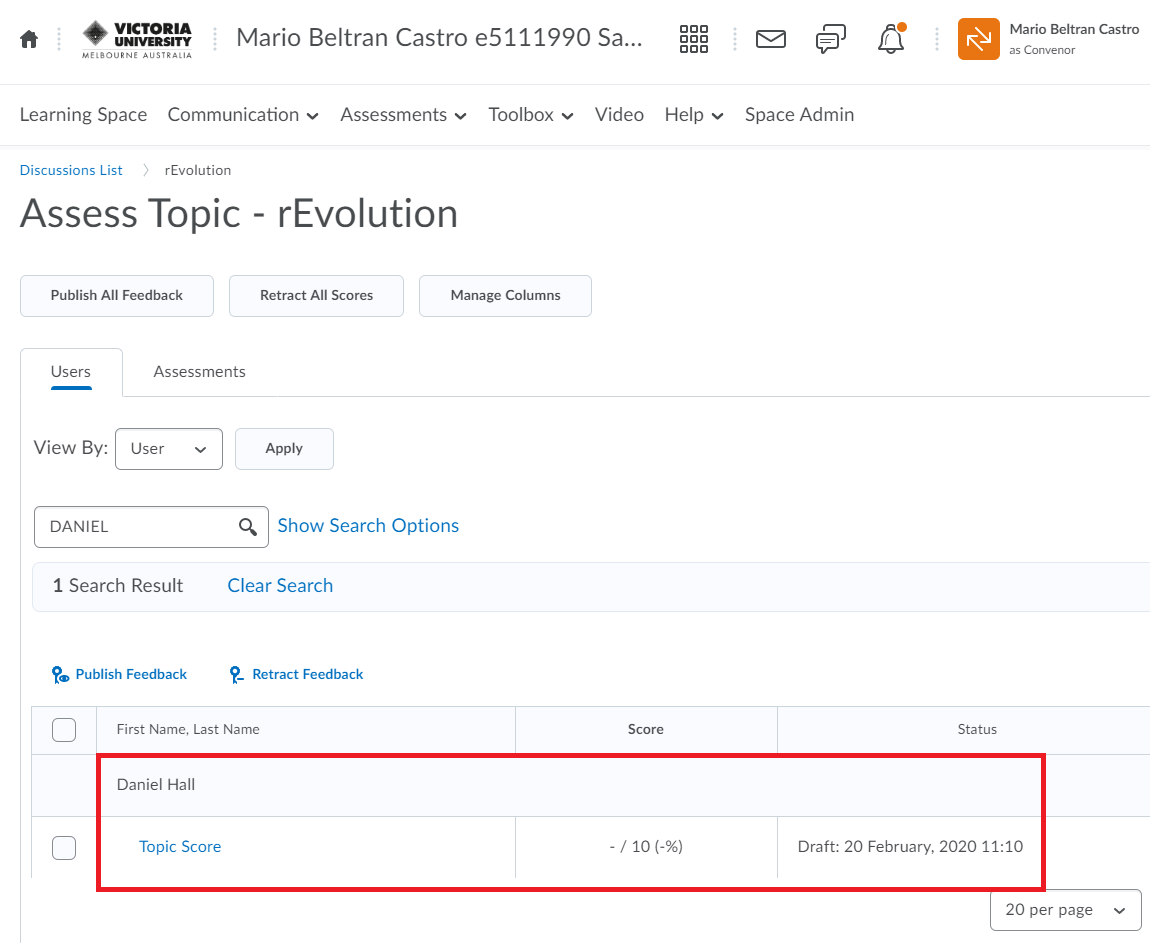 2. You can click Publish All Scores to release all grades at once.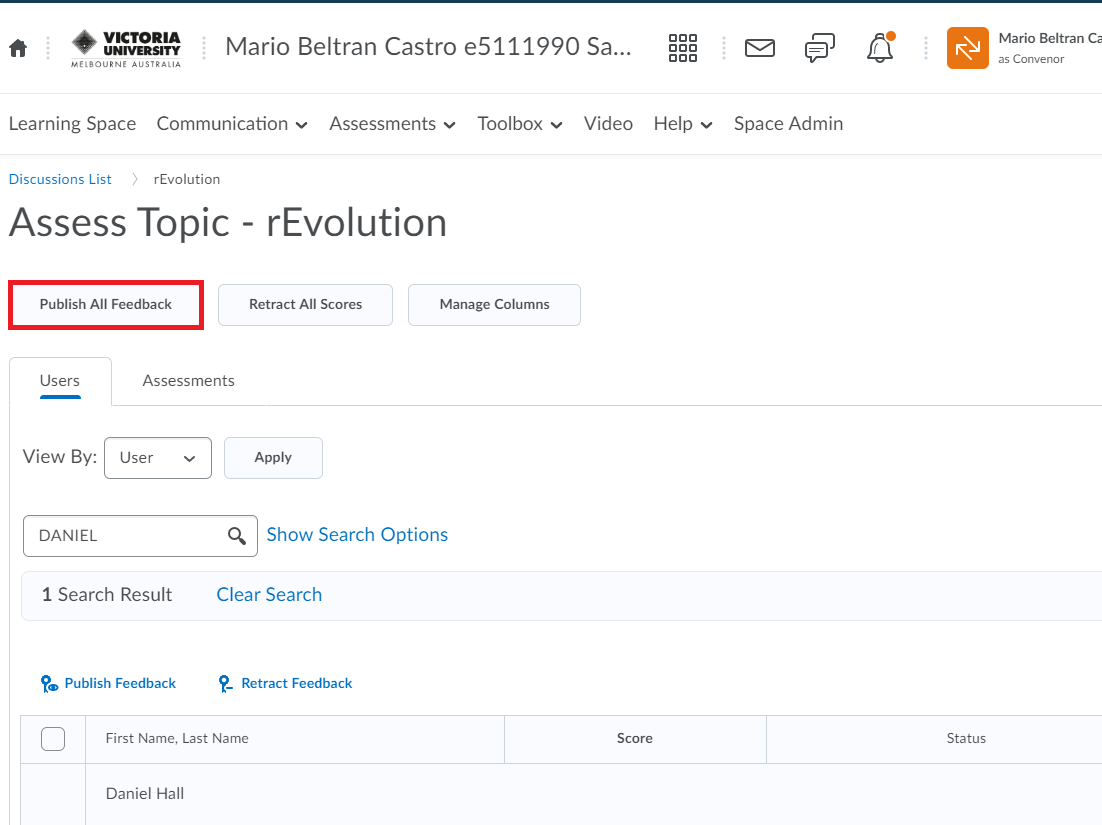 3. Click Save and Close, Save or Cancel.
---
Further Support
Visit the VU Collaborate Help site at https://vucollaboratehelp.vu.edu.au for up to date information and resources on blended learning or email This email address is being protected from spambots. You need JavaScript enabled to view it..
Contact ITS Service Desk on (03) 9919 2777 or via self-service http://servicedesk.vu.edu.au for further technical support.