Changing the Visibility of Grade Items
Grades within VU Collaborate can be set to automatically reveal by date or can be manually hidden and revealed. These features allow you to grade your students work and provide feedback in bulk, only revealing the grade to all students when you choose. Grades can also be set up with conditional releases, such as by groups. Be aware that when a grade item is hidden, the associated assessment item should also be hidden or the feedback applied will also be revealed.
Changing the visibility of grades is only able to be done by Block Convenors and Block Instructors in either the master or delivery space.
This guide shows you step by step on how to set release conditions and alter the visibility of grade items for students.
---
1. Navigate to your unit and click on Assessments > Grades.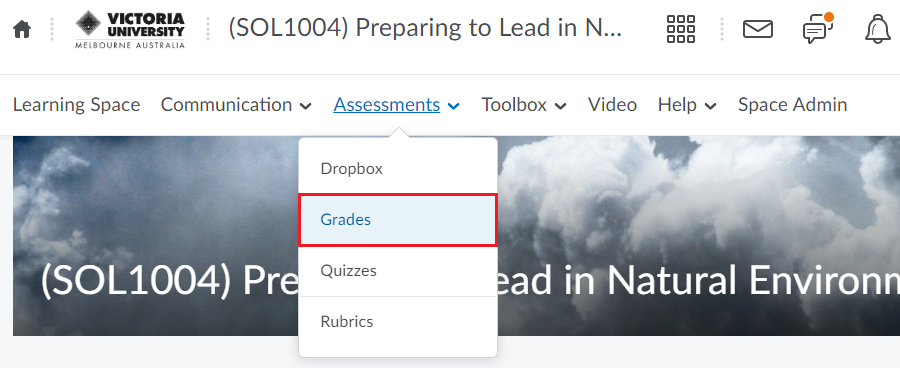 2. From the list of grades click on the drop-down arrow next to the grade item you wish to adjust.
3. Select Edit from the drop-down menu.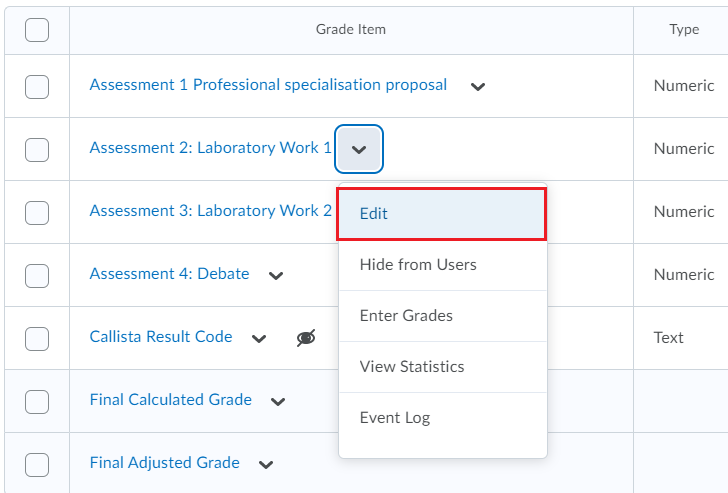 ---
1. Click on the Restrictions tab.




2. Tick Hide from Users to manually hide or unhide the grade item.




3. To make the grade item only visible for a certain amount of time, click on the tick boxes next to Has Start Date and Has End Date and then click on the respective dates to open the inbuilt calendar.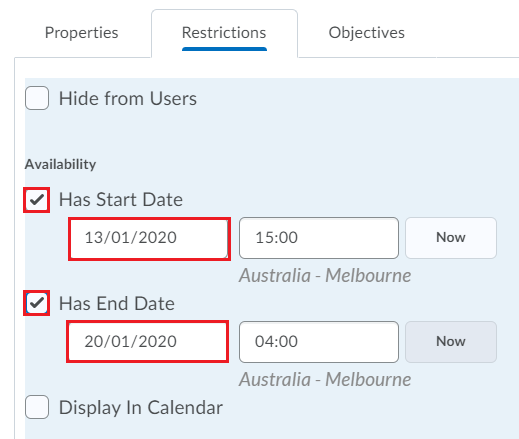 4. Click on Save and Close to save the visibility changes made to the grade item.
5. When hiding grade items, it is important to also hide the dropbox or quiz that is associated with the grade item. To do this click on Assessments from the navigation bar and select either Dropbox or Quizzes based on what item is tied to your grade item.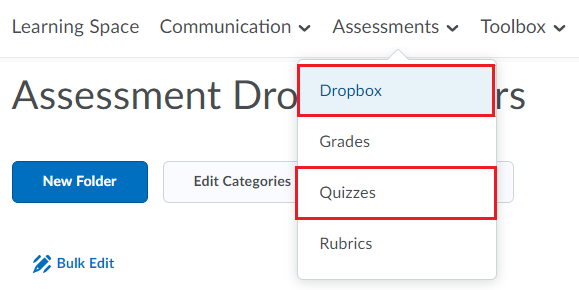 6. From either area, click on the drop-down arrow and then select hide from users. This will make sure that any grades or feedback attached to the item are also hidden from students.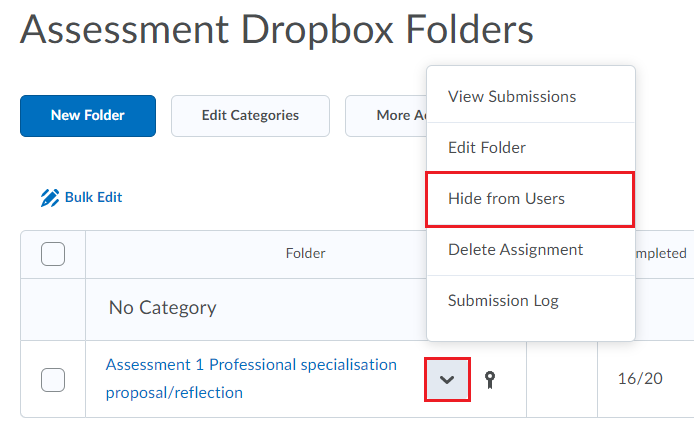 7. When your assessment item has been successfully hidden, it will have the crossed eye icon to denote that students won't be able to see it.
---
Along with time-based visibility, you can also set non-time-based release conditions. These allow you to attach a specific release condition such as releasing grades to a particular group of students.
1. On the Restrictions tab for your grade item, click on Create and Attach.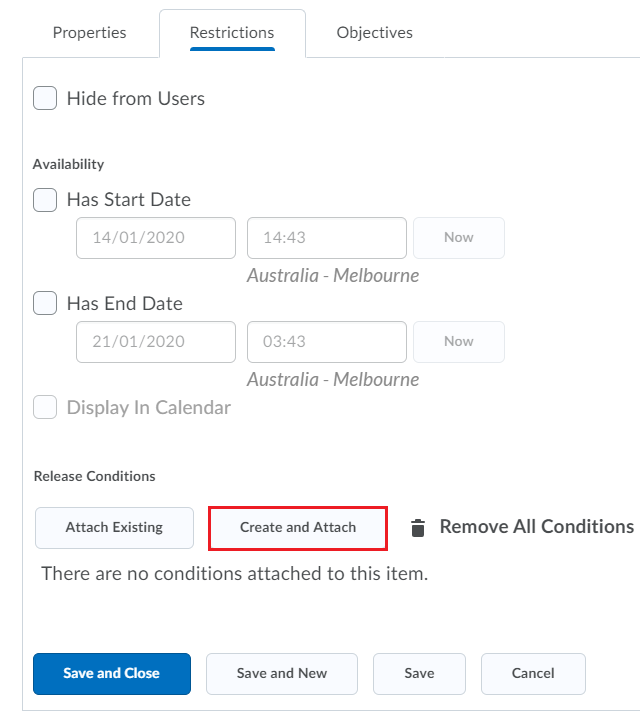 3. Select the appropriate condition type to base the Grade Item visibility on (i. e. Group Enrolment).
4. Fill in required condition details (i. e. Grope one).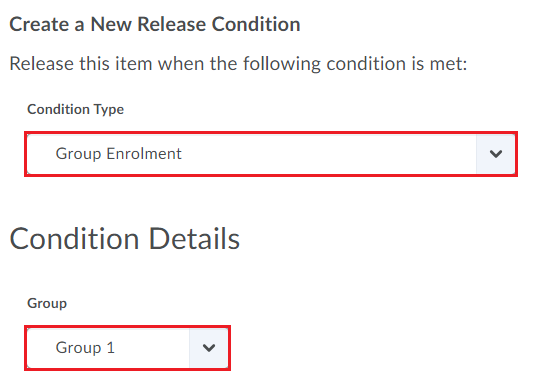 5. Click Create to add the release condition.
6. Once added, the release conditions will appear as below. Click Save and Close to finish adding your grade visibility.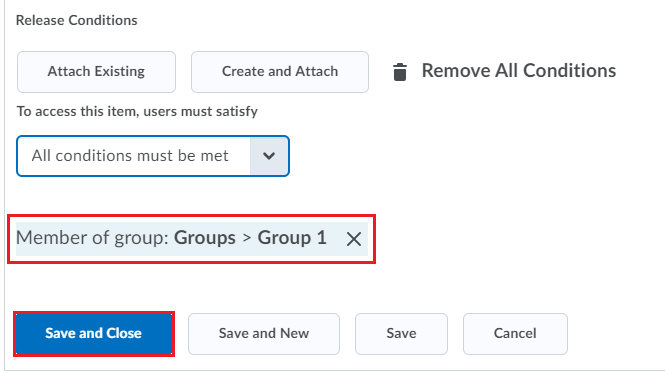 ---
Further Support
Visit the VU Collaborate Help site at https://vucollaboratehelp.vu.edu.au for up to date information and resources on blended learning or email This email address is being protected from spambots. You need JavaScript enabled to view it..
Contact ITS Service Desk on (03) 9919 2777 or via self-service http://servicedesk.vu.edu.au for further technical support.