Configuring personal settings in Zoom
Zoom profile allows you to update your user information, including your name, personal meeting ID, email address, and more. Some of this information is displayed to other users in the account, such as name, department, and job title. Additionally, through the Zoom profile, you can change the meeting settings according to your preferences and needs.


This guide covers:
---
1. To personalise your profile go to victoriauniversity.zoom.us , enter your VU email address and password, then click Sign In.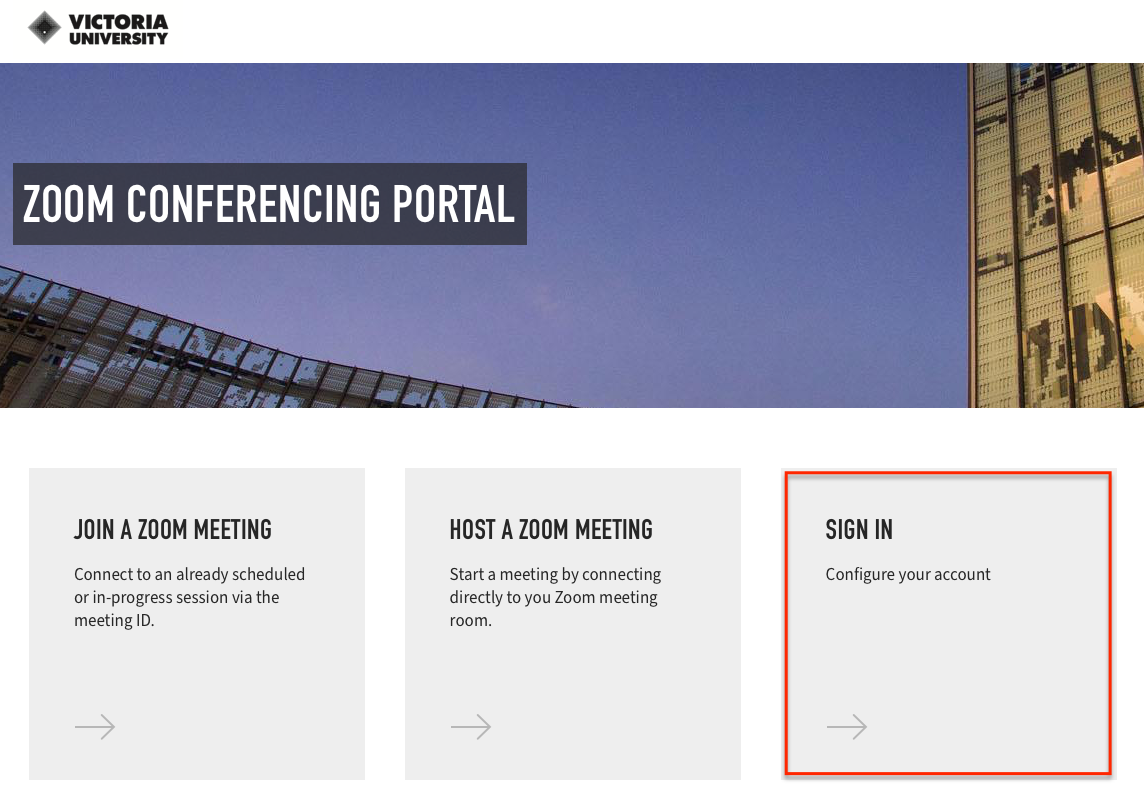 2. You should then sign in via SSO which can turn up looking various ways.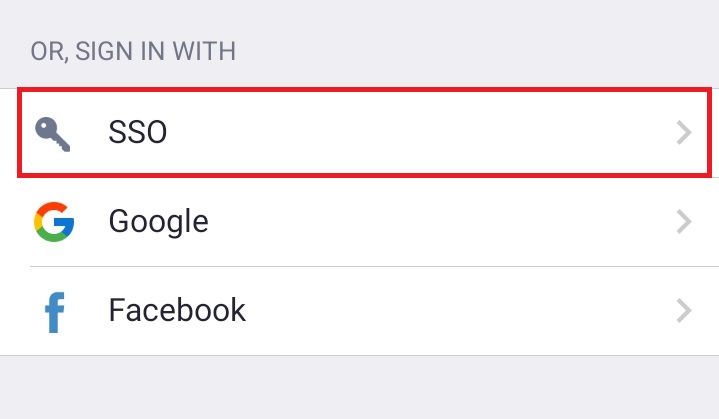 or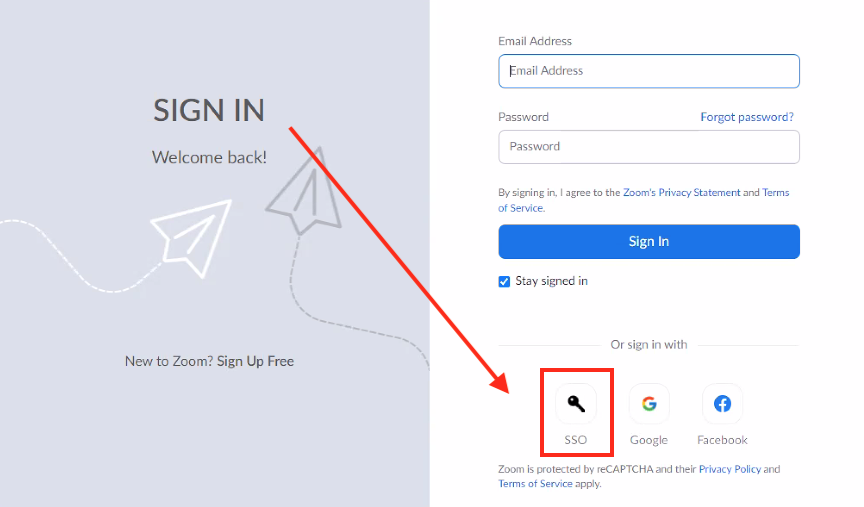 If you need to enter the Zoom web address, it is victoriauniversity.zoom.us


3. Enter your username and password when VU Staff authentication is prompted, then click Log in.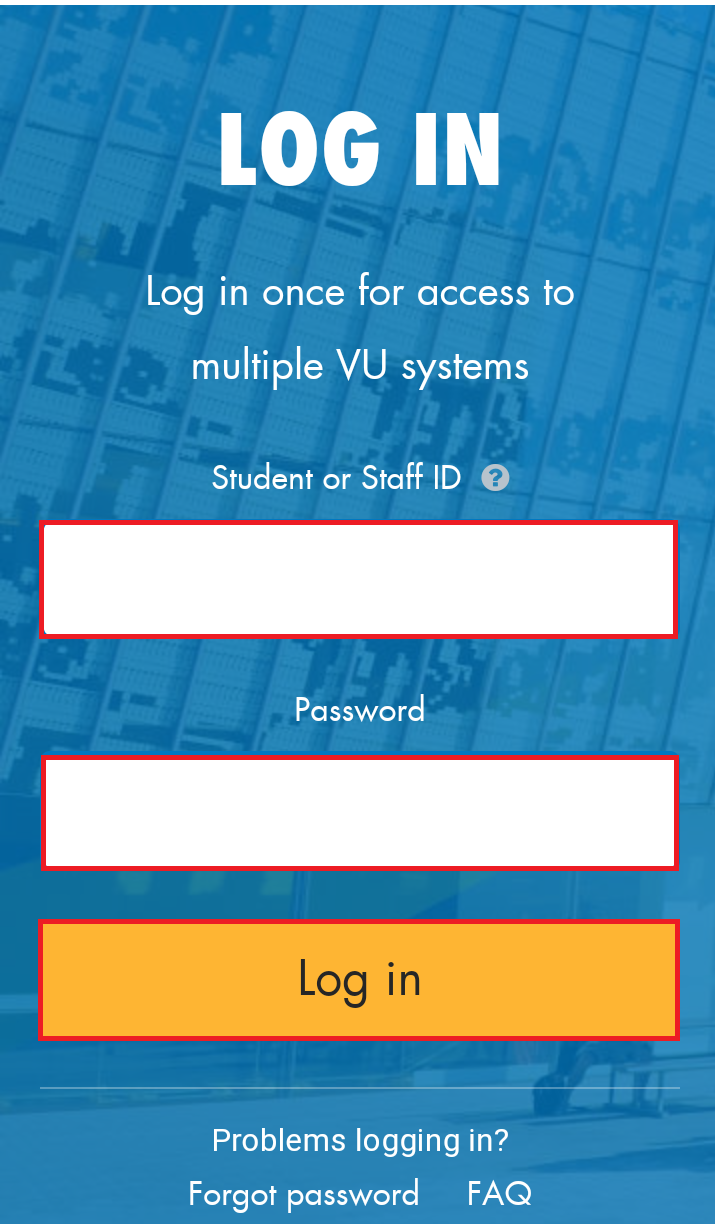 4. Once you have logged in, click Profile located on the left side of your screen. To add or change your profile picture, click Change.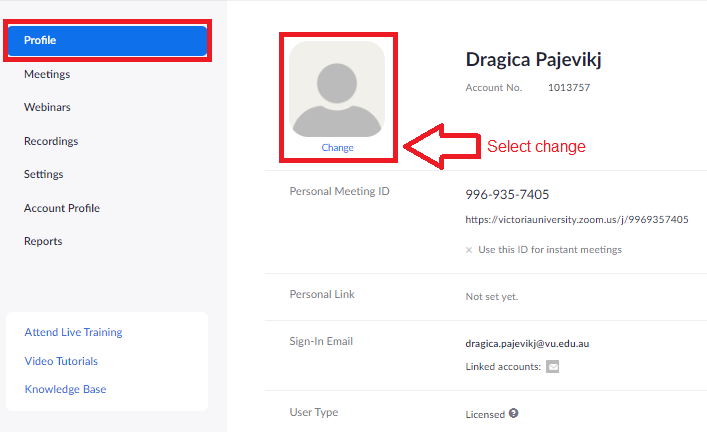 5. Upload a picture, adjust the crop area and click Save.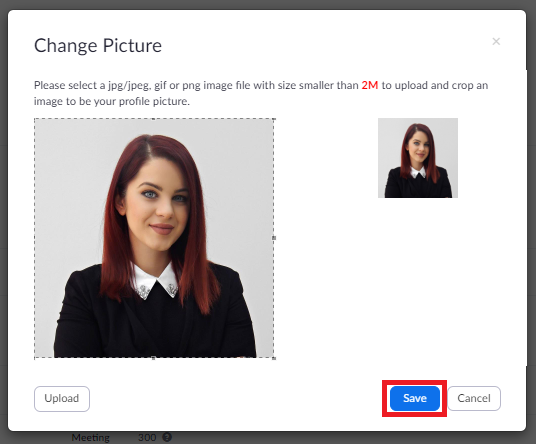 6. You can also delete your profile picture by clicking Delete.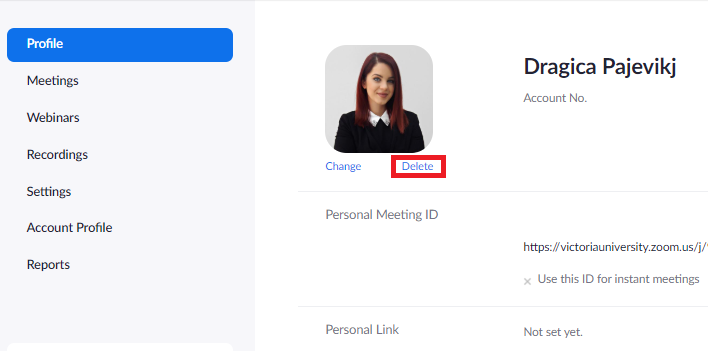 ---
1. The personal meeting ID is located below your profile picture and can be used for joining instant meetings.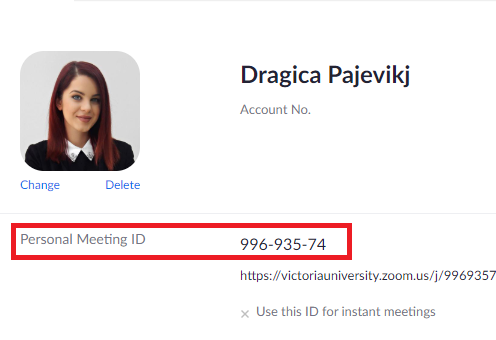 ---
1. On the left sidebar of the screen navigate to and click Settings, then select Meeting.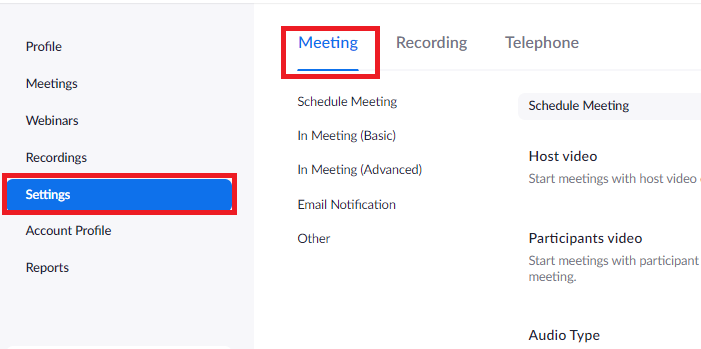 ---
1. Host video: Choose to start meetings with the video on or off. As the host, you can still use in-meeting controls to enable or disable the video. Click to toggle a setting on or off (blue is on and grey is off).



2. Participants video: Choose to start meetings with the participants' video on or off. Participants can still use in-meeting controls to enable or disable their video. Click to toggle the setting on or off (blue is on and grey is off).



3. Audio Type: Determine how participants can join the meeting's audio. Leave the default setting of telephone and computer audio so that participants can join using a computer or by calling in (for when there is no internet access).


4. Join before host: Allow participants to join the meeting before the host joins. If disabled, participants can only join after the host starts the meeting. Click the toggle to turn this on so that students are unable to start in the room without the host/teacher.



5. Upcoming meeting reminder: Receive desktop notifications for upcoming meetings. Reminder time can be changed in the Zoom Desktop Client. Click to toggle a setting on or off.



---
1. Chat: Allow participants to use in-meeting chat, and to send public messages only. Click to toggle a setting on or off.
VU will not be recording any Zoom classroom sessions and chat conversations moving forward due to security, privacy, and copyright concerns. Changes to the Chat permissions preventing private Chats between students during a class will also be introduced for similar reasons.
2. File Transfer: In-meeting file transfer allows you to send files to other meeting participants during the meeting through the in-meeting chat. Click to toggle a setting on or off.



3. Co-Host: The co-host feature allows you to share hosting privileges with another user in a meeting or webinar. This can be useful to allow another user to manage the administrative side of the meeting, such as muting participants or starting/stopping the recording. Click to toggle a setting on or off.



4. Polling: The polling feature for meetings allows you to create single choice or multiple choice polling questions for your meetings. You will be able to launch the poll during your meeting and gather the responses from your attendees. You also have the ability to download a report of polling after the meeting. Polls can also be conducted anonymously if you do not wish to collect participant information with the poll results. To learn more about polling read Creating a poll in a Zoom classroom. Click to toggle a setting on or off.



5. Screen Sharing: Zoom allows for screen sharing on desktop, tablet and mobile devices running Zoom. The host and attendee can screen share by clicking the Share Screen icon.
The host does not need to grant screen share access for another participant to share their screen. The host can prevent participants from accessing screen share. Click to toggle a setting on or off.


This can be changed during a meeting/class.


6. Annotation and Whiteboard: Meeting participants can annotate on a shared screen as a viewer or the one that started sharing your screen. You can also use annotation tools when sharing or viewing a whiteboard. The whiteboard feature will allow you to share a whiteboard that you and other participants can annotate on. Click to toggle a setting on or off.



---
1. Waiting room: The Waiting Room feature allows the host to control when a participant joins the meeting. As the meeting host, you can admit attendees one by one or hold all attendees in the waiting room and admit them all at once. When admitting participants into the session, you can see their name so if they are not a student on the class list, you can simply remove them. Click the toggle to turn this setting on.



2. Participants will see the following screen when joining a meeting with Waiting Room enabled: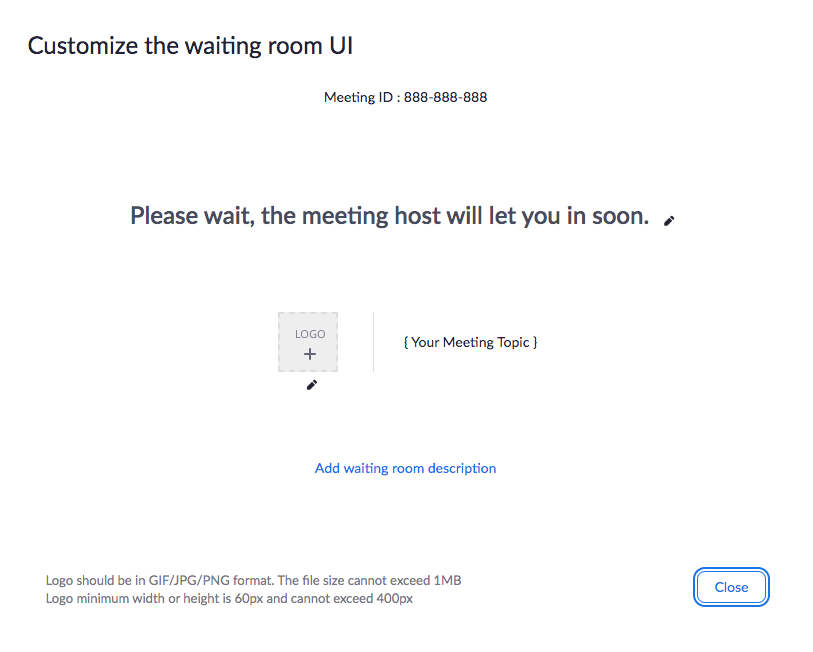 3. Virtual background: The virtual background feature allows you to display an image or video as your background during a Zoom Meeting. You can also upload your own images or videos as a virtual background.
To enable the Virtual Background feature for your own use:
Sign in to the Zoom web portal;
Click My Meeting Settings;
Navigate to the Virtual Background option on the Meeting tab and verify that the setting is enabled;



---
For classroom (and other online activities) you may find it useful to limit the session to only allow participants who are VU Students and Staff. All participants will need to sign into Zoom using their VU account (e-number or s-number) to join.

1. When scheduling a session, you can enable the feature Only authenticated users can join. Then, ensure the option "Sign in to Zoom (VU)" is selected.

Existing meetings can be edited and updated.






2. If you want to change the settings to make every session available only to authenticated users; go to your Zoom Profile Settings ( https://victoriauniversity.zoom.us/profile/setting ) and scroll through to find Only authenicated users can join meetings from Web client.






This feature is available to all Zoom users at VU.
---
Further Support

Visit the VU Collaborate Help site at https://vucollaboratehelp.vu.edu.au for up to date information and resources on blended learning or email This email address is being protected from spambots. You need JavaScript enabled to view it..

Contact ITS Service Desk on (03) 9919 2777 or via self-service http://servicedesk.vu.edu.au for further technical support.