Create The Chase with H5P
Create engaging live quiz competitions
Run your H5P content in competition mode.
Build your quiz with a range of content and quiz types, then select to run in a limited set time or unlimited self-paced.
Below are the steps for creating a Chase with H5P
---
Getting started
In your learning space, go to the module you want to display The Chase.
Click New, then select New Document from the drop-down menu.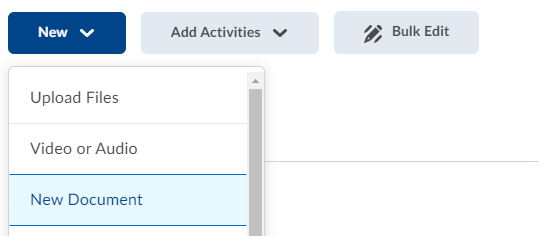 Give your page (1) a title, then (2) select insert stuff from the HTML editor toolbar.

Insert Stuff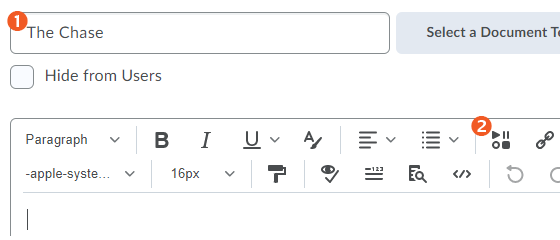 From the Insert Stuff window, click H5P Learning Object.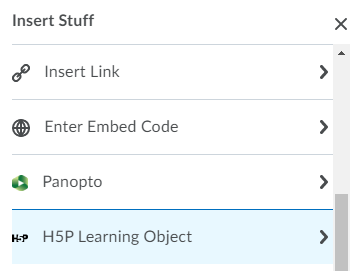 Then click Add Content.

Select The Chase
Search or scroll to find The Chase, then click the Details button to learn more.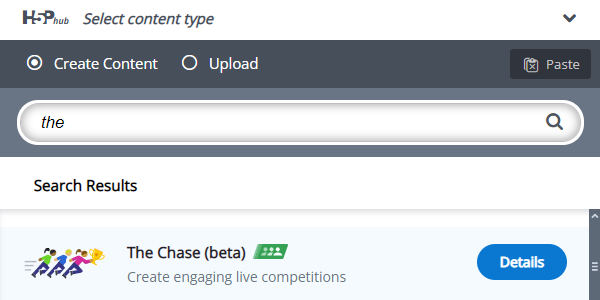 In the details view, you can read about the chase and view sample pages.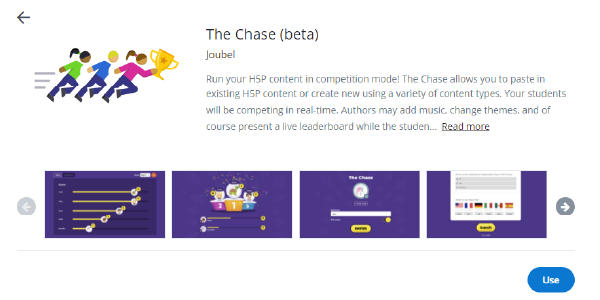 Click Use to select.

---
Select a title and task description
Enter a title, this will be used for locating and reports for your H5P (Icebreaker – The chase).
Then enter a description, this will be displayed on the first page of your H5P (The Chase).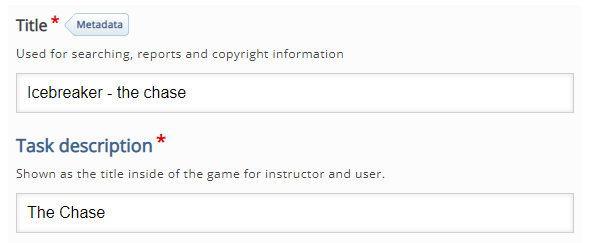 Create your question pages
You will create a number of pages for your users to progress through, with one or more content items (text, images, video or questions) per page.
The types of content you can add are as follows:
Display content: Text, image, accordion, image slider, video and image hot spot.
Questions: multiple choice, drag and drop, drag the words, fill in the blanks, mark the words and true/false questions.
Note: Drag and drop, drag the words and image hotspot do not work so well in mobile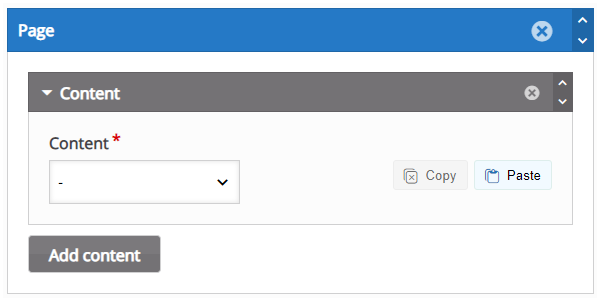 Create the first question page
On your first page select a content item from the dropdown list.
In this example, we will select a True/False question.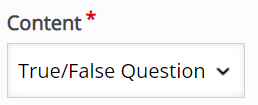 Enter a title, this name will be displayed in reports.

Expand Media, to optionally select an image or video to be displayed before your question.
In this example, we will not add an image or video.

Enter your question, this will be displayed to users.

Select if the correct answer is True or False

Expand the Behavioural settings to display additional settings including providing feedback.
In this example, we will keep the default settings.

We have now created our first question.
To add additional content (text, image, video or questions) on the same page, click Add Content, and repeat the same steps above.

To progress the user to a new page, click ADD PAGE, then repeat the same steps above.

Review the Settings
When you have finished creating your questions review the general settings for your The Chase H5P.
Choose if you want to allow presenters to enable Music. Then select the Theme background colour.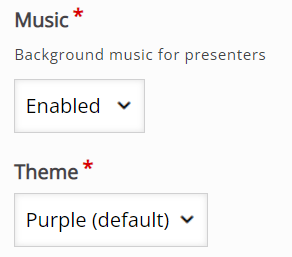 Review the other setting, in this example, we will keep all the default settings.
Save and Insert
Click Save and Insert

Review your H5P, then click Insert.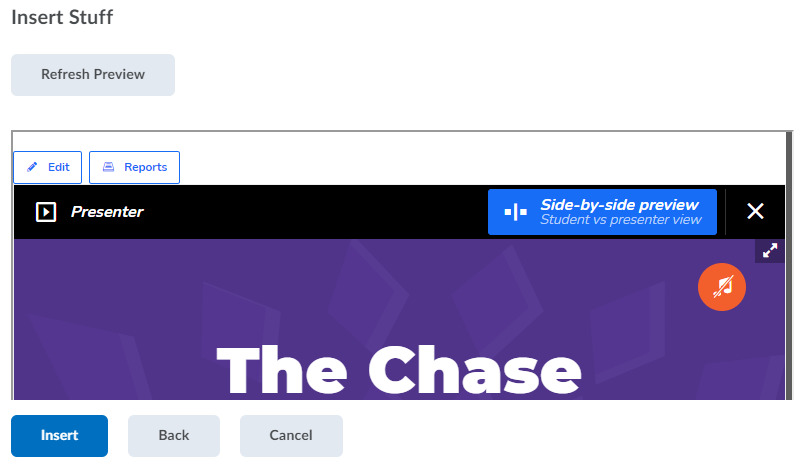 Then, click Save and Close, to display your H5P on your VU Collaborate page.

---
Enter preview to view presenter and student view side-by-side. In this view, you can review your creation and practice presenting your chase.

To get started click side-by-side preview.

1: When students enter The Chase, they can select an avatar and nickname.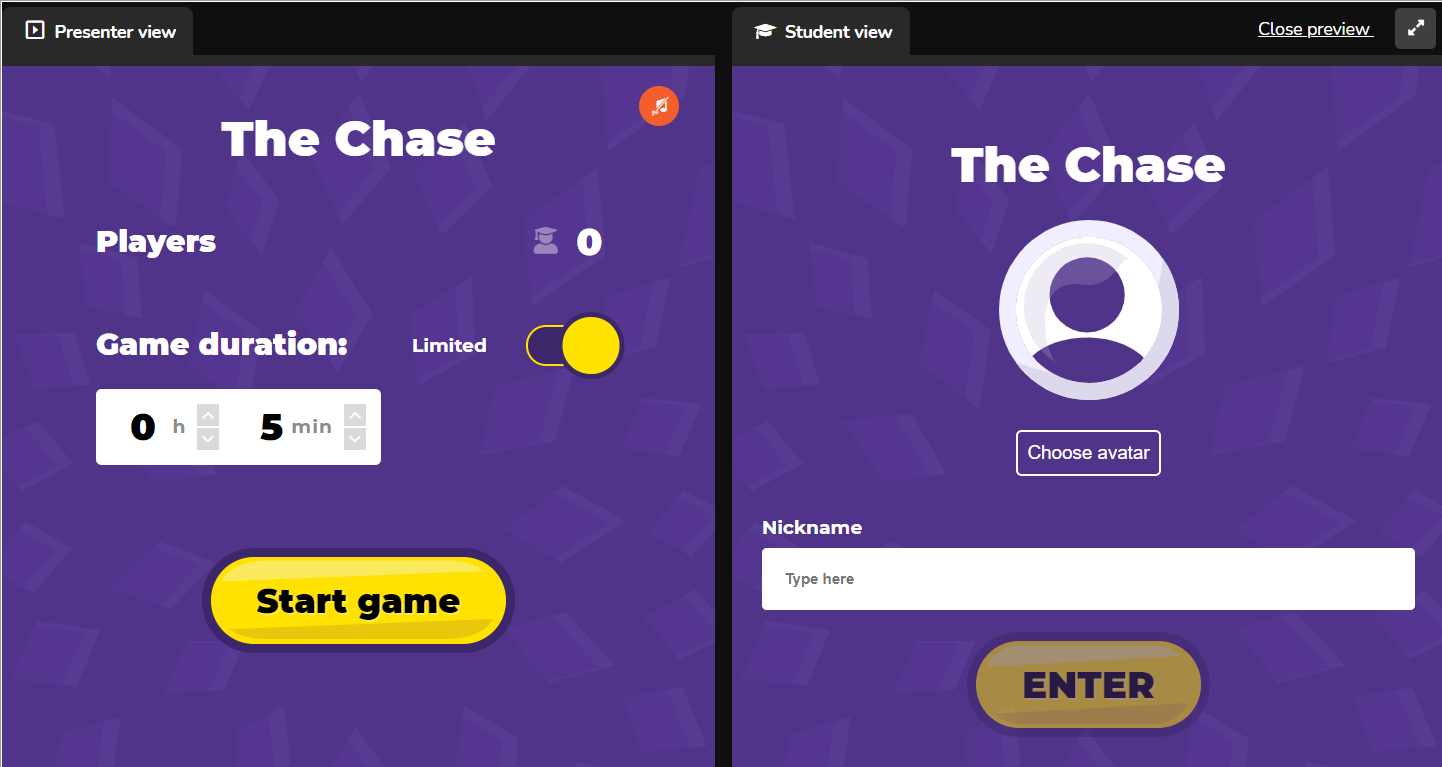 2. Then click enter to join.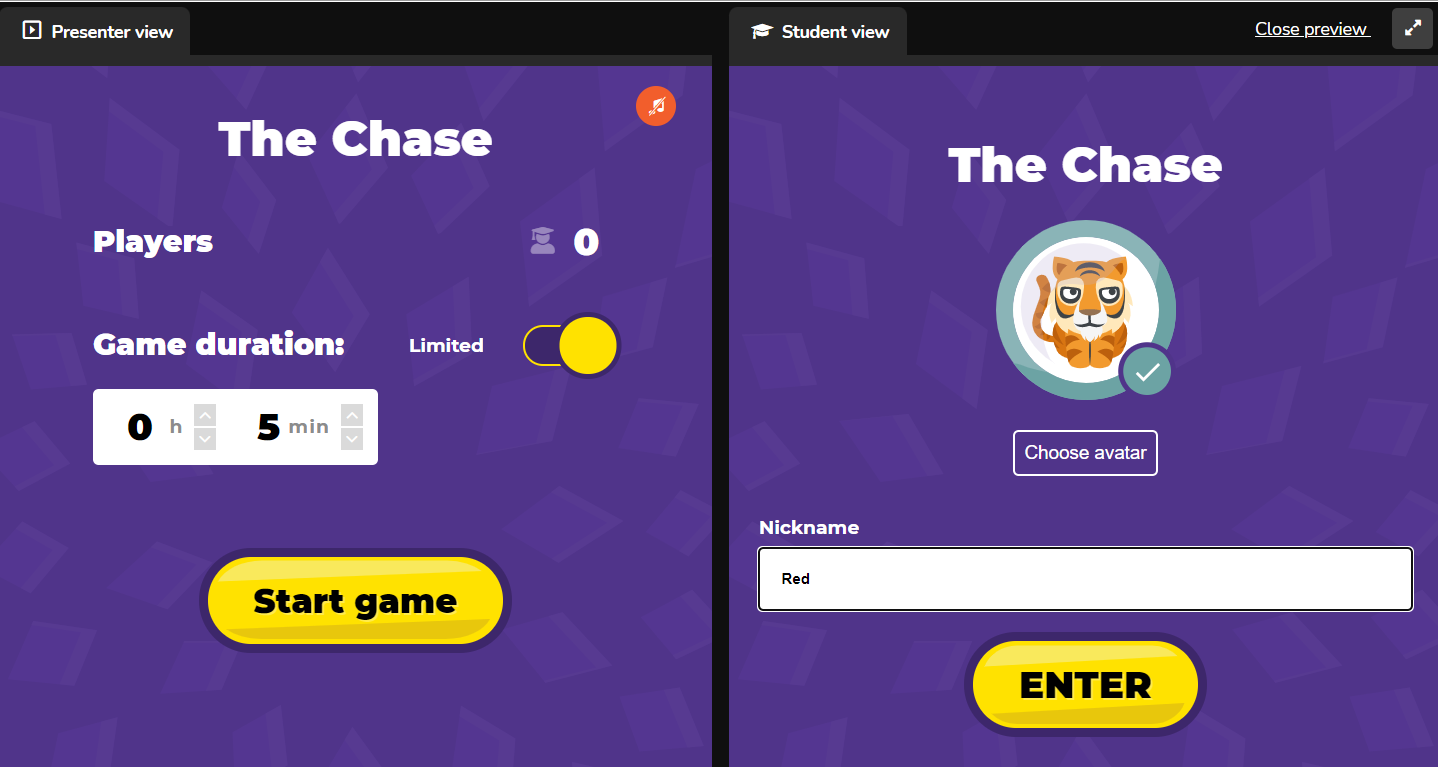 3. As the presenter, wait for all your participants to enter the game. You can tell how many have entered by watching the Players number increase. While waiting set the game duration (time-limited or unlimited self-paced) and optionally select to play music.
When ready click Start game.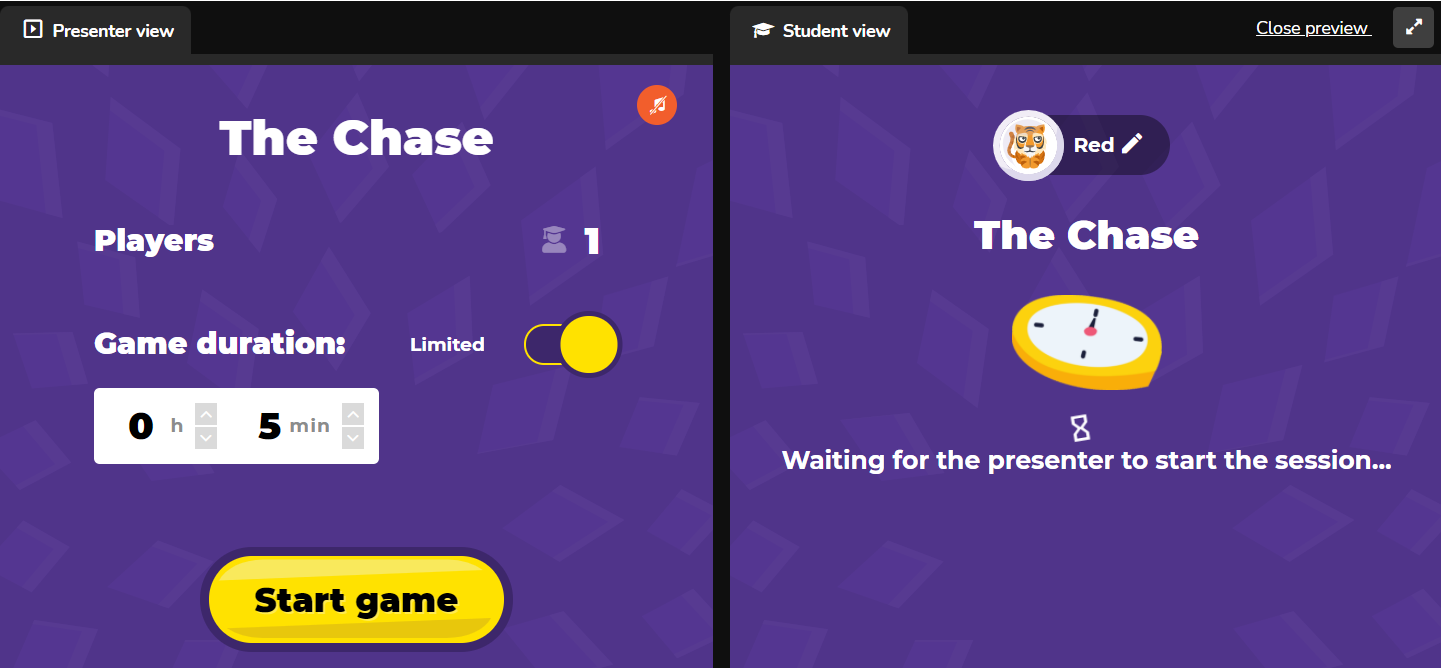 4. As students play the quiz you will see their progress in the presenter view leaderboard.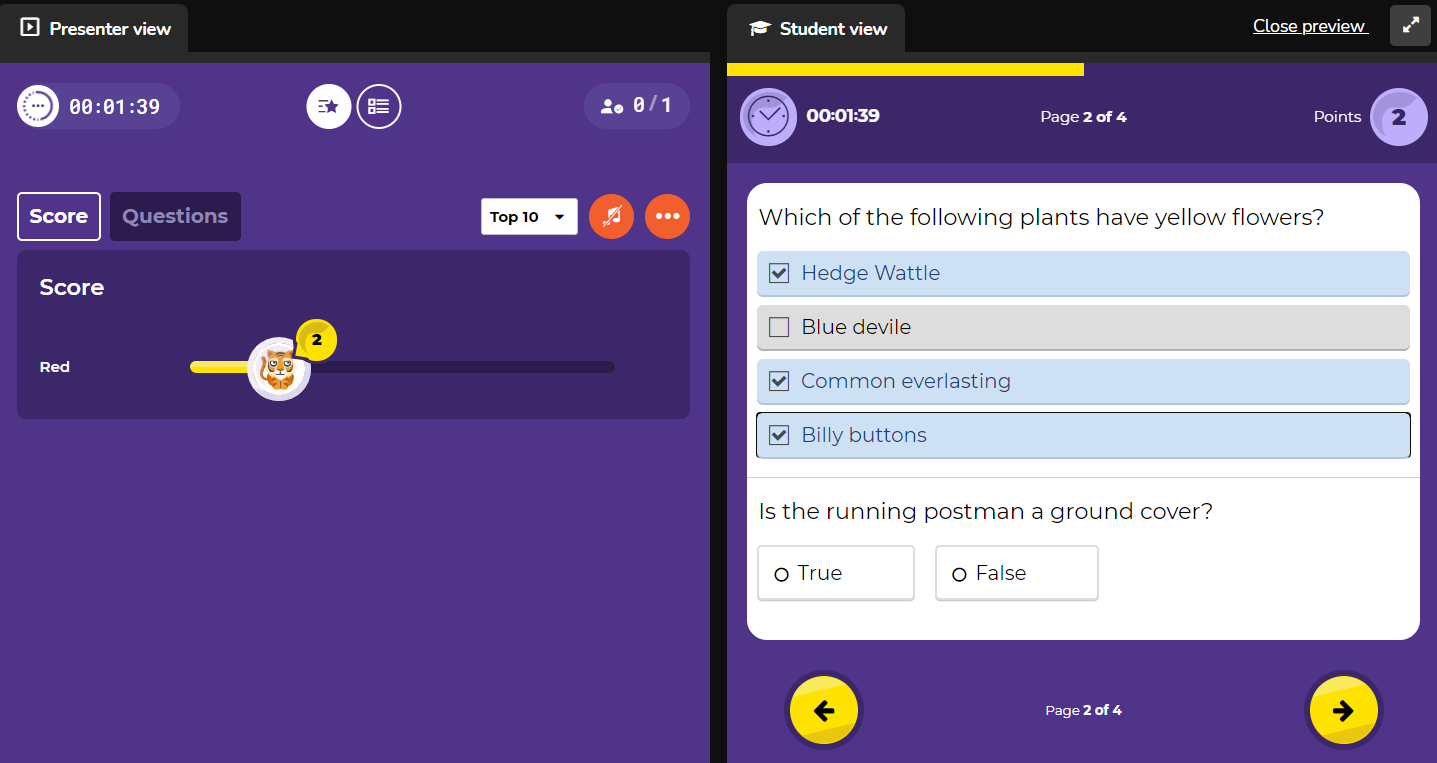 5. When the time runs out, the winners will be displayed on the podium.

6. To run the game again select reset the game from the game options drop-down list.

---