Working with your Unit Master Space
The Unit Master Space is the space where everything will be copied from to create the Unit Delivery Space for students and staff to work from two (2) weeks before the semester begins. Note that this does not impact VU PolyTechnic/TAFE units. The process for those units will be the same as 2017.
Your Master Spaces are now available, you just need to make sure you are enrolled. To get enrolled you can contact the College Manager, the unit Coordinator or Convenor, or email This email address is being protected from spambots. You need JavaScript enabled to view it. with the code, location and semester of the unit you wish to be enrolled in. Once enrolled your Master Space/s will appear on your VU Collaborate home page as shown below. Note that you can find information about the College through the VU Intranet.
My Master Spaces will appear as in the picture below. All Master Spaces you are enrolled in will be displayed under the heading My Master Spaces.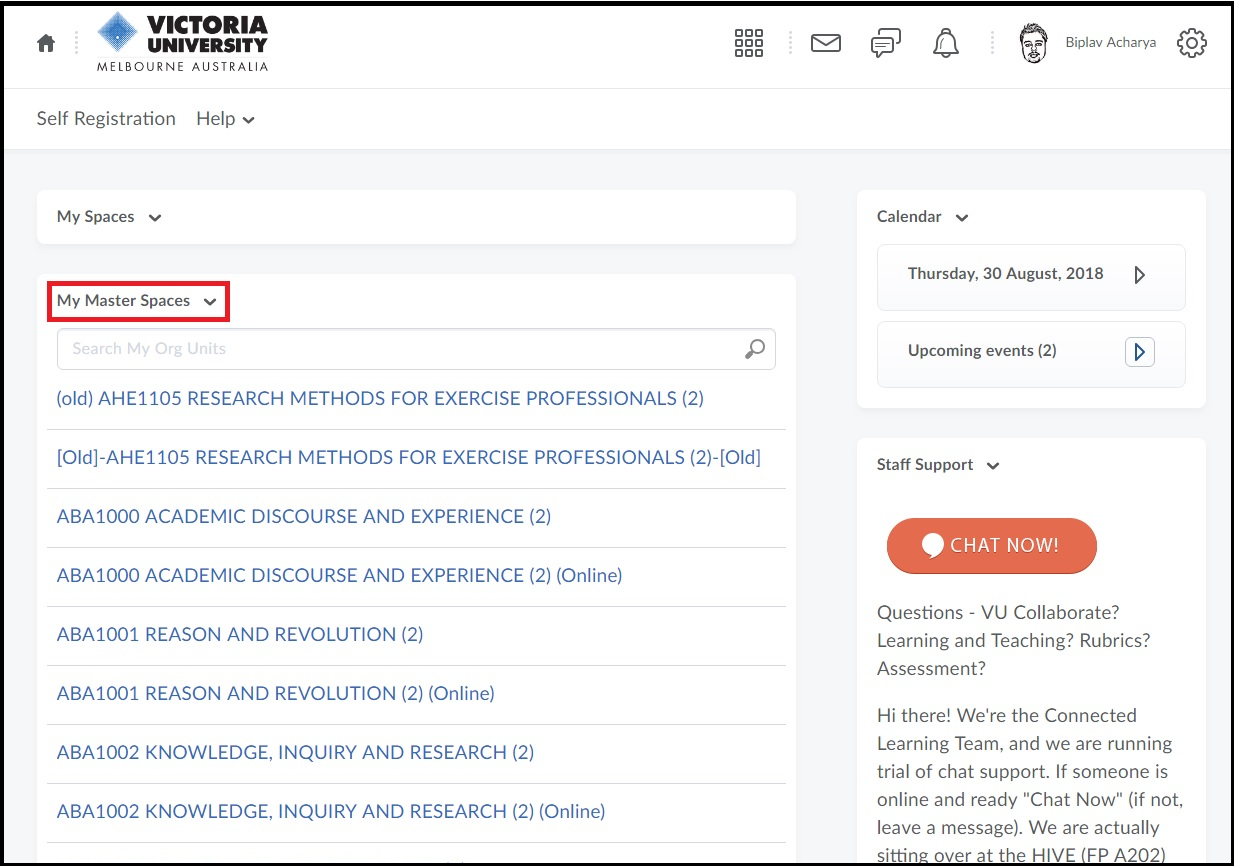 Once your Unit Master Space is available and you are enrolled as a Convenor, you can begin building content. To find out more about building content, see the step by step help guides here.
Master Spaces will look like all other spaces do before they are populated (see below).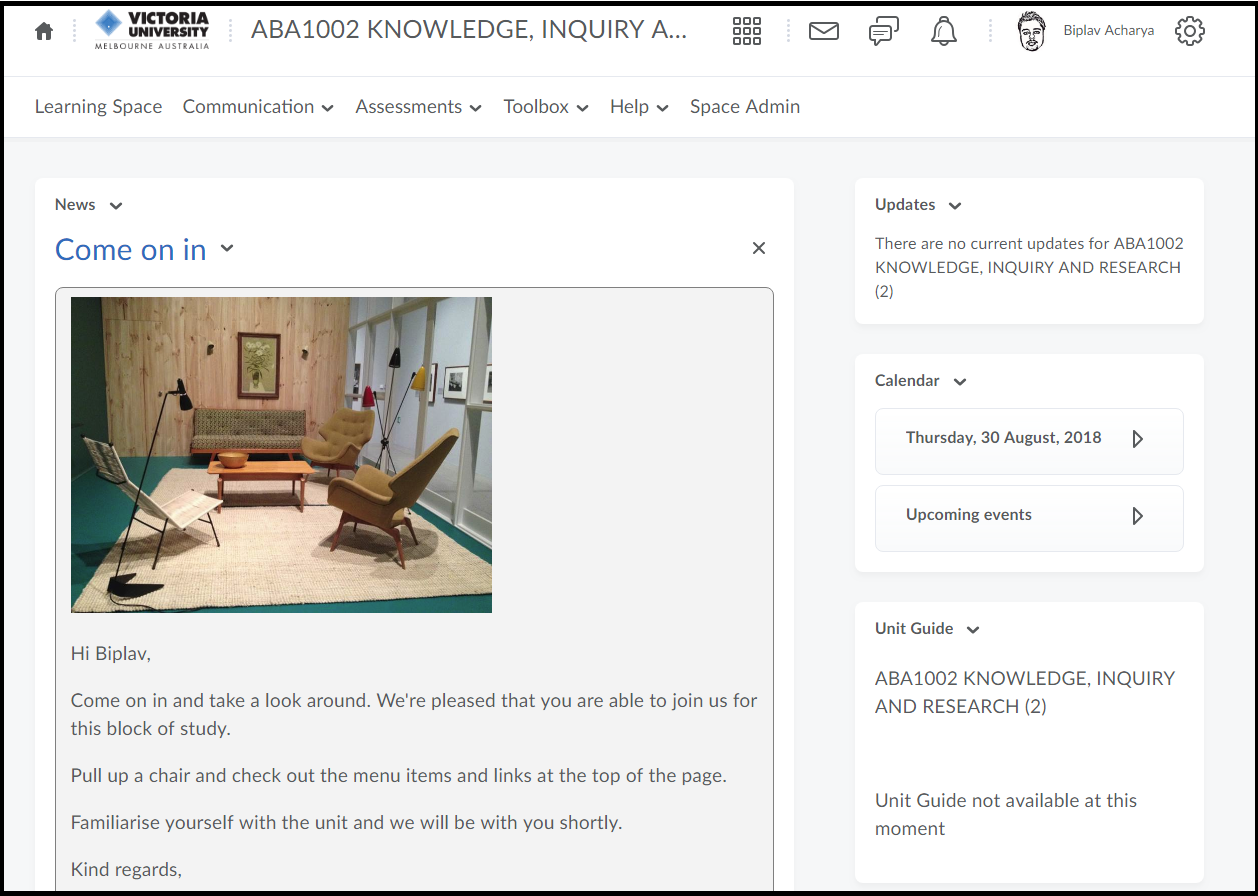 Please note
It is very important that all content is available and staff are enrolled in the unit Master Space with time to add content before the space is copied over to the unit delivery space. The automatic copy of content occurs two (2) weeks before the start of semester, only one week before students have access to the unit space on VU Collaborate. The only content available to students when they are enrolled in their VU Collaborate will be that which is copied over from the Master Space. Likewise, the only staff that will be able to teach and provide support through the space on VU Collaborate are those that were enrolled into the Master Space.


For every unit to be taught, there are 2 Unit Master Spaces created, one for 'Normal' (blended) delivery and one for 'Fully online' delivery. Unless your Unit is listed in CAMs as fully online, you should build your content in the 'Normal' Space. If your content is built in the wrong Master Space it will not be copied.


If you require a multi-unit space or a support and collaboration space in VU Collaborate, please place a request with e-learning ITS.
---
Further Support
Visit the VU Collaborate Help site at https://vucollaboratehelp.vu.edu.au for up to date information and resources on blended learning or email This email address is being protected from spambots. You need JavaScript enabled to view it..
Contact ITS Service Desk on (03) 9919 2777 or via self-service http://servicedesk.vu.edu.au for further technical support.